Francesca Zappia Quotes
The First Thing I Noticed About East Shoal High School Was That It Didn't Have A Bike Rack. You Know A School Is Run By Stuck-up Sons Of Bitches When It Doesn't Even Have A Bike Rack.

I Shoved Erwin Behind The Blocky Green Shrubs Lining The School's Front Walk And Stepped Back To Make Sure The Tires And Handlebars Were Hidden. I Didn't Expect Anyone To Steal, Touch, Or Notice Him, Since His Rusty Diarrhea Color Made People Subconsciously Avert Their Eyes, But I Felt Better Knowing He Was Out Of Harm's Way.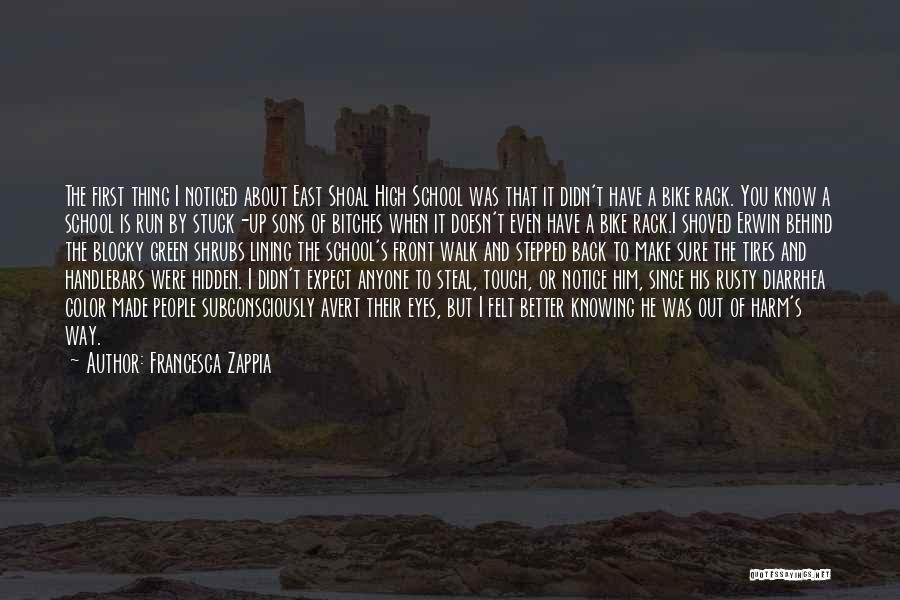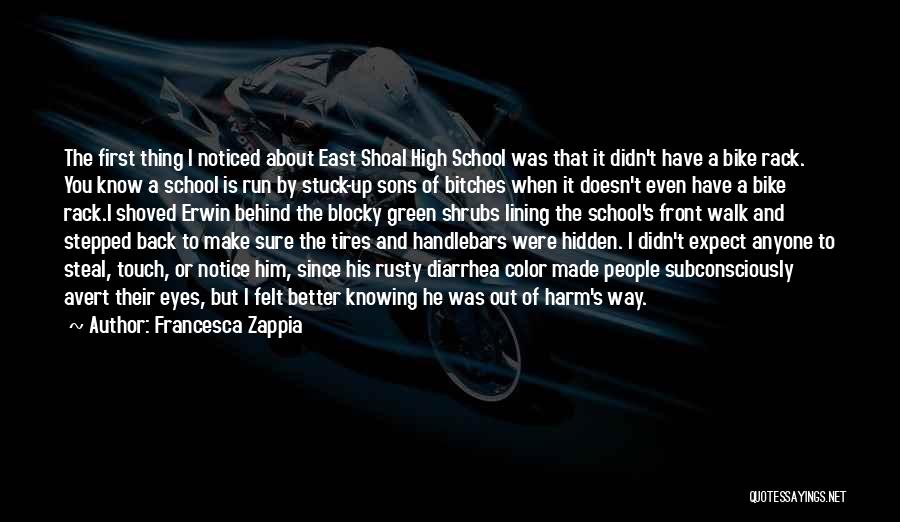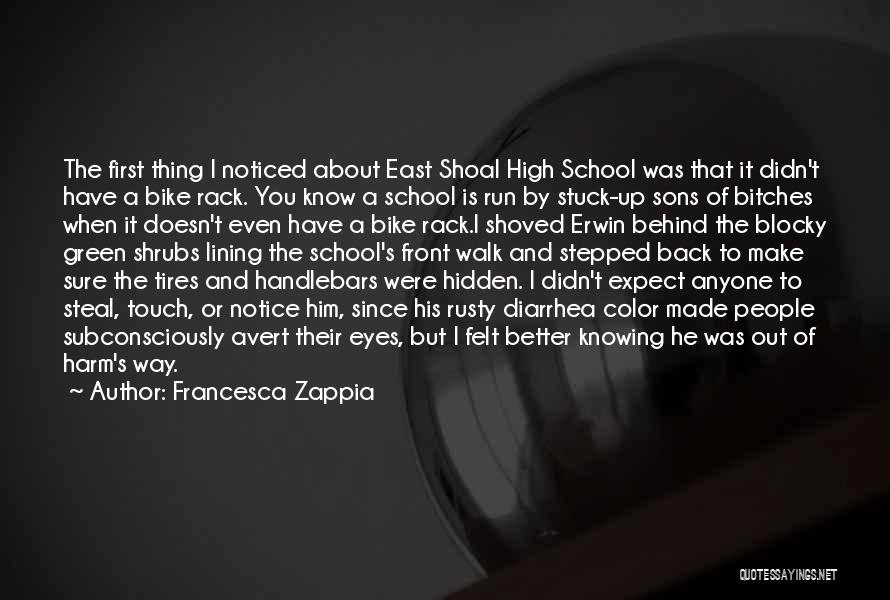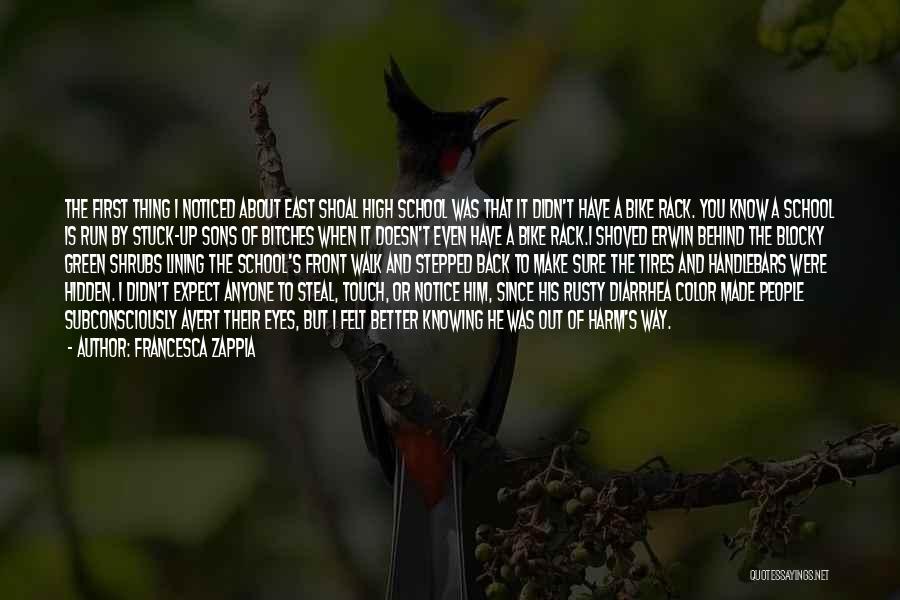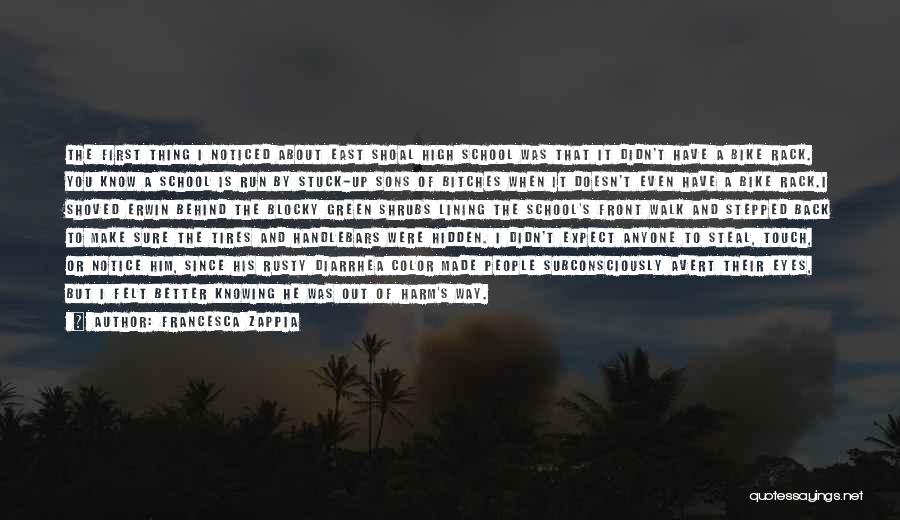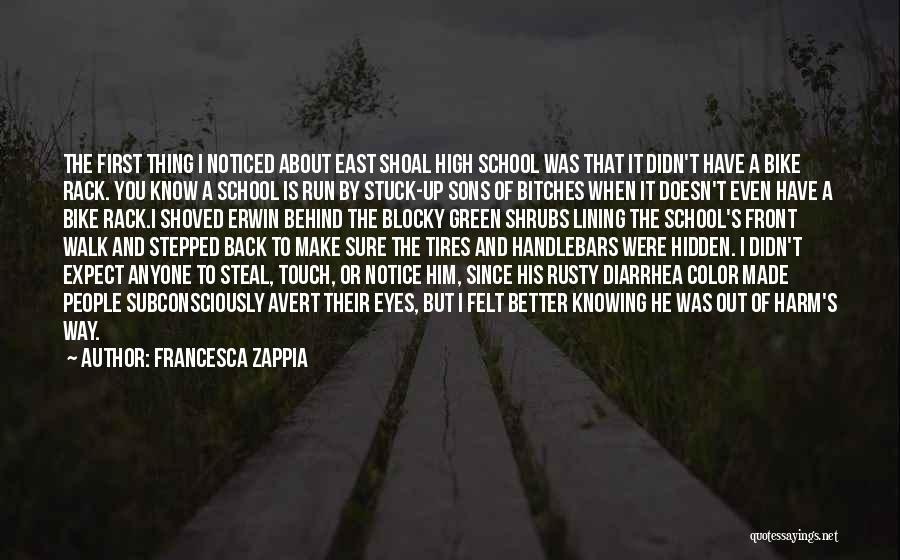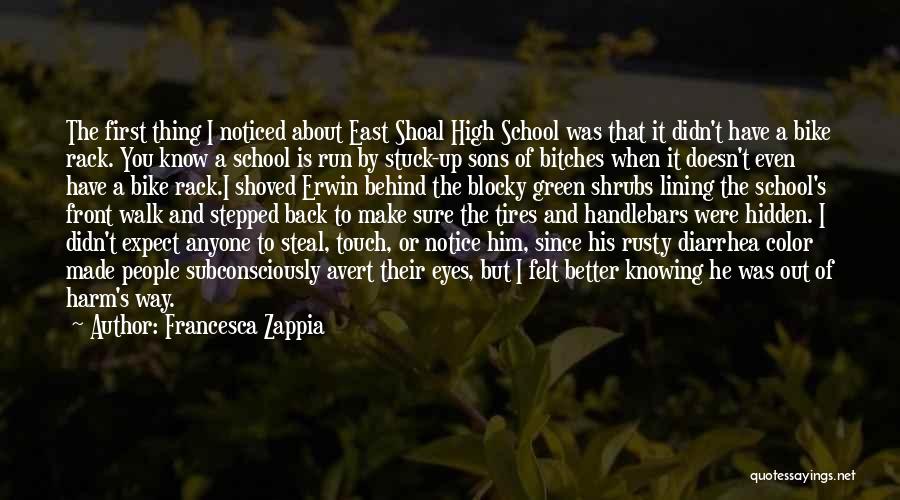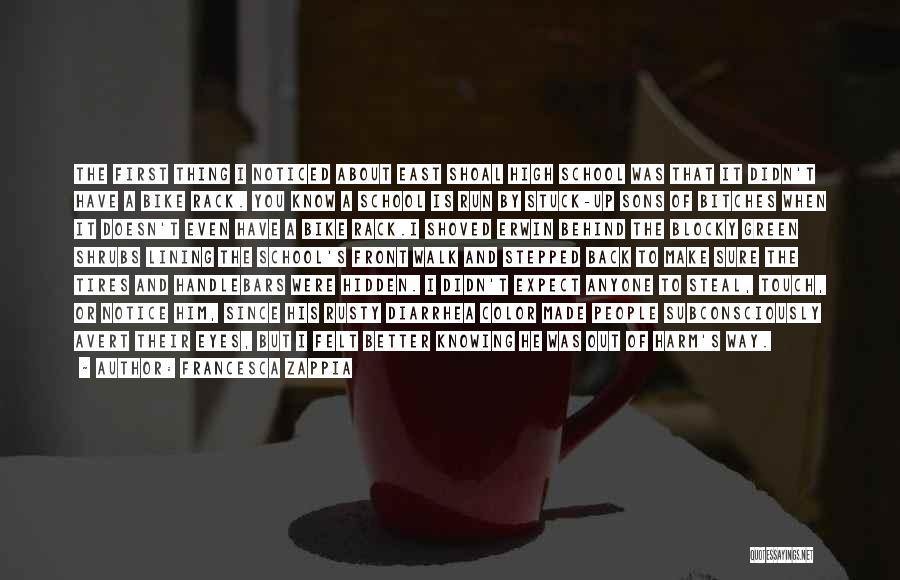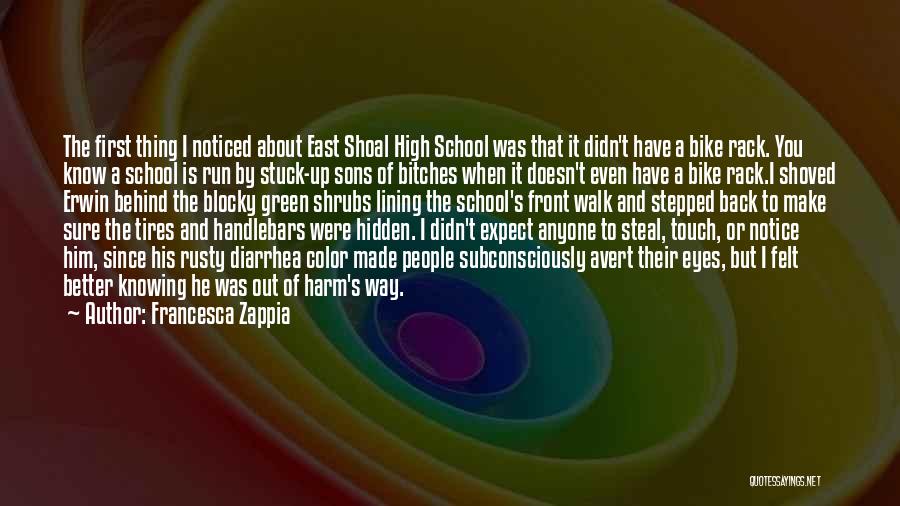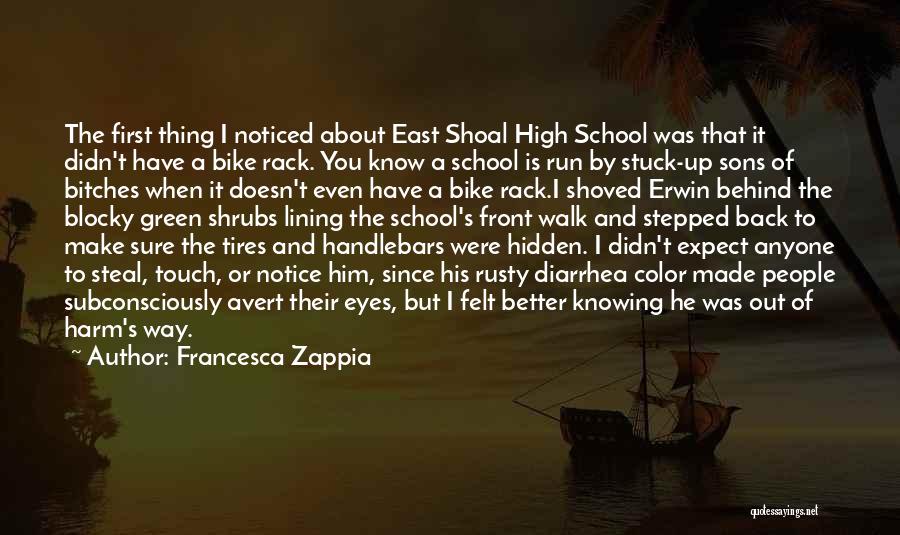 Related Authors
Related Topics