George R R Martin Quotes
The Father Protects His Children, The Septons Taught, But Davos Had Led His Boys Into The Fire. Dale Would Never Give His Wife The Child They Had Prayed For, And Allard, With His Girl In Oldtown And His Girl In Kings Landing, And His Girl In Braavos, They Would All Be Weeping Soon. Matthos Would Never Captain His Own Ship, As He Dreamed. Maric Would Never Have His Knighthood.
'How Can I Live When They Are Dead? So Many Brave Knights And Mighty Lords Have Died, Better Men Than Me, And Highborn. Crawl Inside Your Cave, Davos. Crawl Inside And Shrink Up Small And The Ship Will Go Away, And No One Will Trouble You Ever Again. Sleep On Your Stone Pillow And Let The Gulls Peck Out Your Eyes While The Crabs Feast On Your Flesh. You've Feasted On Enough Of Them, You Owe Them. Hide, Smuggler. Hide, And Be Quiet, And Die.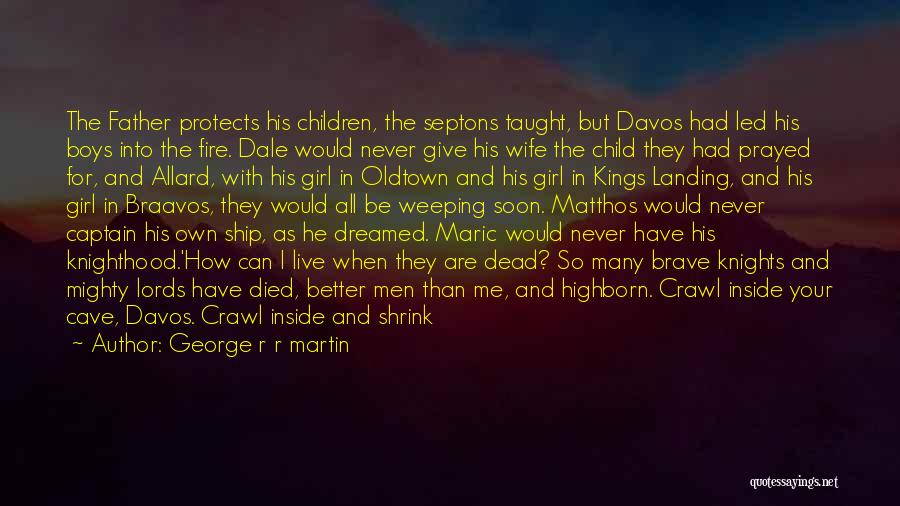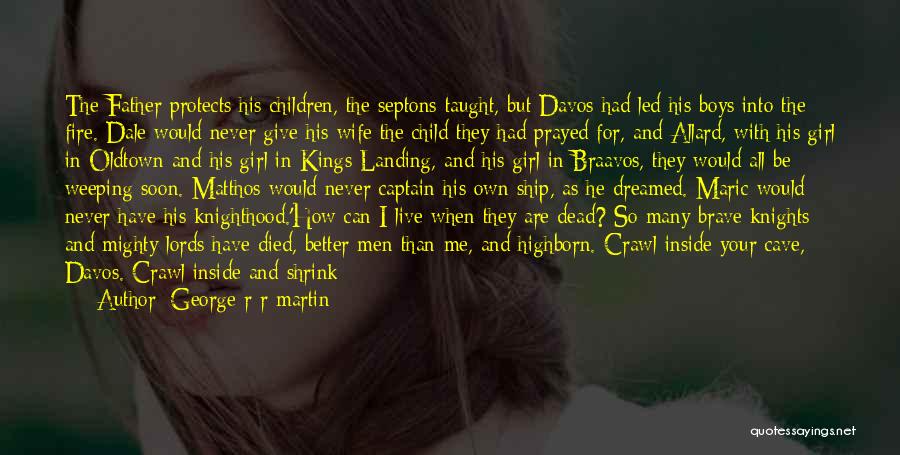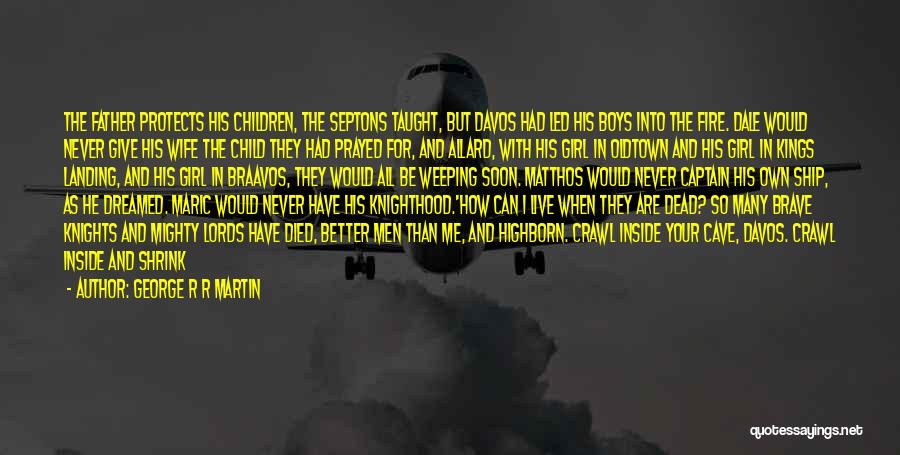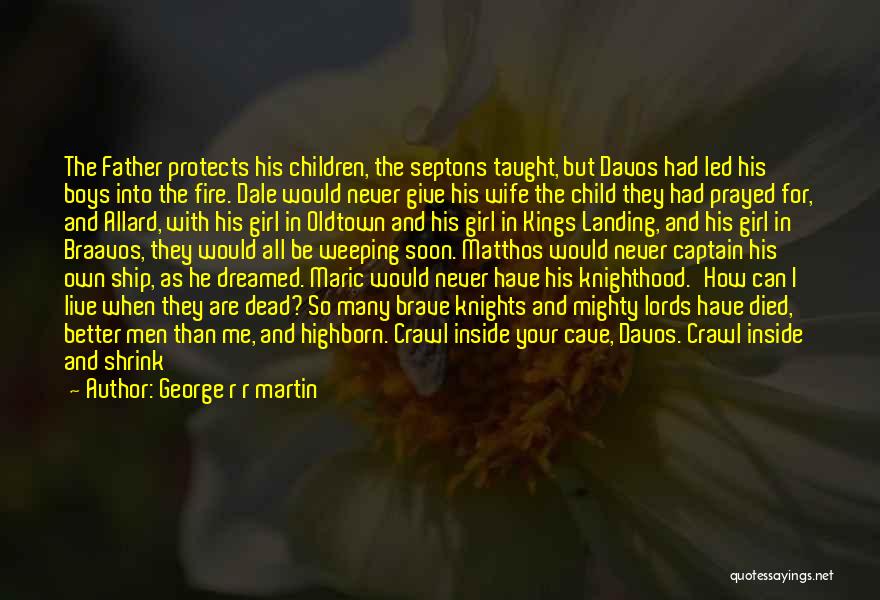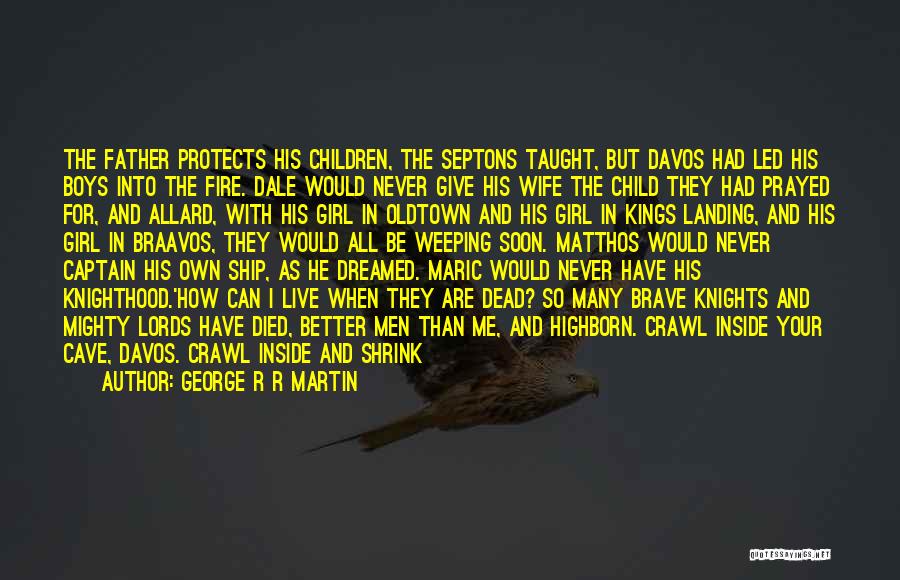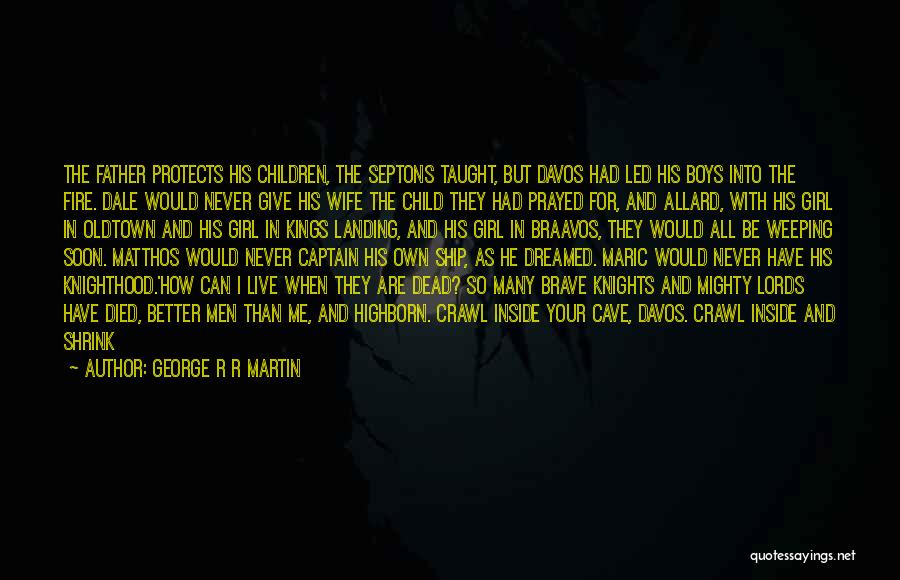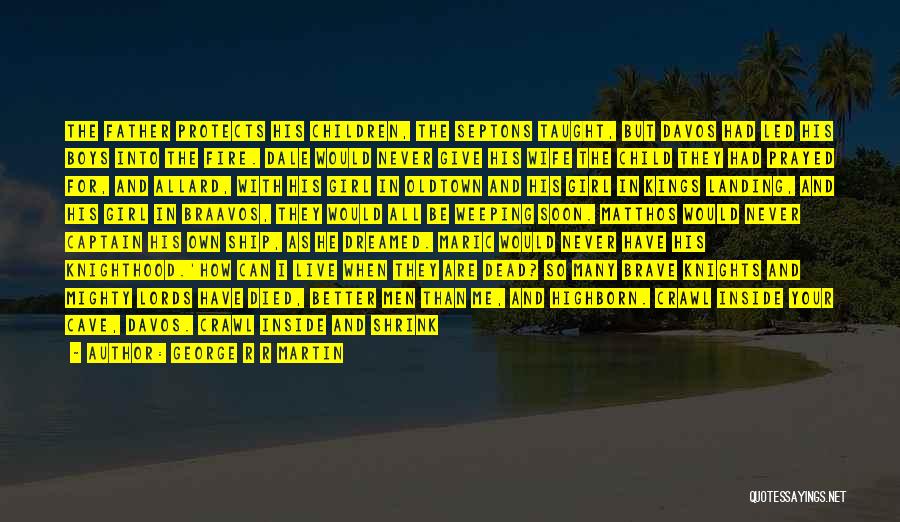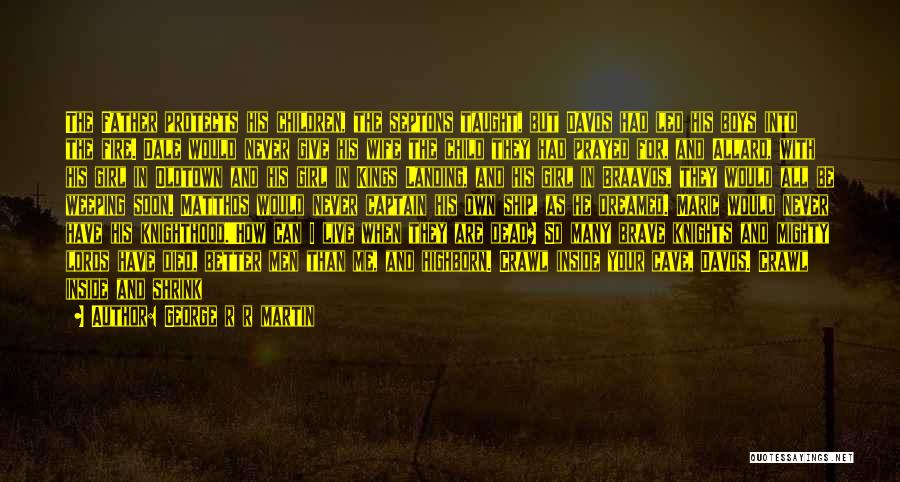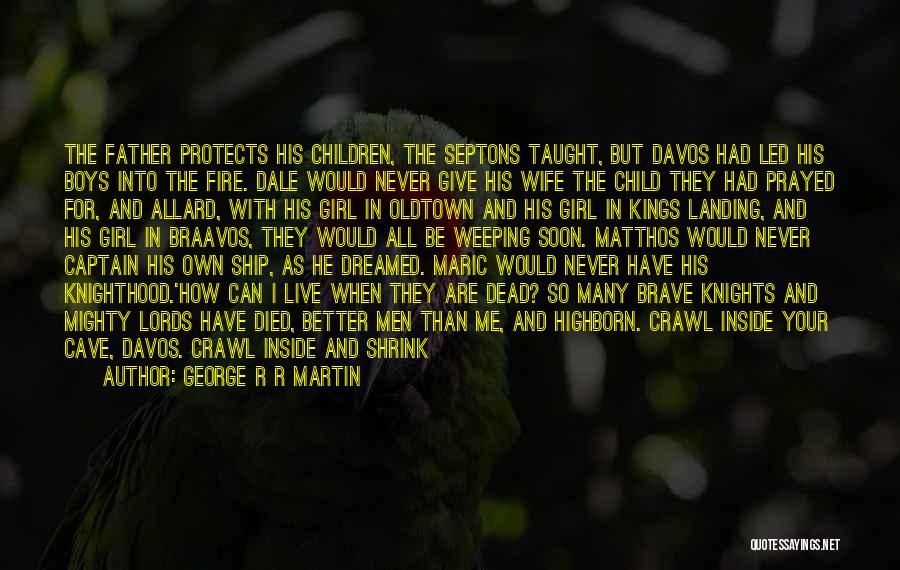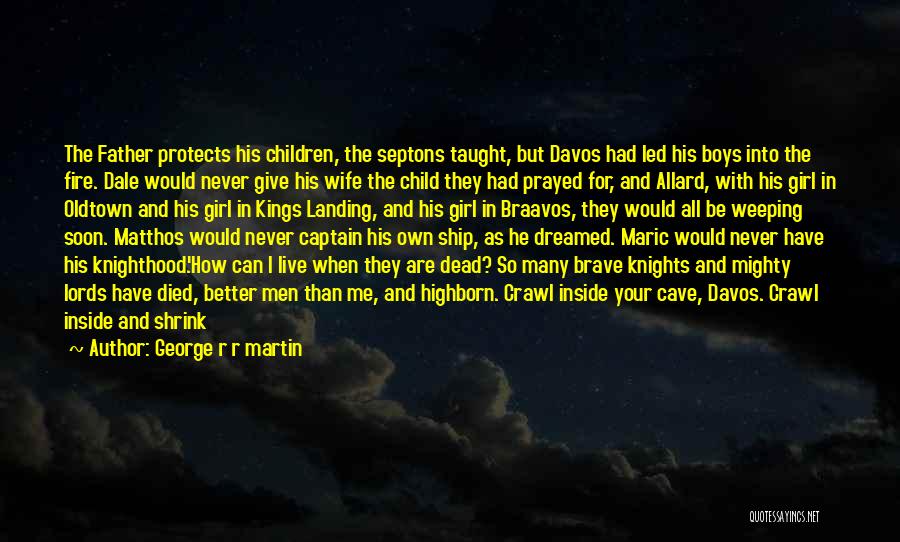 Related Authors
Related Topics