Daphne Du Maurier Quotes
The Child Destined To Be A Writer Is Vulnerable To Every Wind That Blows. Now Warm, Now Chill, Next Joyous, Then Despairing, The Essence Of His Nature Is To Escape The Atmosphere About Him, No Matter How Stable, Even Loving. No Ties, No Binding Chains, Save Those He Forges For Himself. Or So He Thinks. But Escape Can Be Delusion, And What He Is Running From Is Not The Enclosing World And Its Inhabitants, But His Own Inadequate Self That Fears To Meet The Demands Which Life Makes Upon It. Therefore Create. Act God. Fashion Men And Women As Prometheus Fashioned Them From Clay, And, By Doing This, Work Out The Unconscious Strife Within And Be Reconciled. While In Others, Imbued With A Desire To Mold, To Instruct, To Spread A Message That Will Inspire The Reader And So Change His World, Though The Motive May Be Humane And Even Noble
many Great Works Have Done Just This
the Source Is The Same Dissatisfaction, A Yearning To Escape.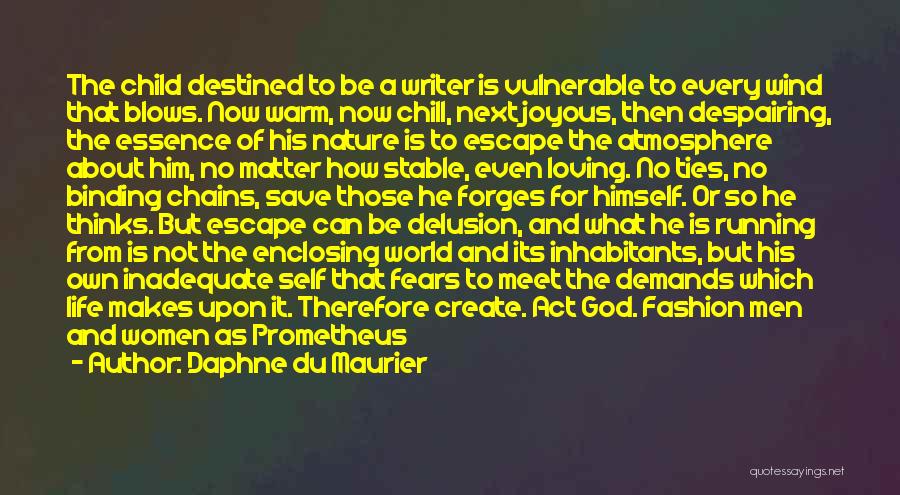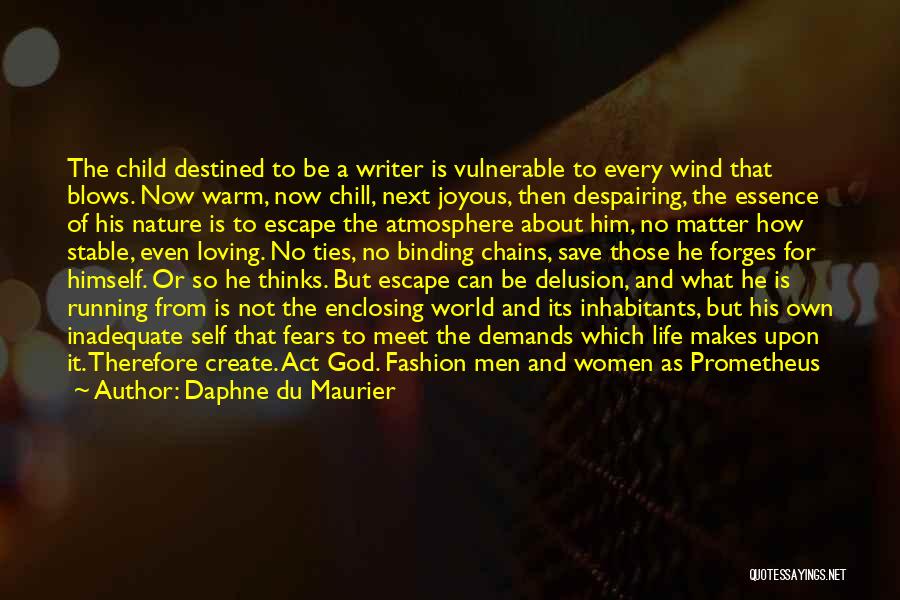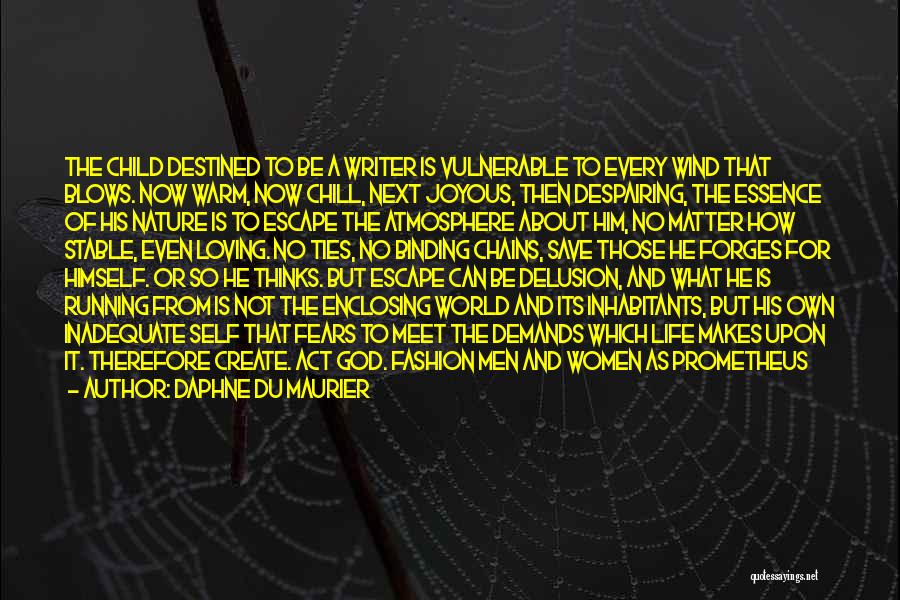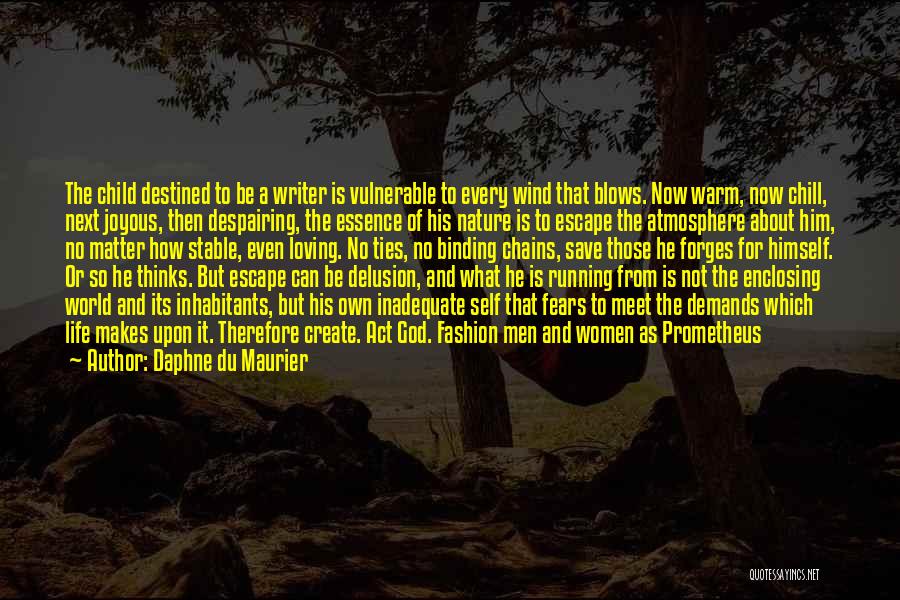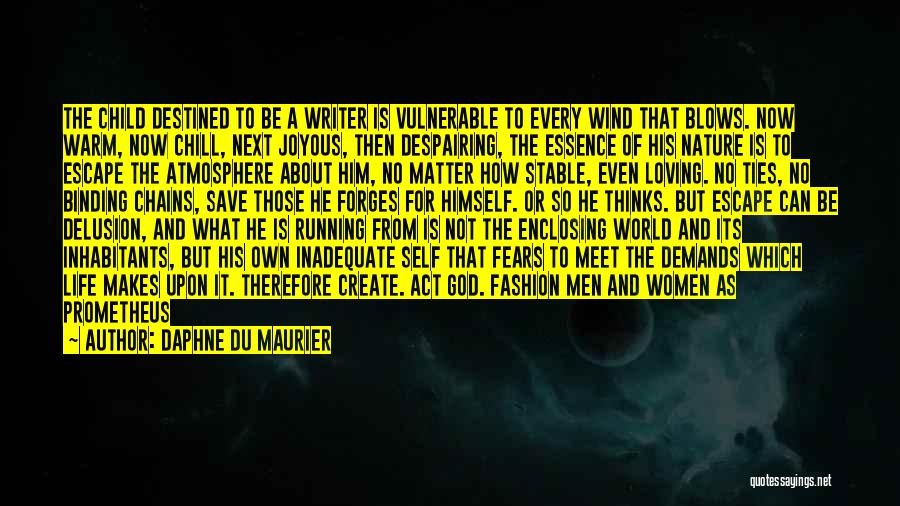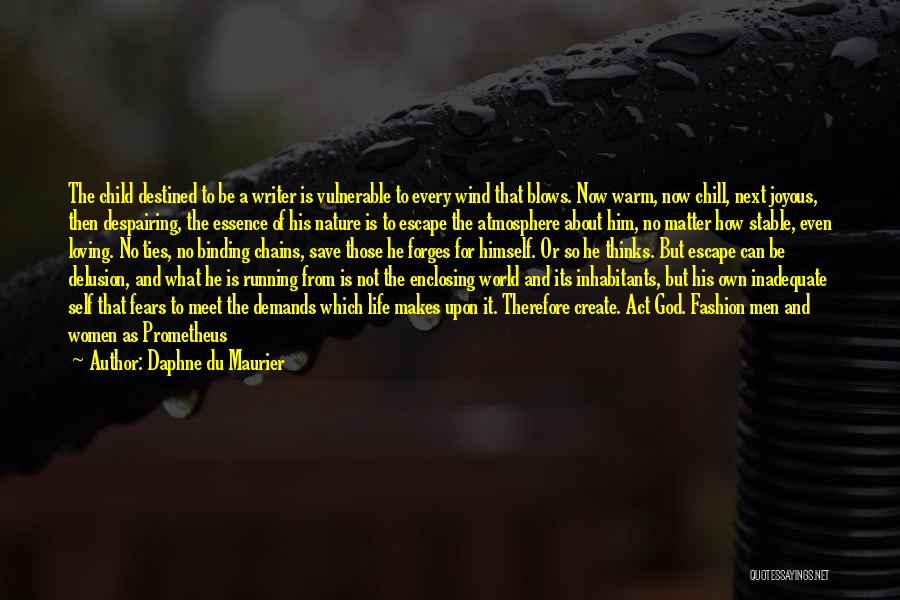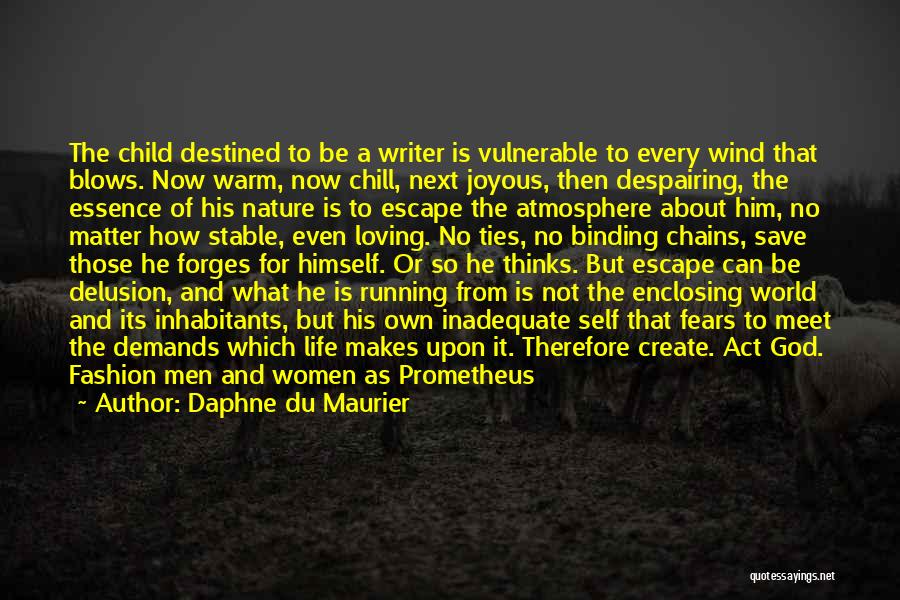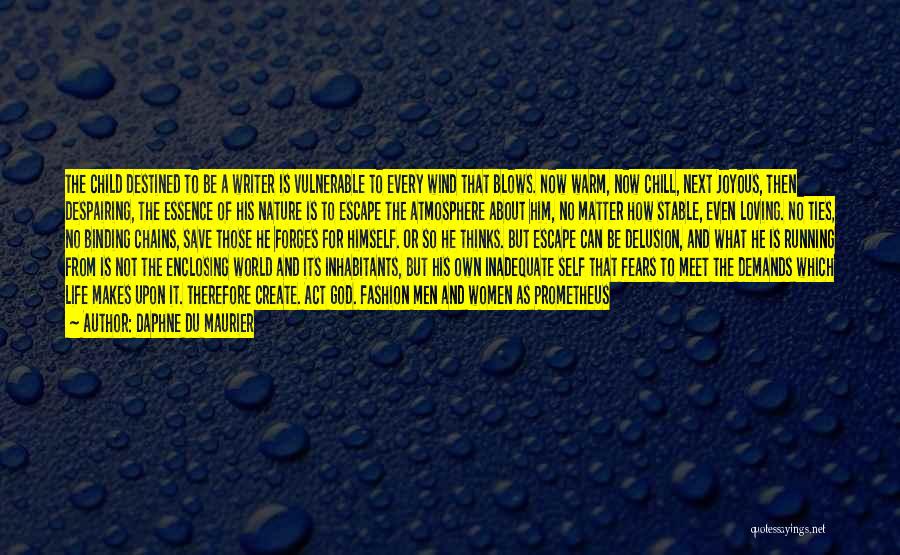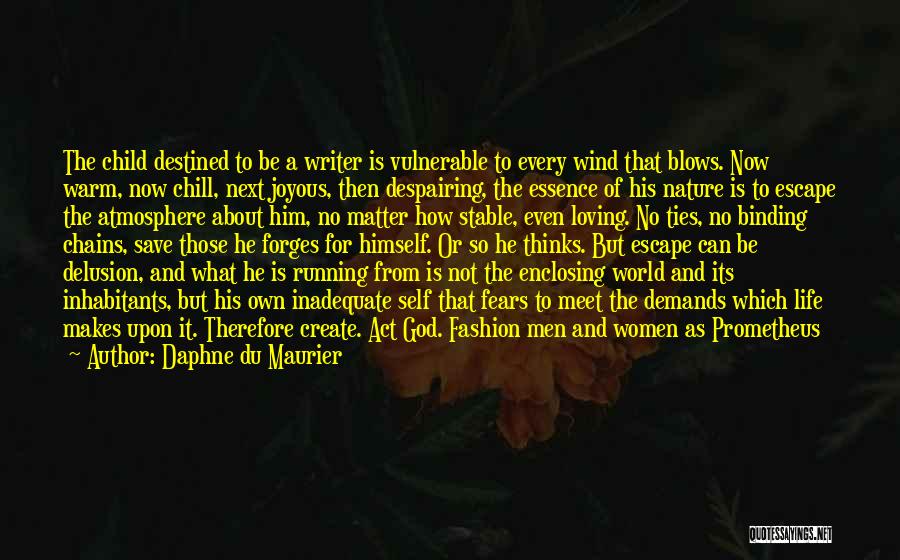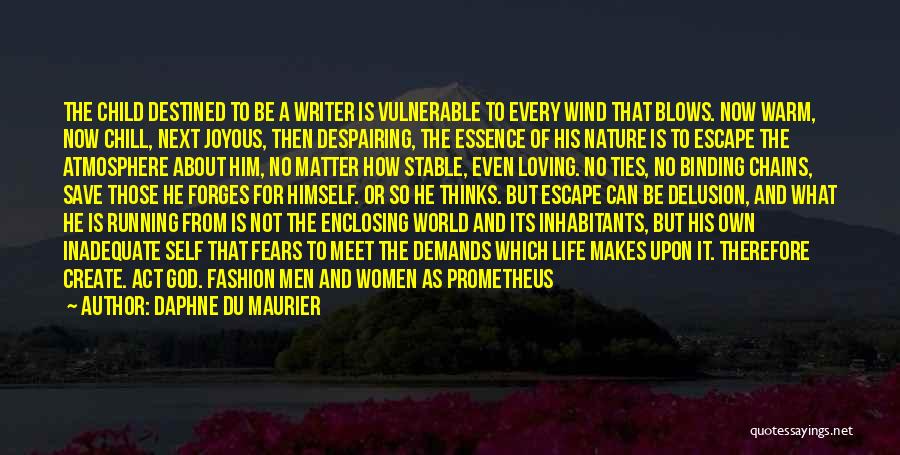 Related Authors
Related Topics