Carrie Jones Quotes
Thank You For Getting Me," I Try To Say. My Lips Are So Tired They Don't Want To Move.
"Anytime,Zara.Really.I Mean It." He Seems To Be Smelling My Hair.
"I Know You Hate Me And Everything But We Should Be Friends," I Tell Him, Closing My Eyes.
"I Don't Hate You," He Says. "That's Not It At All."
"What Is It Then? Are You A Victim Of Parthenophobia?"
"Parthenophobia?"
"Fear Of Girls."
"You Are So Strange." He Moves Back Even Closer To Me, This Wicked Glint In His Eyes Like He's Trying Hard Not To Snort-laugh At Me. His Hand Presses Against The Side Of My Head. Nobody Has Ever Touched Me Like This Before, All Gentle And Romantic, But Strong At The Same Time. "I'm Not Afraid Of Girls."
"Then Why Haven't You Kissed Any?"
For A Second His Eyes Flash. "Maybe The Right One Hasn't Come Around Yet.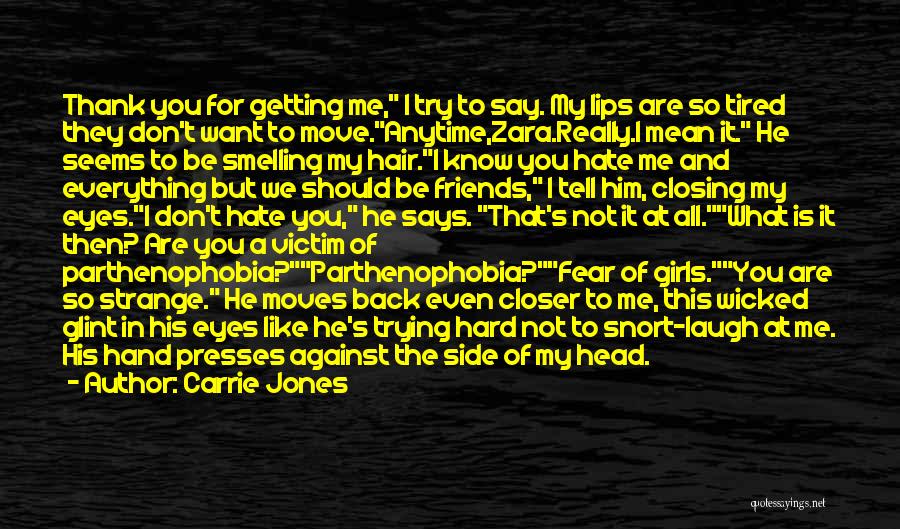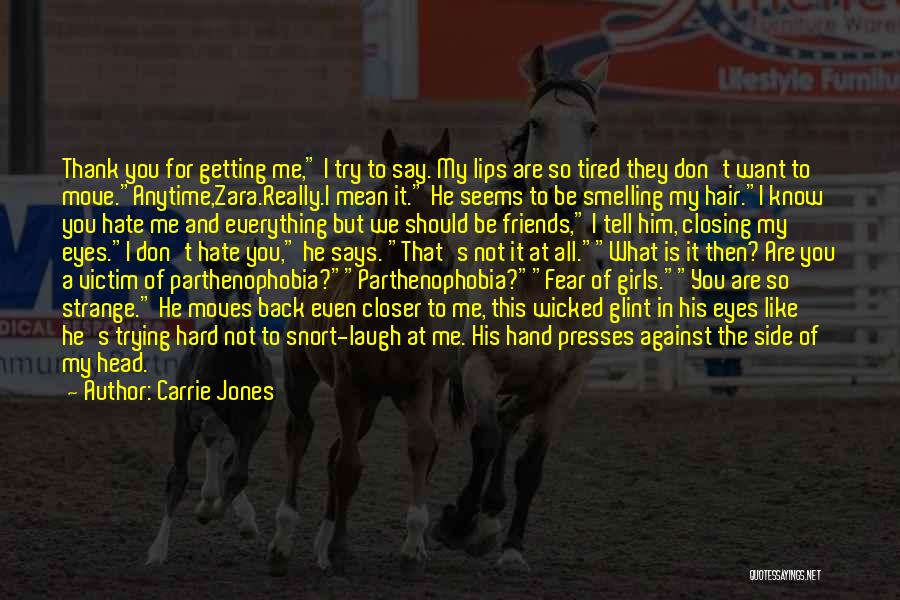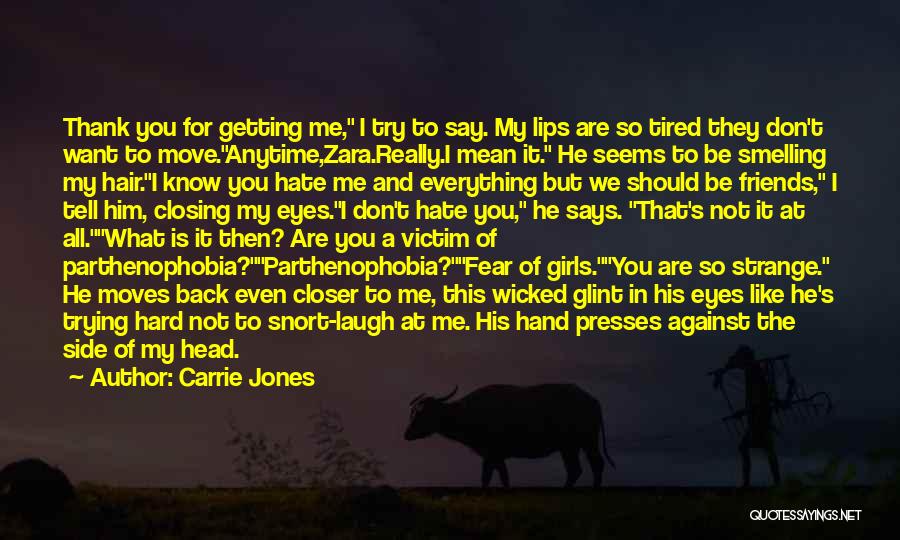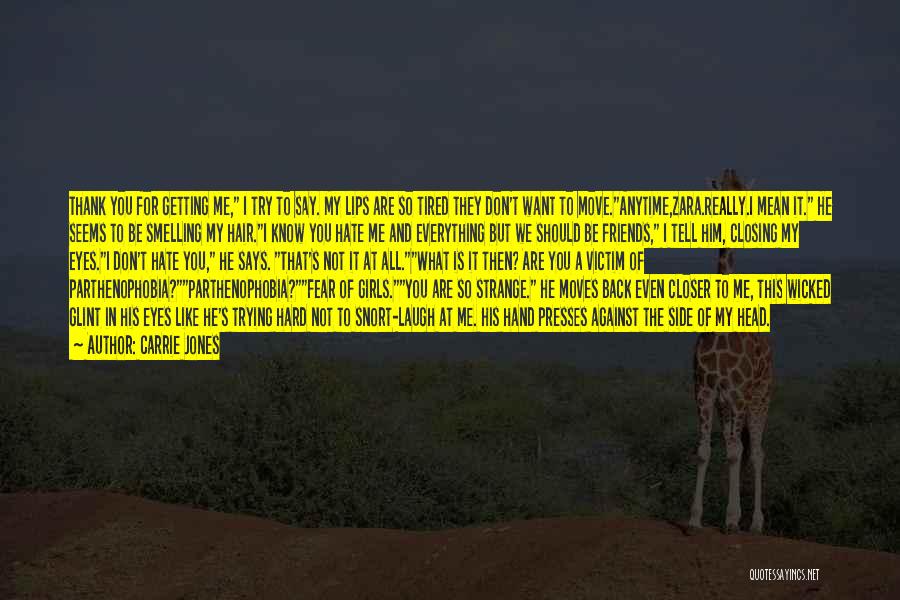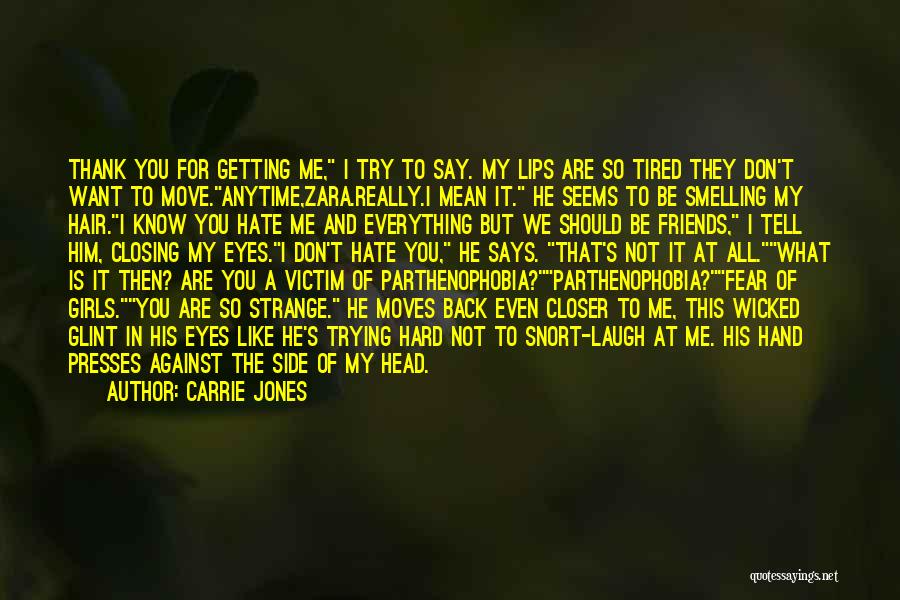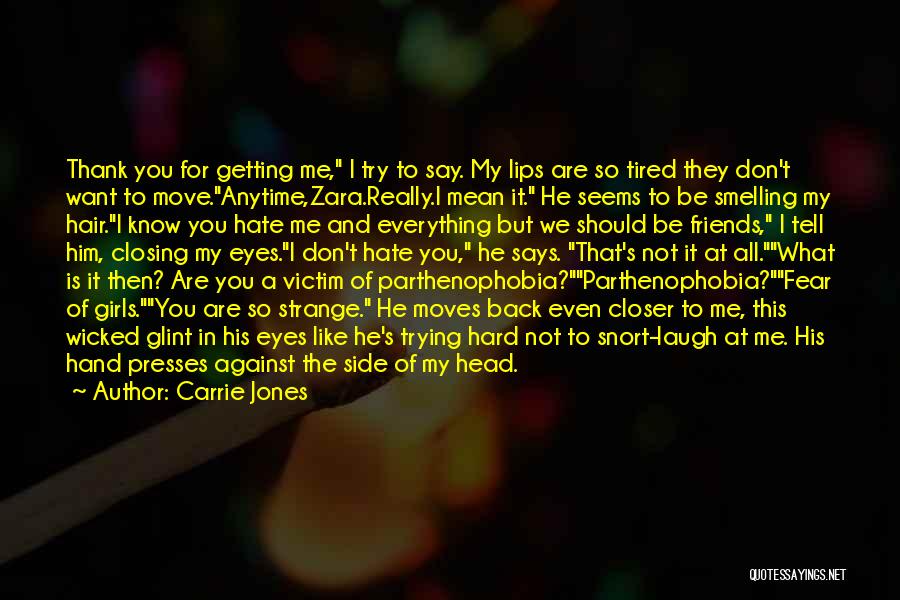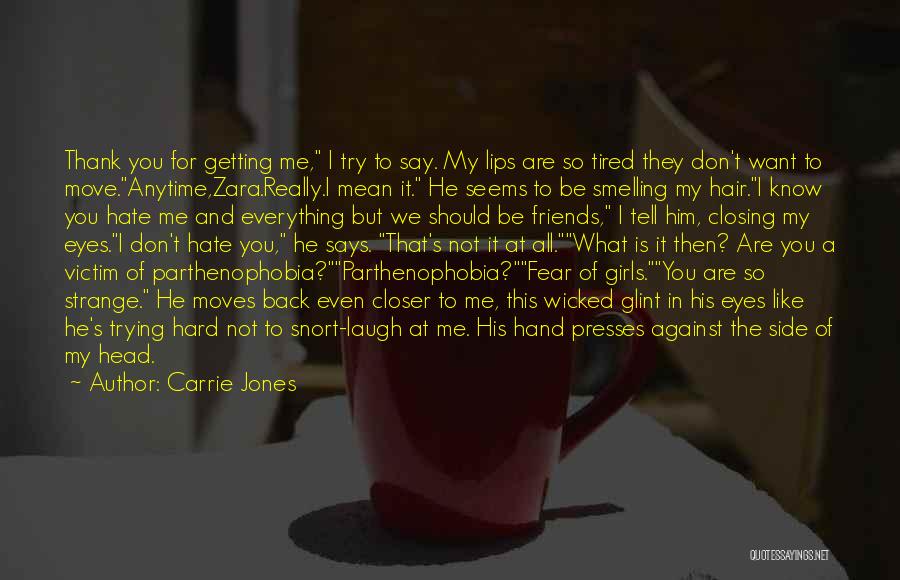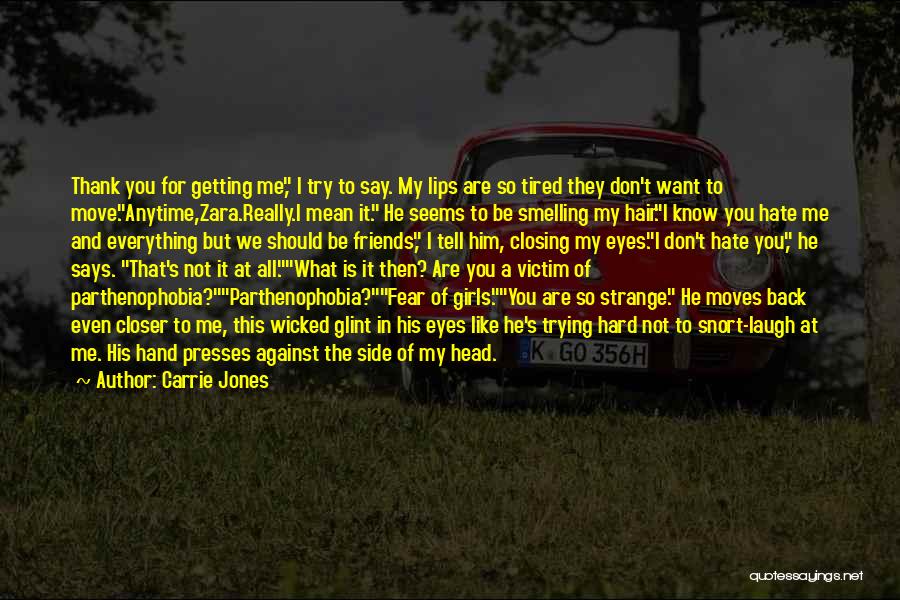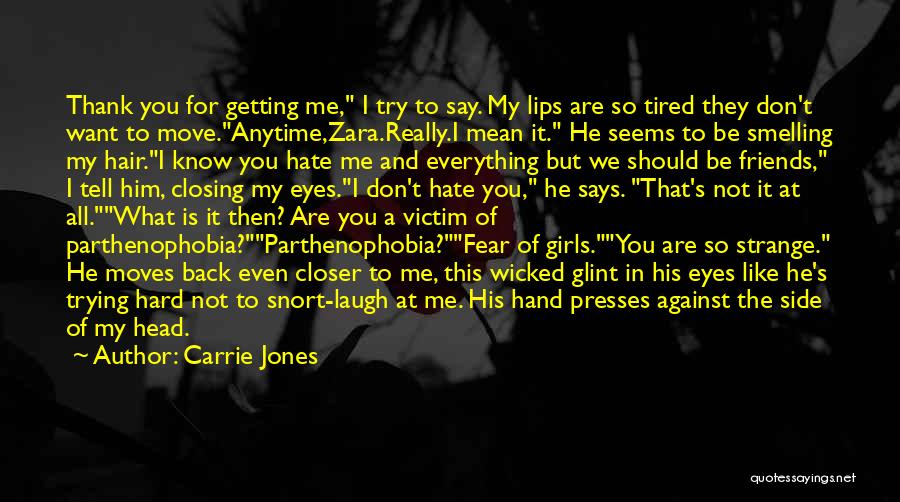 Related Authors
Related Topics