Michele Bardsley Quotes
Terrific! Have You Done Step Three?" He Waggled His Brows As He Opened Up The Top Left Drawer Of My Dresser.
"No. Hey! Do You Mind, Nosy Newton?"
"Are These Panties?" He Asked, Holding Up Two Of My Thongs. "Because They Look Like Dental Floss To Me."
Oh My God. My Almost Father-in-law Was Digging Around In My Lingerie. Embarrassment Bloomed In My Face. "Ruadan, Get Out Of My Underwear!"
"Fine," He Said, Closing The Left Drawer And Opening The Right One. "Oh! Lookie Here!"
"If You Touch That Box," I Said Menacingly, "I Will Cut Off Your Head With Your Own Swords. And I'm Not Talking About The One On Your Shoulders."
He Laughed, Shutting The Drawer. "You Won't Need A Vibrator Anymore. You've Got Patrick." His Gaze Slid Toward The Dresser. "Unless You Have Different Toys In There. Nipple Clamps?"
"I ... What ... Oh God." I Fell Onto The Bed, Curled Into The Fetal Position, And Covered My Face.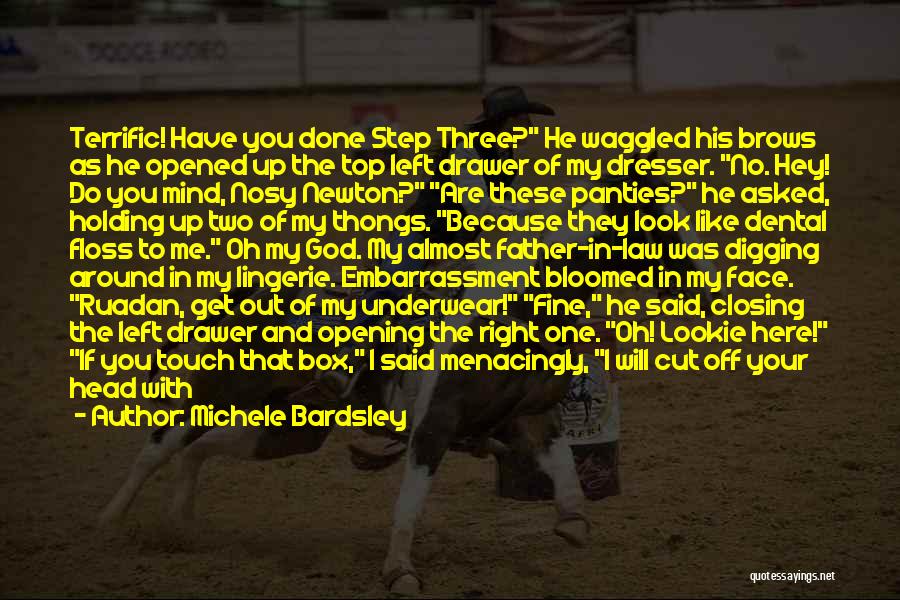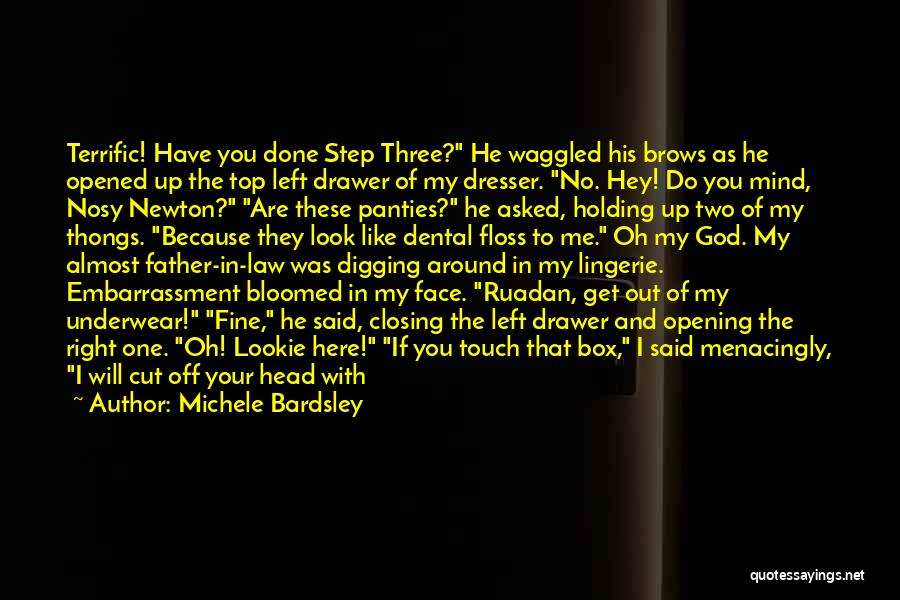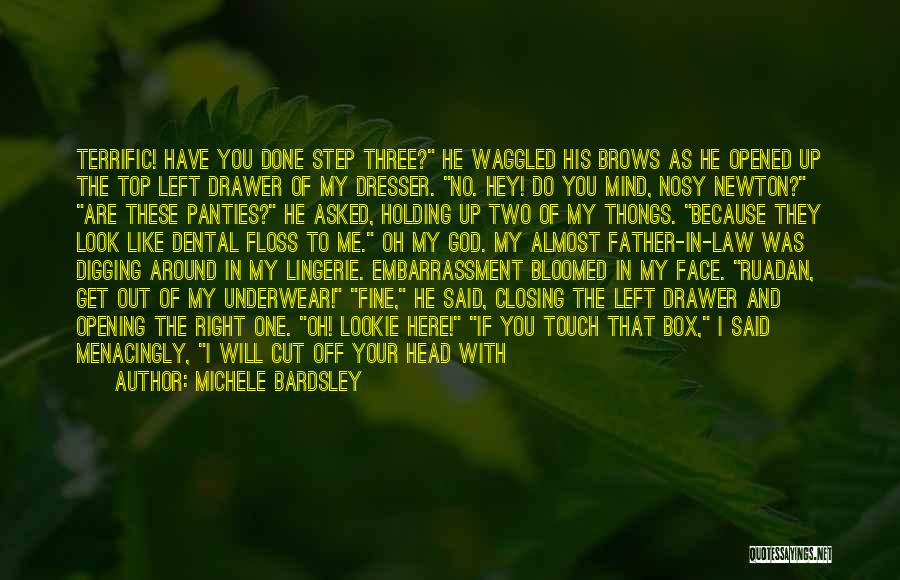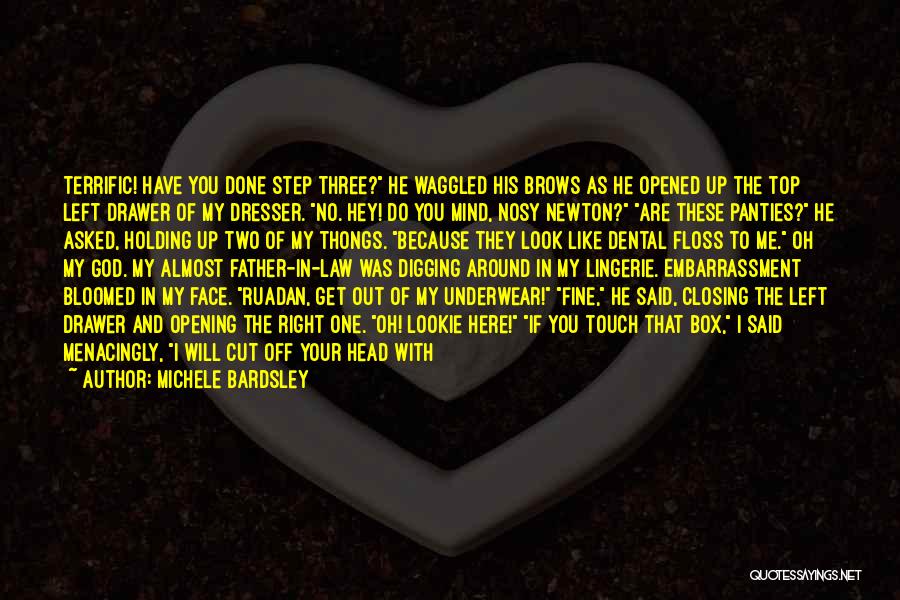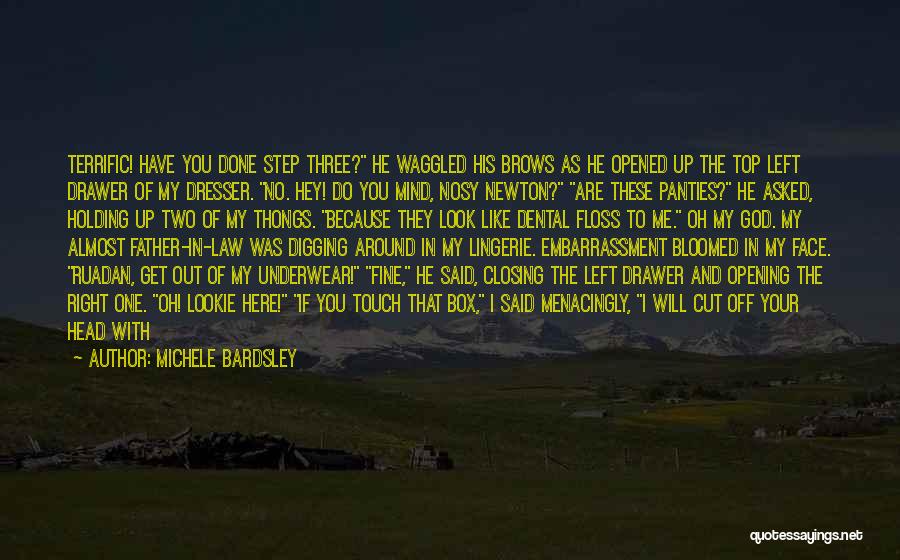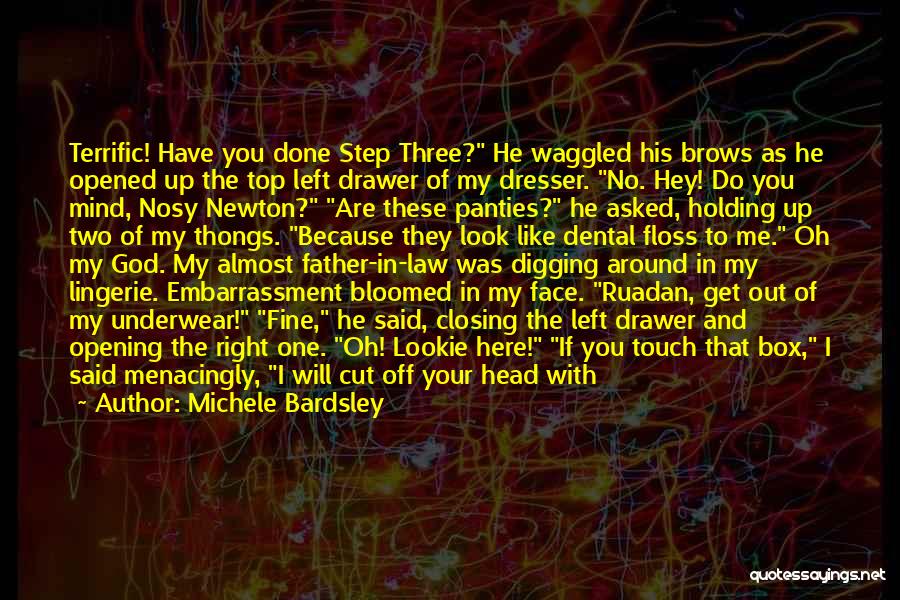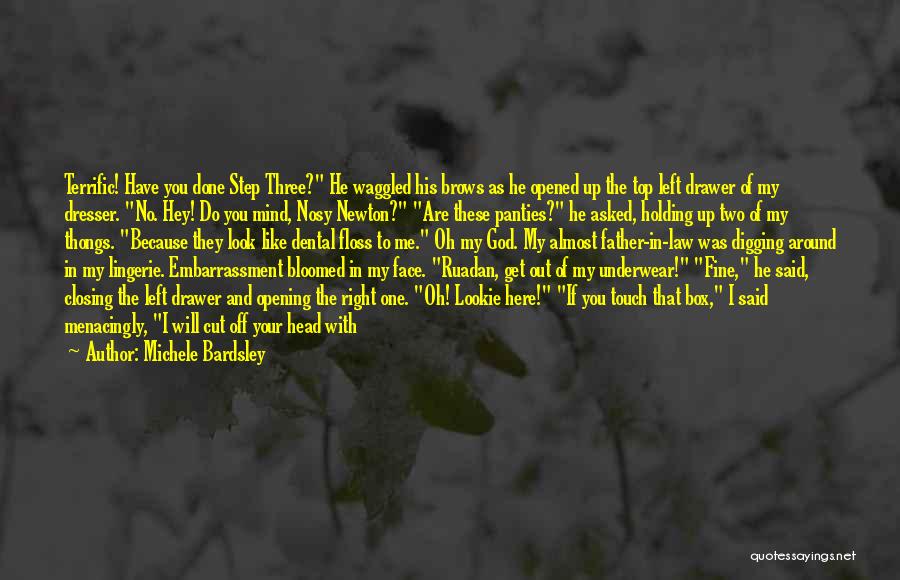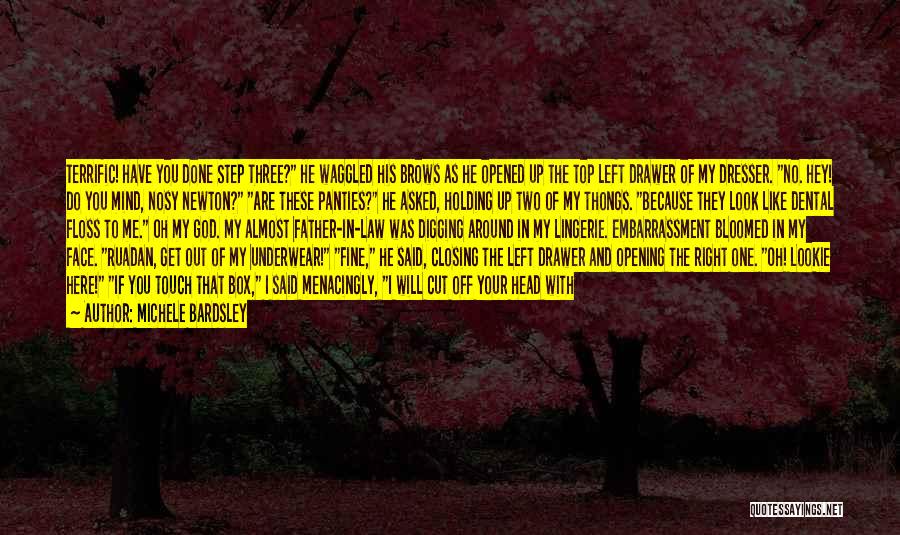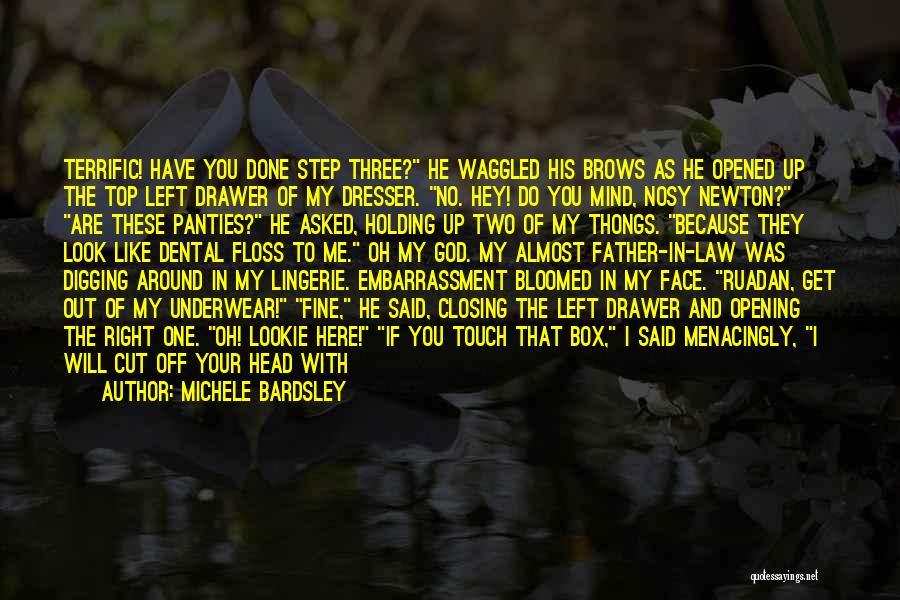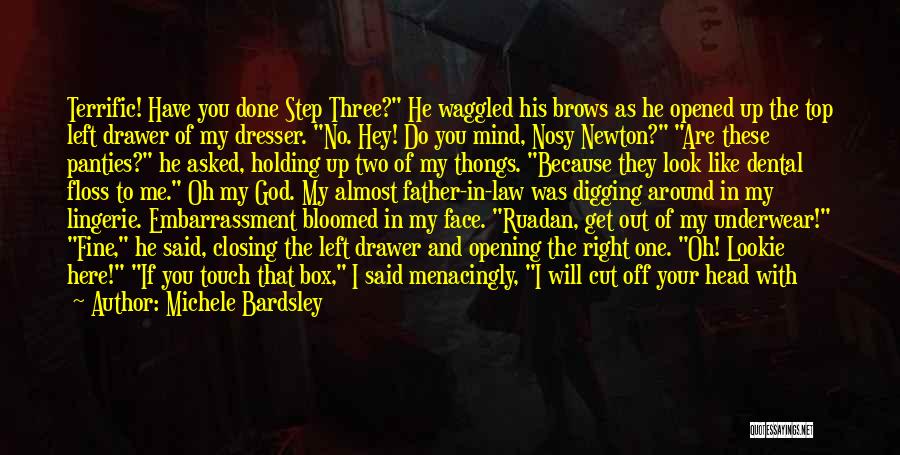 Related Authors
Related Topics