Lori Foster Quotes
Sounding Hoarse, Dare Whispered, "Tell Me What You Want."
The Feel Of His Broad, Strong Hand Against Her Left Her Quaking Inside - In A Good Way. The Tremble Sounded In Her Tone As She Tried To Explain. "I Want To Be Whole Again. I Want To Be Me, The Person I Was Before I Was Taken To Tijuana."
Dare Said Nothing. Molly Felt His Hesitation, His Indecision. God Love The Man, He Didn't Want To Take Advantage Of Her.
"I Know What I Want, Dare." She Covered His Hand With Her Own, Pressed Him Closer. "I Want To Replace The Bad Memories With New Ones. Better Ones."
His Hand Curved Around Her, But He Said Nothing.
Watching His Face, Molly Whispered, "I Want To Do That Now, With You.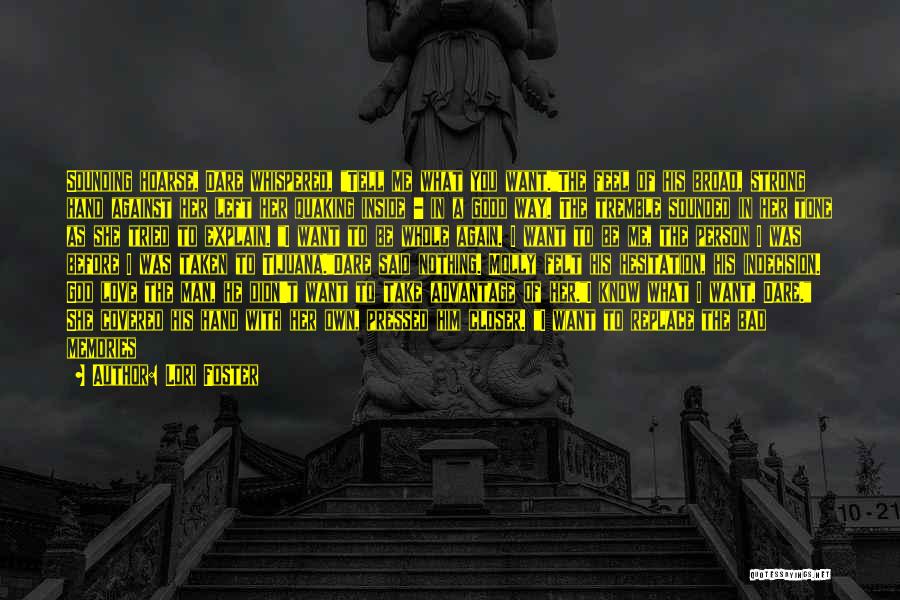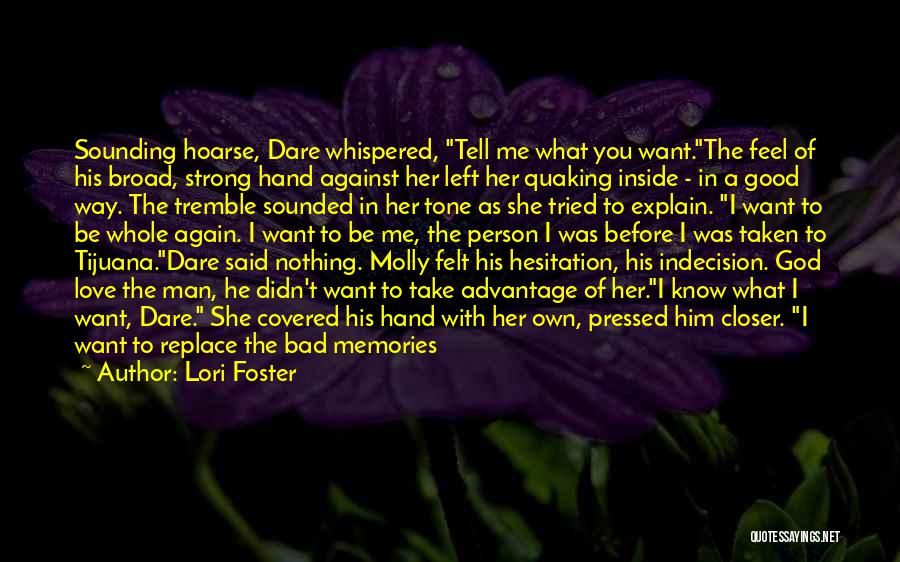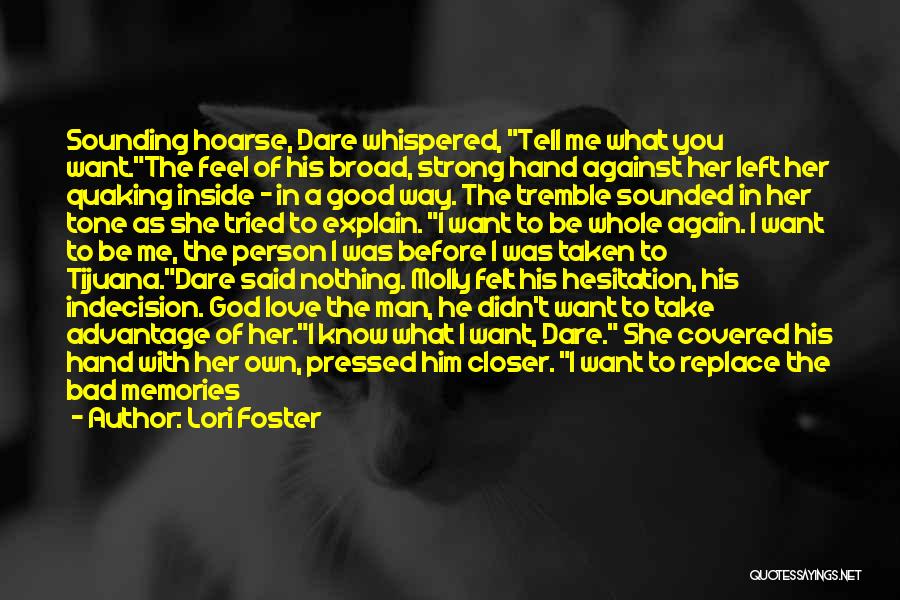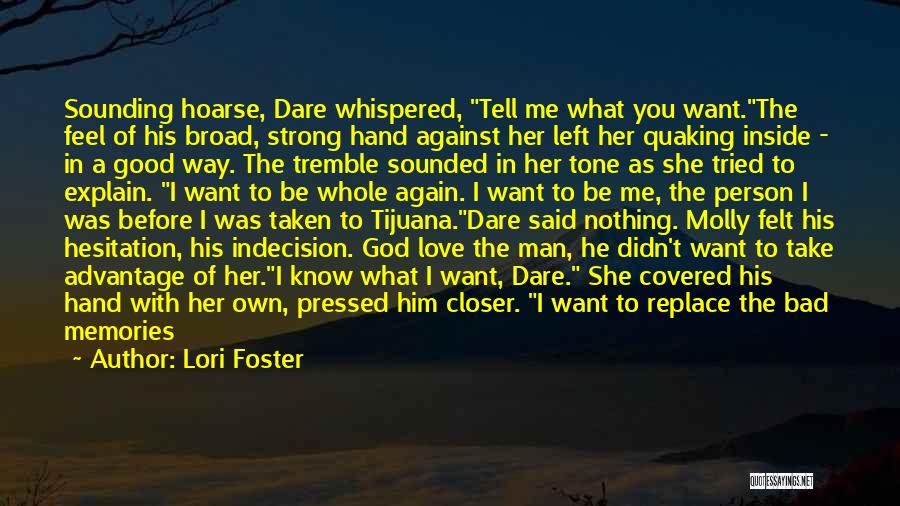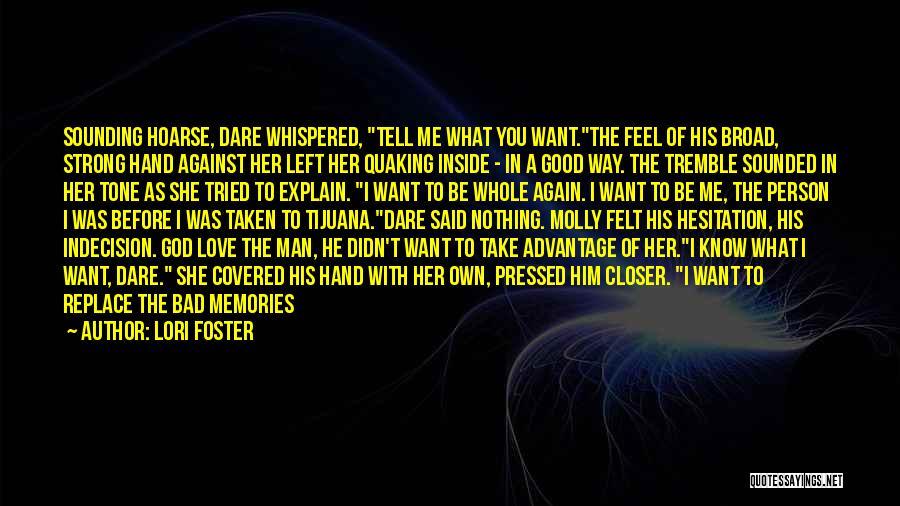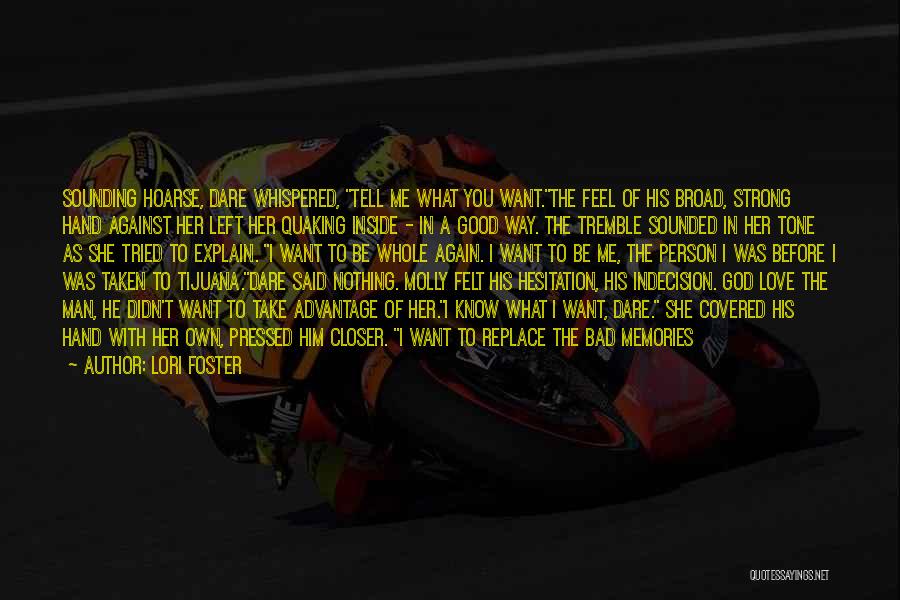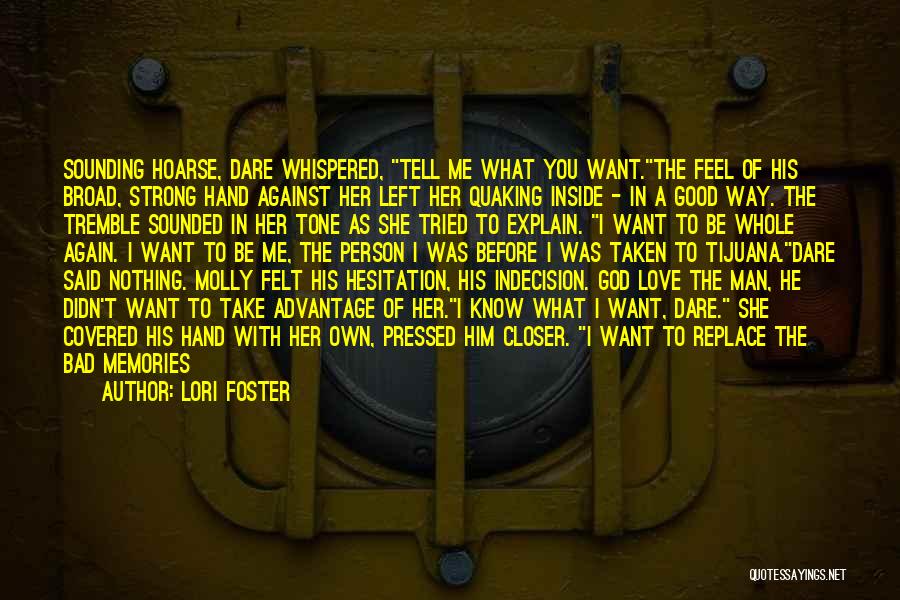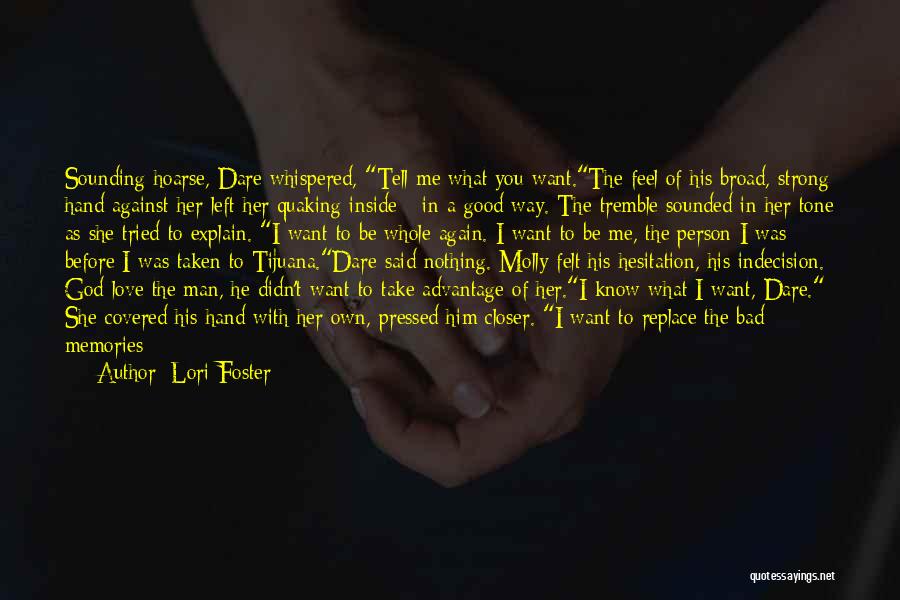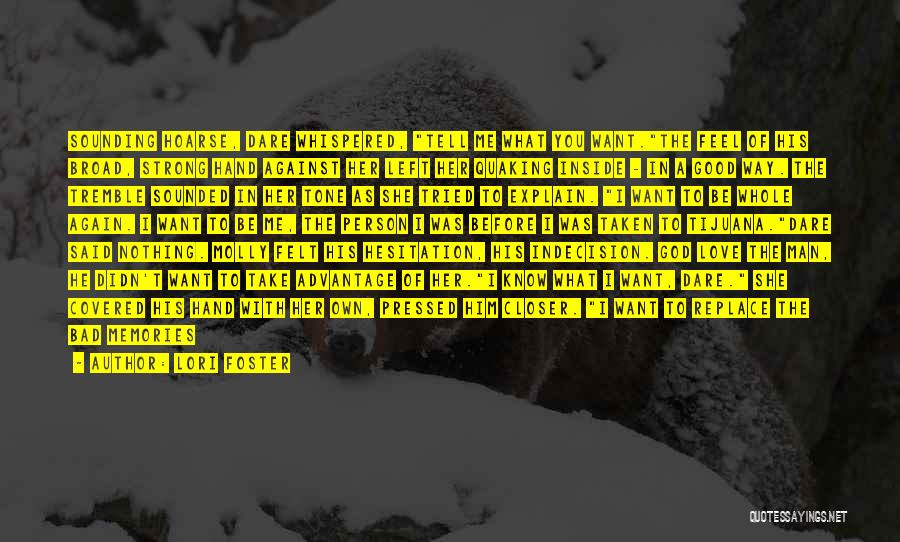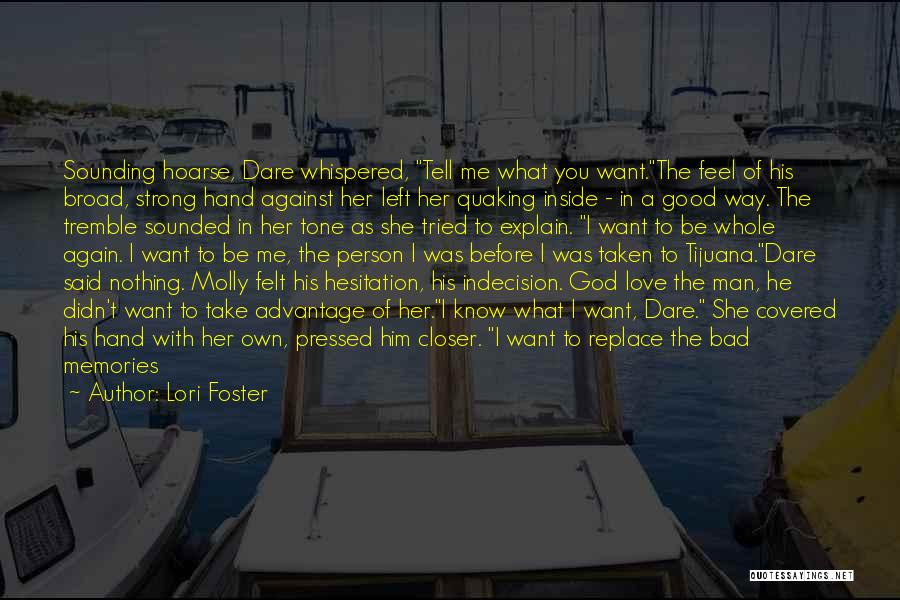 Related Authors
Related Topics