Eve Langlais Quotes
Sorry, I Got Hung Up Or I'd Have Been Here Earlier. I Made Sure I Made It For Closing, Though. I Didn't Want The Streets To Suffer If You Walked Alone."
A Glance At Him Showed His Lips Twitching. Humor, A New Facet To My Knight In Leather Armor; One I Liked, Given My Oftentimes Sarcastic Attitude Towards Life. He Wore The Same Leather Duster Of The Previous Evening, And, Once Again, I Enviously Admired It. Unable To Resist, I Reached Out A Hand And Stroked Its Supple Surface, Feeling A Thrill That My Hand Strayed So Close To His Actual Body. "It's So Soft," I Murmured.
"Not For Long, If You Keep Stroking It," He Drawled.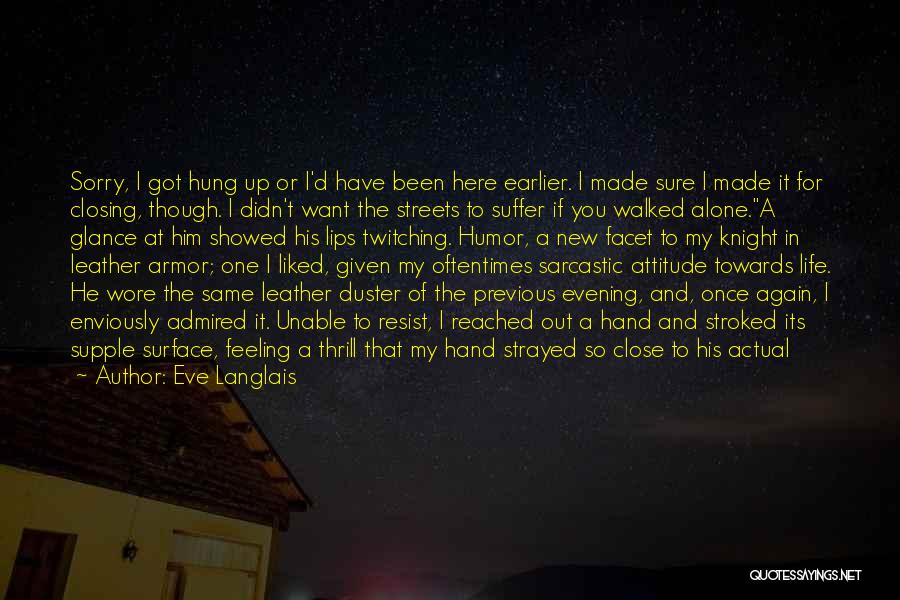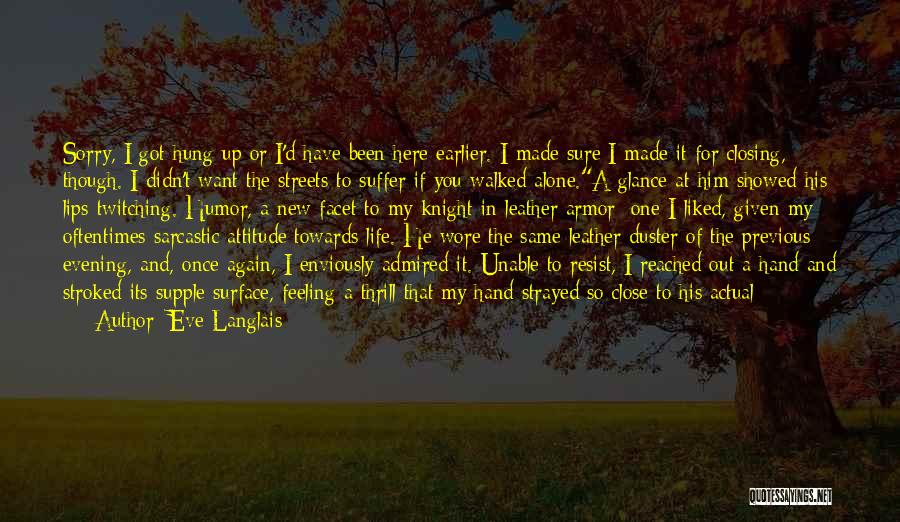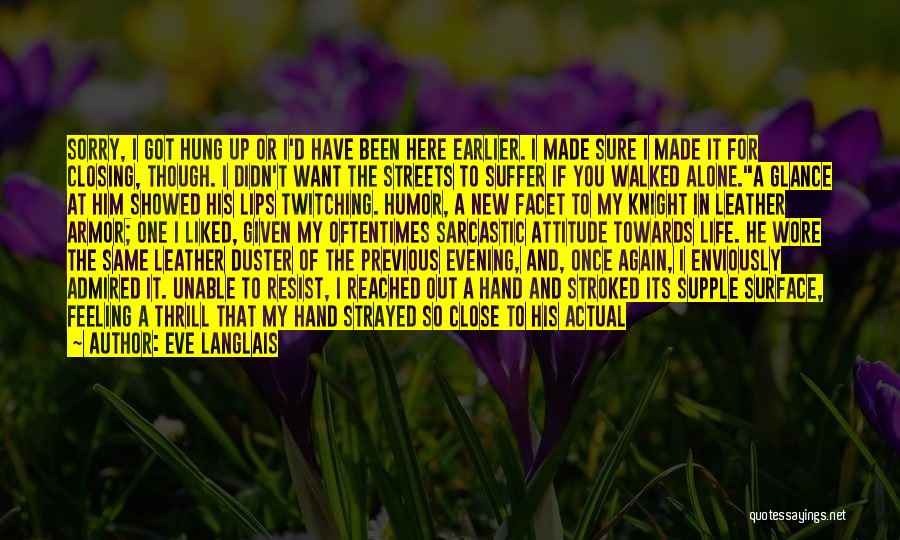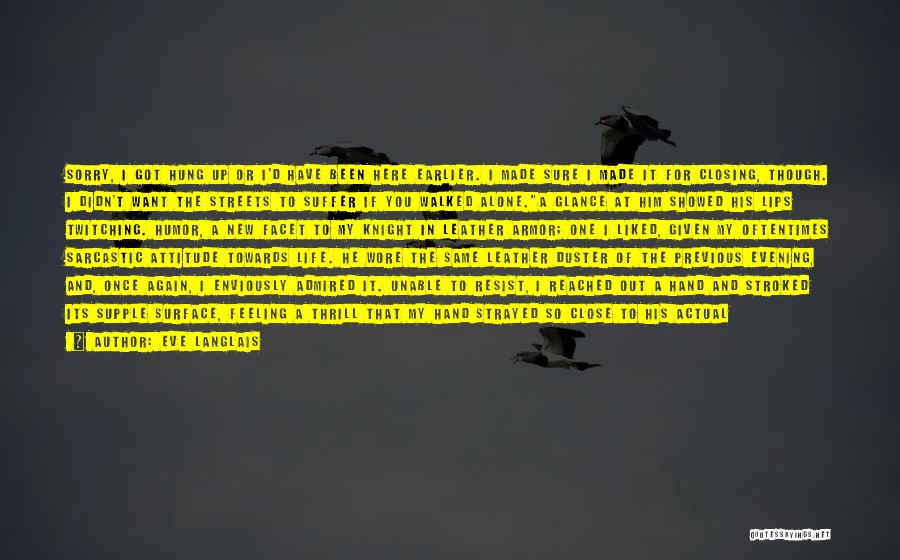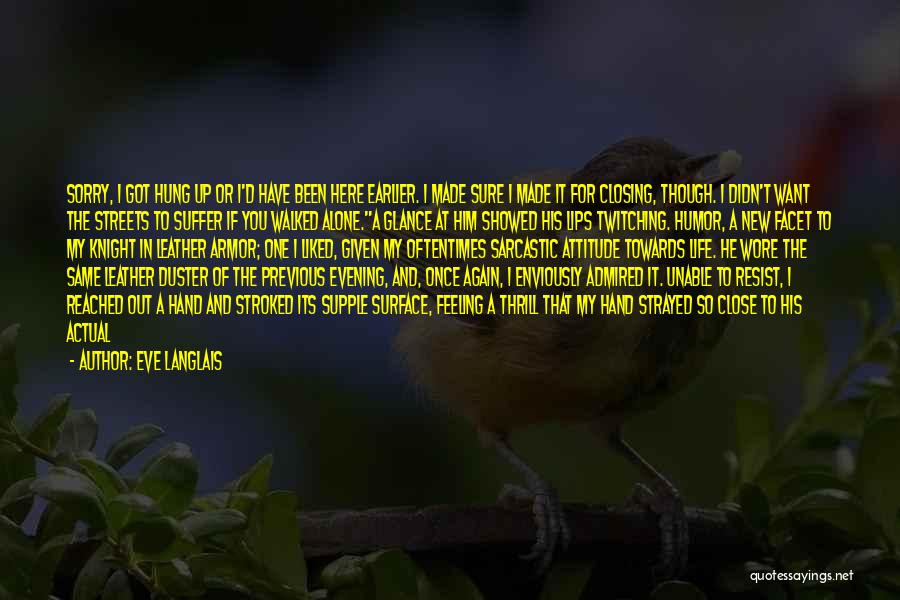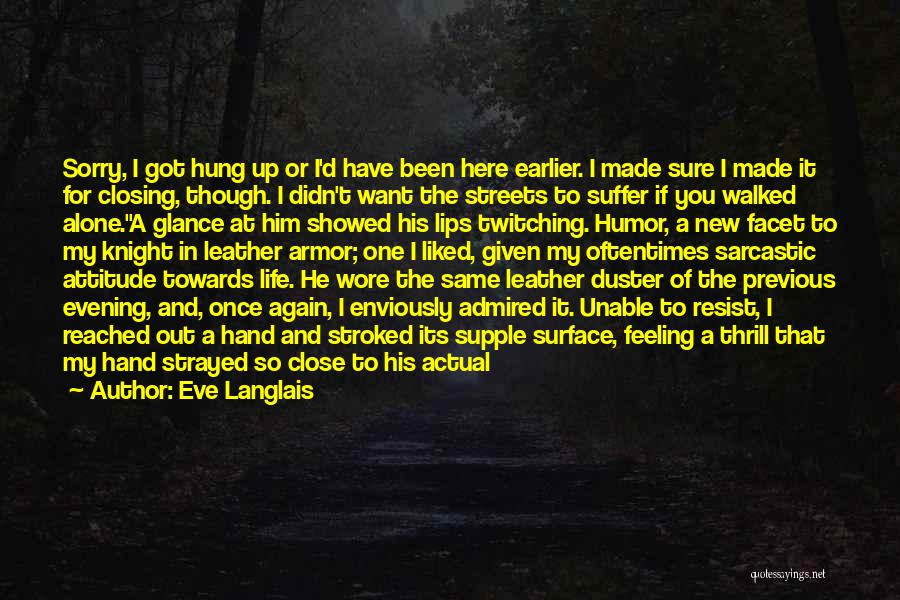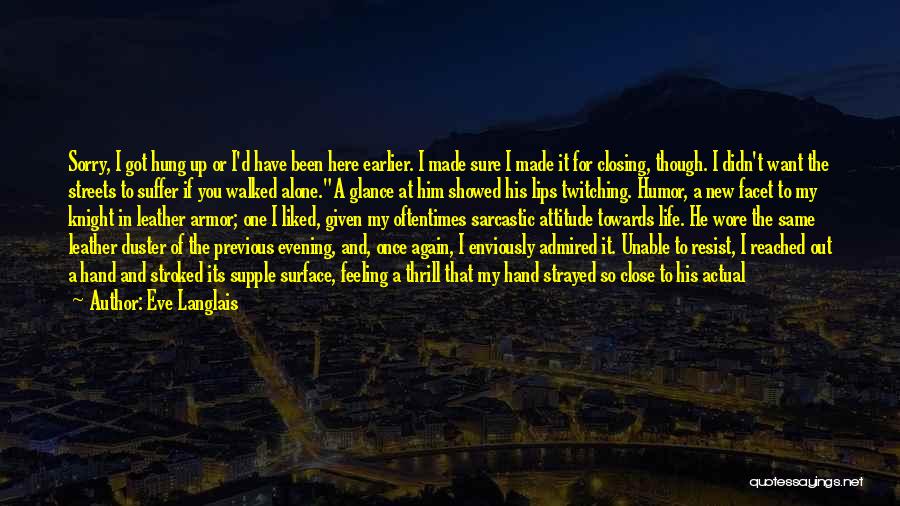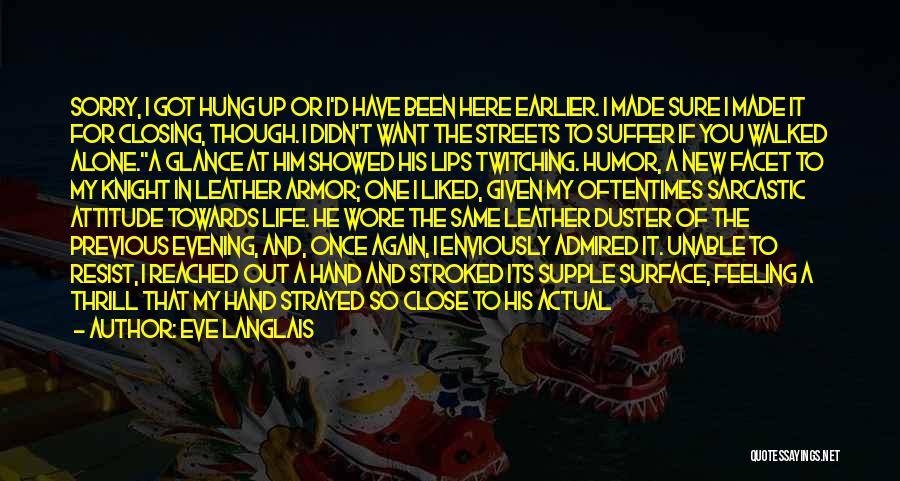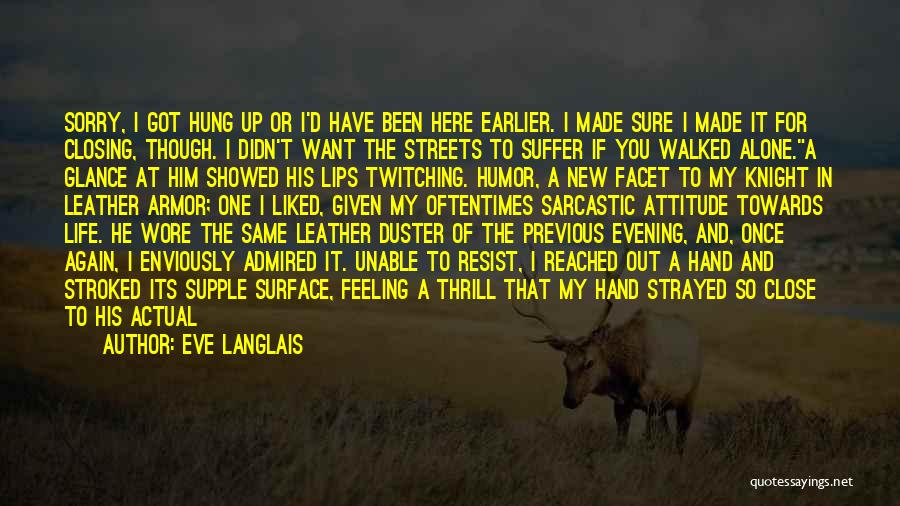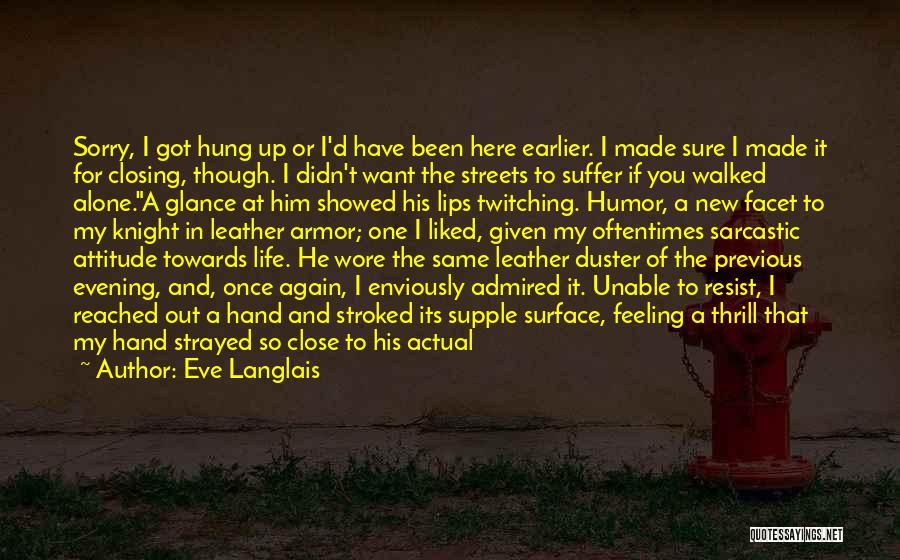 Related Authors
Related Topics