Tia Artemis Quotes
Someday, I'll Gain Telepathic Powers Like Every Other Regular Movie Ghost And I Will Go All Freddie Krueger On His Bony, Little, Rat Arse!"
I Rolled My Eyes, But Kept Marching Down The Street.
"Then I'd Have To Go All Ghostbusters On Yours.", I Tried To Keep My Voice Low To Keep From Drawing Attention To Myself.
"No, You Wouldn't. You Love My Arse, Darling!", He Walked Backwards Few Feet In Front Of Me.
His Big Smile Was Enough To Make Me Grin And Roll My Eyes Again At Him.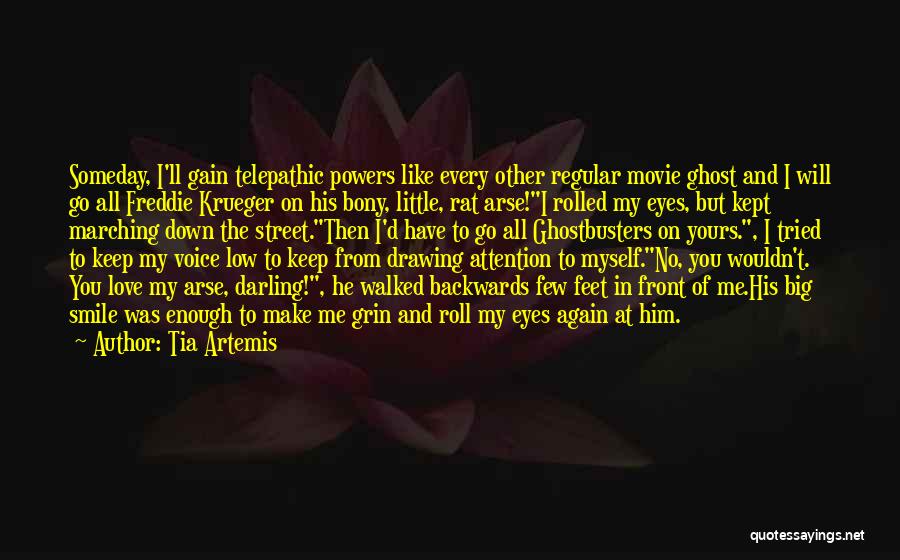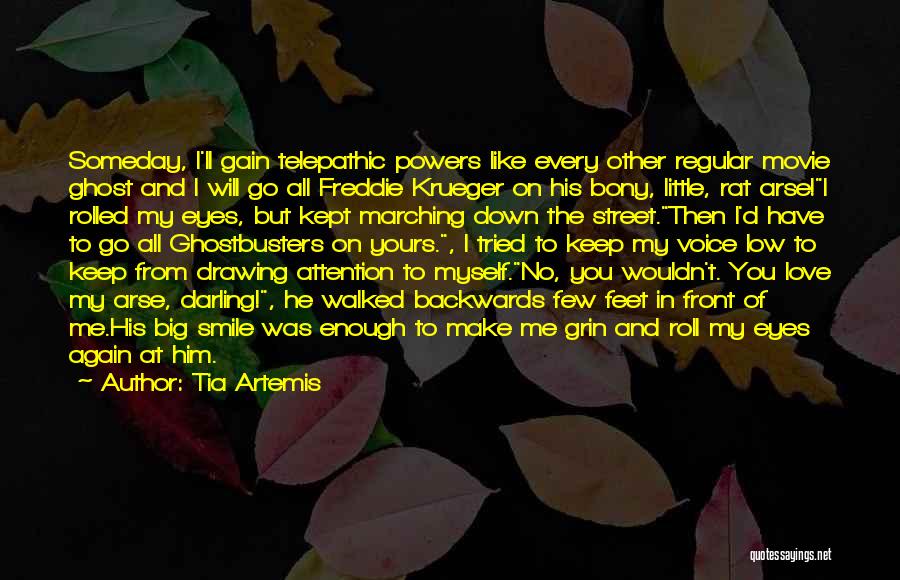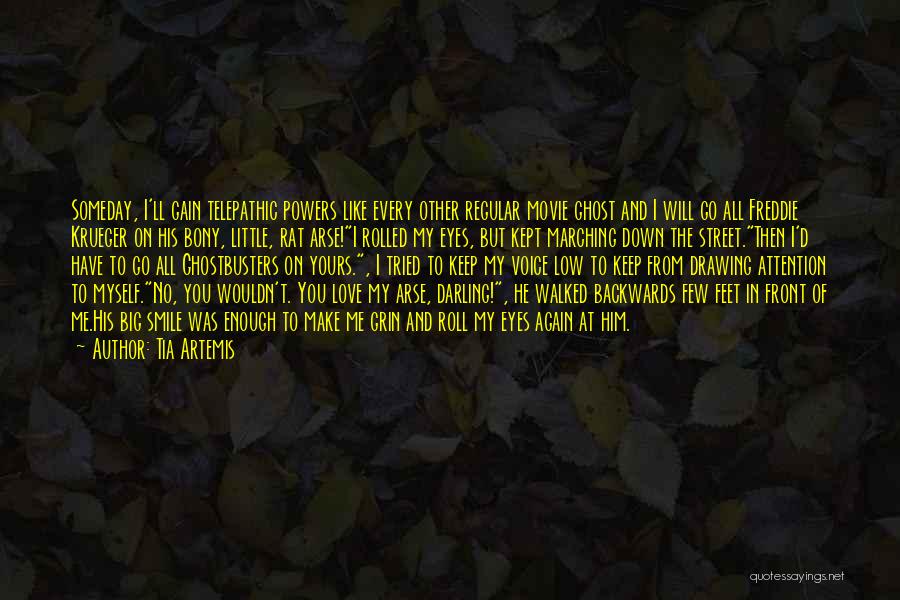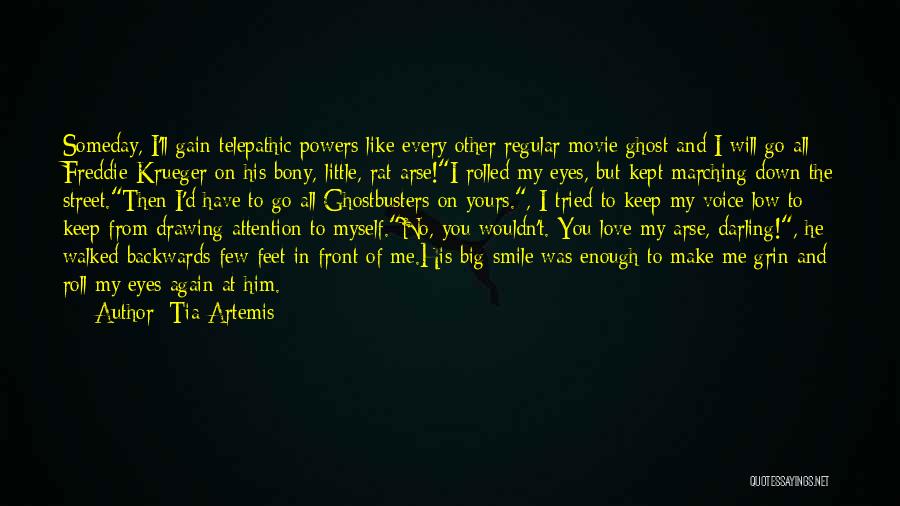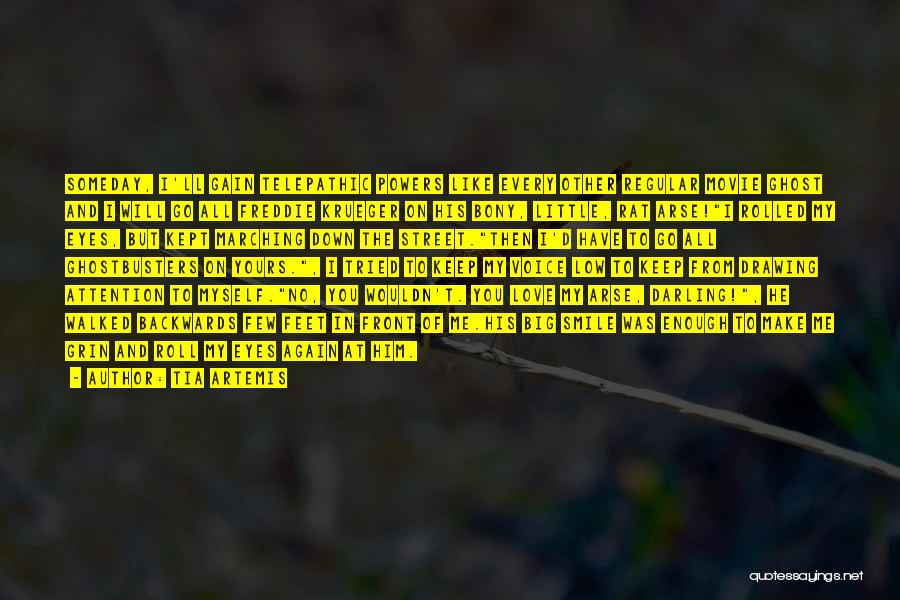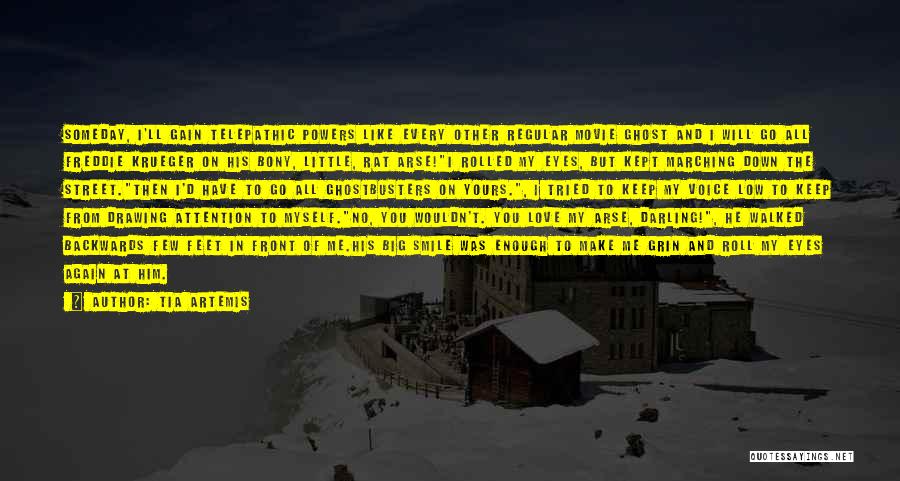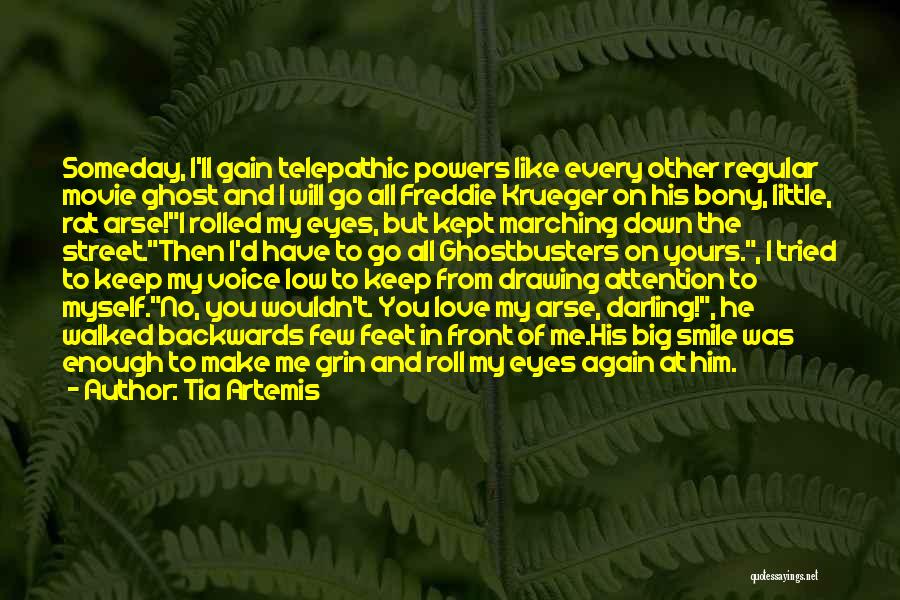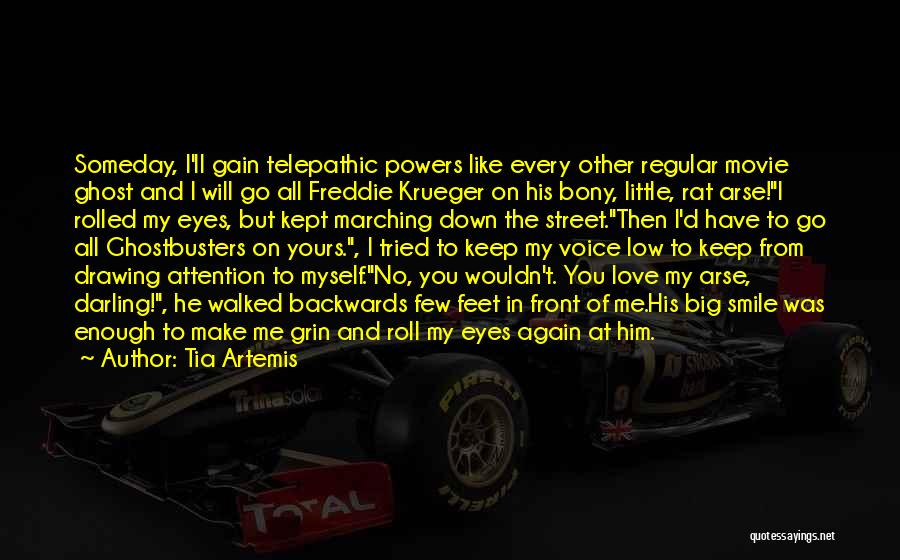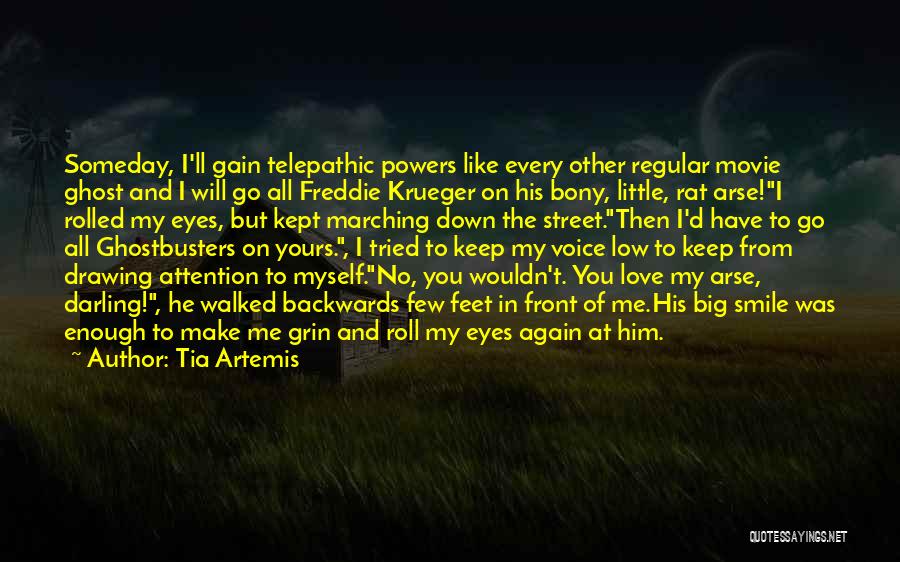 Related Authors
Related Topics