Victoria Kahler Quotes
Some Hugs Were Awkward. One Person's Arm Headed Over The Other's Shoulder Just As That Person Was Mirroring The Action. So It Would Almost Look Like A Defensive Karate Move In Slow Motion.
Sometimes, A Guy Liked To Hug Around The Waist And If The Girl Was Shorter, He'd Straighten A Little And She'd End Up On Tip Toe. This Had Always Made Her Feel Like A Melon Being Weighed For Juiciness. From The Wrong Man, From Any Man Really, It Was A Creepy Hug.
Other Hugs Were Comfortable, A Perfect Synchronization Of Arms Crisscrossing Around One Another's Backs, A Full, Warm, Brief Embrace That Said "I Care About You" But Didn't Cross Any Weird Lines.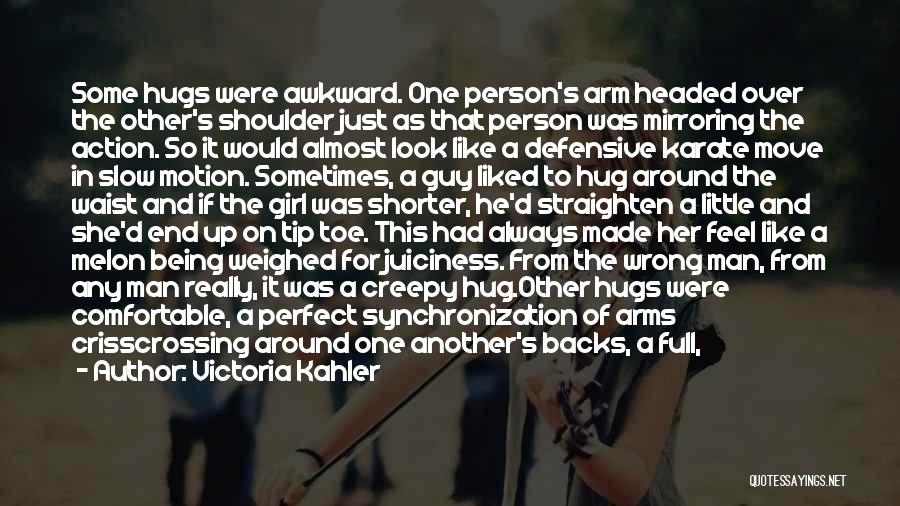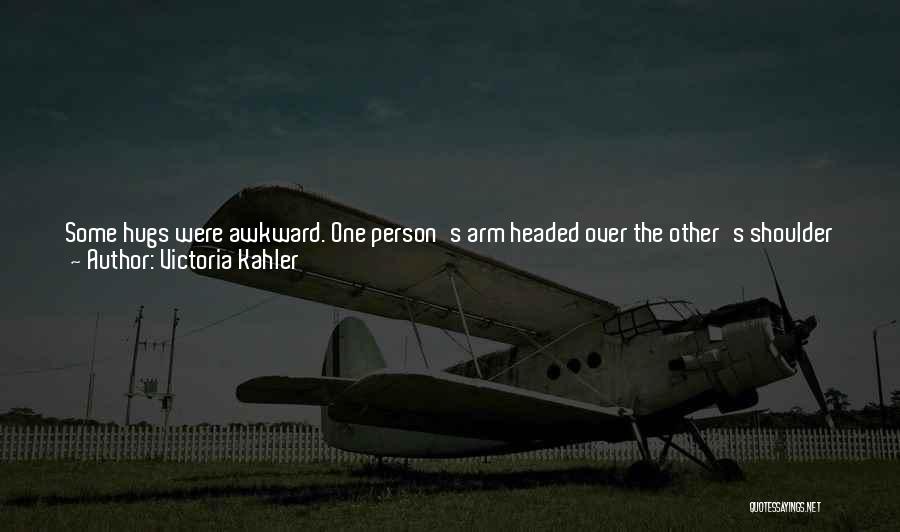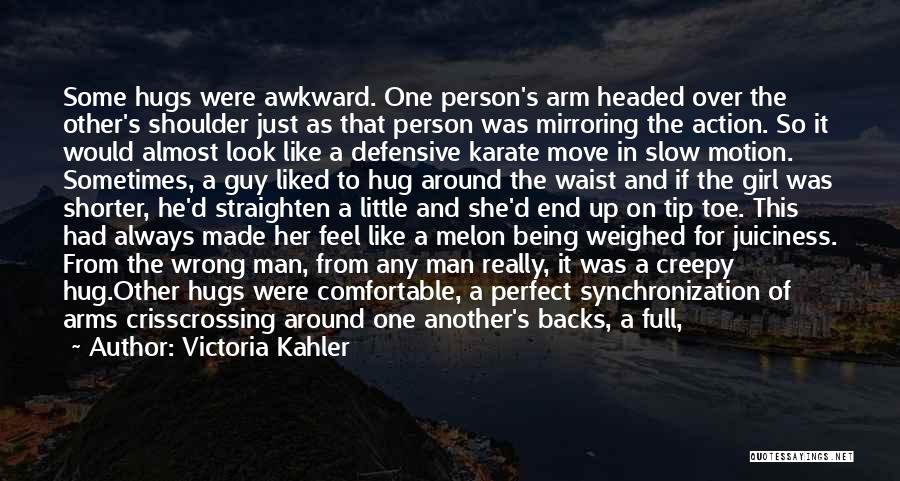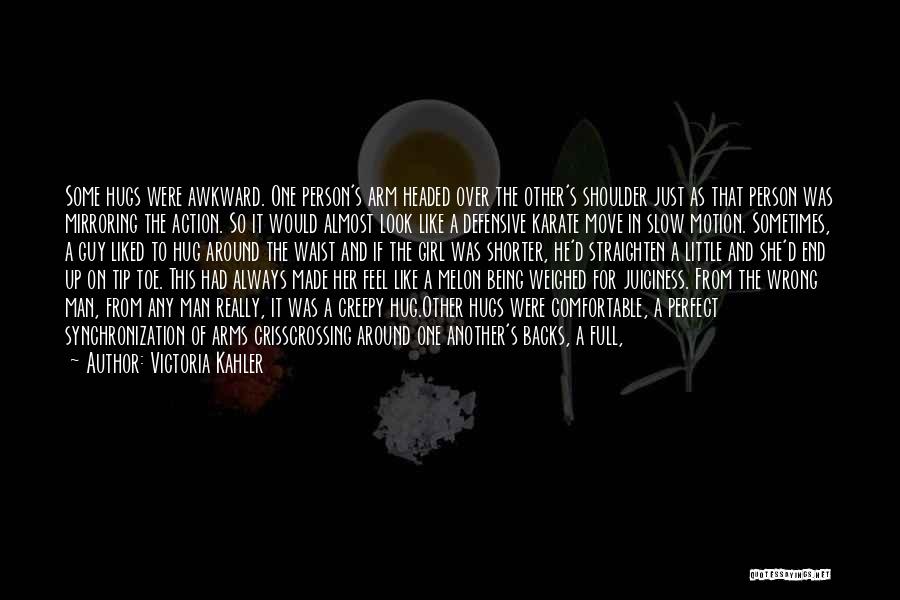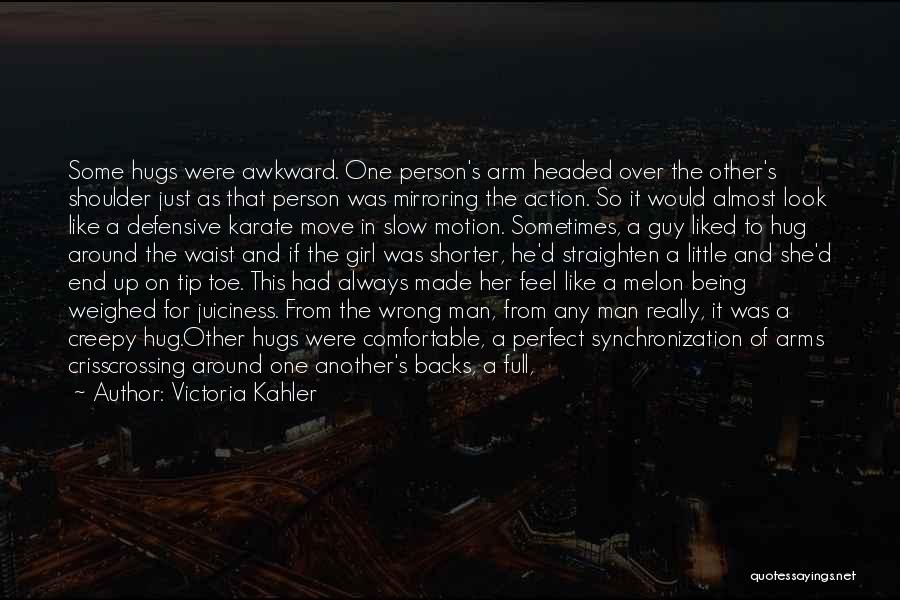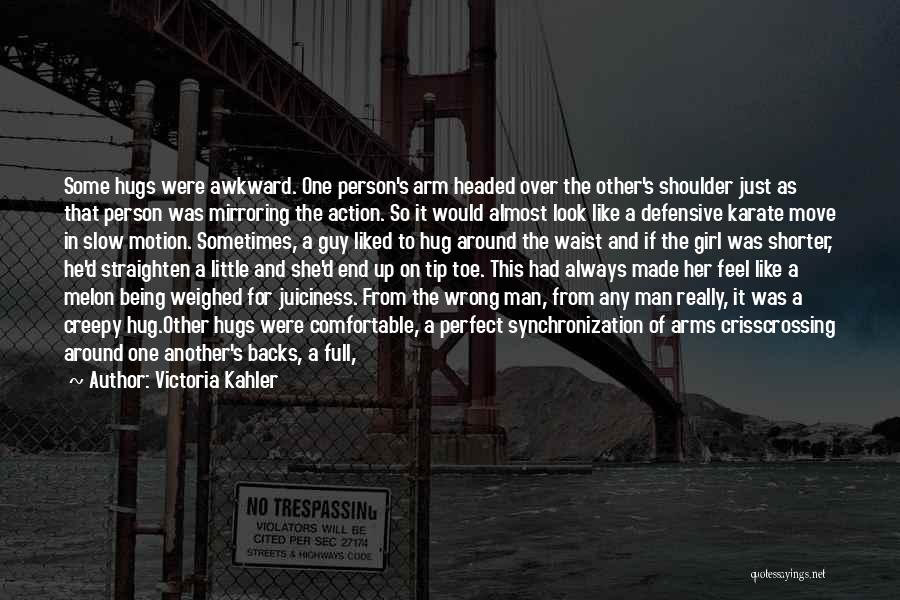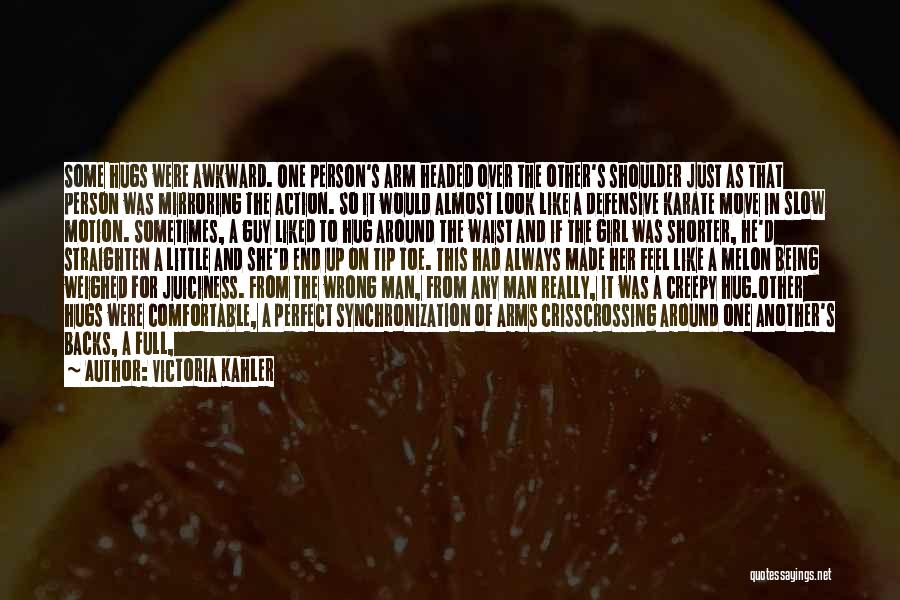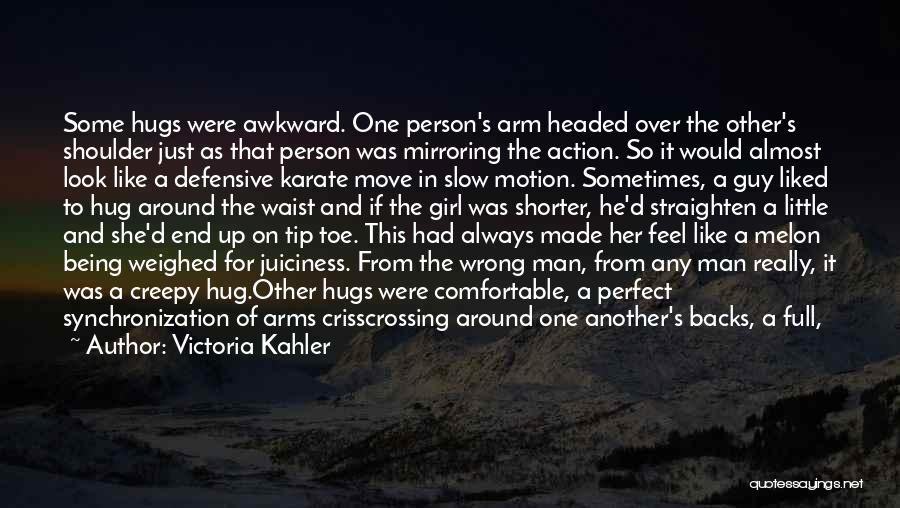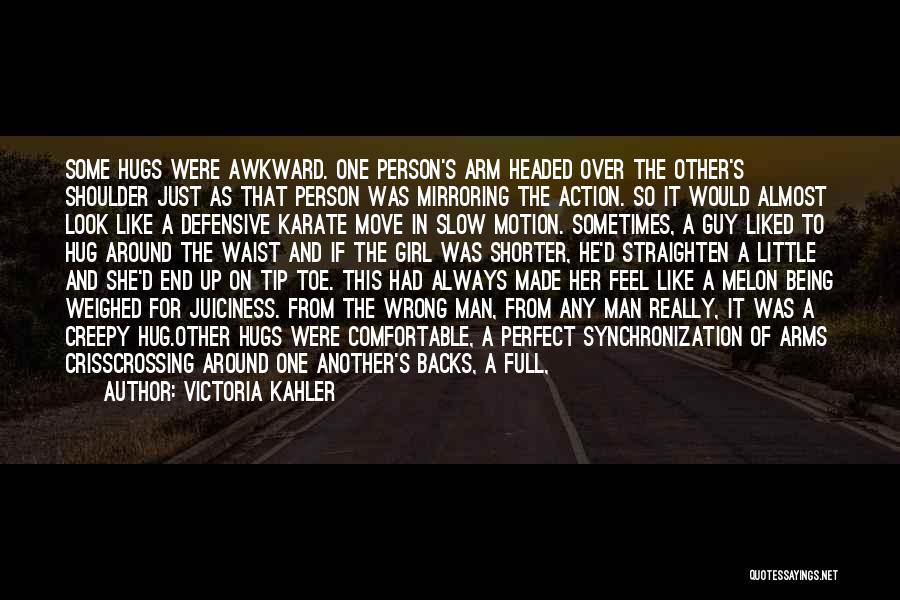 Related Authors
Related Topics