Jennifer E. Smith Quotes
So What? You Act All Mysterious To Seem More Interesting?"

"What's That Supposed To Mean?"

"You're Always Wandering Off Or Running Away," He Said. "But You're A Lot More
interesting When You're Just Being Yourself You Know. When You're Actually Here."

"I Have No Idea What You're Talking About," Emma Said Coldly. "Where Else Would I Be?"

"You Know What I Mean," He Said, A Rough Edge To His Voice. "It's Like You're So Busy Trying Not To Act Like Your Family That You've Never Even Stopped To Consider That It Might Not Be Such A Bad Thing."

"Well What About You?" She Shot Back, Aware Of The Bitterness In Her Words.
"You Complain About Your Dad Not Wanting You Around, And Then You Complain When He Wants You To Stay Home For School. You Can't Have It Both Wars."

"Well Neither Can You," He Said. " You Can't Keep Everyone At Arms Length And Then Expect Them To Be There For You When You Need Them.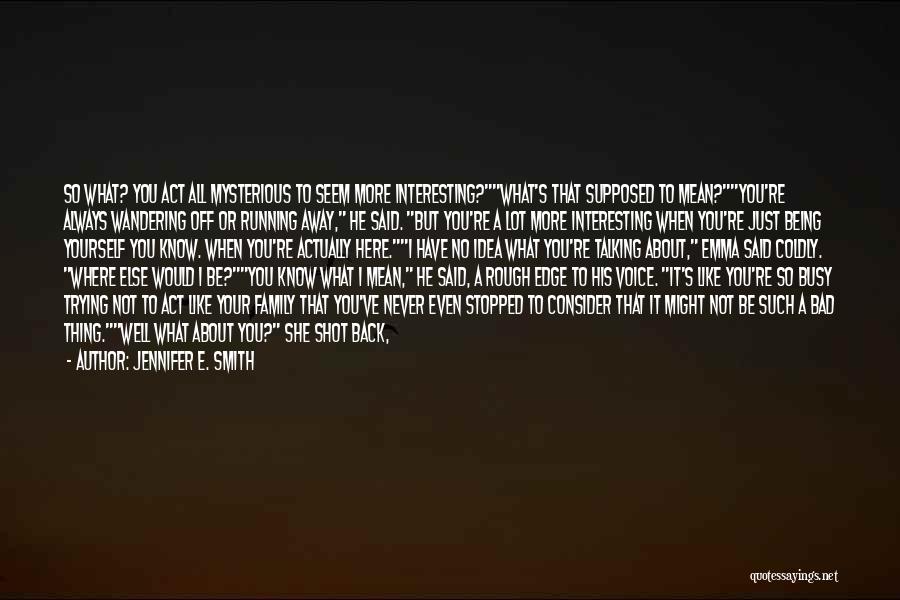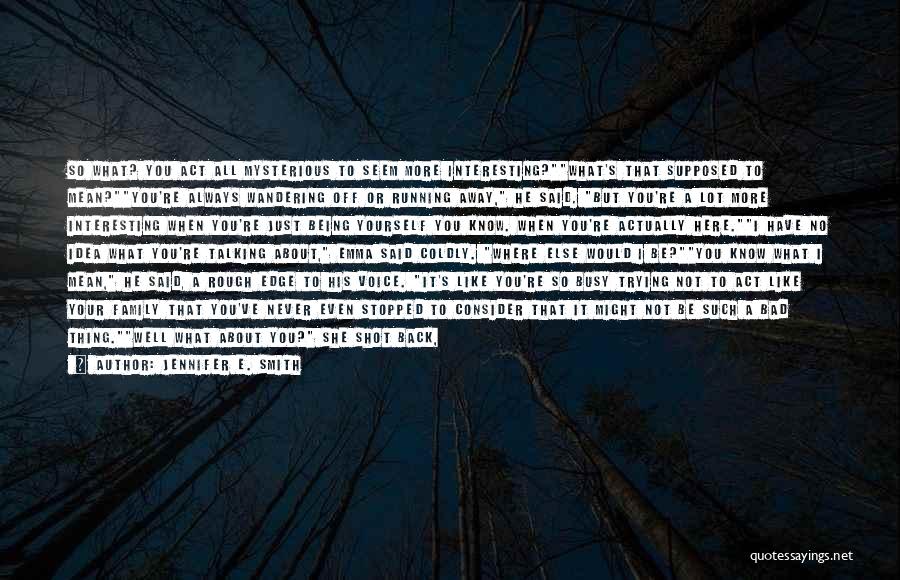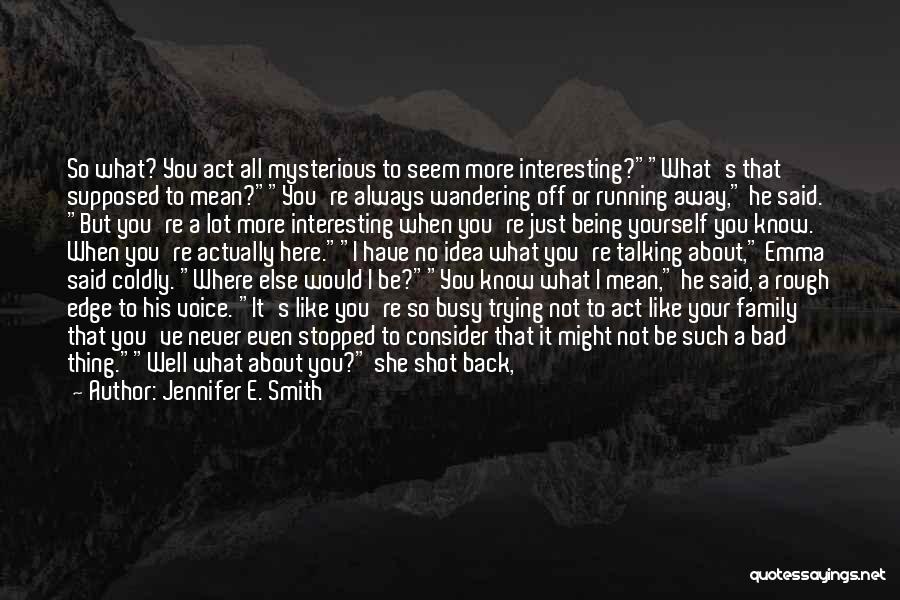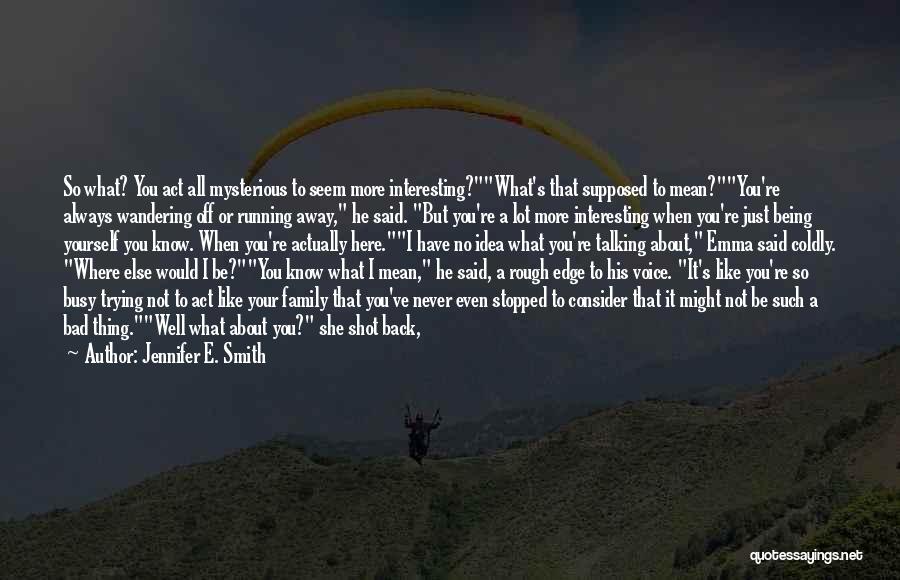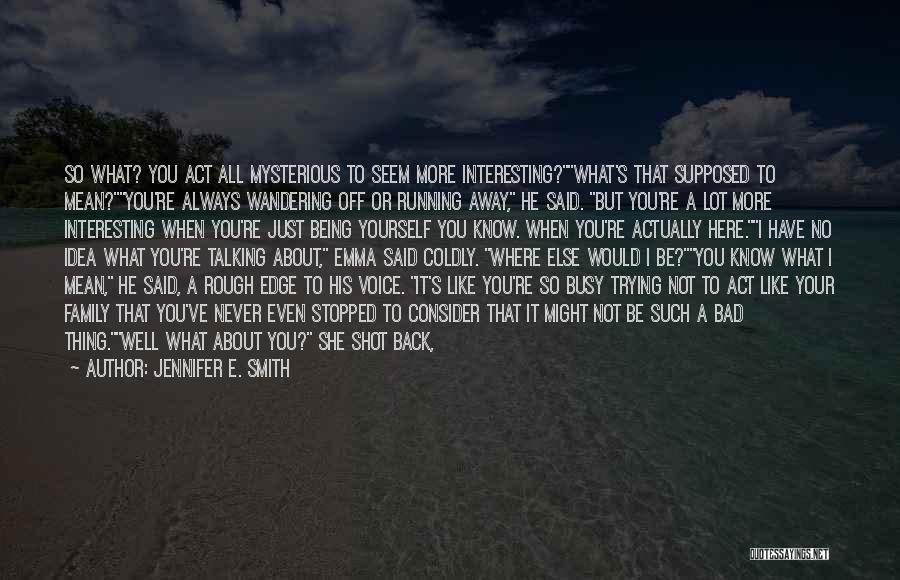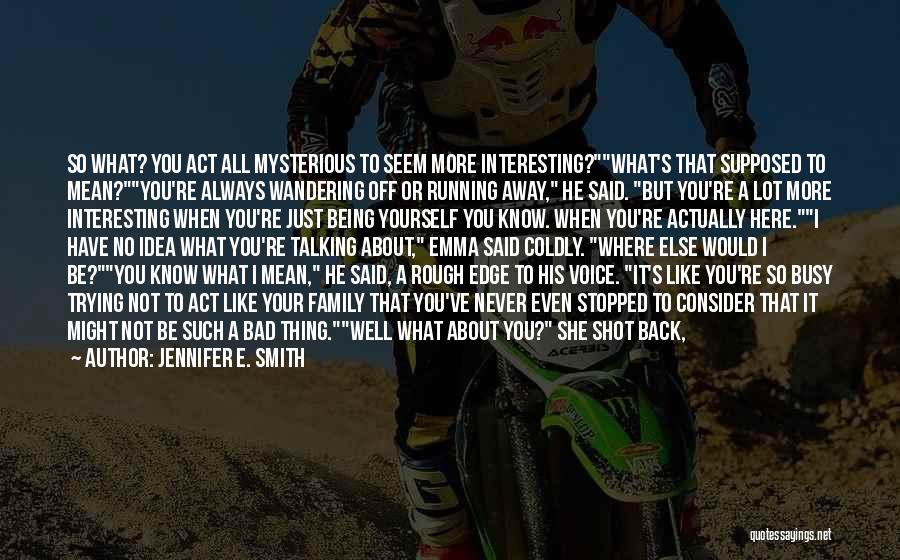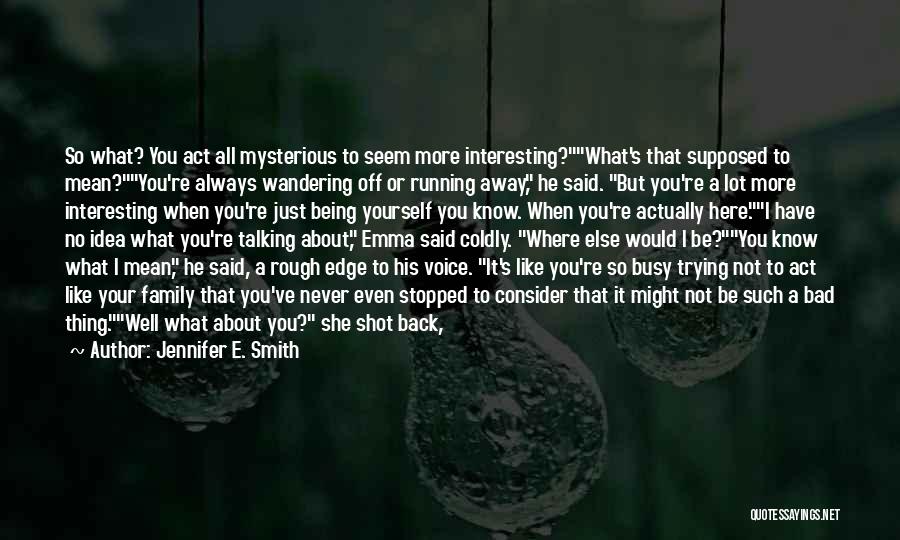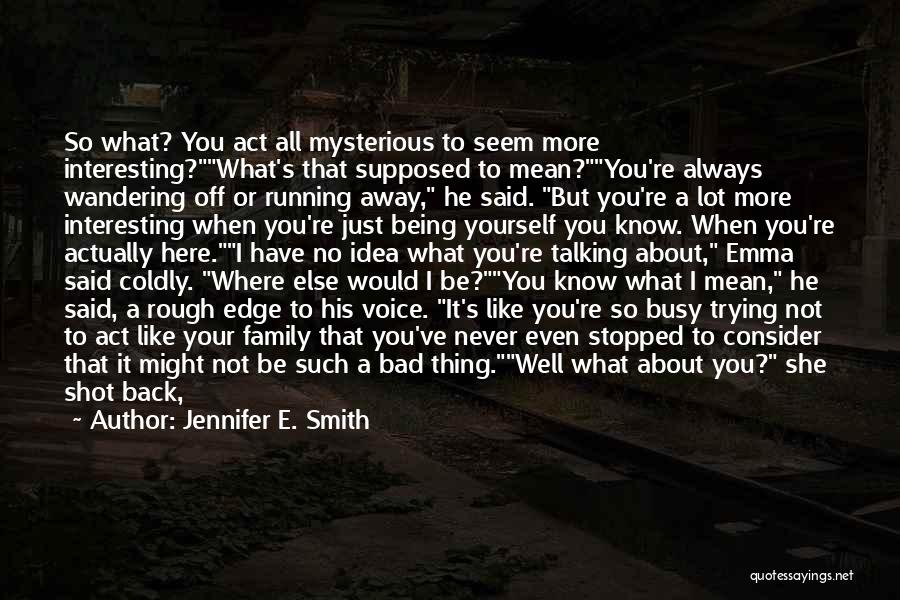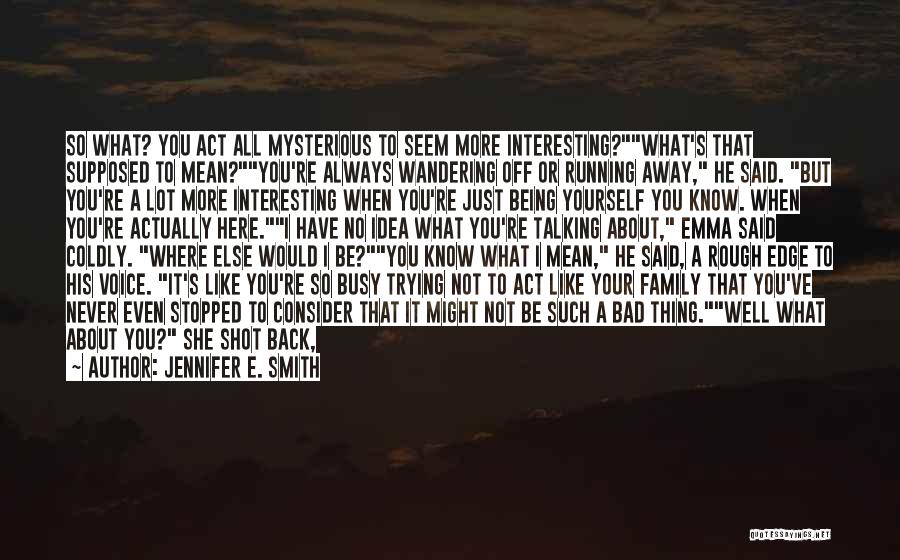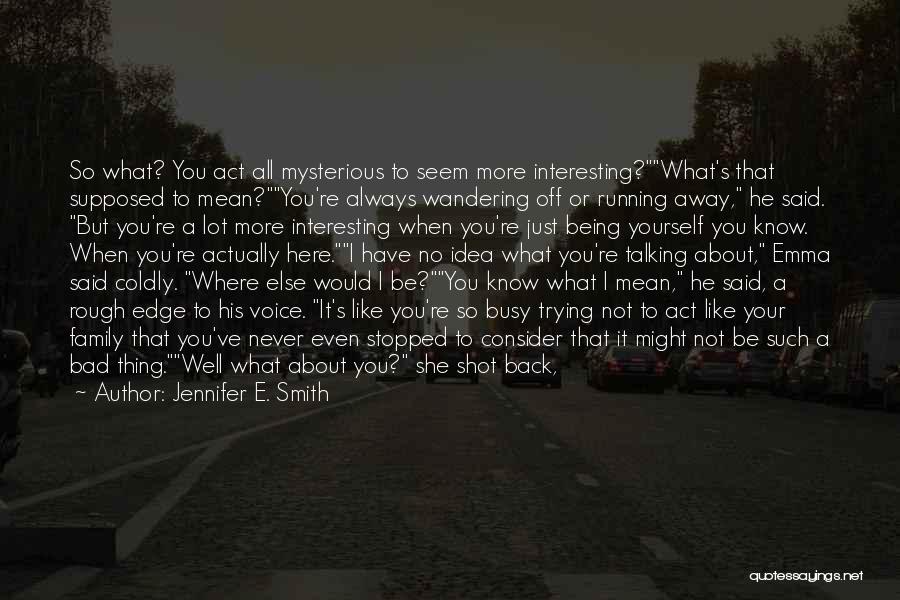 Related Authors
Related Topics