Shannon Mullen Quotes
Sleeping Is Much Safer Than The Nightmare I'm Living.
When I Sleep I Feel Nothing And I Do Nothing And I See Nothing And Nothing Matters And No One Cares. There's No One To Hurt Or Disappoint Or Notice When I'm Low And I Don't Need To Face Anyone Not Anyone In The World Or Not Even Myself.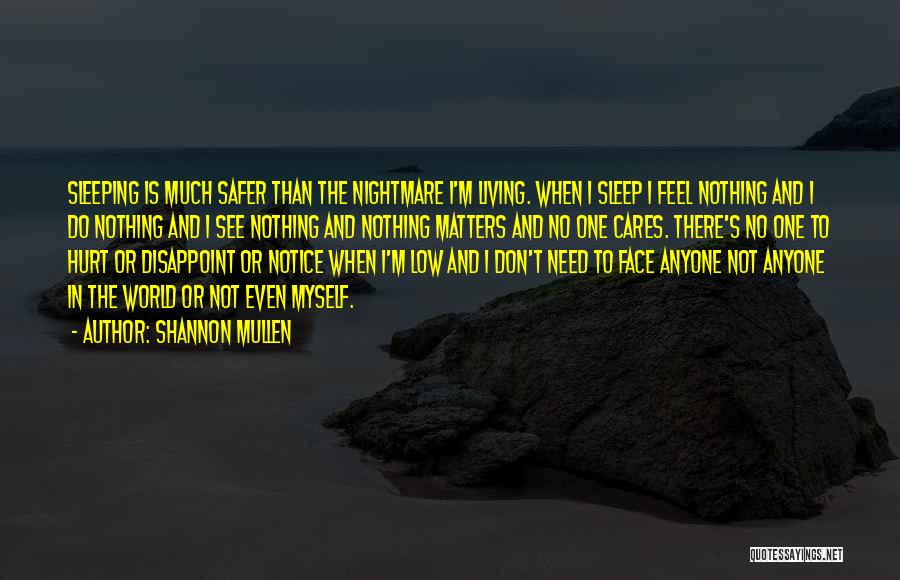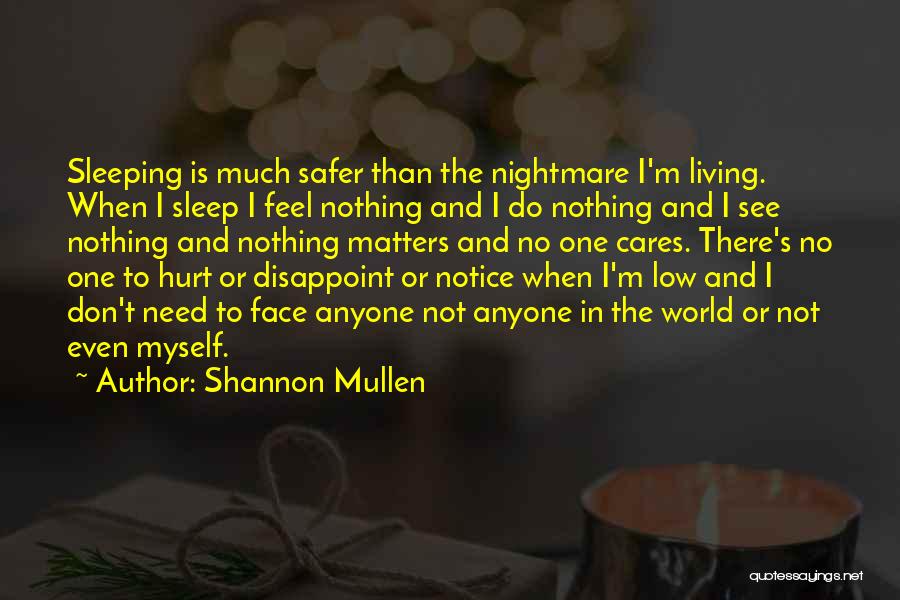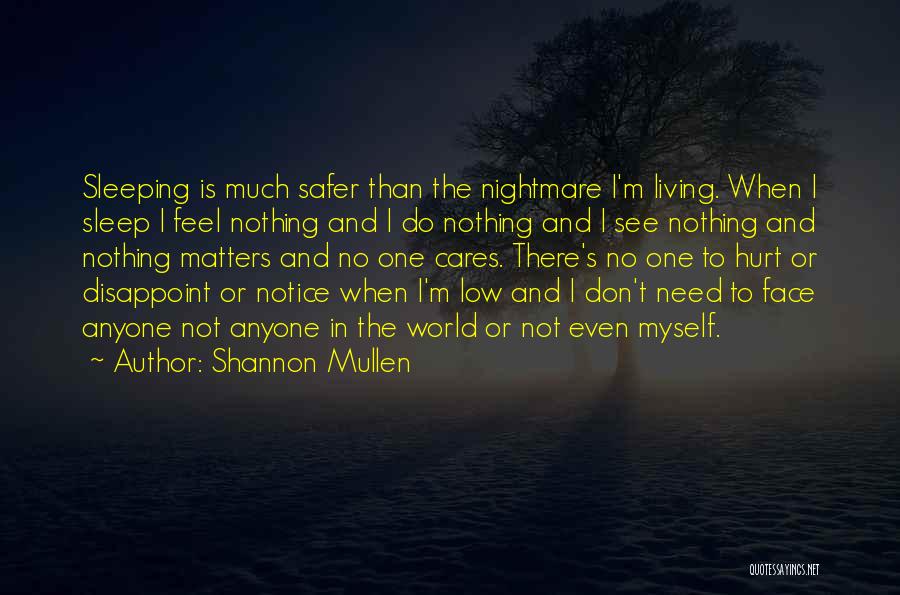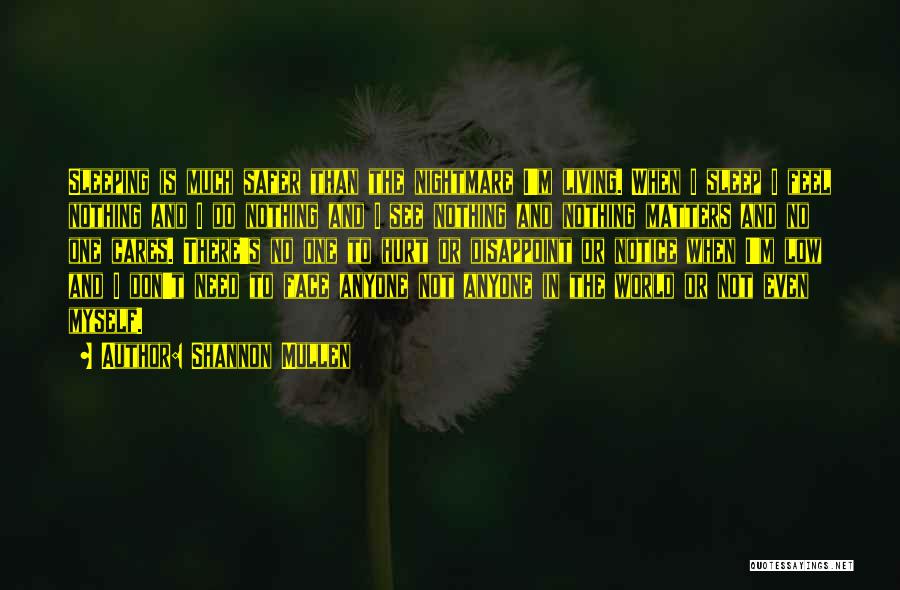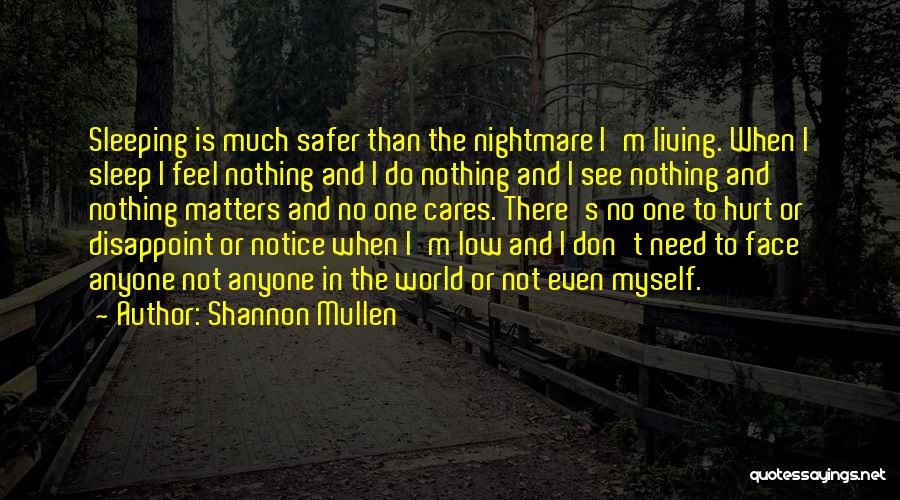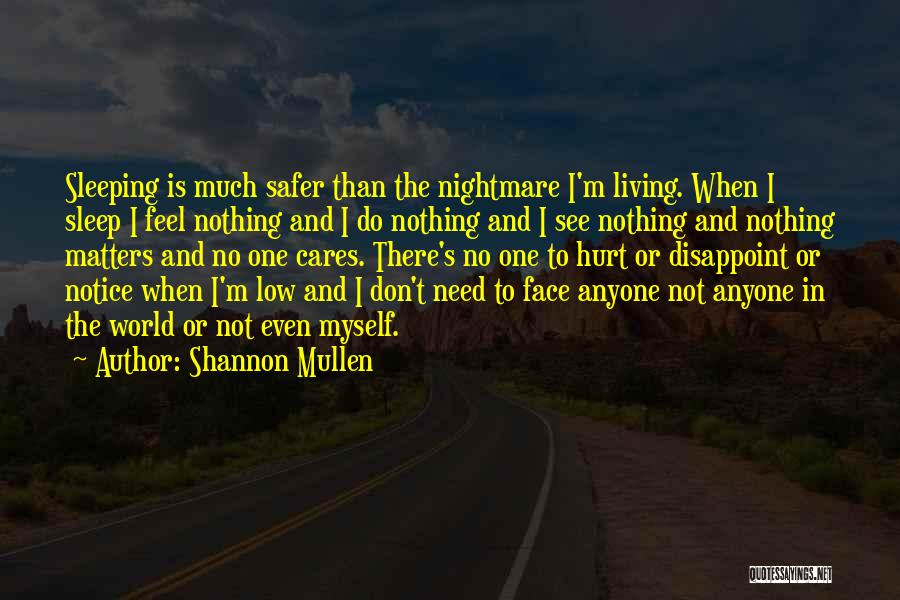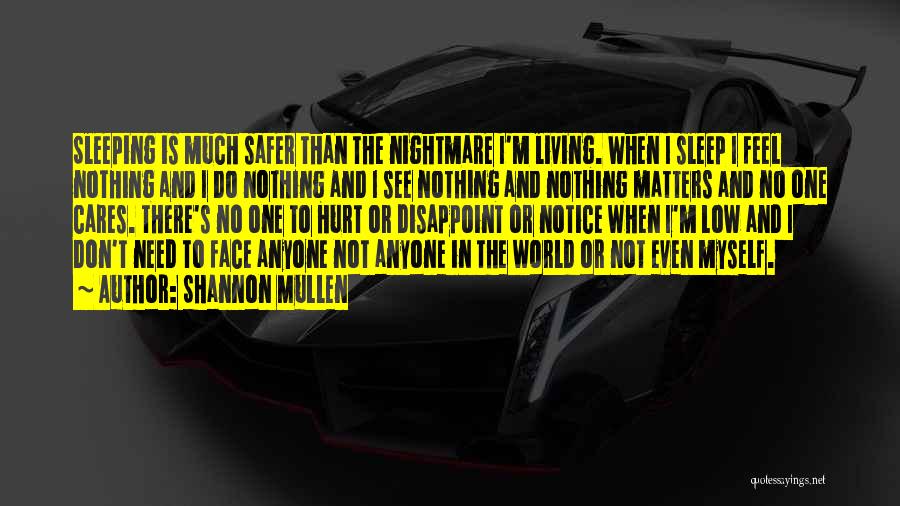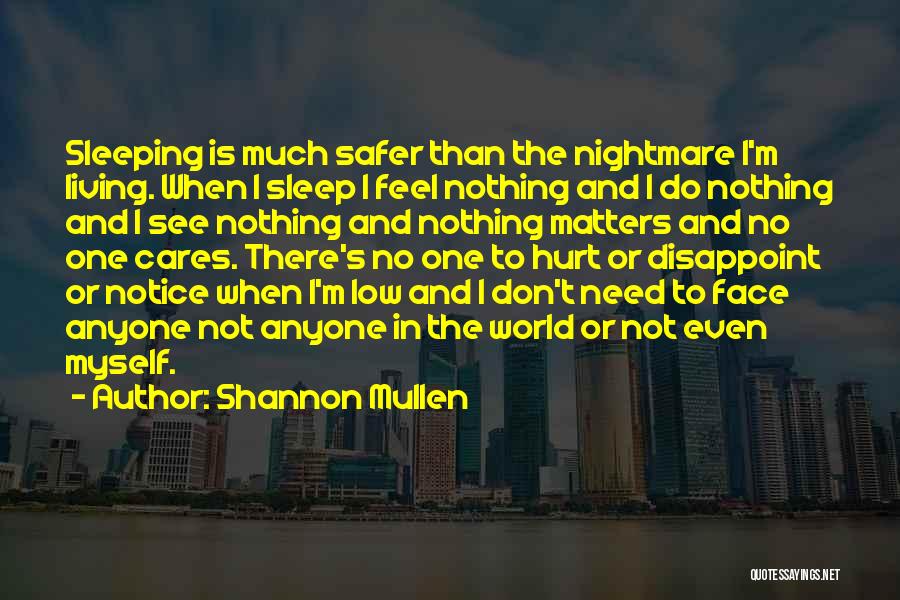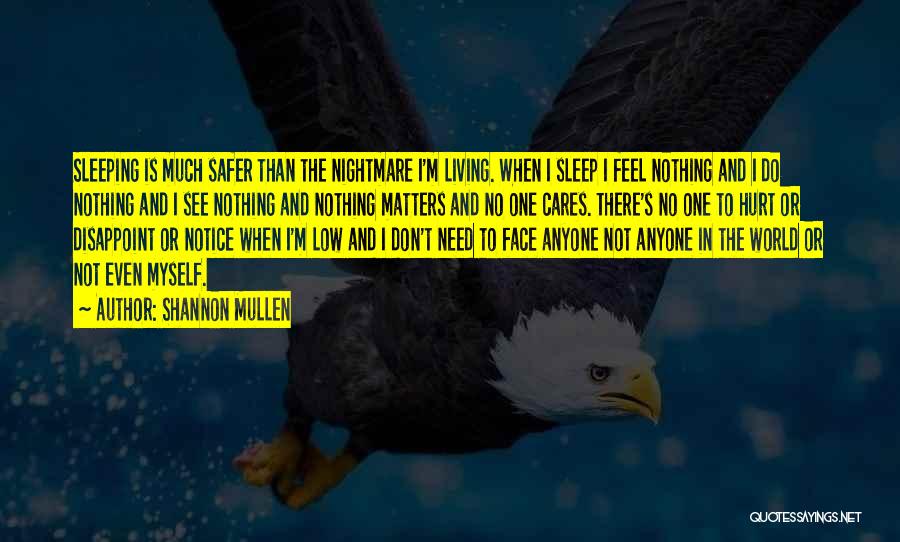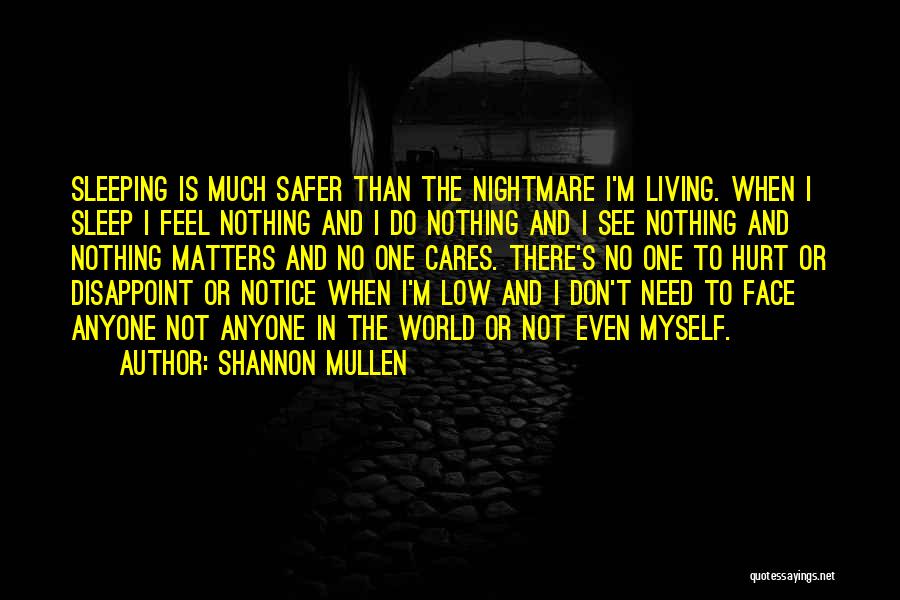 Related Authors
Related Topics