Markus Zusak Quotes
Sitting On The Ground, She Looked Up At Her Best Friend. "Danke," She Said. "Thank You."
Rudy Bowed. "My Pleasure." He Tried For A Little More. "No Point Asking If I Get A Kiss For That, I Guess?"
"For Bringing My Shoes, Which You Left Behind?"
"Fair Enough." He Held Up His Hands And Continued Speaking As They Walked On, And Liesel Made A Concerted Effort To Ignore Him. She Only Heard The Last Part. "Probably Wouldn't Want To Kiss You Anyway
Not If Your Breath's Anything Like Your Shoes."
"You Disgust Me," She Informed Him, And She Hoped He Couldn't See The Escaped Beginnings Of A Smile That Had Fallen From Her Mouth.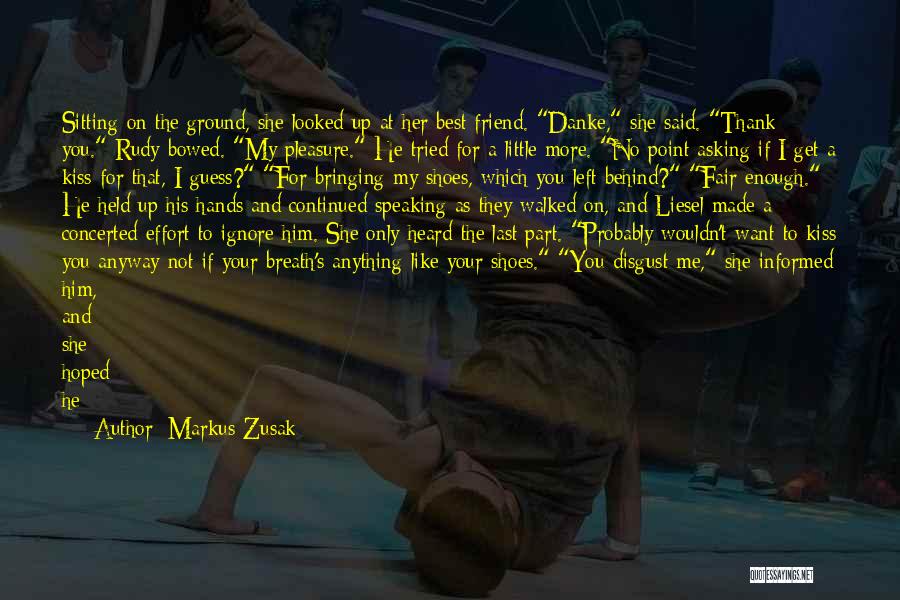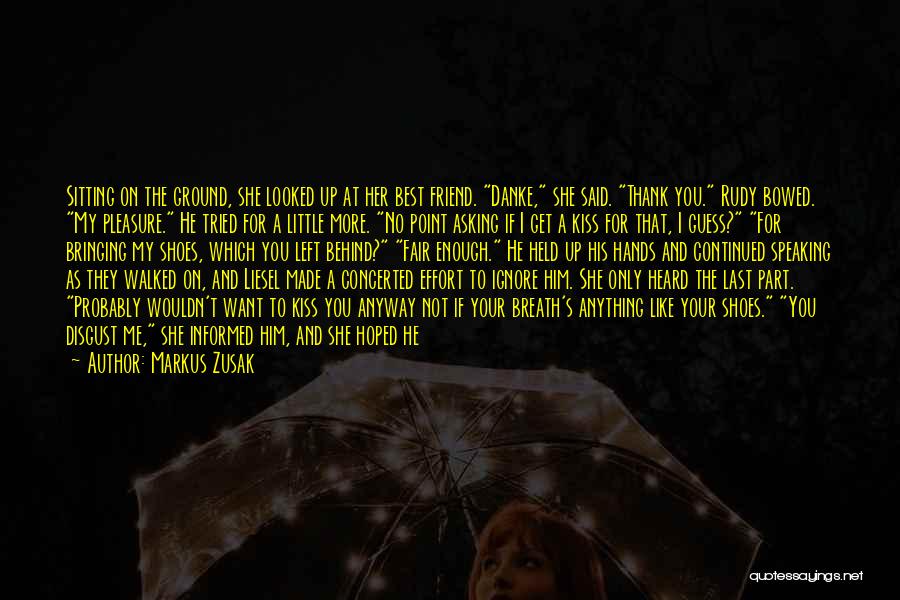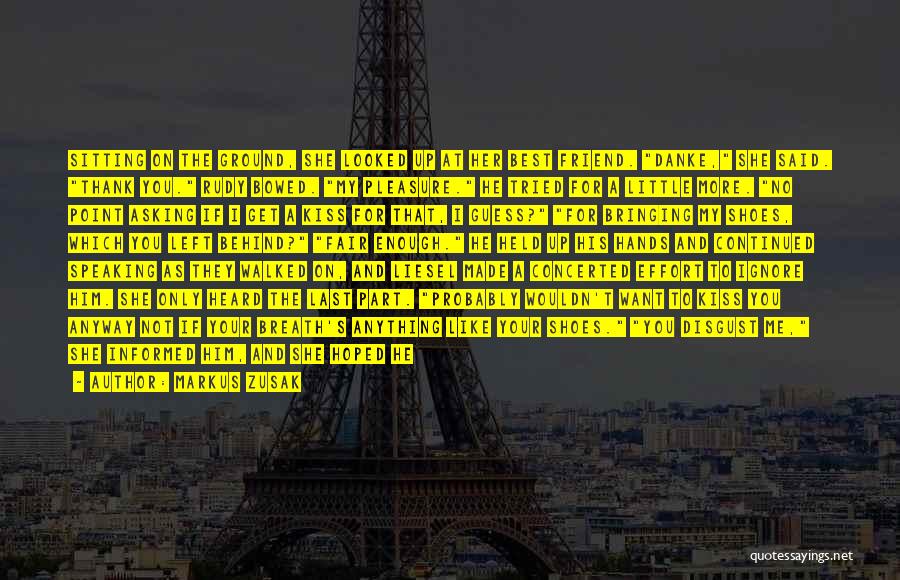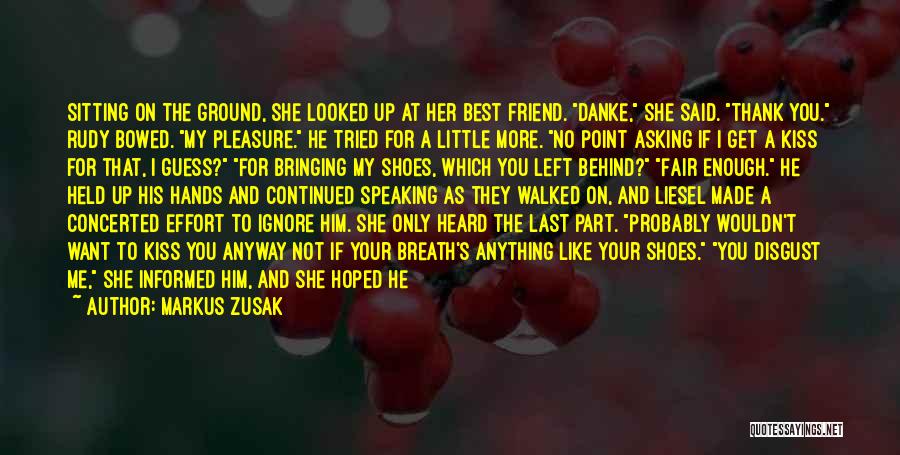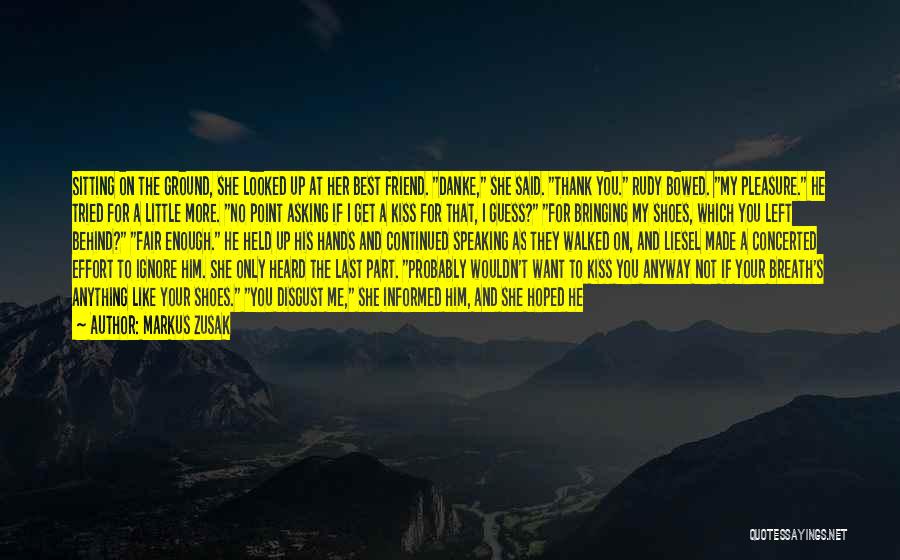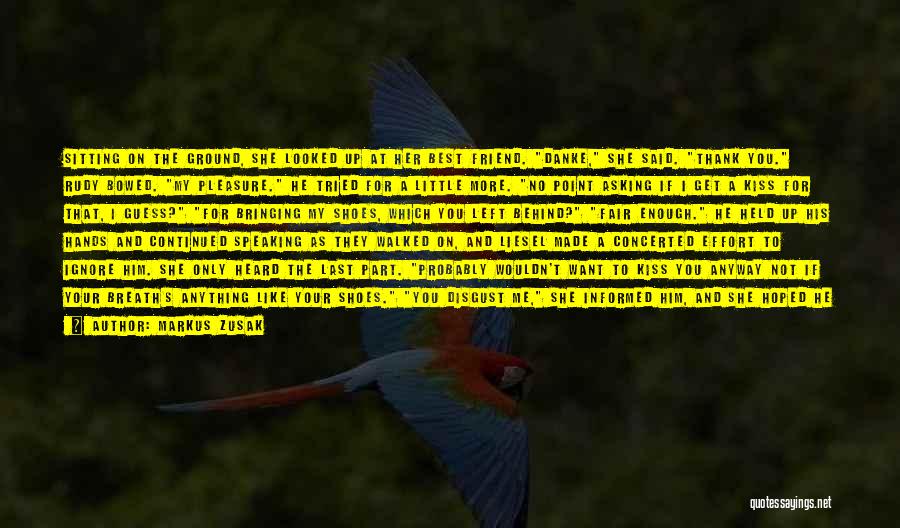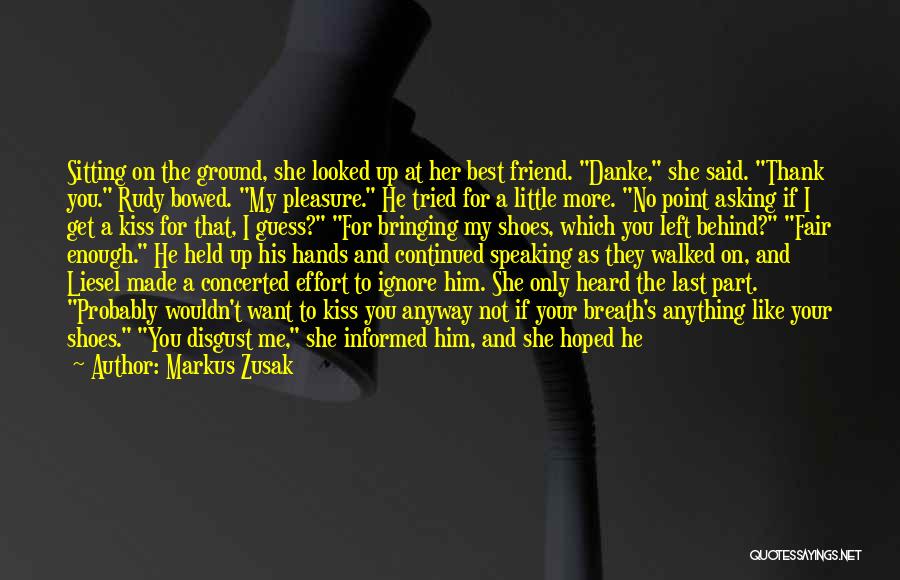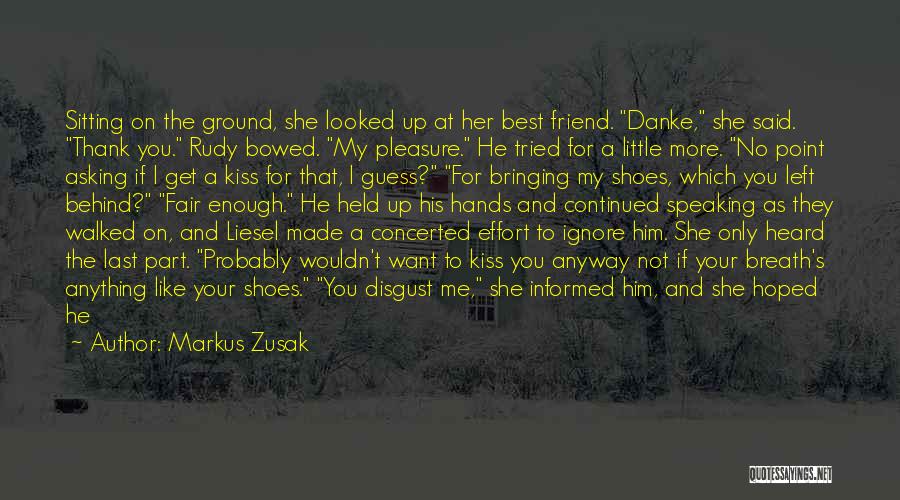 Related Authors
Related Topics