Amie Kaufman Quotes
She Smiles, Lightning Quick, Then Squeezes My Hand Harder, Holding On Like She's Afraid Someone Will Come And Pull Us Apart.
"You'll Face It All With Me?" The World Narrows, The Sounds Of The Oncoming Search Party Fading, The Lights Blurring Around Us Until It's Just Her And Me, Our Breath Condensing And Mingling In The Cold Air. She's Stolen My Voice, This Girl In My Arms, And For A Moment I Can't Answer. I Have To Gather My Wits, Try To Remember How To Breathe.
"Always." Her Smile Is Like The Sun Coming Out.
"Then You Ought To Kiss Me While You Can, Major Merendsen. It May Be A While Before Your Next Opportunity.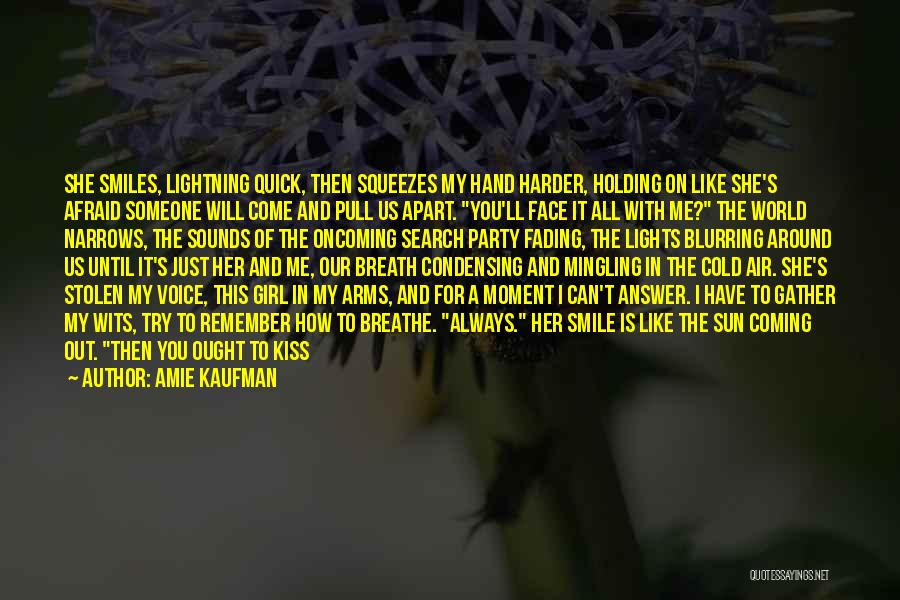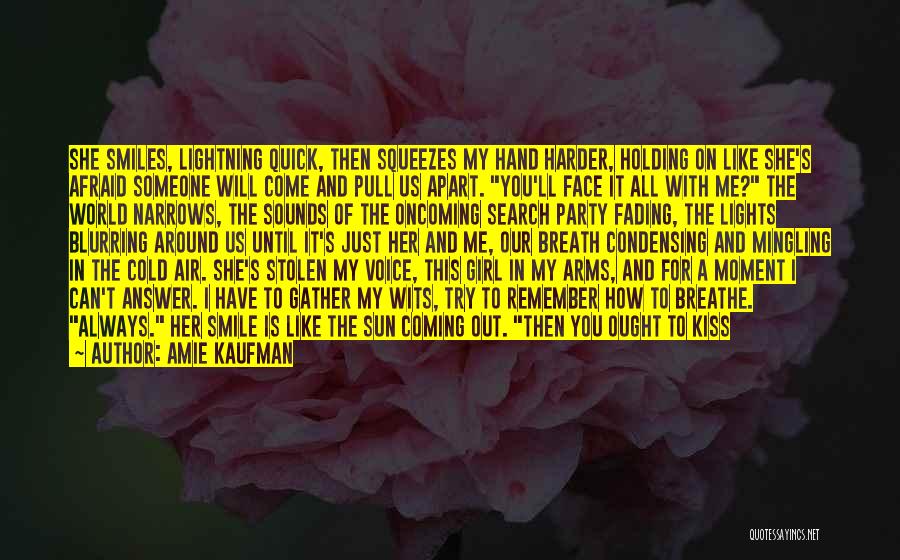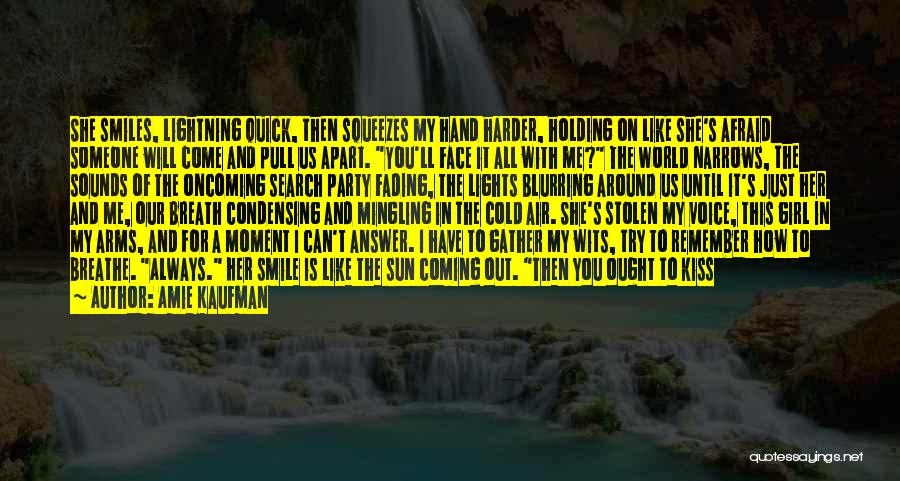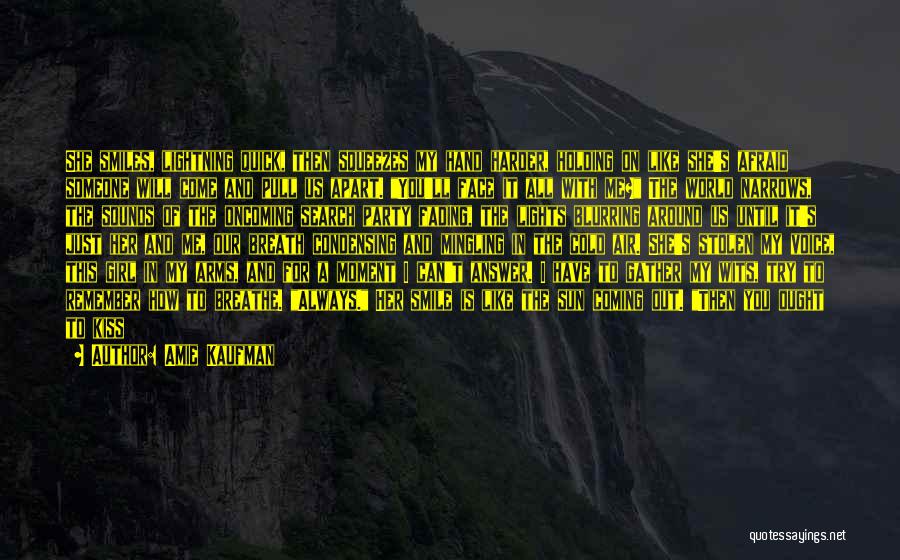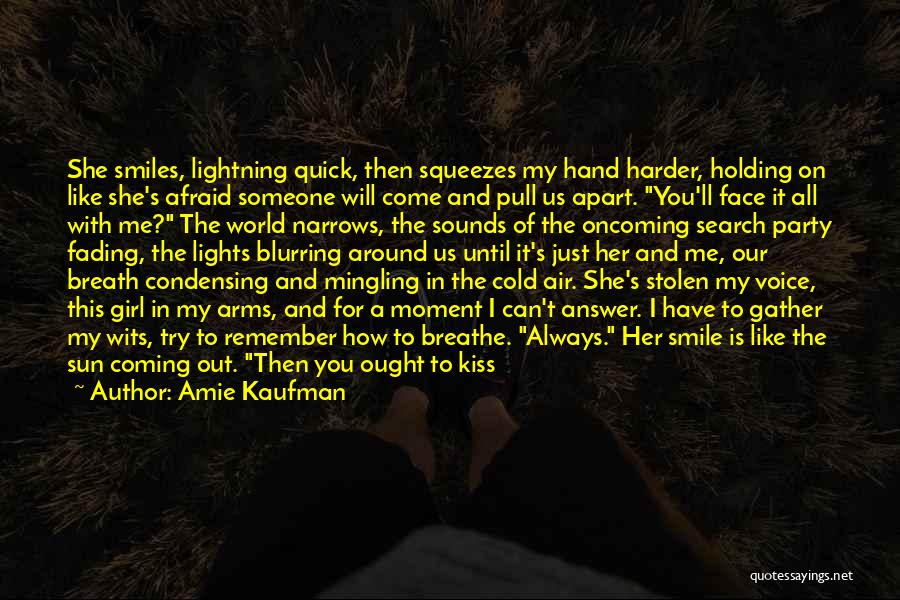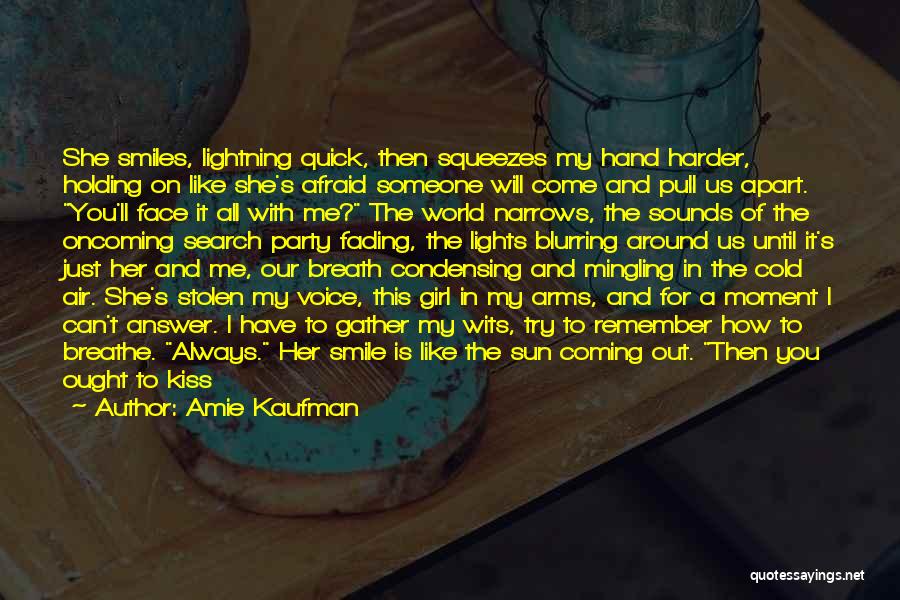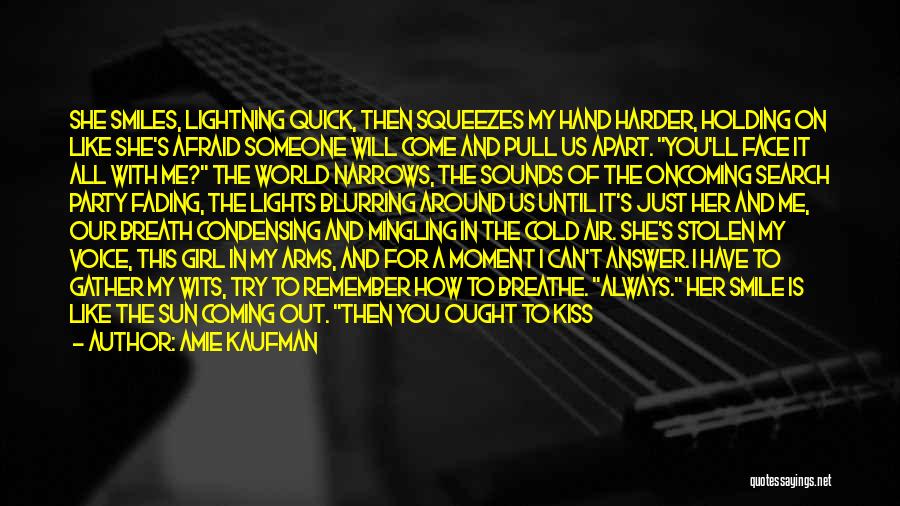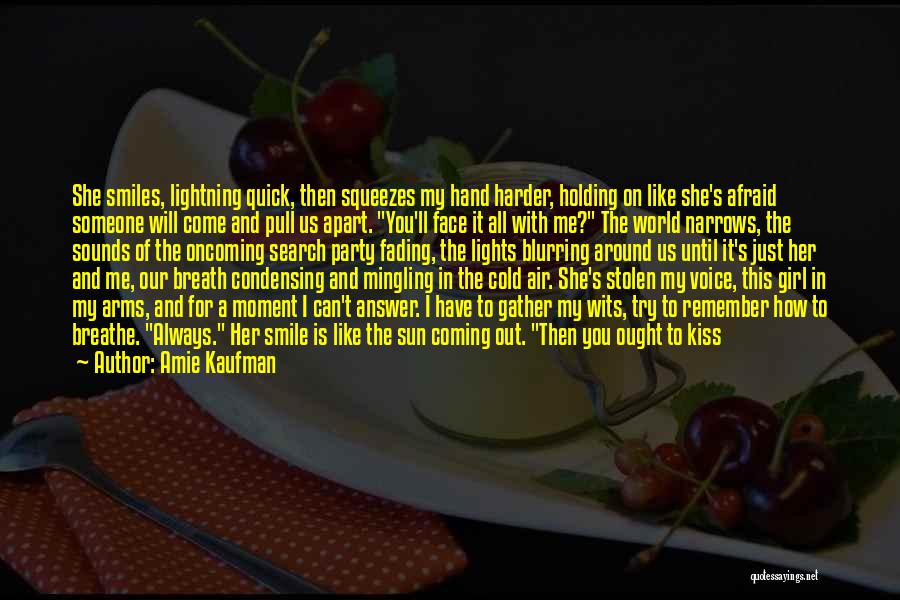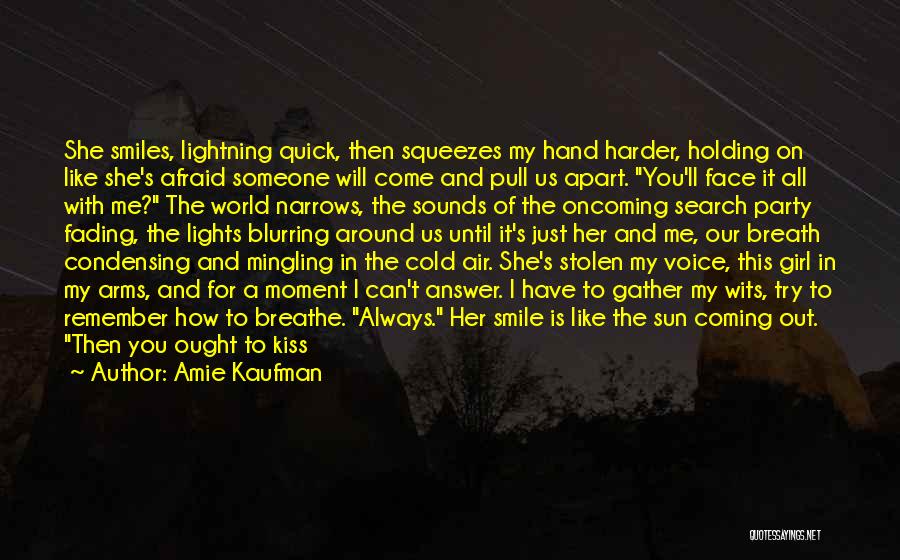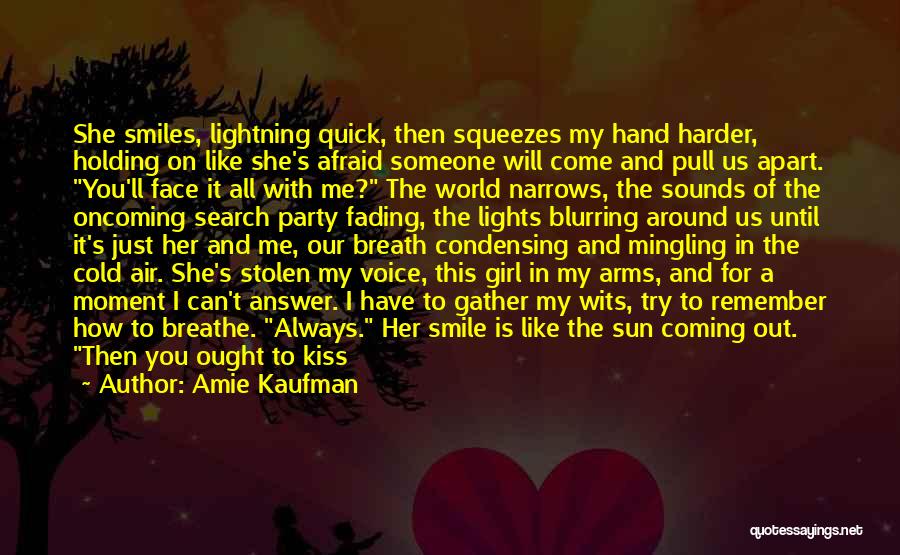 Related Authors
Related Topics