Helen Oyeyemi Quotes
She Isn't A Storm Or A Leader Or A King Or A War Or Anyone Whose Life And Death Makes Noise. The Problem Is Words. There Is Skin, Yes. And Then, Inside That, There Is Your Language, The Casual, Inherited Magic Spells Taht Make Your Skin Real. It's Too Late Now
even If We Could Say "Shut Up" Or "Where's My Dinner?" In The First Language, The Real Language, The Words Weren't Born In Us. And Unless Your Skin And Your Language Touch Each Other Without Interruption, There Is No Word Strong Enough To Make You Understand That It Matters That You Live. The Things That Really "stay" Are An Orisha, A Kind Night, A Pretended Boy, A Garden Song That Made No Sense. Those Come Closer To Being Enough.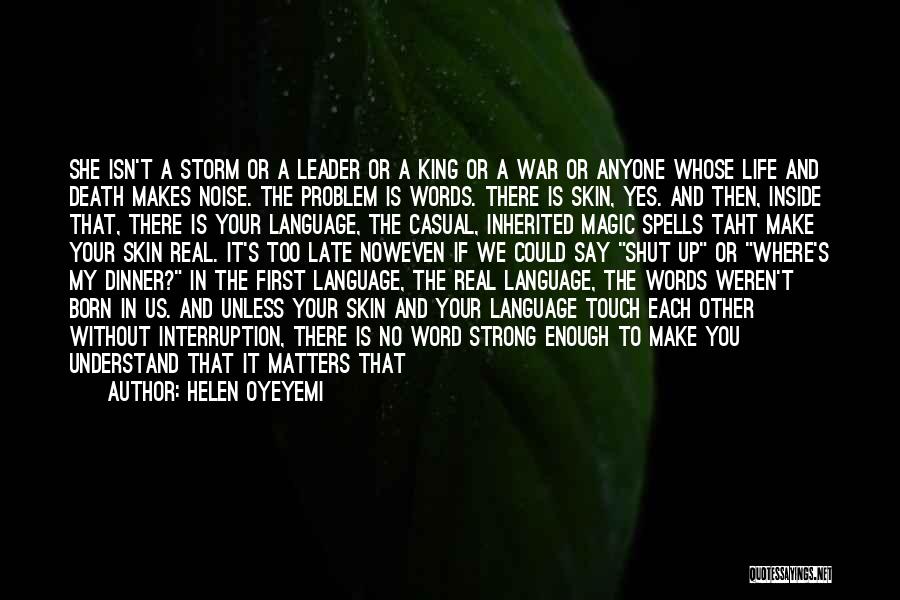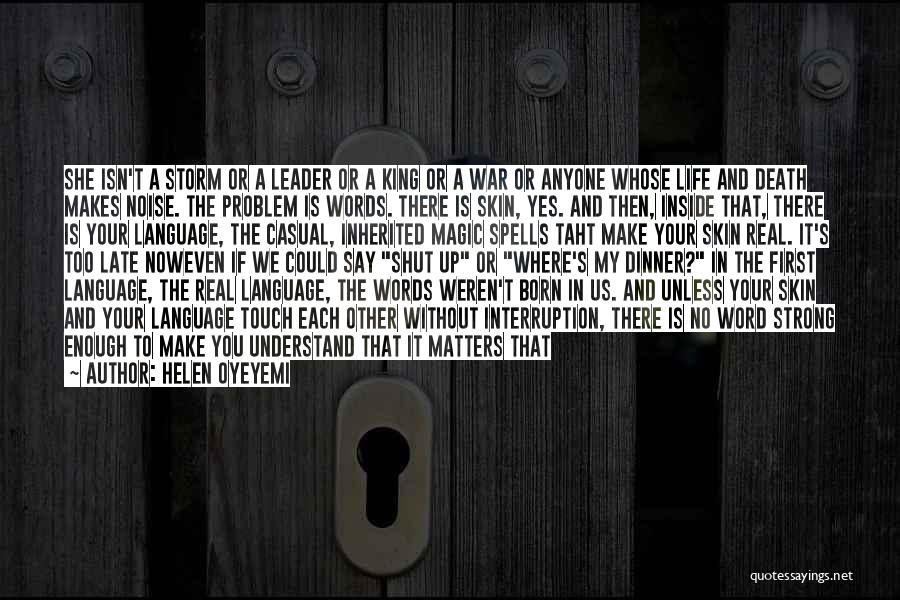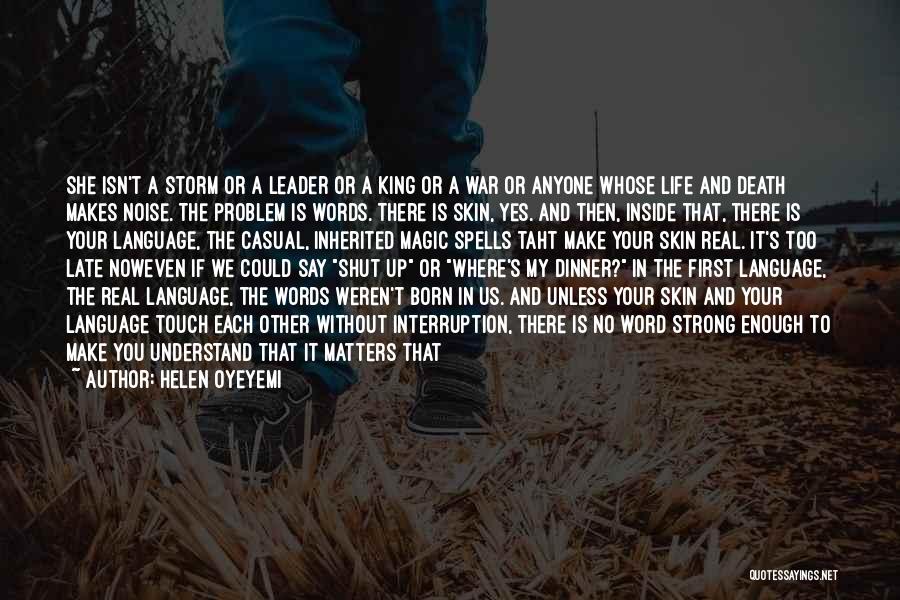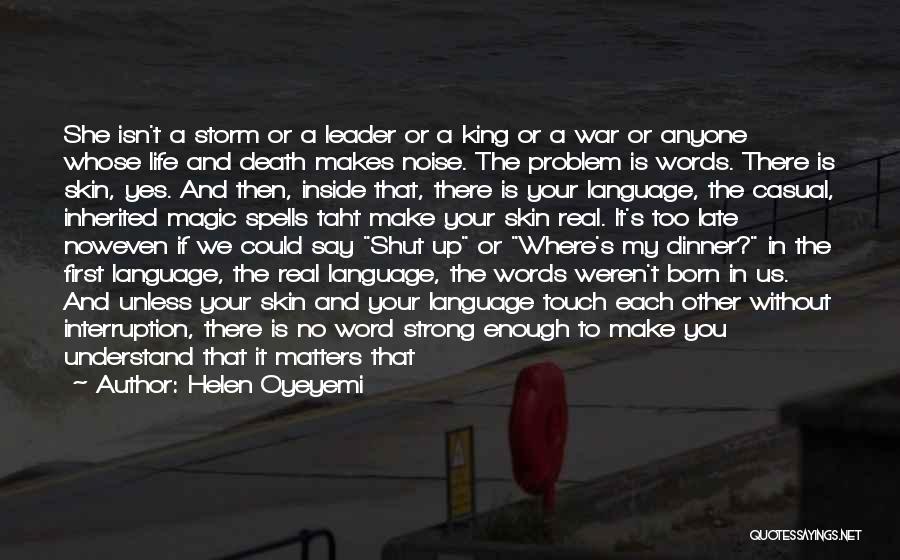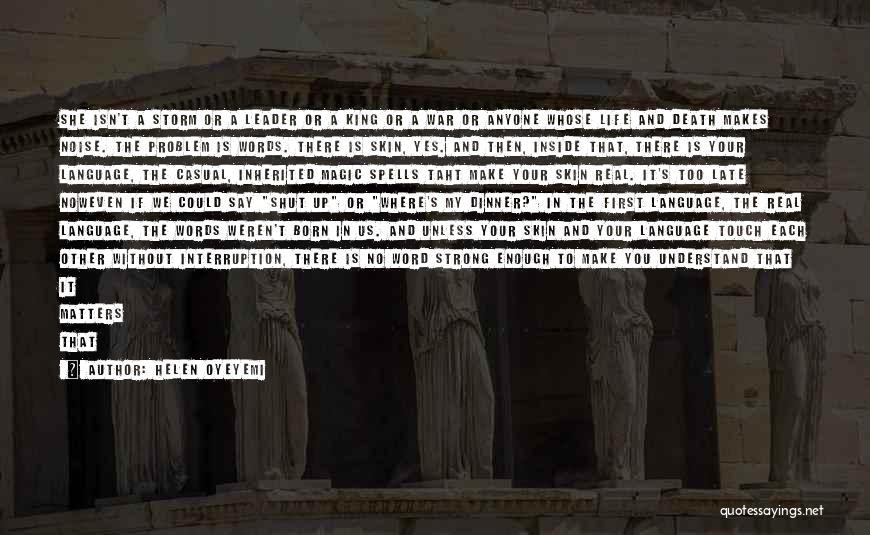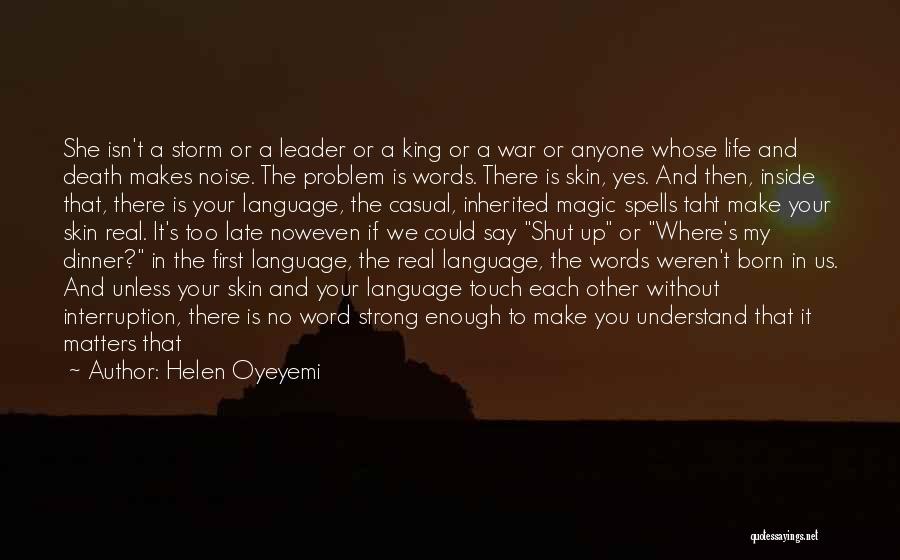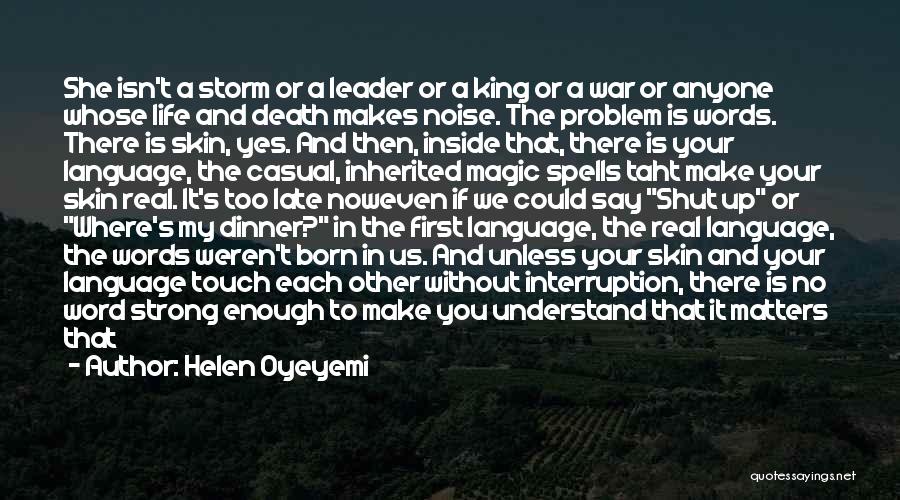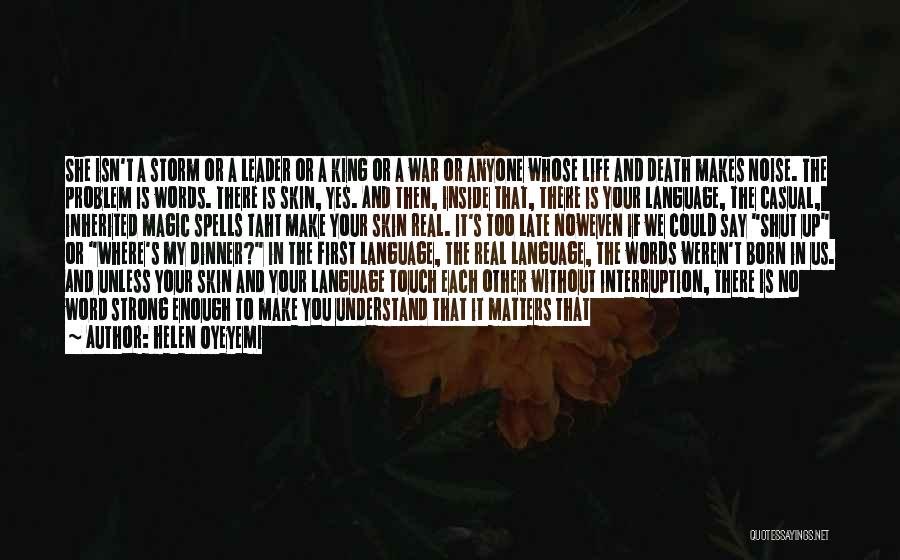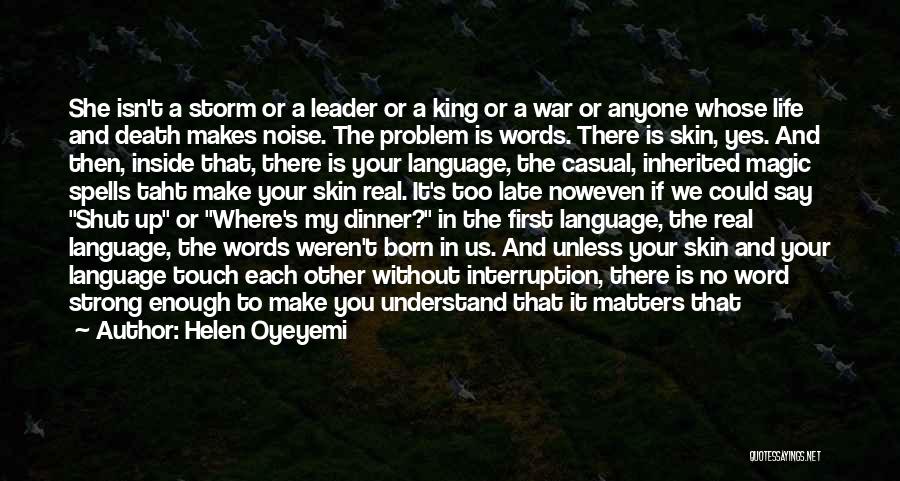 Related Authors
Related Topics