John Fowles Quotes
She Died."
I Had To Prompt Him.
"Soon After?"
"In The Early Hours Of February The Nineteenth, 1916." I Tried To See The Expression On His Face, But It Was Too Dark. "There Was A Typhoid Epidemic. She Was Working In A Hospital."
"Poor Girl."
"All Past. All Under The Sea."
"You Make It Seem Present."
"I Do Not Wish To Make You Sad."
"The Scent Of Lilac."
"Old Man's Sentiment. Forgive Me."
There Was A Silence Between Us. He Was Staring Into The Night. The Bat Flitted So Low That I Saw Its Silhouette For A Brief Moment Against The Milky Way.
"Is This Why You Never Married?"
"The Dead Live."
The Blackness Of The Trees. I Listened For Footsteps, But None Came. A Suspension.
"How Do They Live?"
And Yet Again He Let The Silence Come, As If The Silence Would Answer My Questions Better Than He Could Himself; But Just When I Had Decided He Would Not Answer, He Spoke.
"By Love.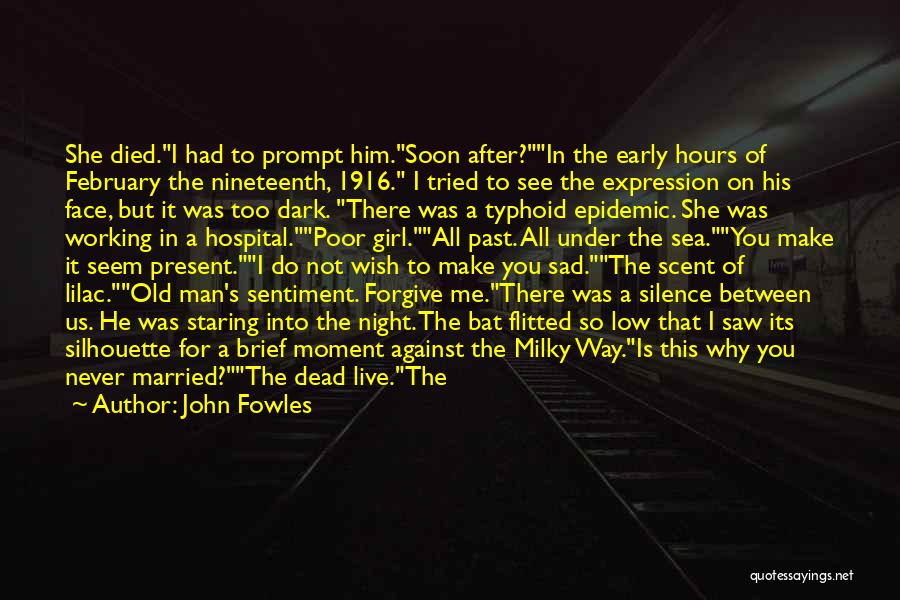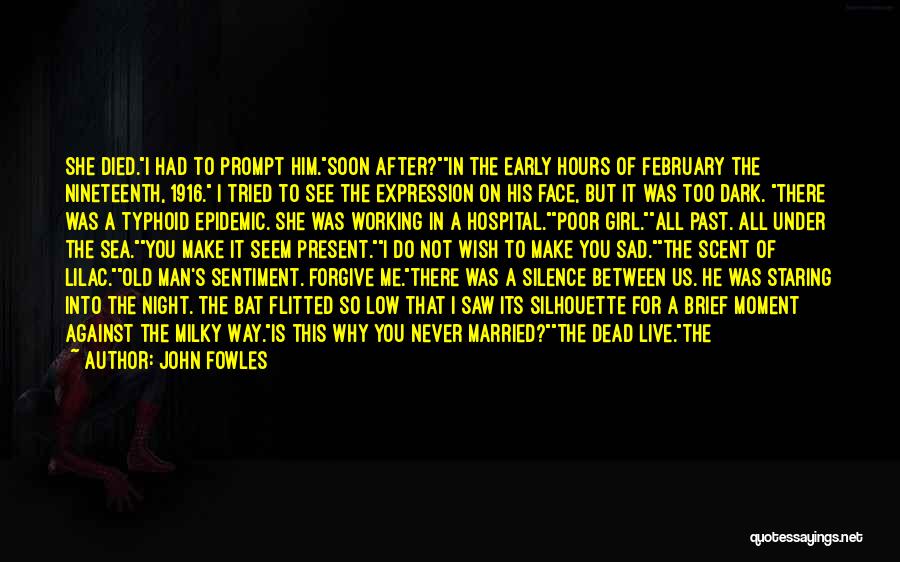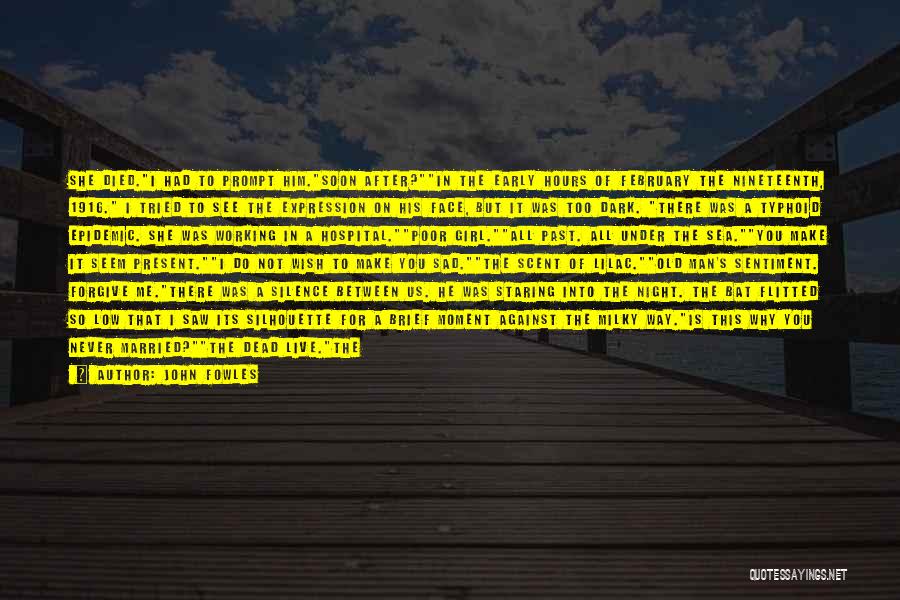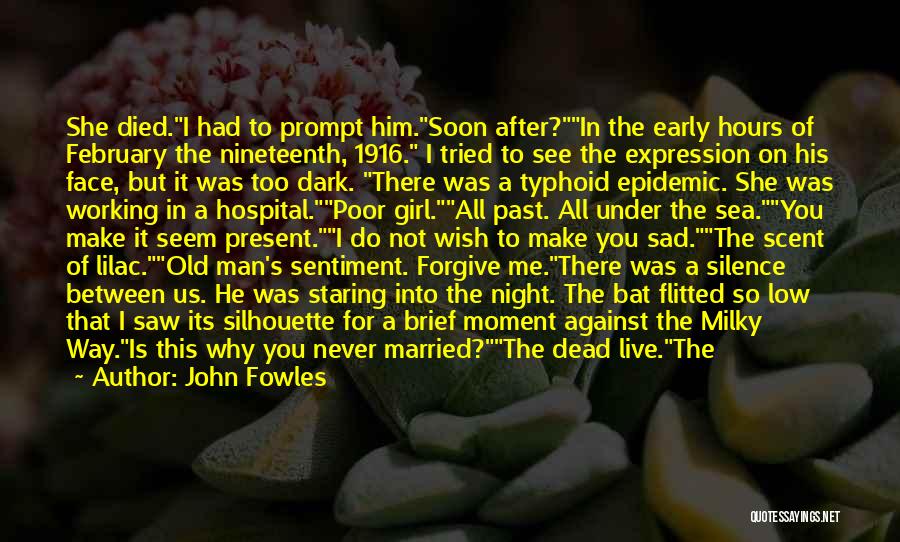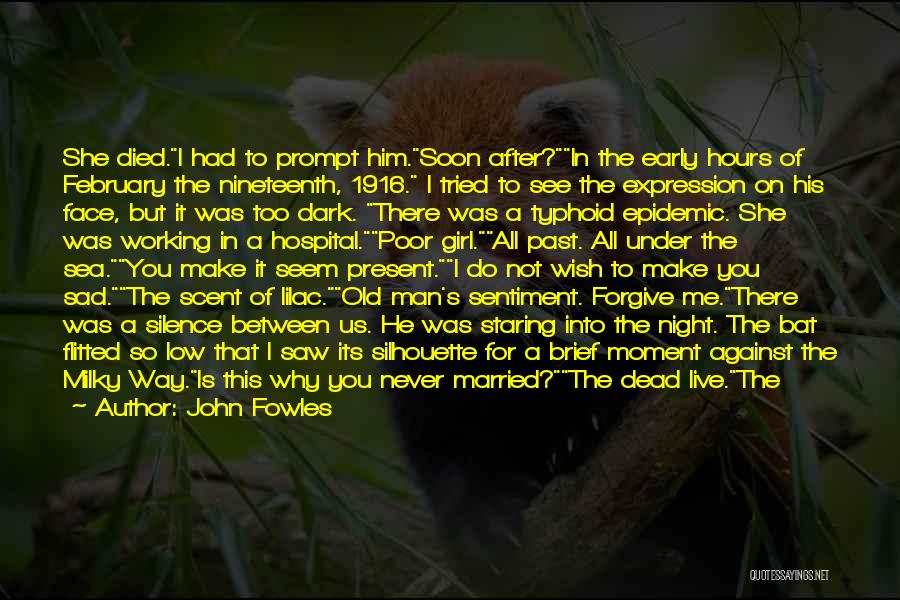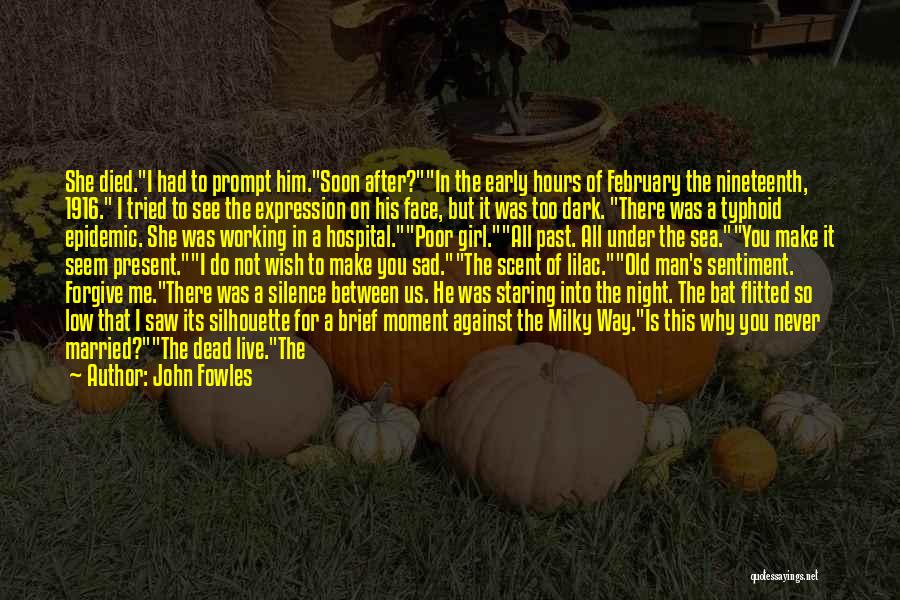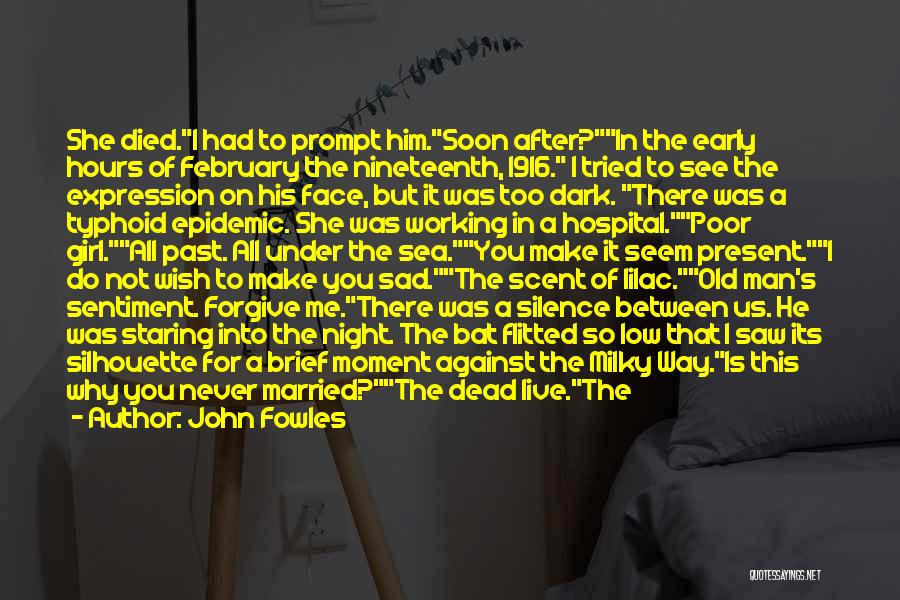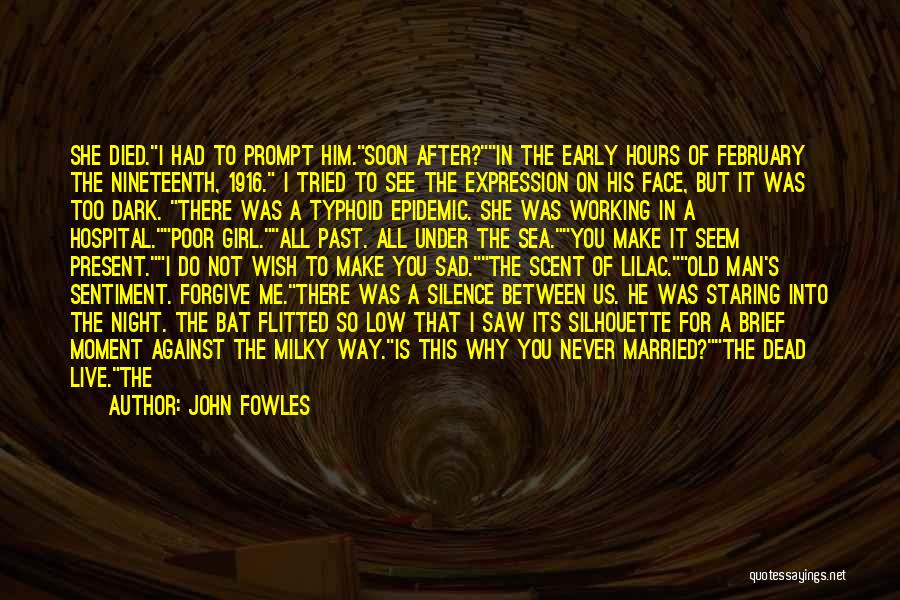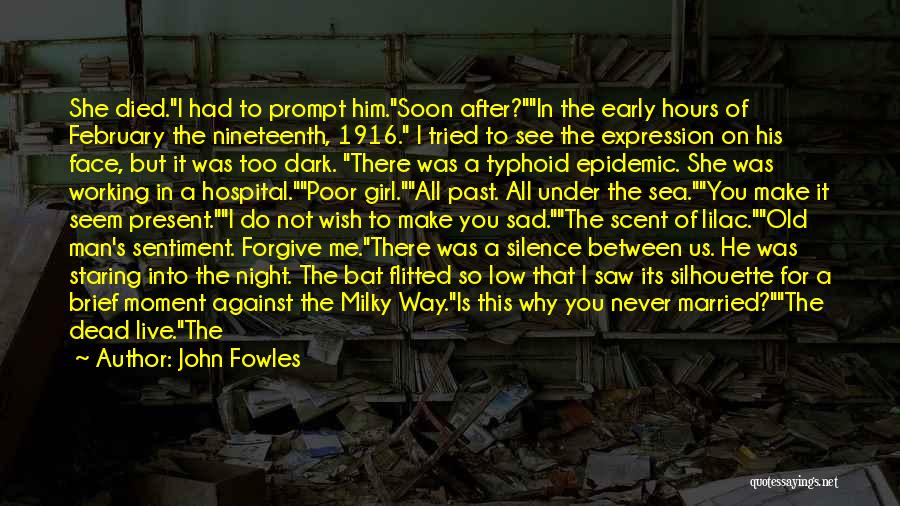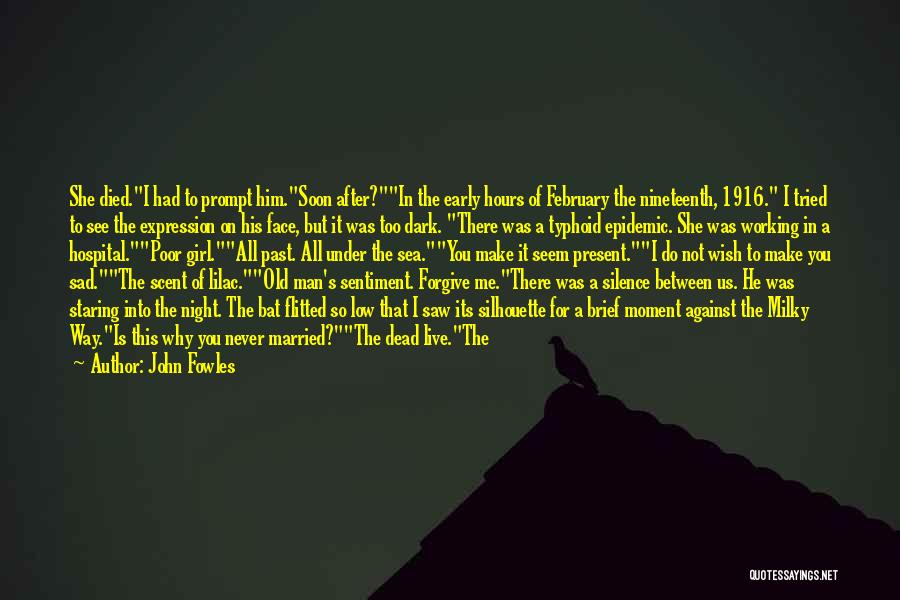 Related Authors
Related Topics