Lora Leigh Quotes
Remember That, Crowe. Monsters Walk On Two Legs, And They're Crafty. They're Real Good At Fooling Even The Smartest Of Men. Don't Forget That. Because Sometimes, You Don't Realize Monsters Are Stalking You Until It's Too Late. It's Far Better To Be Smart, To Be Safe, And To Watch For Monsters In Everyone You Know."
"Even Logan And Rafe?" He Whispered, Suddenly Wondering If Somehow His Cousin Were Monsters.
He Couldn't Hurt His Little Cousins. He'd Promised Dad He'd Always Watch Out For Them, And For His Baby Sister. What Was He Supposed To Do If One Of Them Was A Monster?
His Father Gave Him On Of Those Small, Man-to-man Smiles Crowe Always Tried To Get.
"Well, Maybe Not Logan And Rafe," His Father Amended. "It's Hard To Imagine A Callahan As A Monster, Don't You Think?"
Crowe Nodded Quickly. "They're Just Dumb Kids Sometimes," He Sighed. "But I Make Sure To Tell Them When They're Dumb So They'll Get Smart.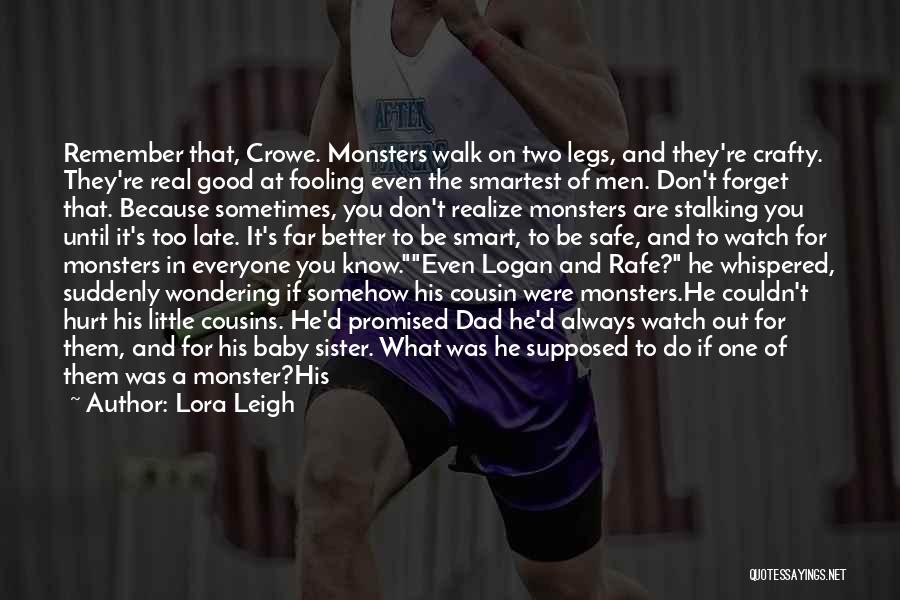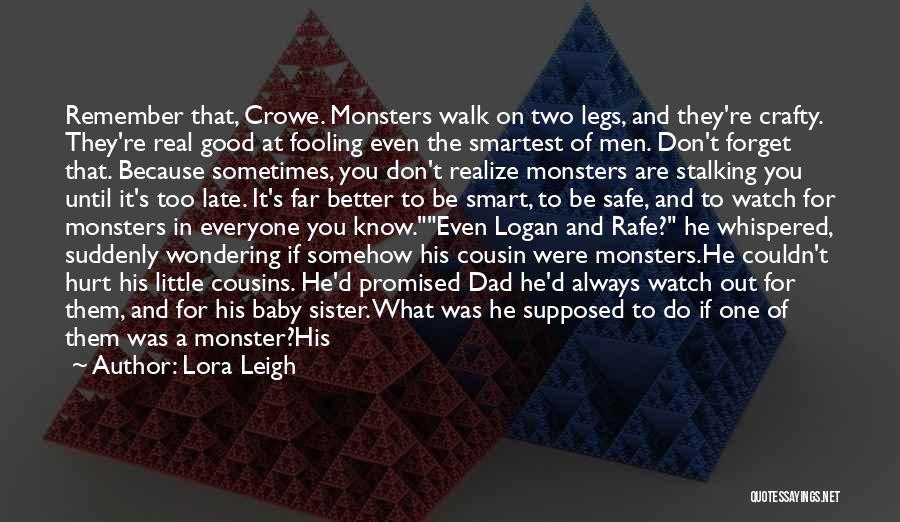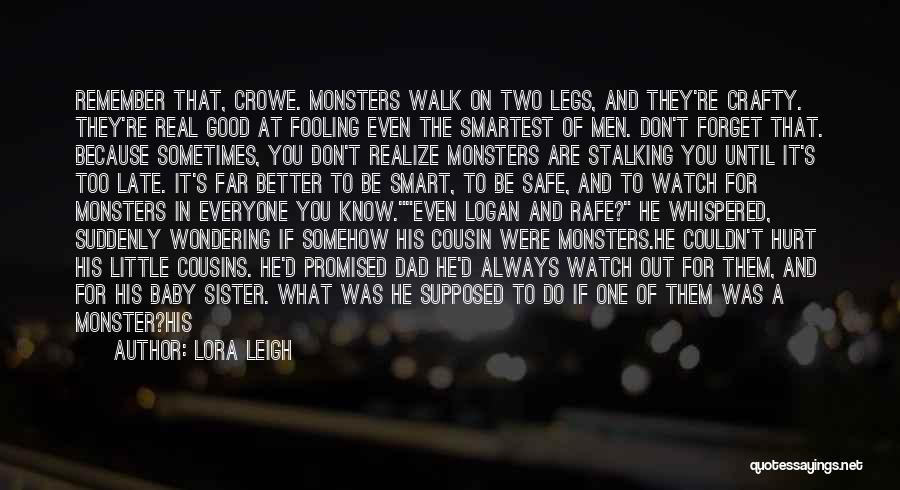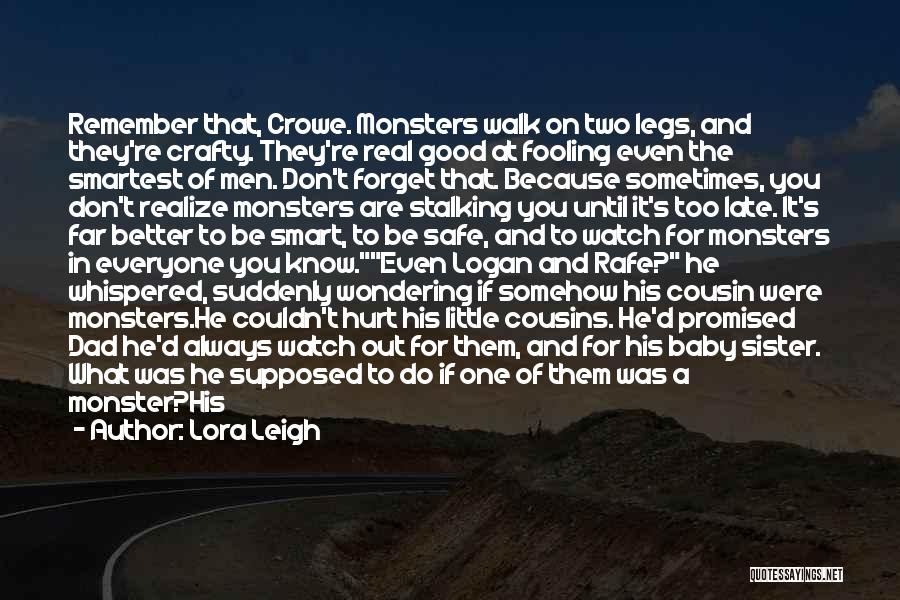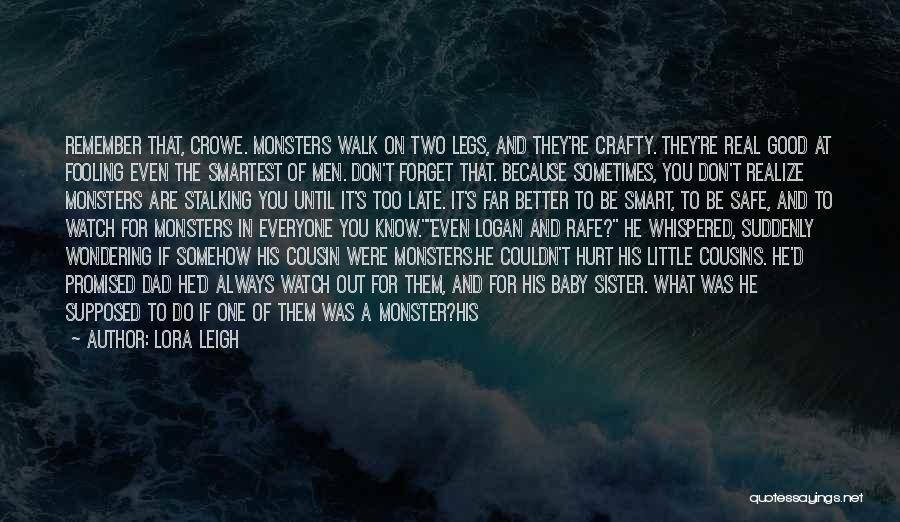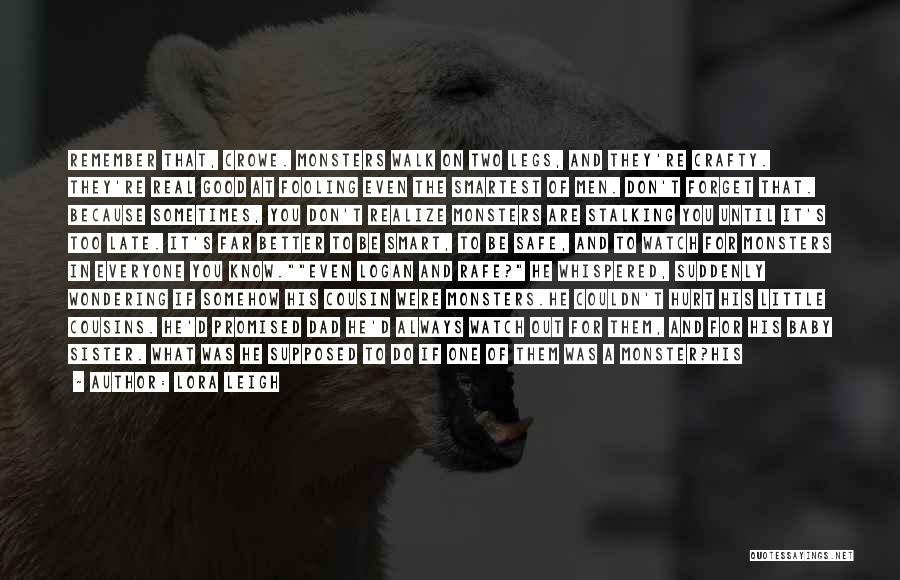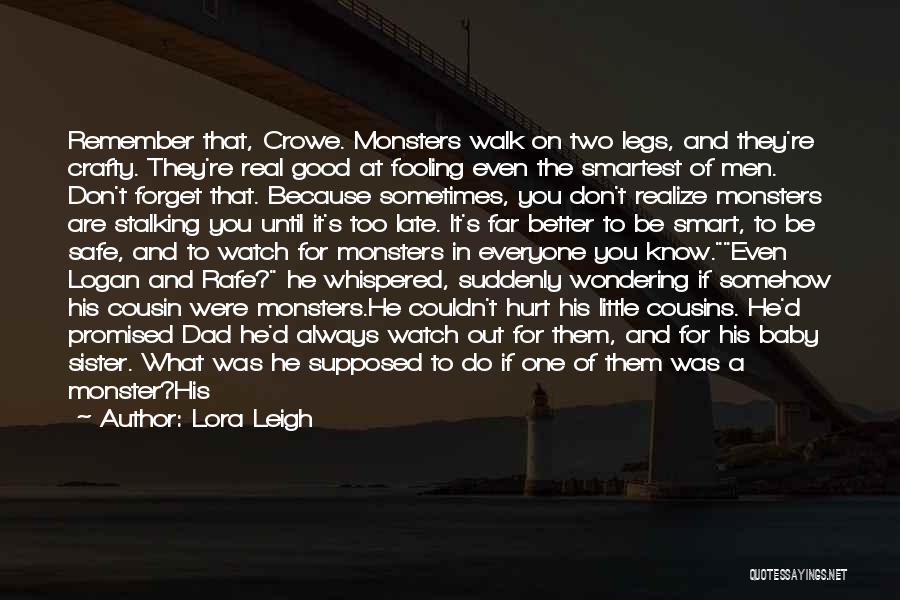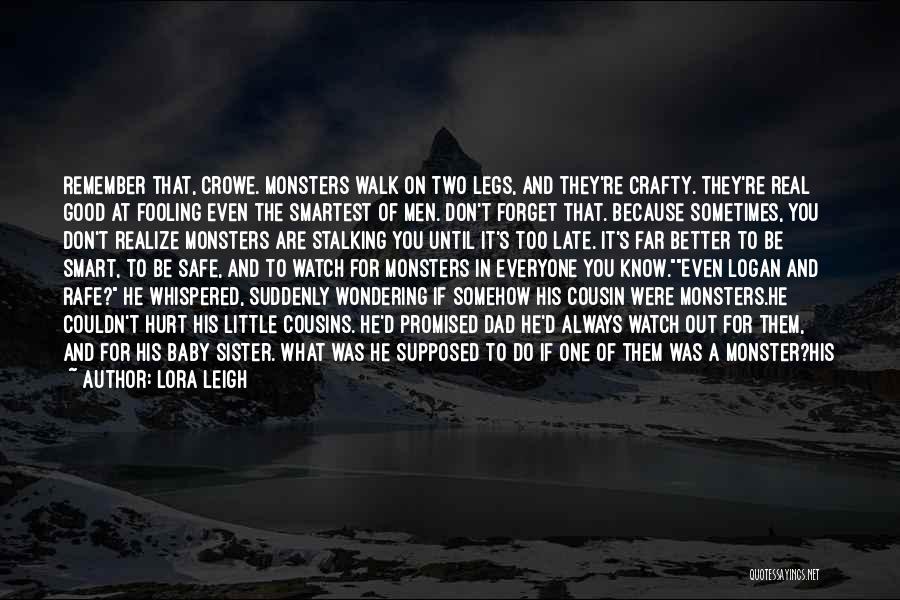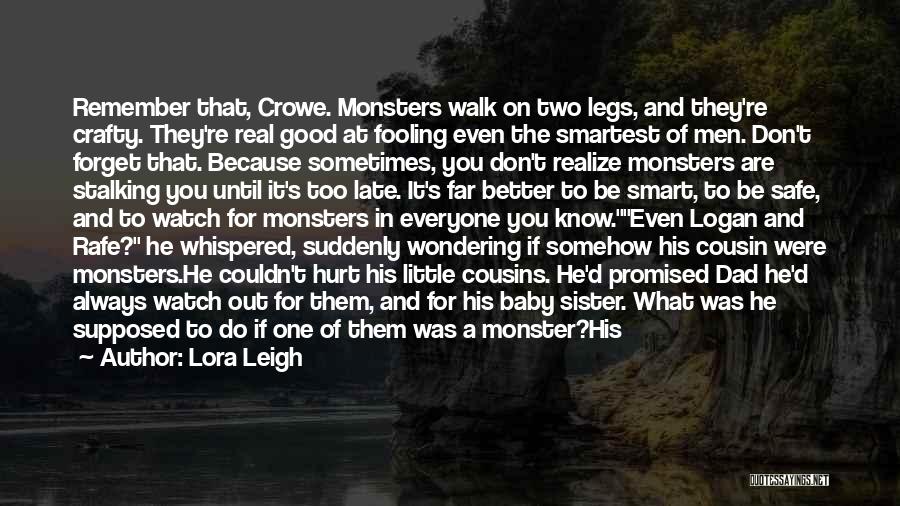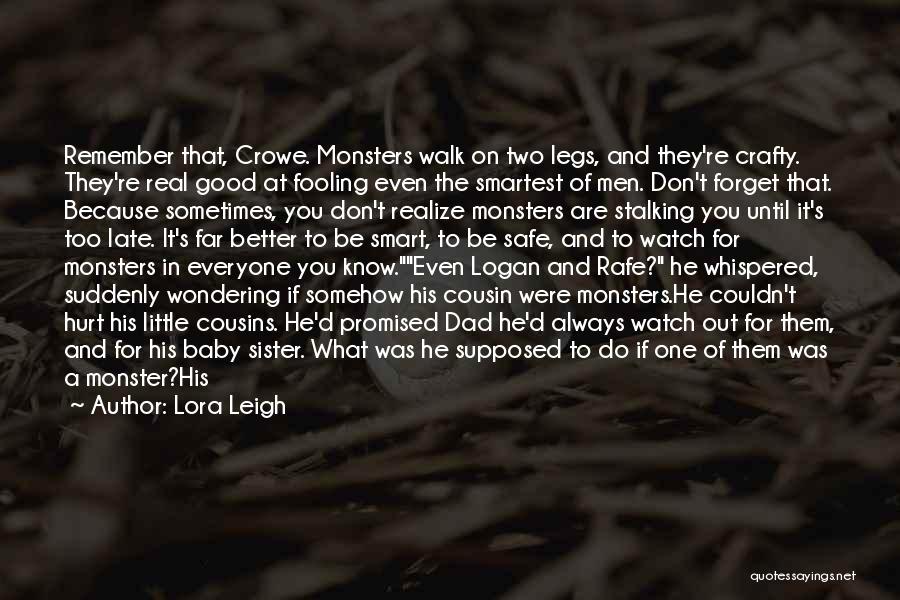 Related Authors
Related Topics