G.A. Aiken Quotes
(Ragnar Just Came Back From The War.)
Then Keita The Viper Spun Around And Ran Into His Arms, Hugging Him Tight. "This Is All Your Fault!" She Accused.
"What Is?"
"How Much I Missed You! And I Was Shockingly Worried About You. I Actually Cared If You Were Hurt Or Had Been Damaged In Some Way. She Leaned Back, Squinted Up At Him. "You Weren't, Were You? Damaged?"
"Not So That I Won't Heal."
"Good." She Rested Her Head On His Chest. "Believe It Or Not, I Don't Know What I'd Have Done If Something Happened To You." Keita Abruptly Pulled Back From Him And Punched Him In The Chest. "What Have You Done To Me, Foreigner? Well, Let Me Make It Plain That You'll Not Trap Me In Your Evil Web Of Amazing Sex And Unconditional Love! I'm Stronger Than That!"
And Ragnar Sighed ... Loudly.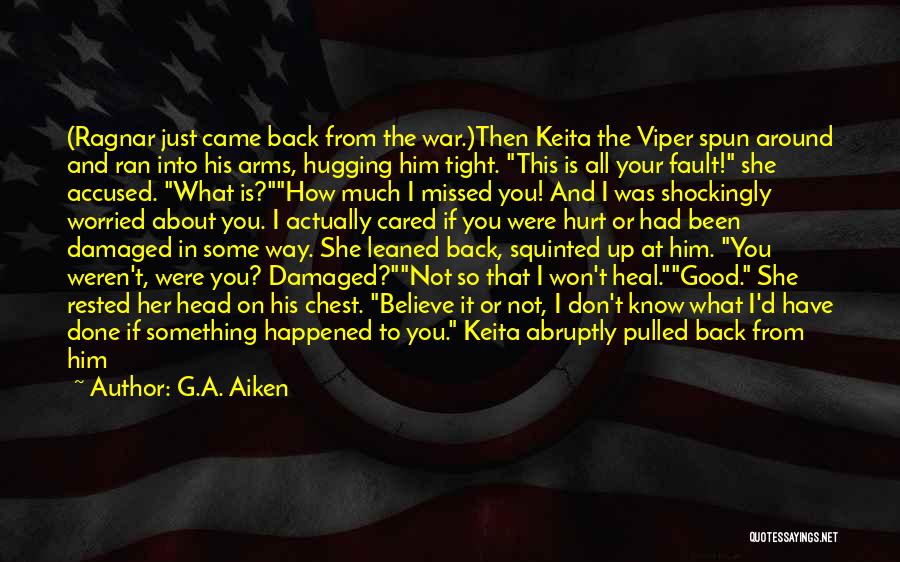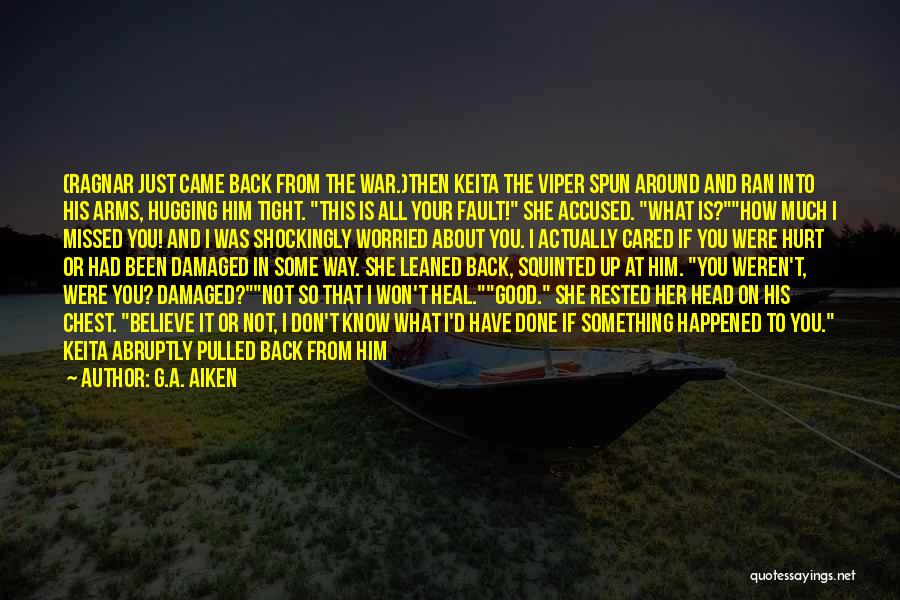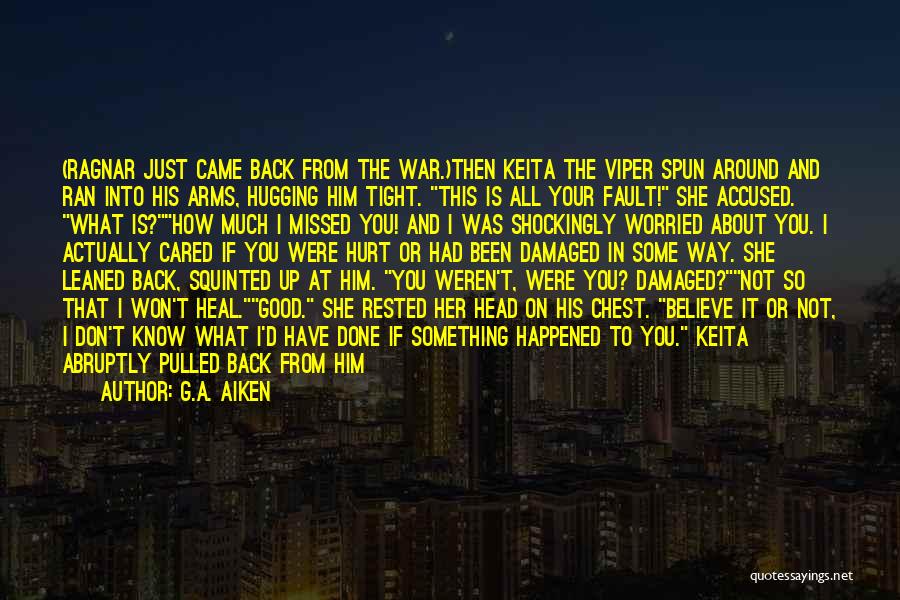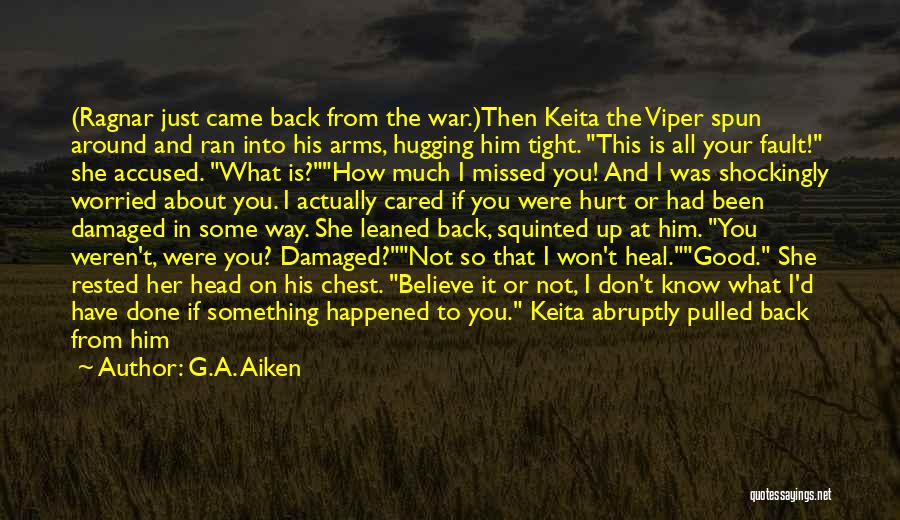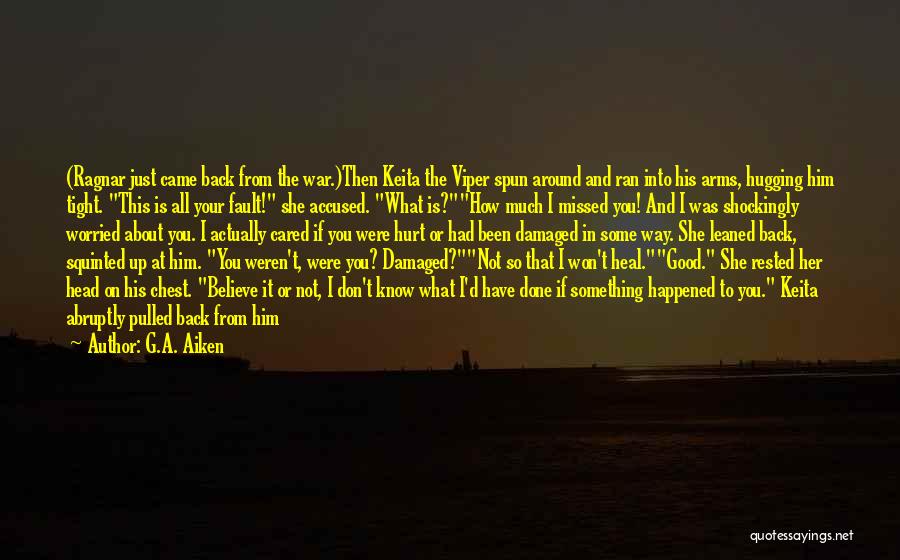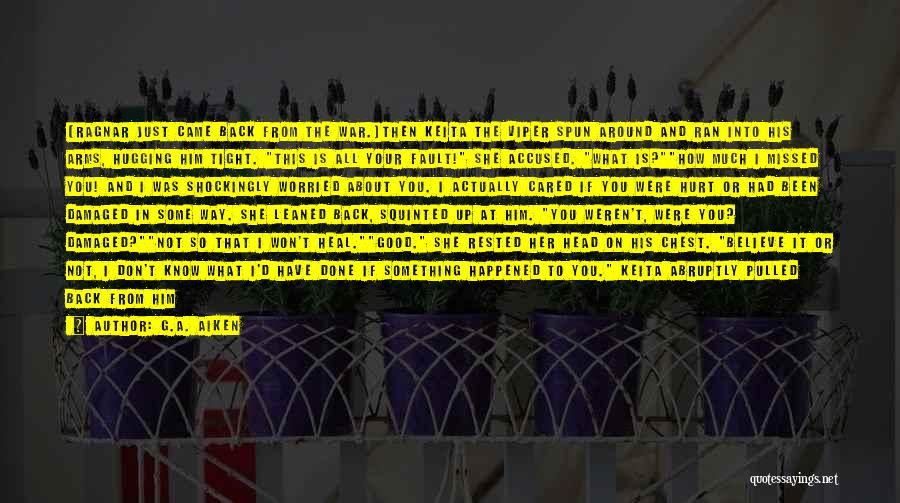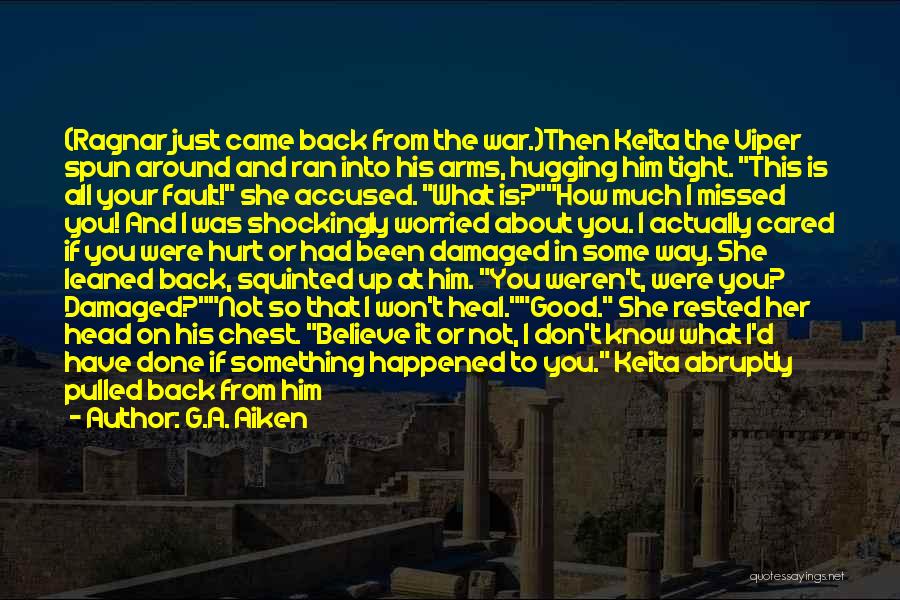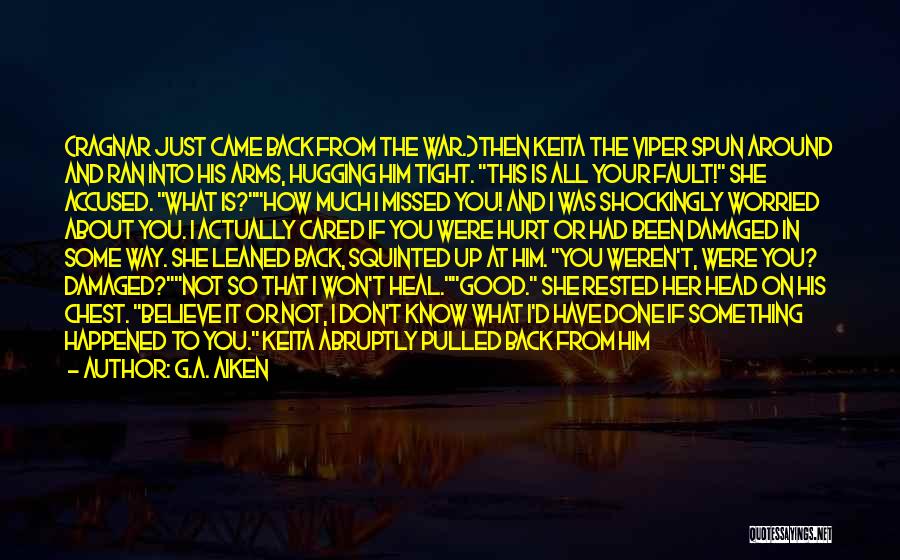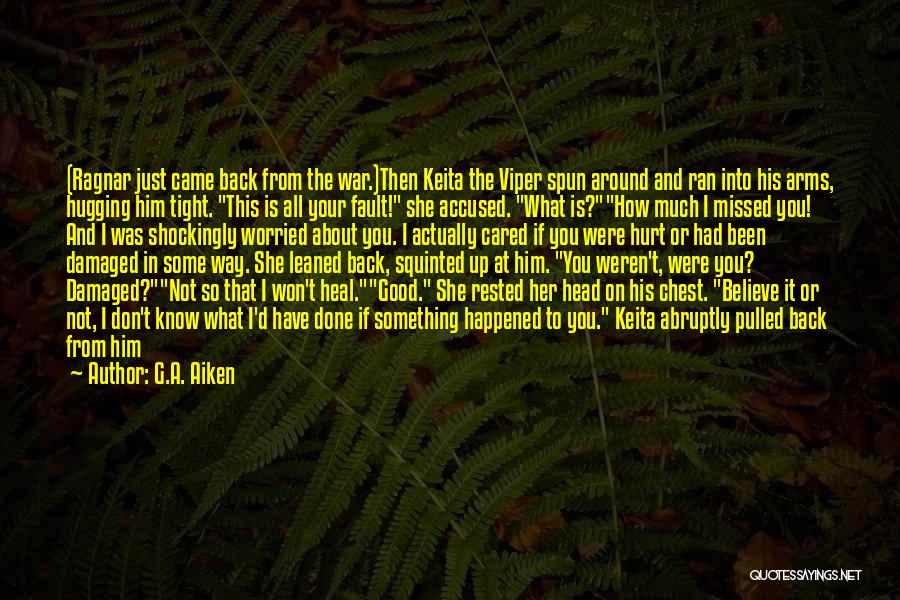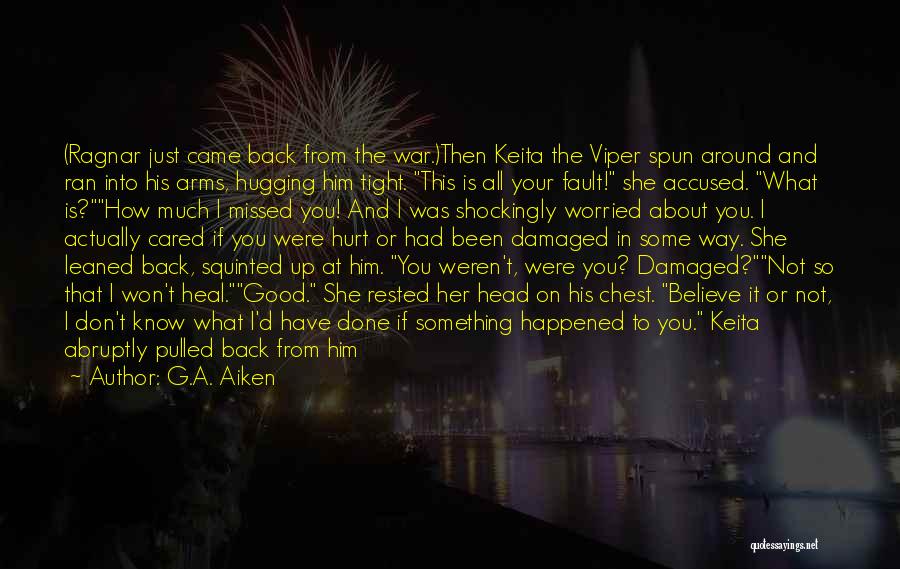 Related Authors
Related Topics