Kelley Armstrong Quotes
"I'm Going To Tell Myself That You're Just Cranky Because Chloe's At The Mall With Tori, And You Weren't Allowed To Go. I Could Point Out That If You Did Go, You'd Be Even Crankier, And You'd Make Everyone Miserable. Especially Me."
"You Wouldn't Have To Go."
"Sure I Would. I'd Need To Run Interference When Tori Asked How A New Shirt Looked And You Told Her The Truth."
"I'm Honest. Honest Is Good."
"Not When It Comes To Girls And Clothes. You Need To Gauge Their Reaction First. If They Aren't Happy With It, You Suggest They Try Something Else, Even If It Looked Fine. If They Love It And It Looks Like Hell, You Say It's Not Bad And Hope They Try Something Else."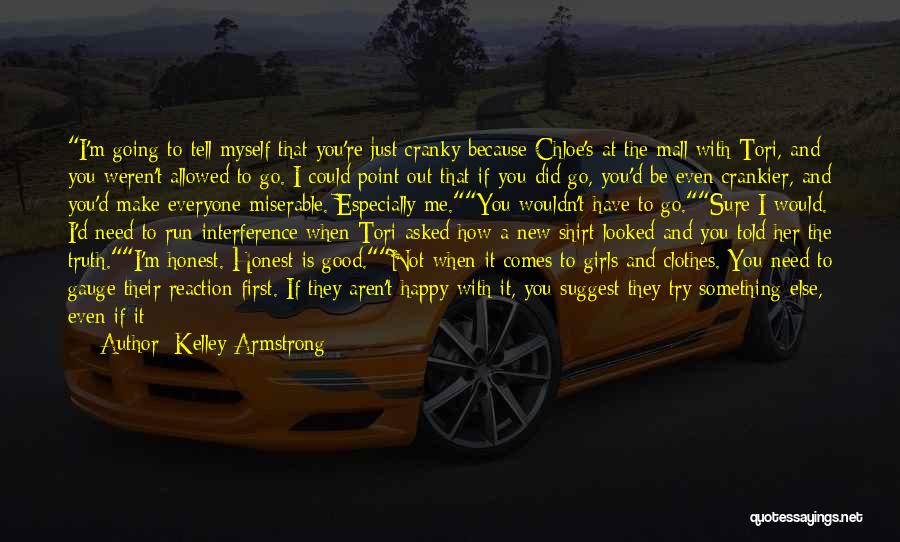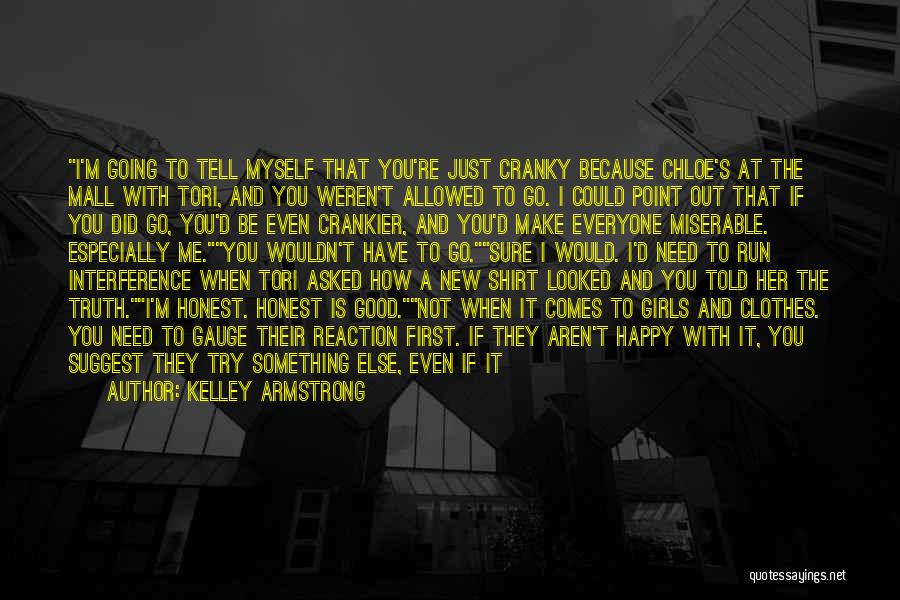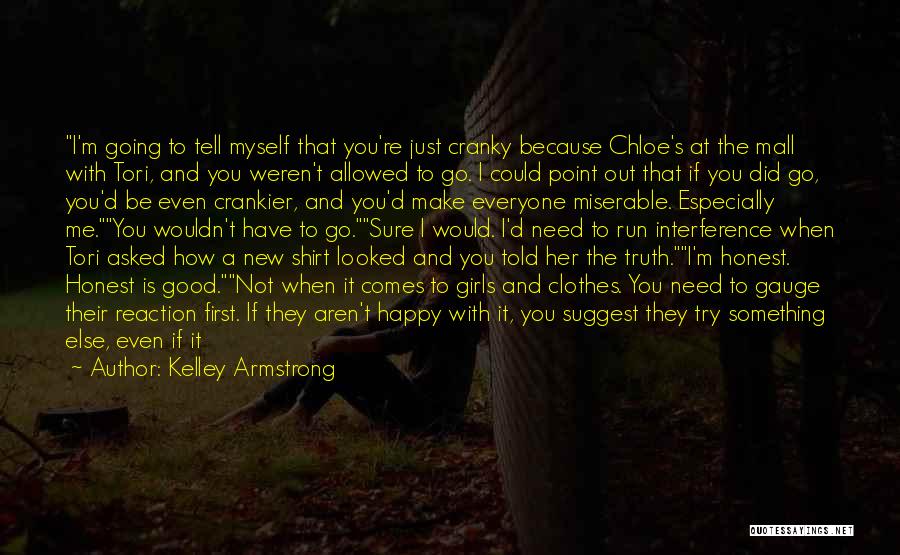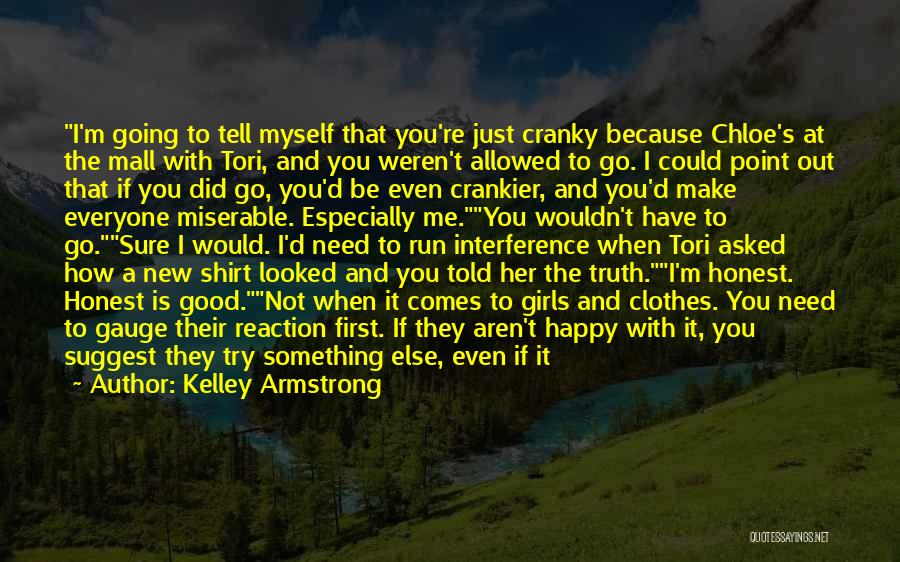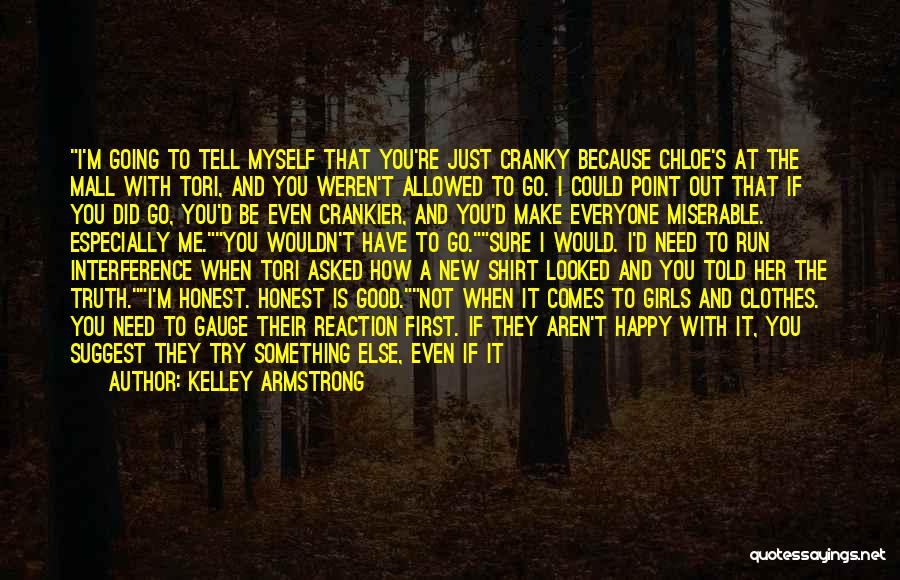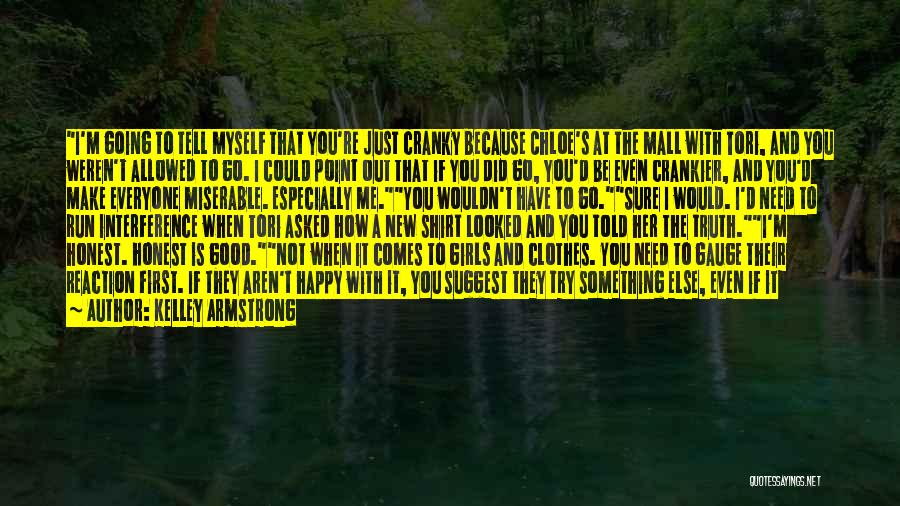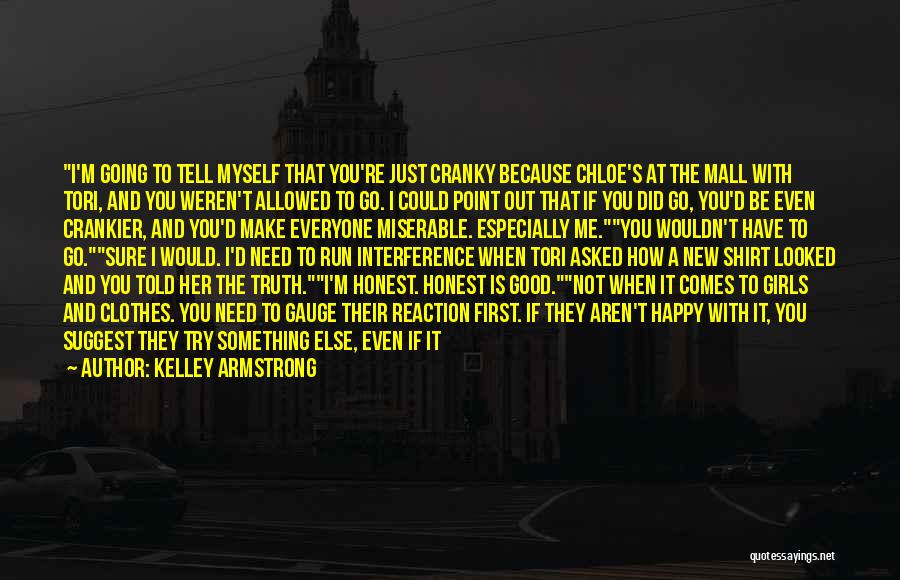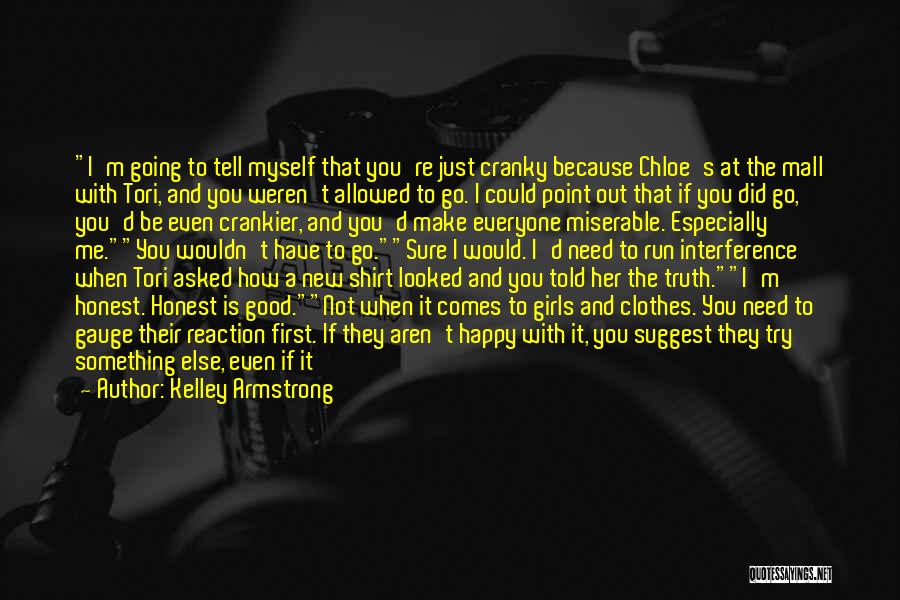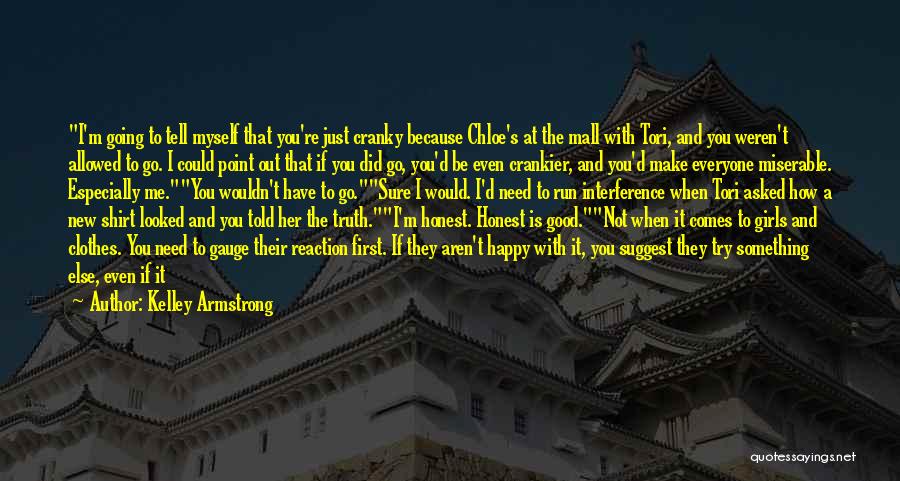 Related Authors
Related Topics