Mavis Gallant Quotes
Presently Arnaud Folded The Paper Napkin, In The Same Careful Way He Always Folded A Table Napkin, And Said I Ought To Follow Chantal's Suggestion And Get A Job In Teaching A Nursery School. (So Maman Had Mentioned That To Mme. Pons, Too) I Should Teach Until I Had Enough Working Time Behind Me To Claim A Pension. It Would Be Good For Me In My Old Age To Have An Income Of My Own. Anything Could Happen. He Could Be Killed In A Train Crash Or Called Up For A War. My Father Could Easily Be Ruined In A Lawsuit And Die Covered With Debts. There Were Advantages To Teaching, Such As Long Holidays And Reduced Train Fares.
"How Long Would It Take?" I Said. "Before I Could Stop Teaching And Get My Pension."
"Thirty-five Years," Said Arnaud. "I'll Ask My Mother. She Had No Training, Either, But She Taught Private Classes. All You Need Is A Decent Background And Some Recommendations.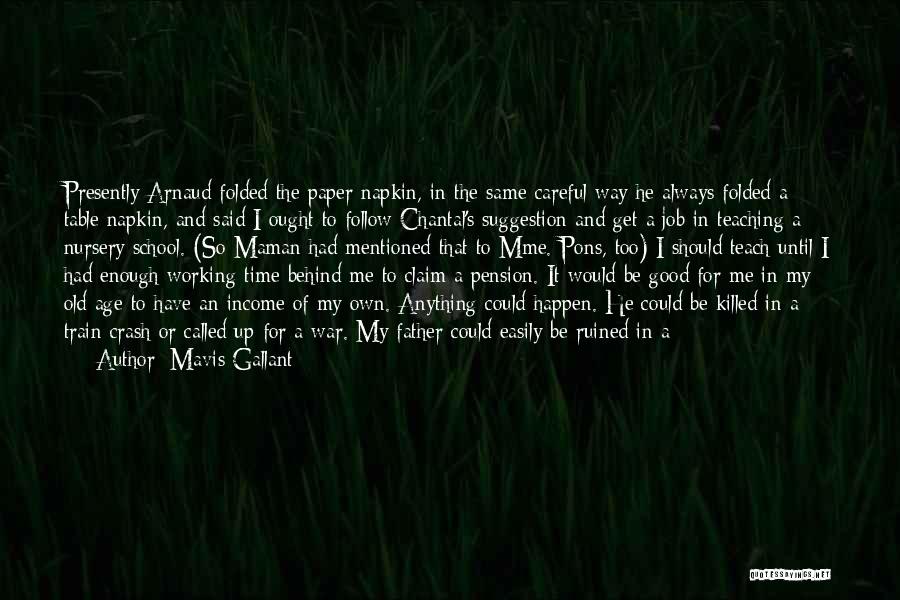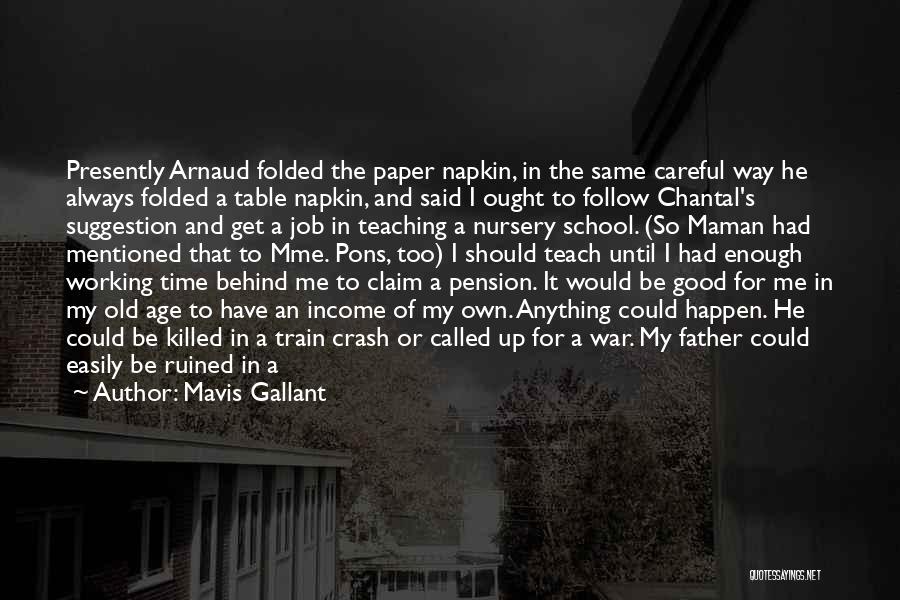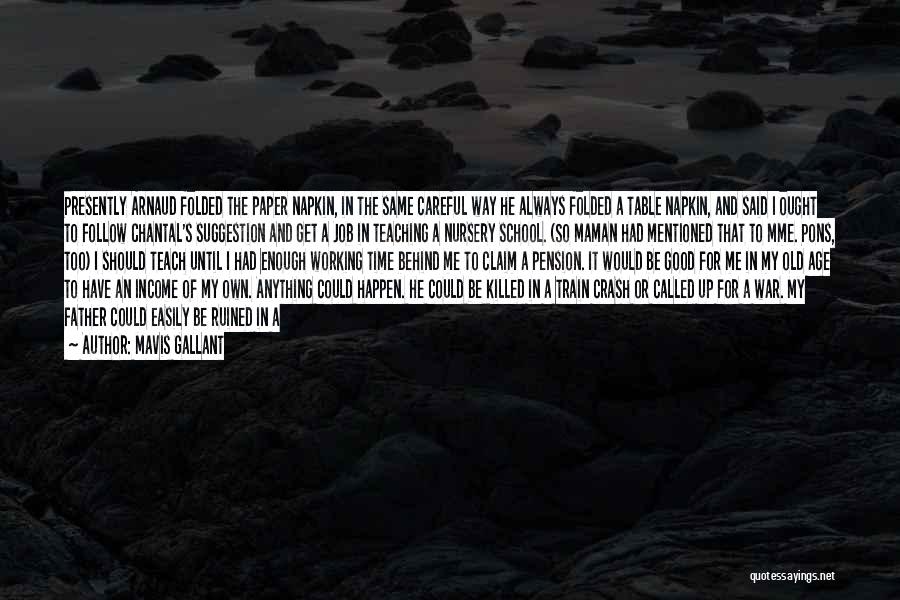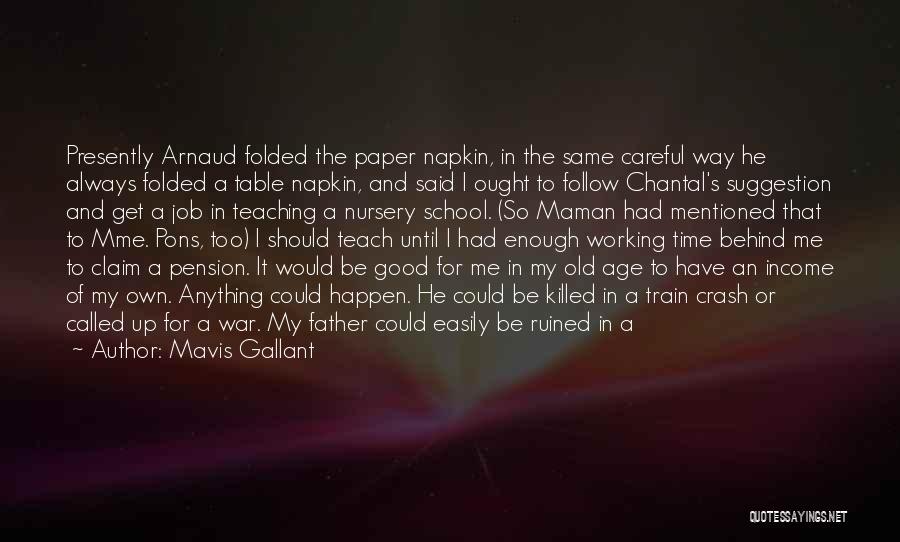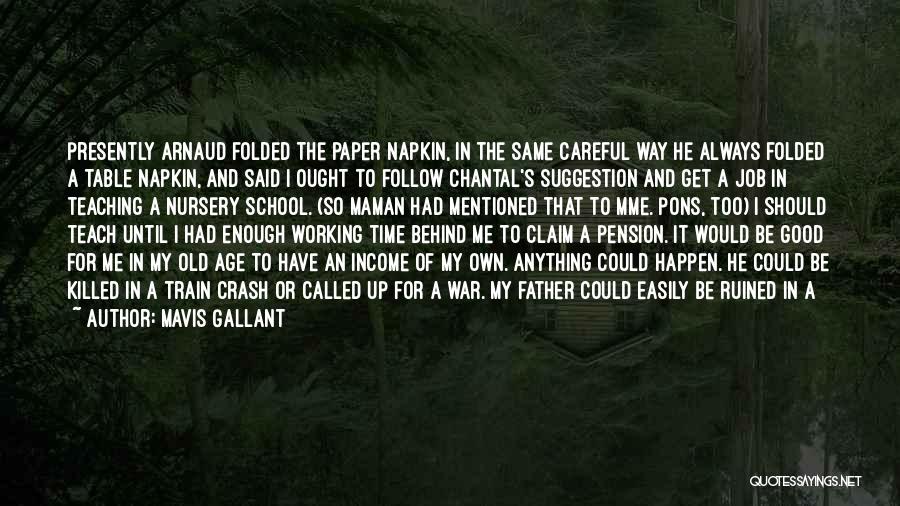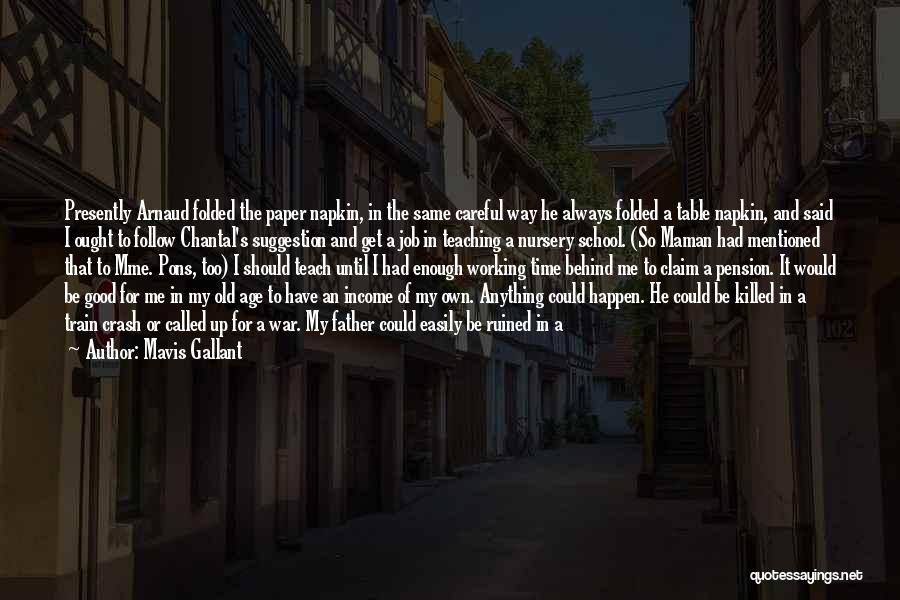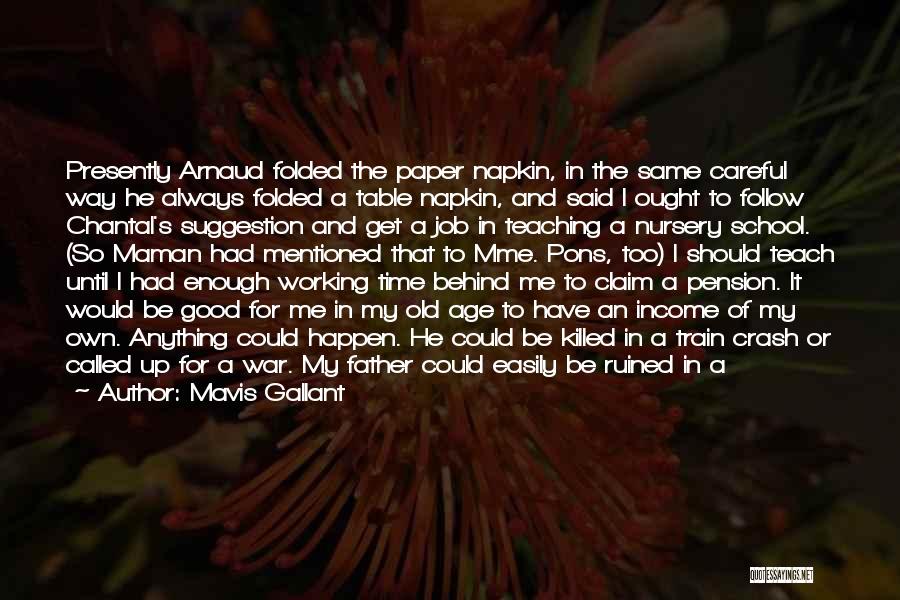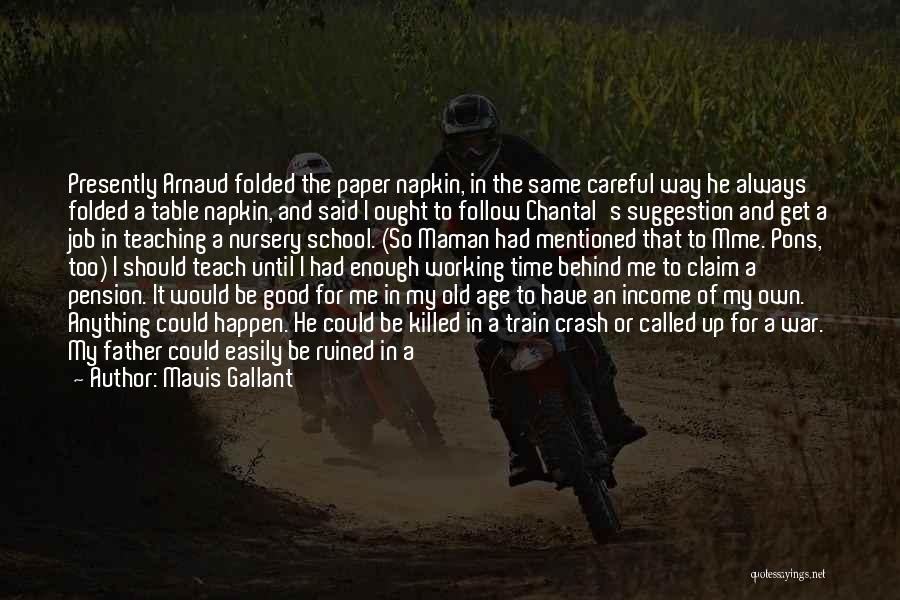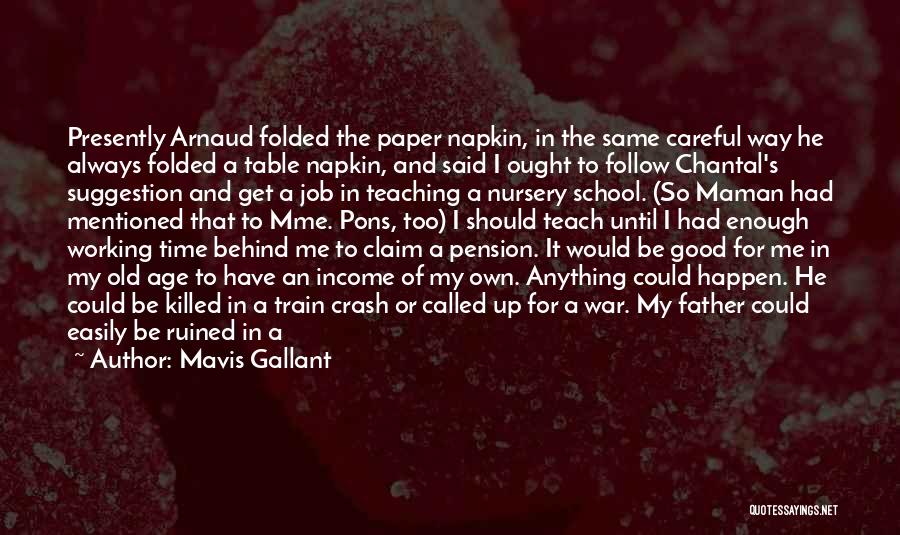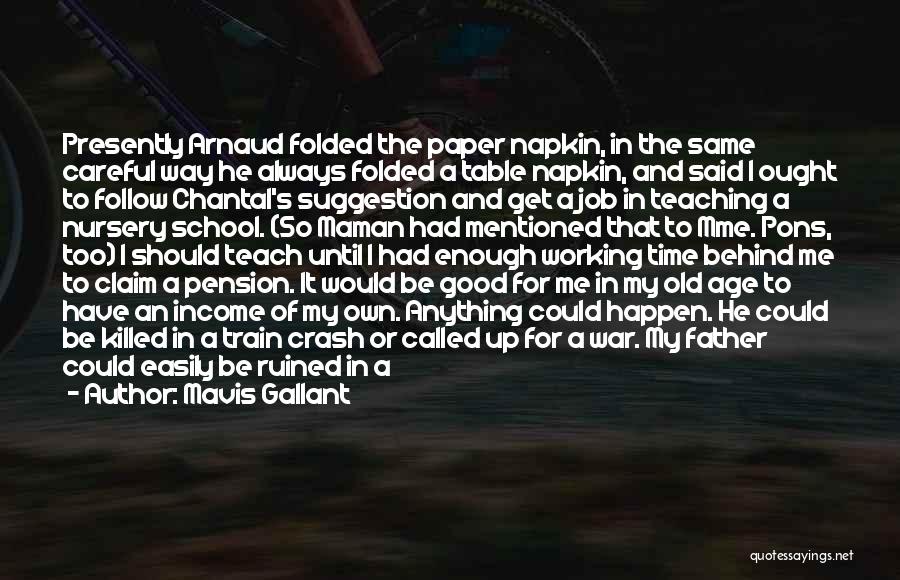 Related Authors
Related Topics