Rosamund Hodge Quotes
Please Tell Me You Did Something Good."

"No," Romeo Said Bleakly. "I Did Something Terrible."

Wait, Paris Said Silently. You Can't Tell Him About That.

Don't We Have To? Said Romeo.

We Don't Know Anything About Him! How Do We Know He Won't Sell Us Out To The City Guard?

He Leads A Gang, Said Romeo. He's Probably Not On Speaking Terms With The Guard. And Do We Have A Choice?

"Does It Have Anything To Do With The Marks You Have On Your Hands, Which Look Strangely Similar To The Marks Worn By The Juliet And Her Guardian, And The Way You Stare At Each Other Silently Like You're Talking Mind To Mind?" Vai Asked Innocently.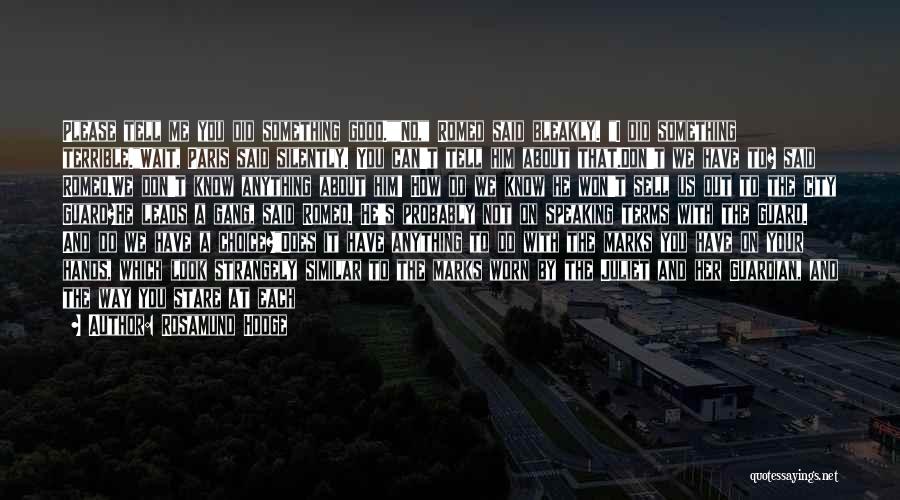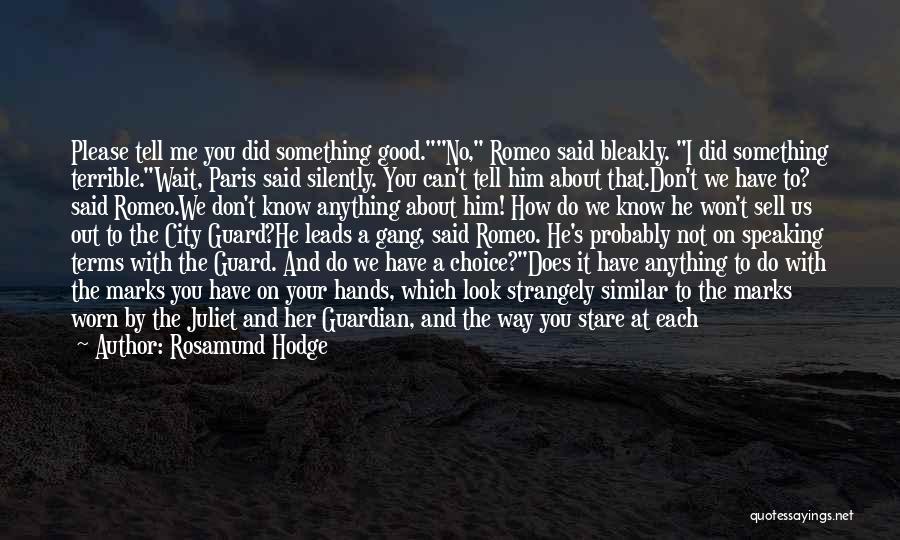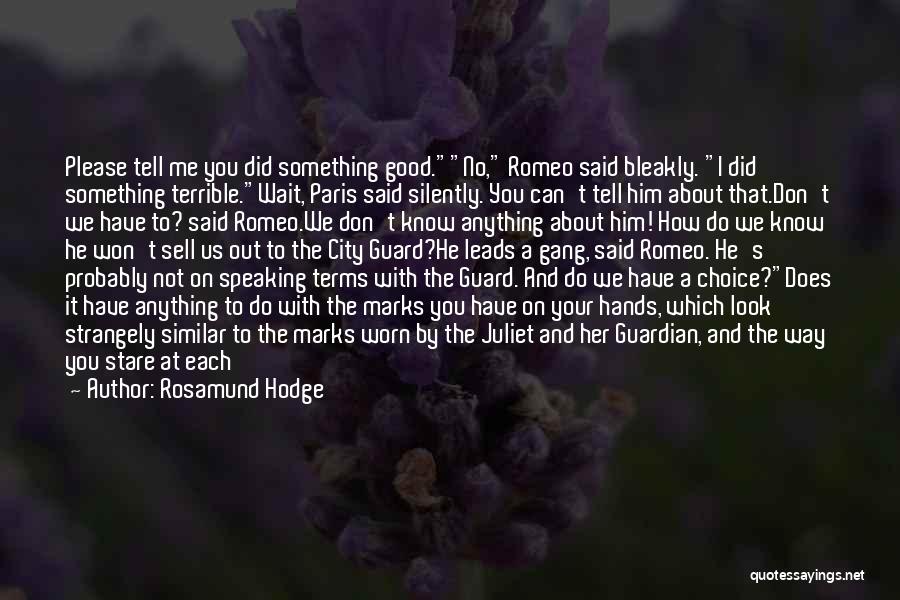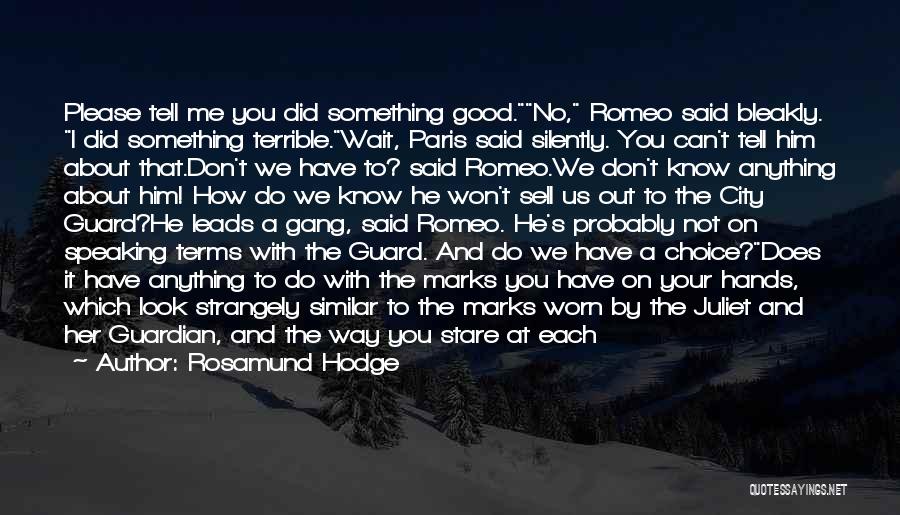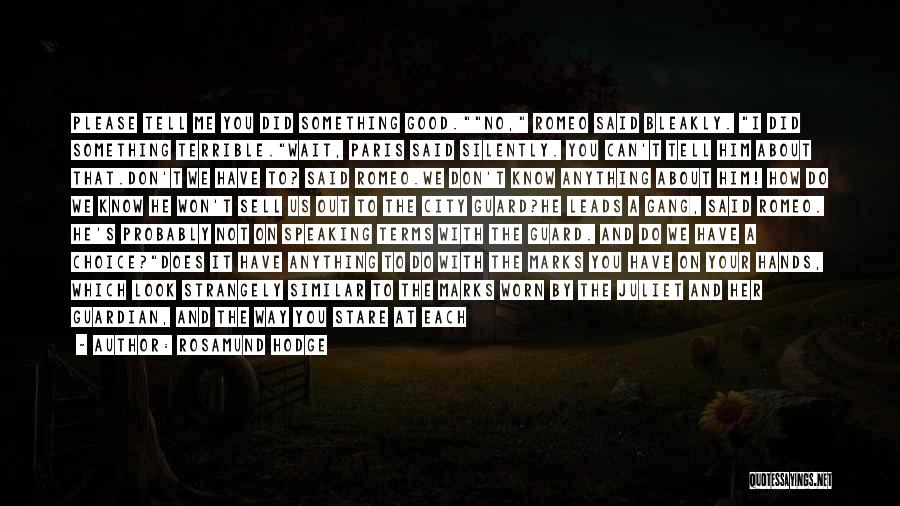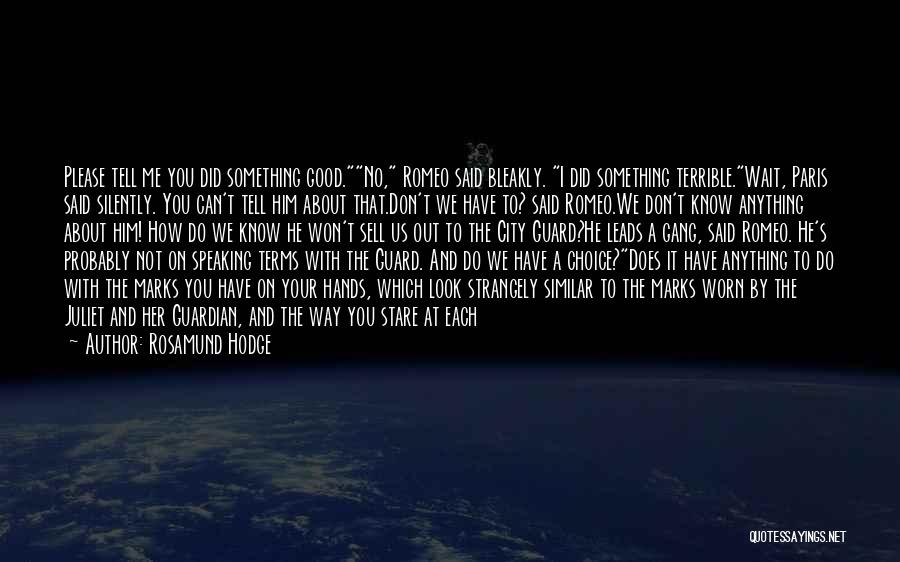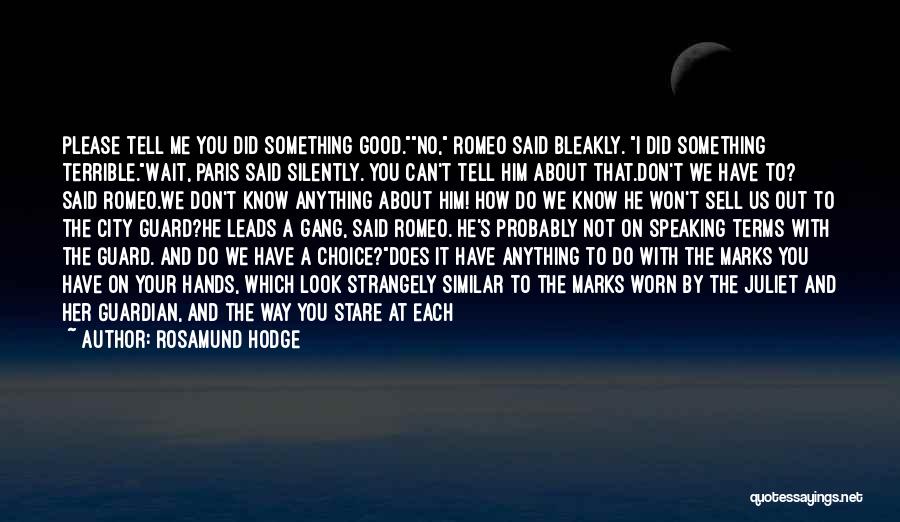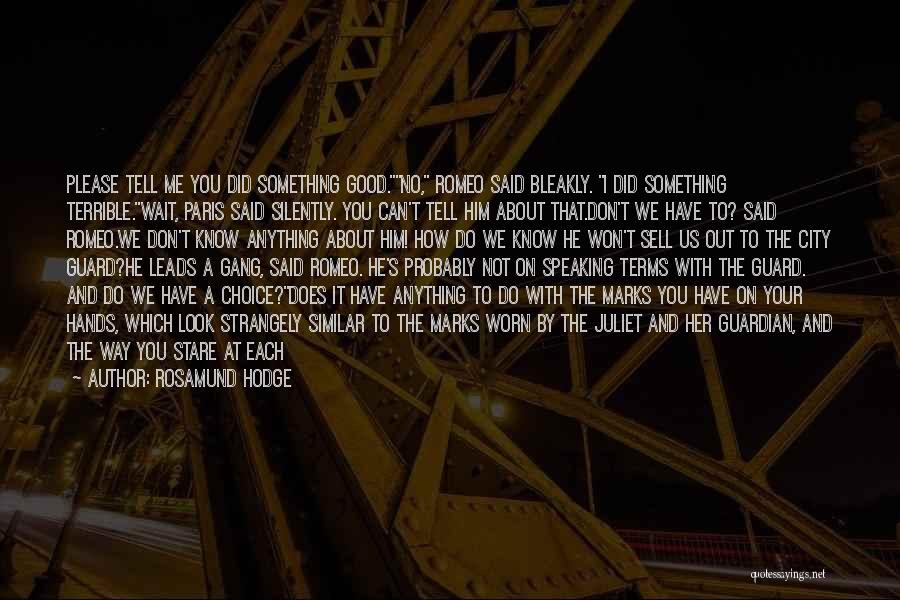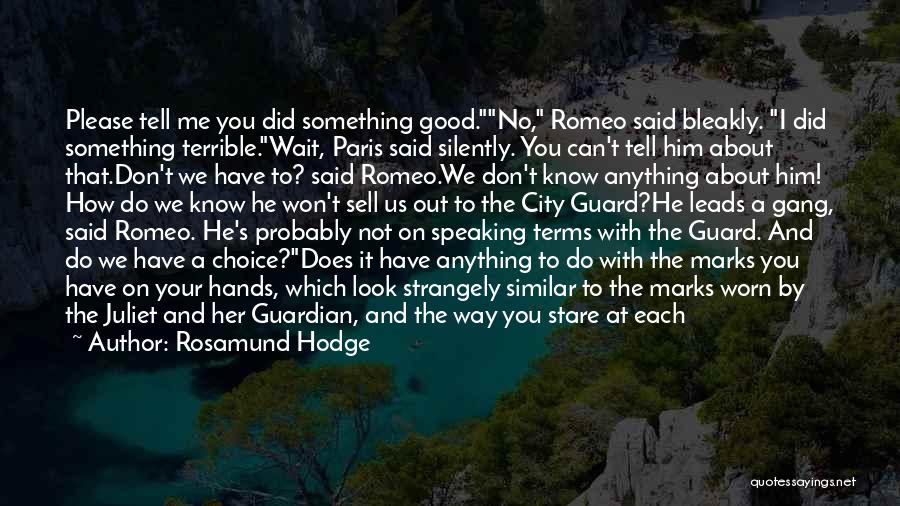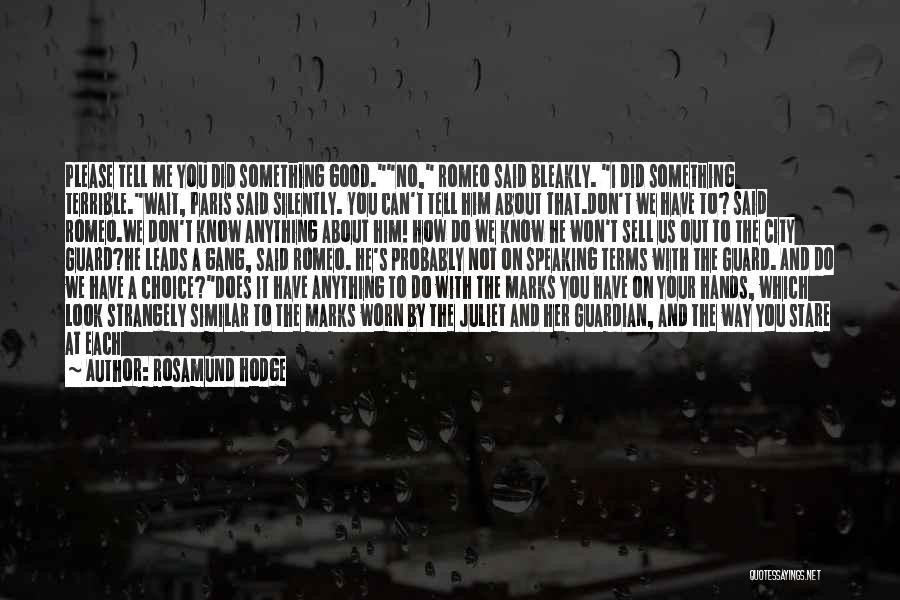 Related Authors
Related Topics