Fay Weldon Quotes
Pity Me'
the Unspoken Words Upon A Nation's Lips
'because I Am Indeed Pitiable. I Have Been Deprived Of Freedom
yes, Of Course, All That. And Of Proper Food And Of Fancy Things, Consumer Durables And Material Wealth Of Every Kind, All That. But Mostly I Have Been Robbed Of My Birthright, My Mother, My Father, My Home. And How Can I Ever Recover From That?' Then There Is A Murmur, As A Last, Despairing Cry, The Latest Prayer
'Market Forces, Market Forces.' Say It Over And Over, As Once The Hail Mary Was Said, To Ward Off All Ills And Rescue The Soul, But We Know In Our Hearts It Won't Work. There Is No Magic Here Contained. Wasted Lives, Lost Souls, Unfixable. Pity Me, Pity Me, Pity Me.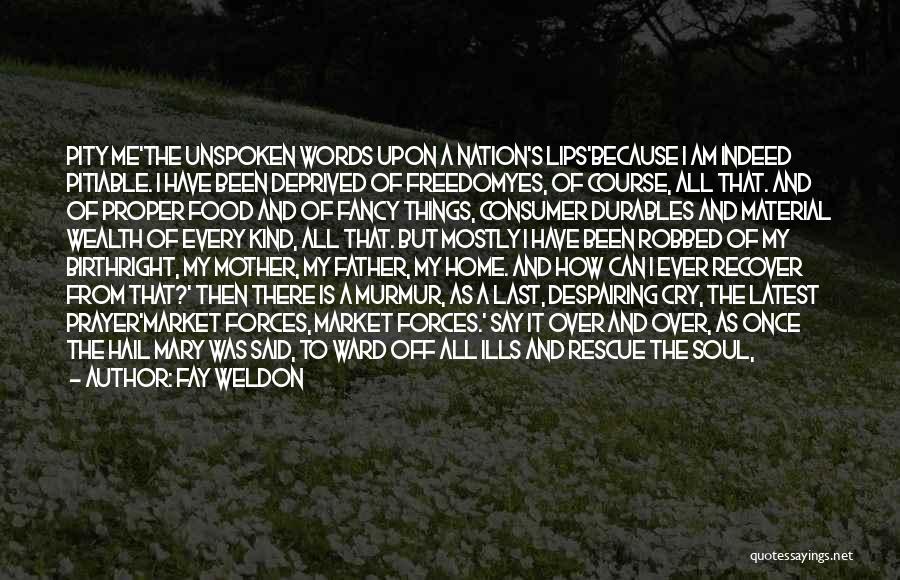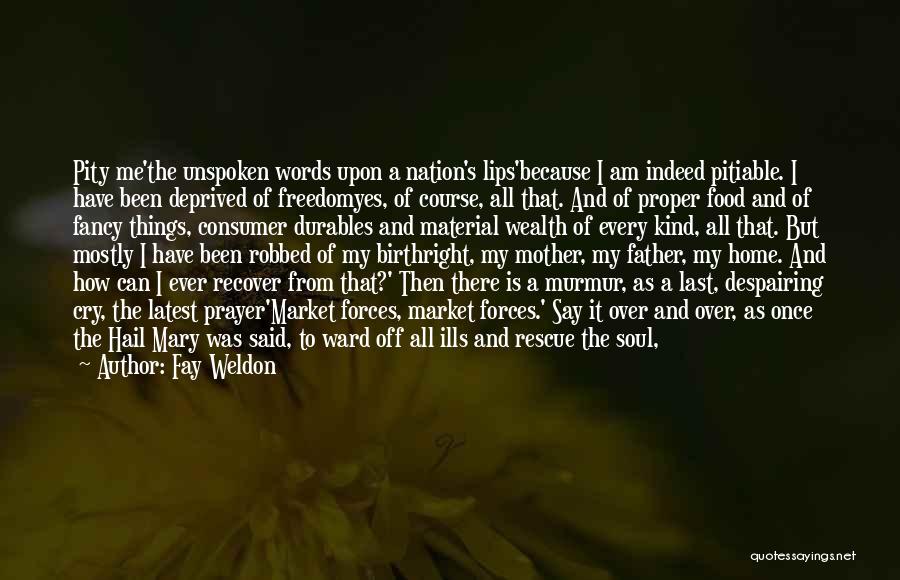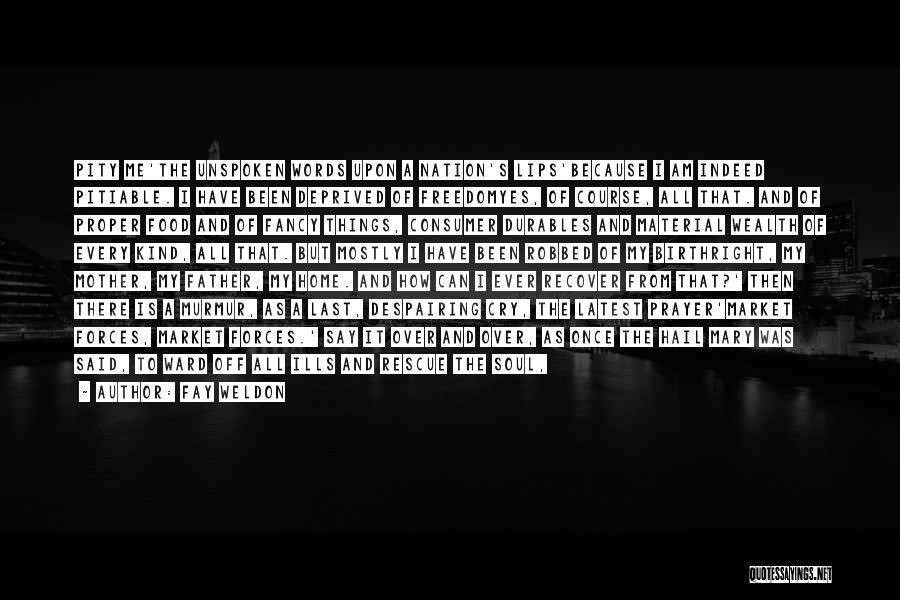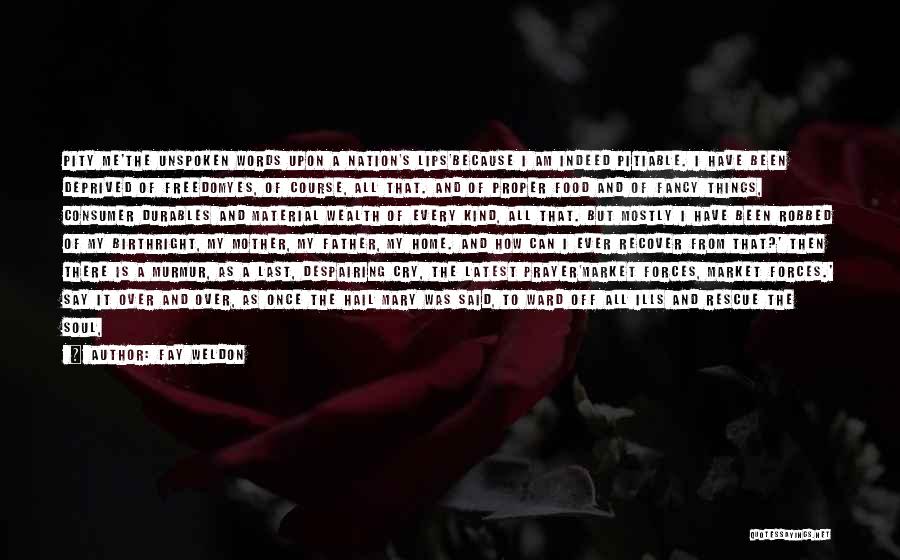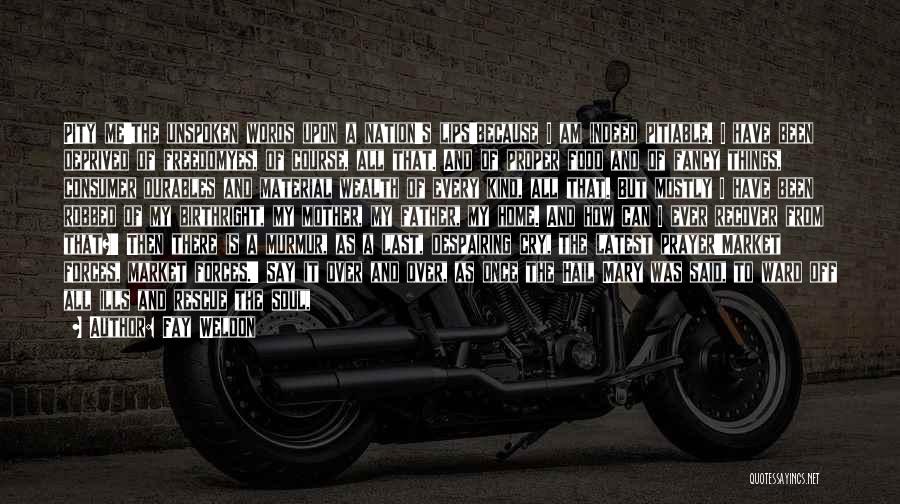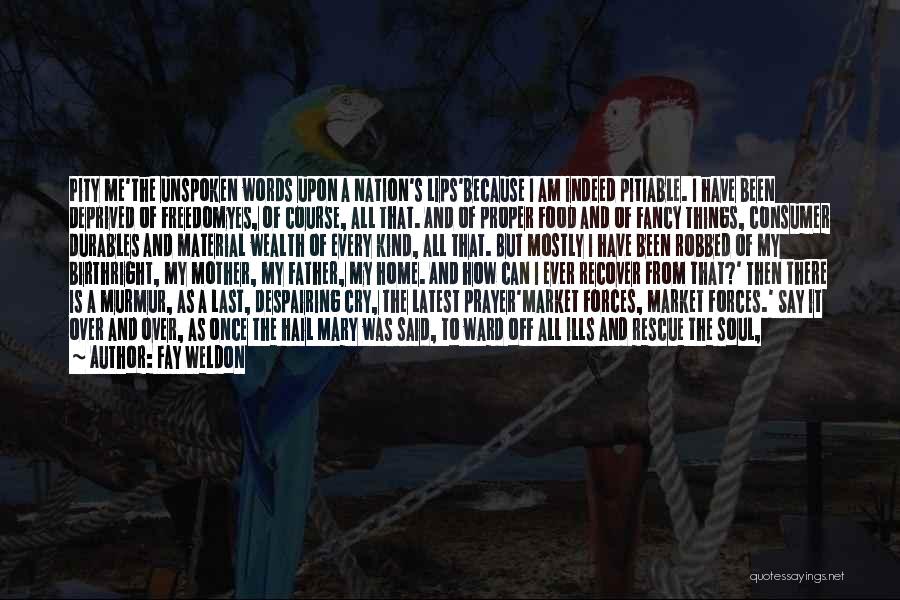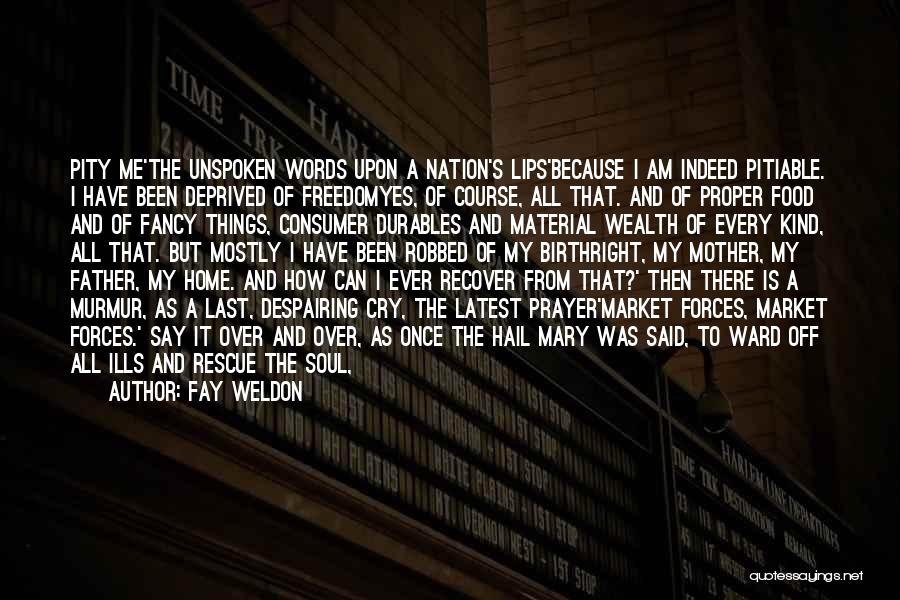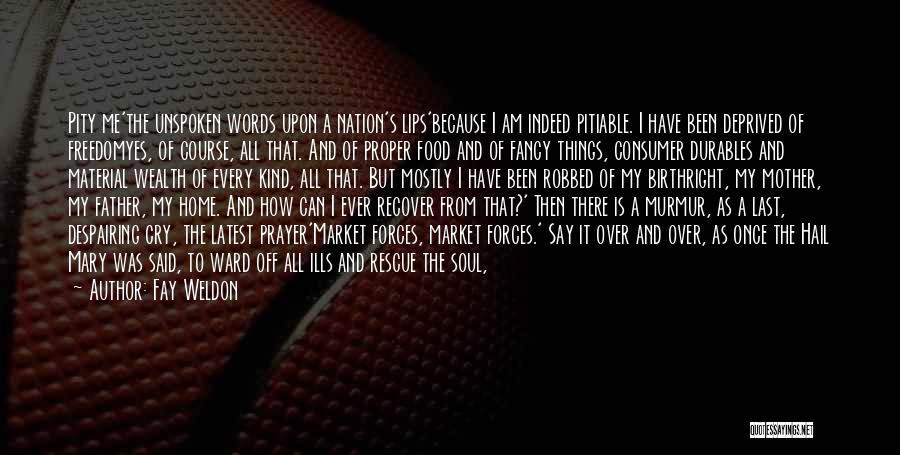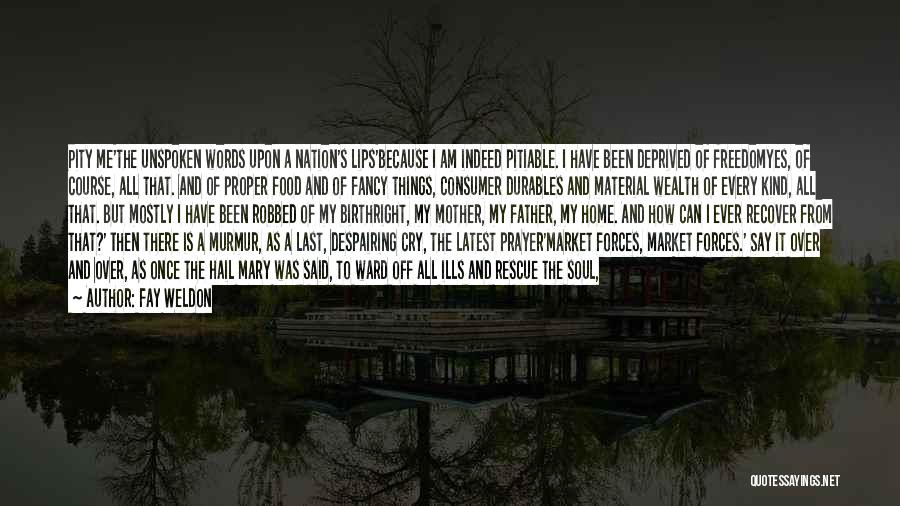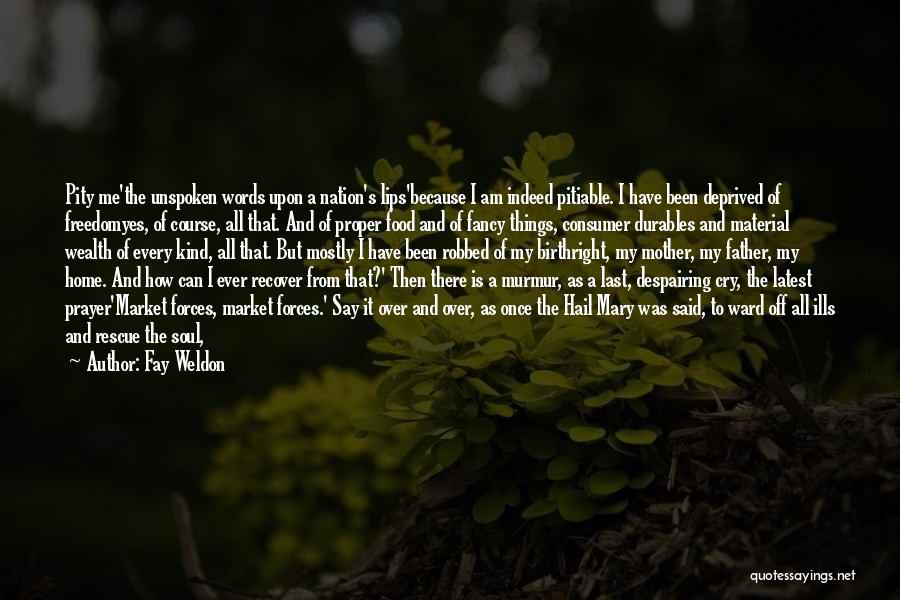 Related Authors
Related Topics