Sandra Brown Quotes
[Parker] "We Know Why I Kissed You Last Night, Maris."
"To Frighten Me Off."
He Frowned. "That Doesn't Even Merit An Argument. I Kissed You Because You Braved Terry's And Showed Up Everybody In The Place, Including Me. I Kissed You Because Just Looking At You Made Me Ache. I Kissed You Because I'm A Rotten Son Of A Bitch And Your Mouth Looked So Goddamn Kissable. Simply Put, I Kissed You Because I Wanted To. It's Something I Admit And You Damn Well Know. But There Is One Question That's Driving Me Fucking Crazy."
His Eyes Focused Harder On Hers And, By Doing So, Penetrated. "Why Did You Kiss Me Back?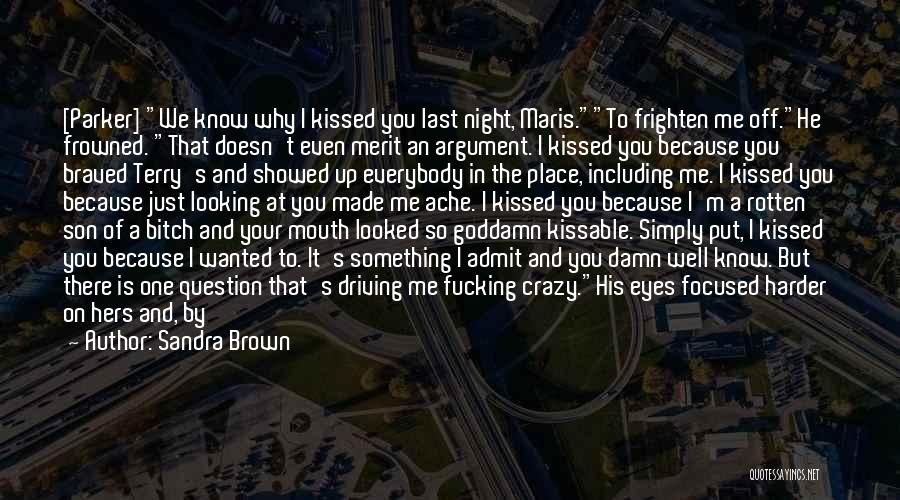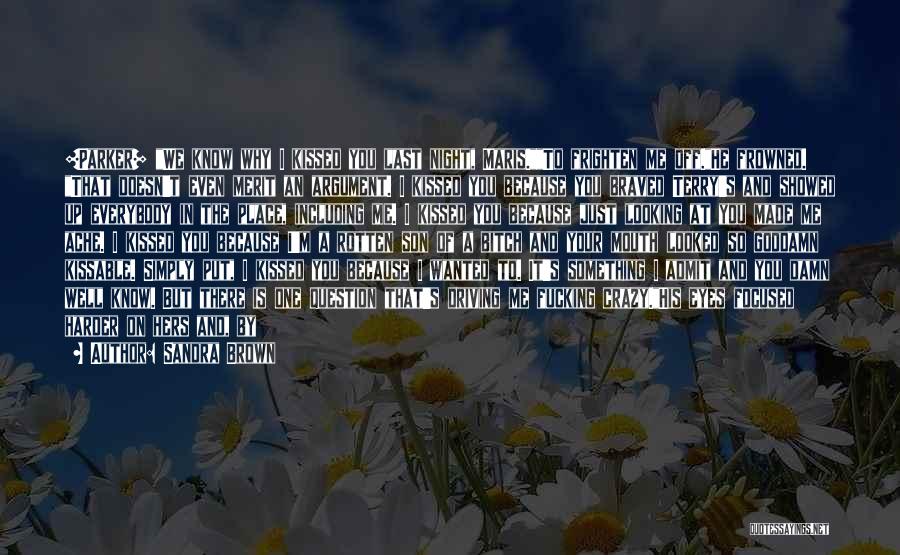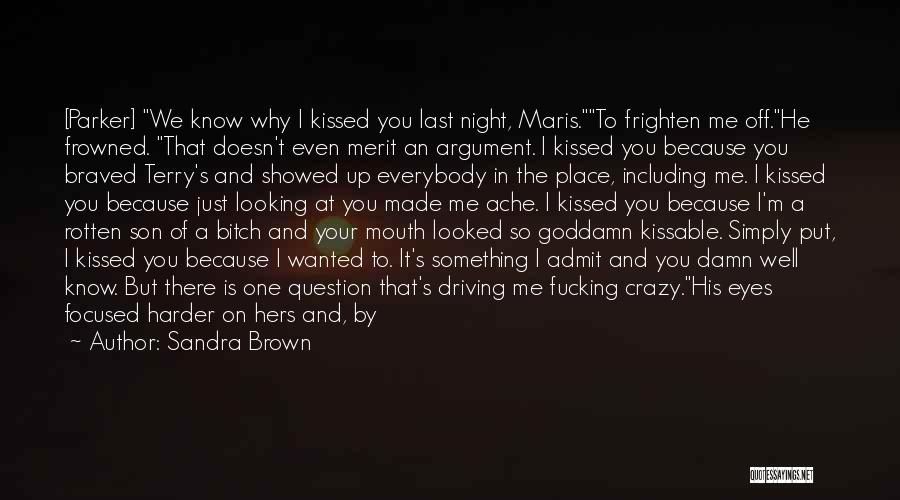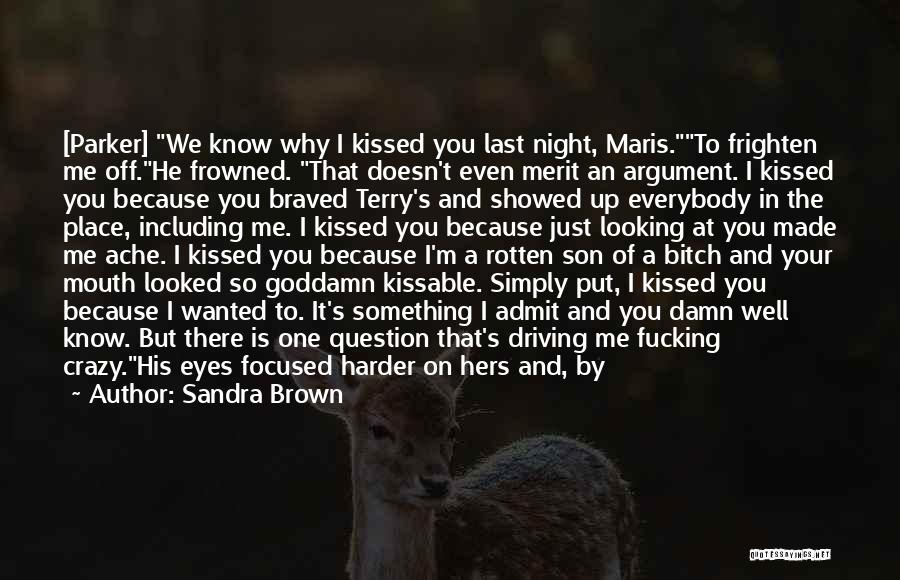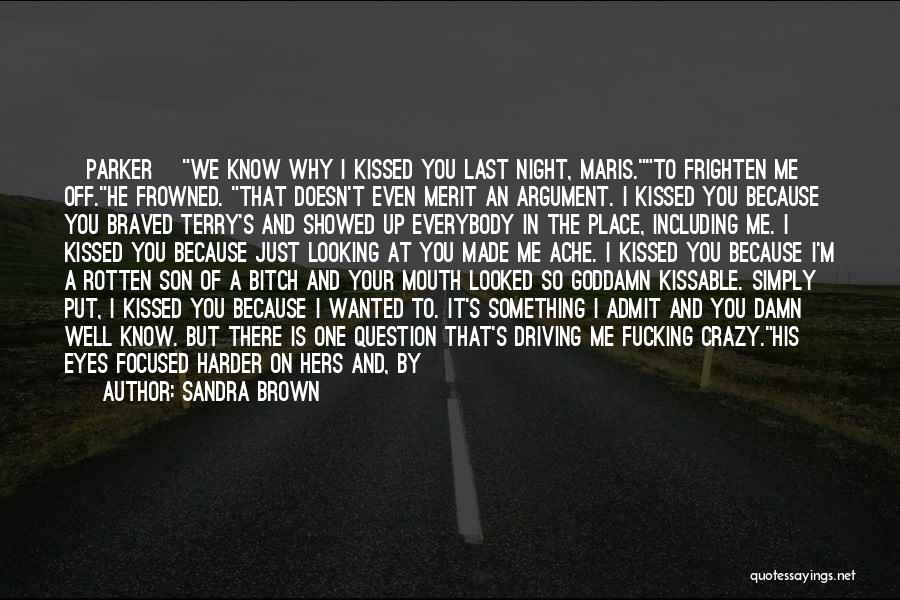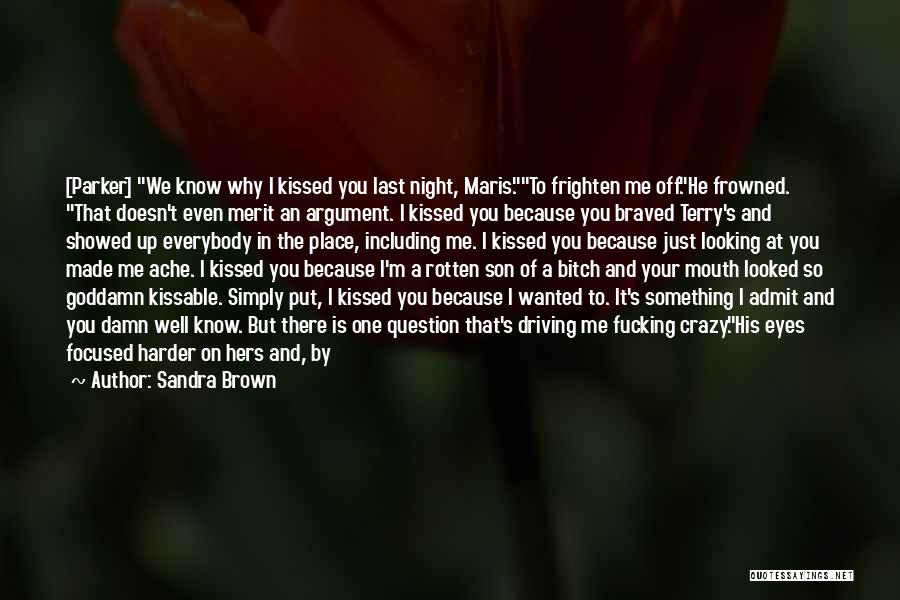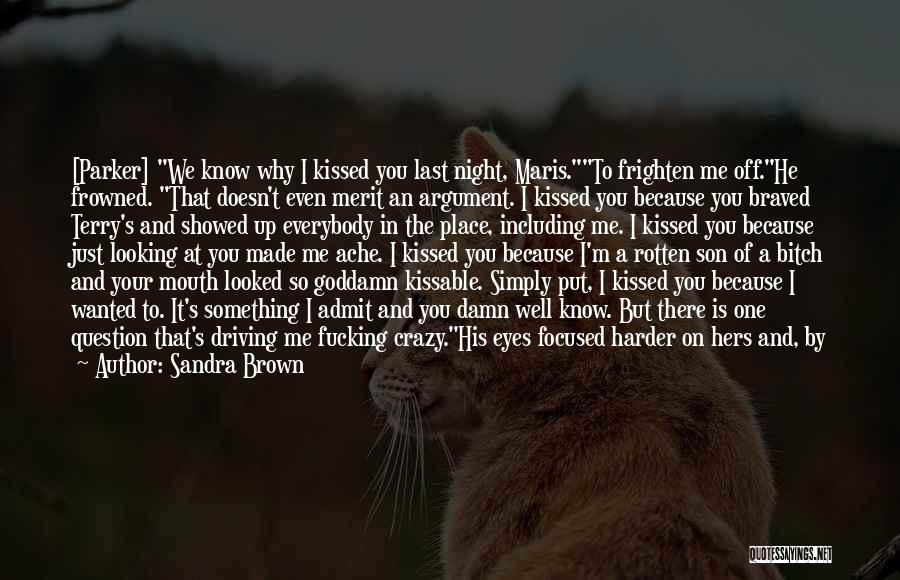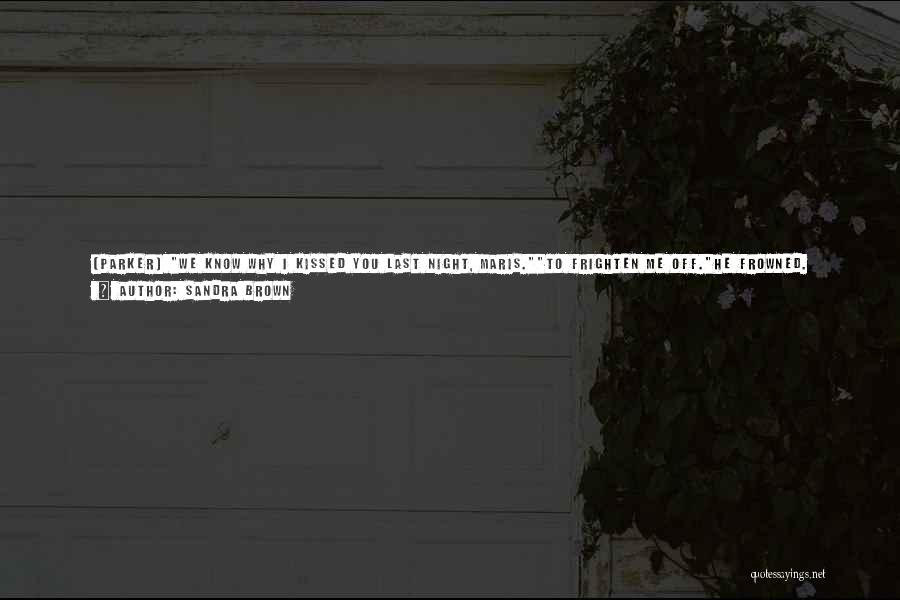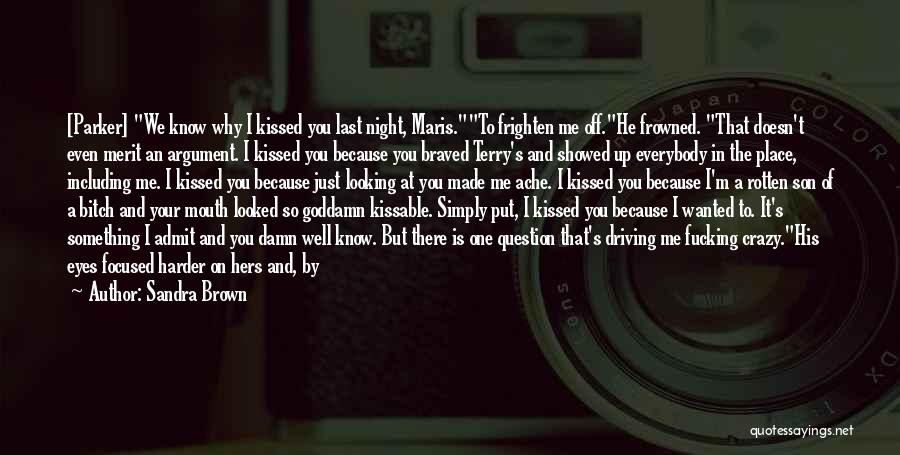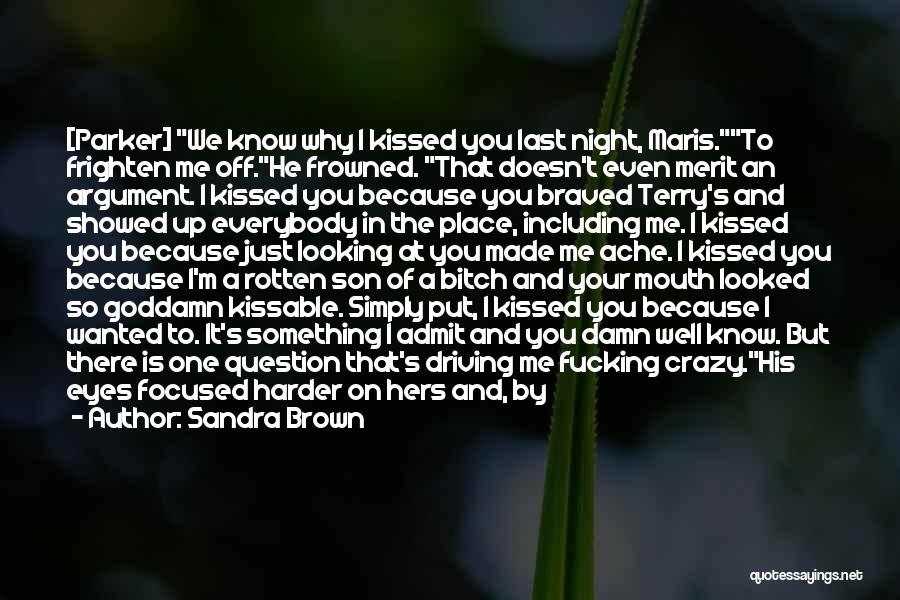 Related Authors
Related Topics