Philipp Meyer Quotes
One Day A Few Houses Appeared," Said Toshaway. "Someone Had Been Cutting The Trees. Of Course We Did Not Mind, In The Same Way You Would Not Mind If Someone Came Into Your Family Home, Disposed Of Your Belongings, And Moved In Their Own Family. But Perhaps, I Don't Know. Perhaps White People Are Different. Perhaps A Texan, If Someone Stole His House, He Would Say: 'Oh, I Have Made A Mistake, I Have Built This House, But I Guess You Like It Also So You May Have It, Along With All This Good Land That Feeds My Family. I Am But A Kahuu, Little Mouse. Please Allow Me To Tell You Where My Ancestors Lie, So You May Dig Them Up And Plunder Their Graves.' Do You Think That Is What He Would Say, Tiehteti-taibo?"
That Was My Name. I Shook My Head.
"That's Right," Said Toshaway. "He Would Kill The Men Who Had Stolen His House. He Would Tell Them, 'Itsa Nu Kahni. Now I Will Cut Out Your Heart.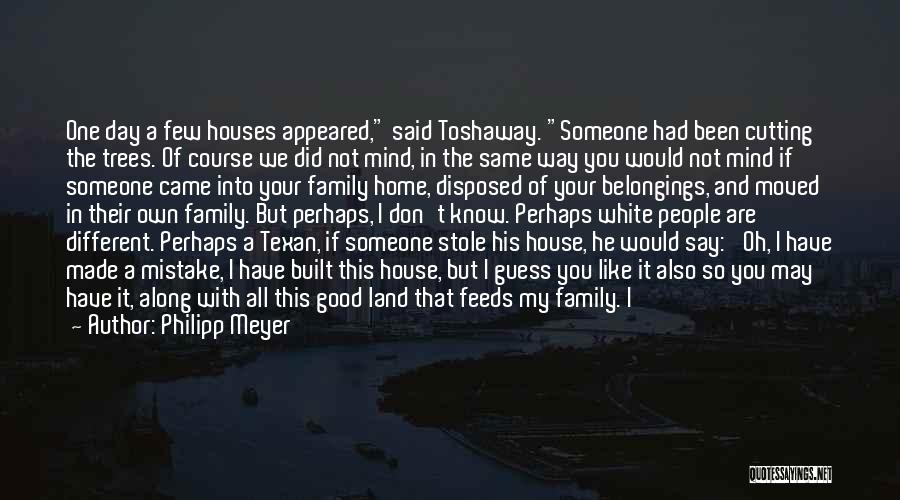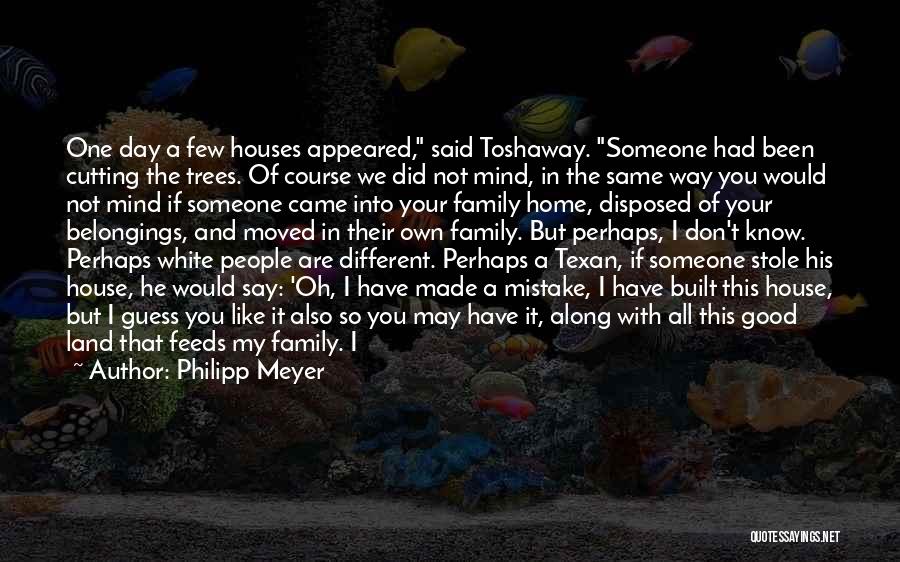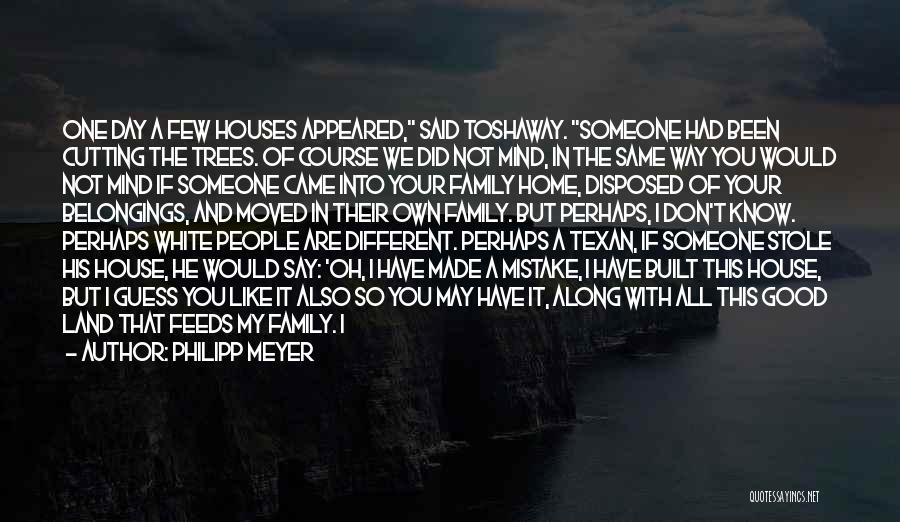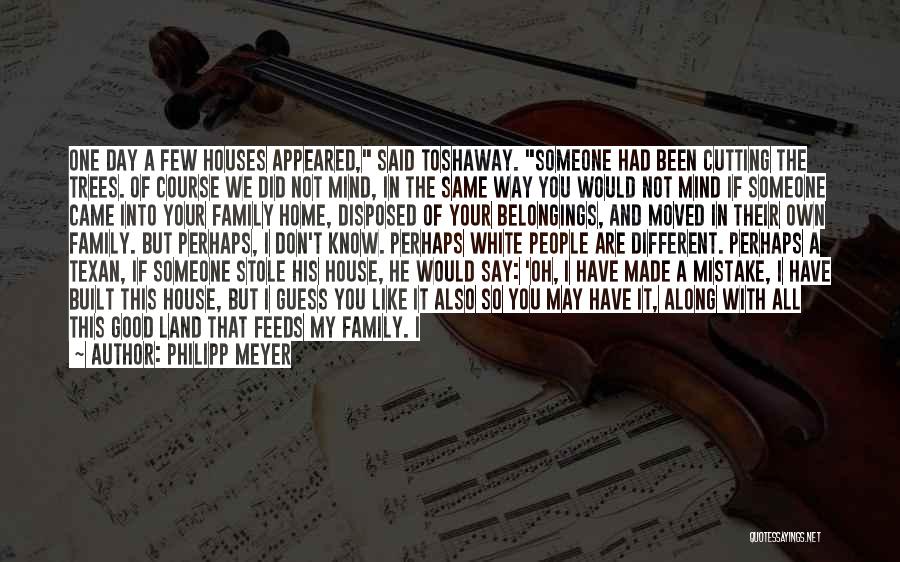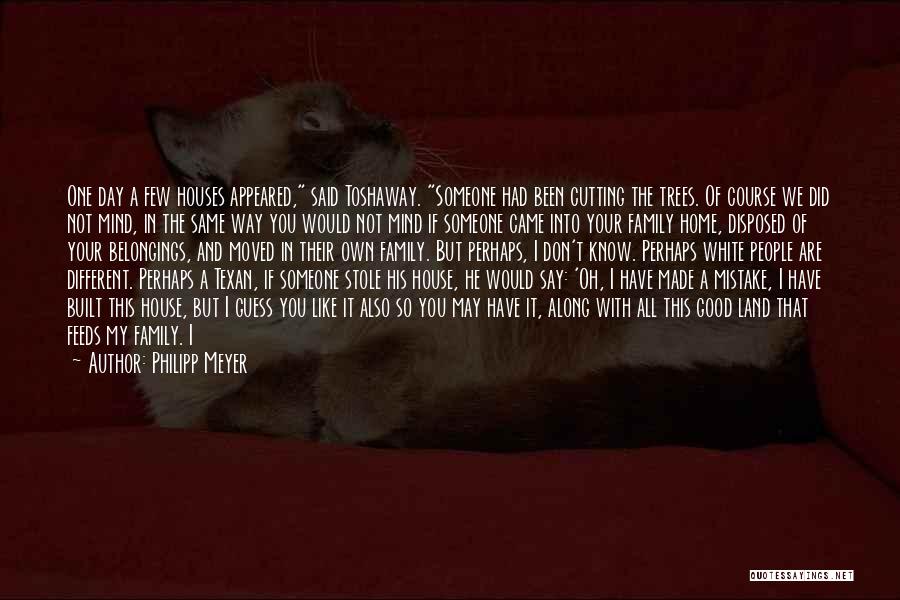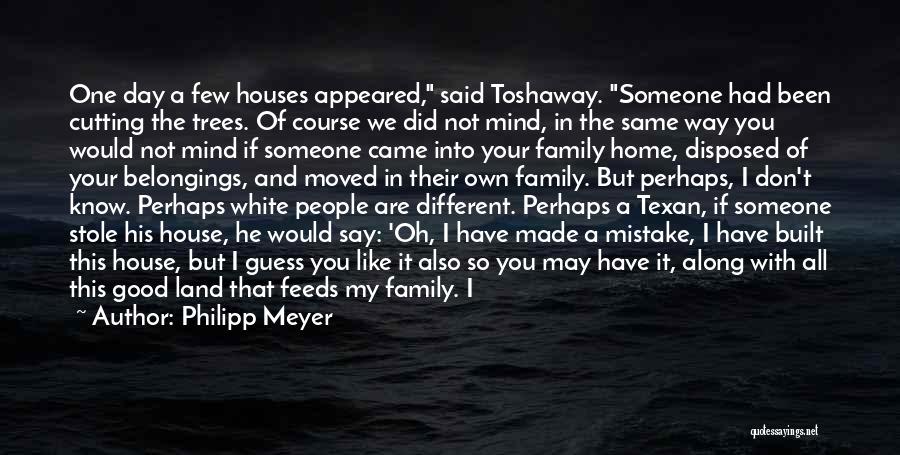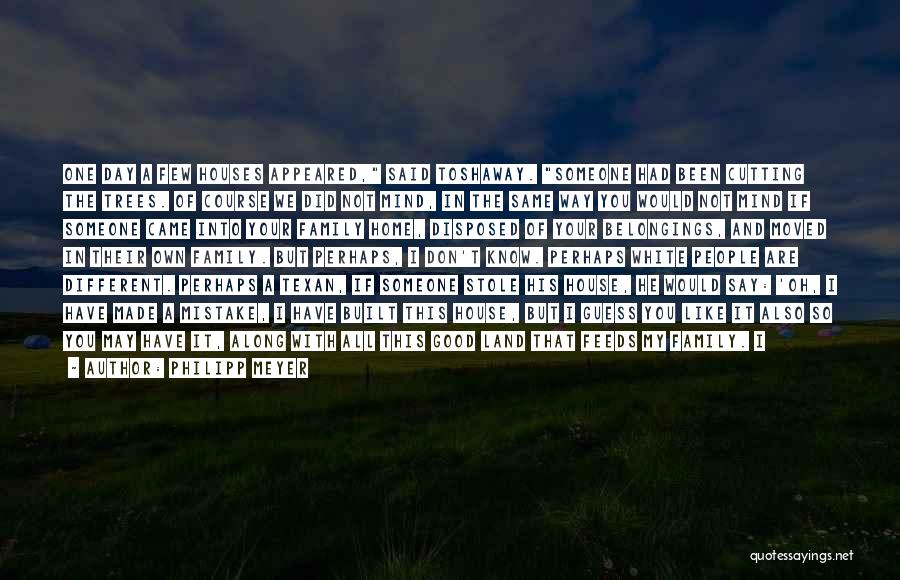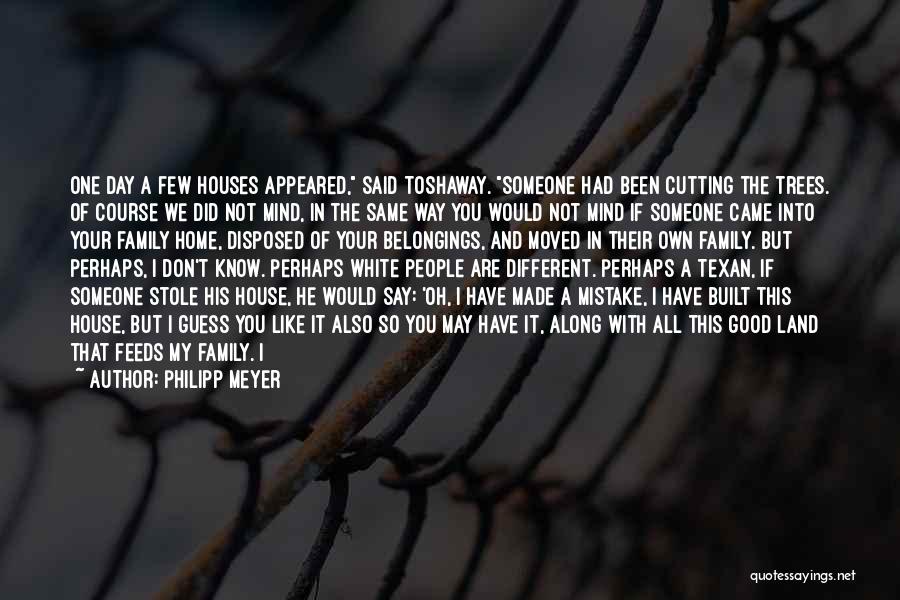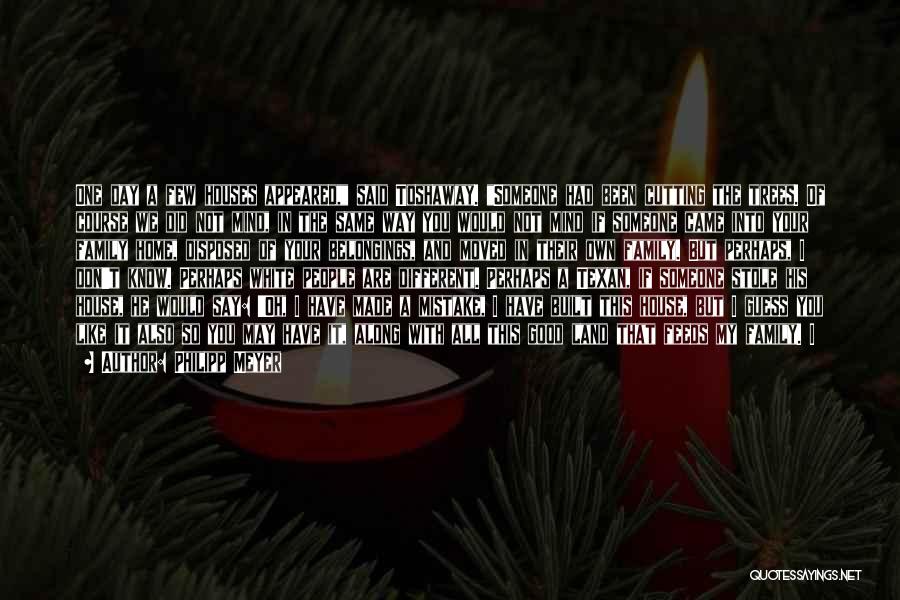 Related Authors
Related Topics