Helen Simonson Quotes
Oh, You're American,' Said Mrs. Khan, Holding Out Her Hand. 'What A Charming Costume.'
'The Bengal Lancers Were Apparently A Famous Anglo-Indian Regiment,' Said The Young Man. He Pulled At His Thighs To Display The Full Ballooning Of The White Jodhpurs. 'Though How The Brits Conquered The Empire Wearing Clown Pants Is Beyond Me.'
'From The Nation That Conquered The West Wearing Leather Chaps And Hats Made Of Dead Squirrel,' Said The Major.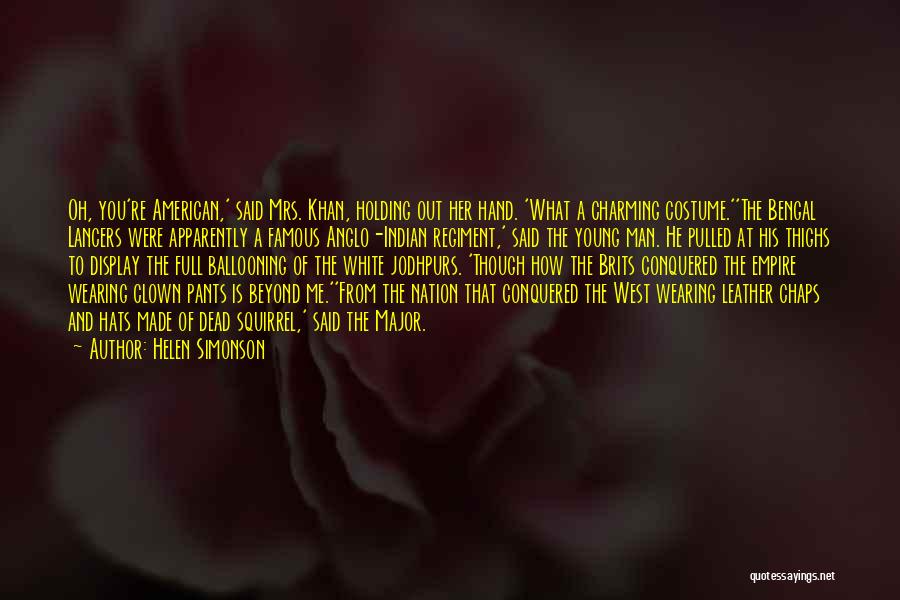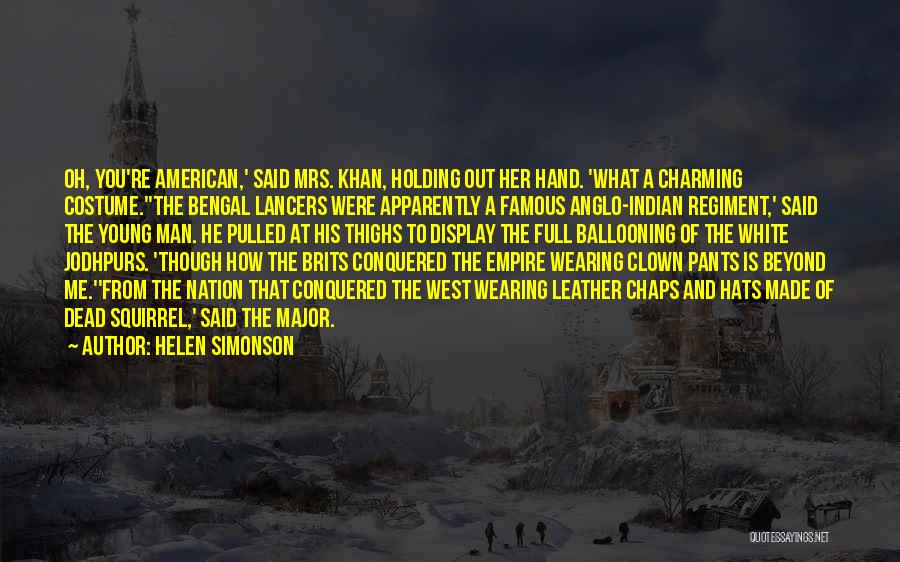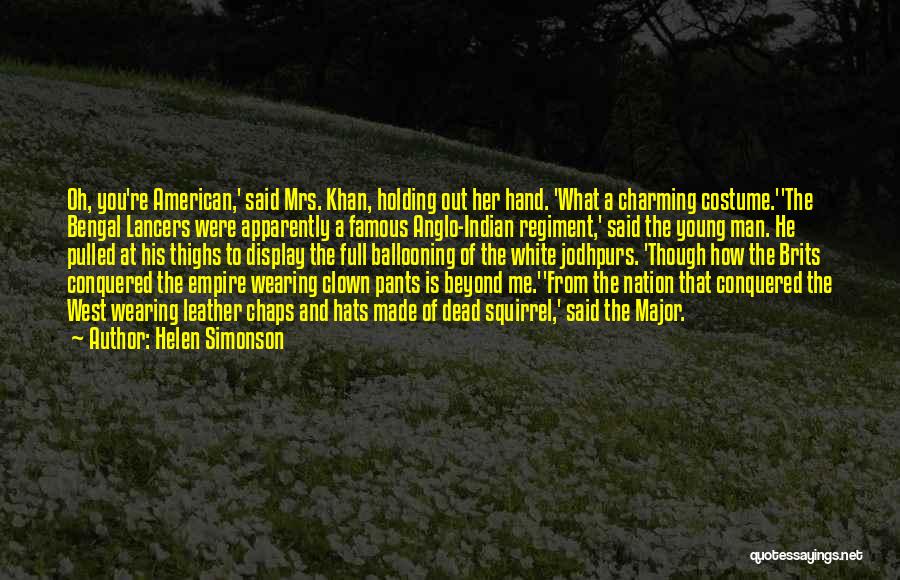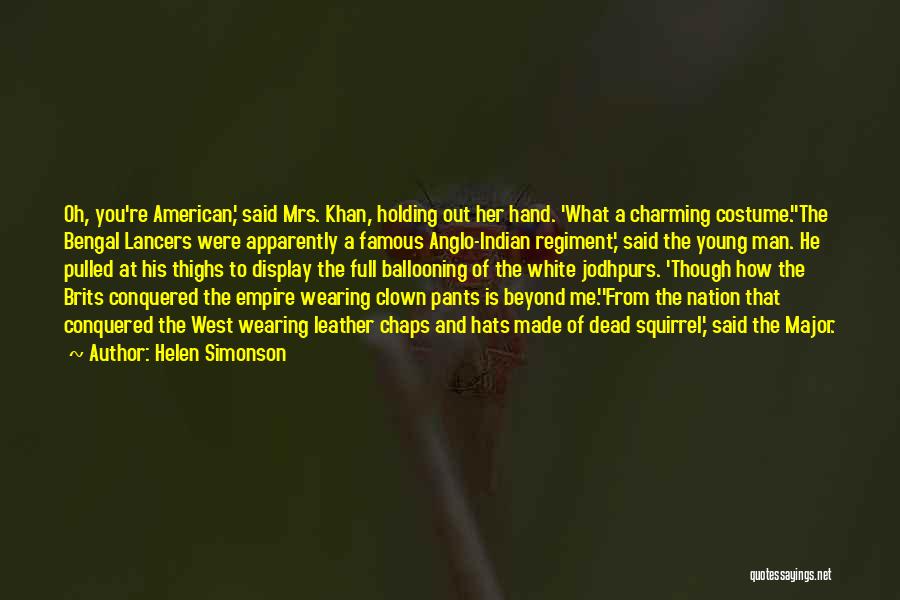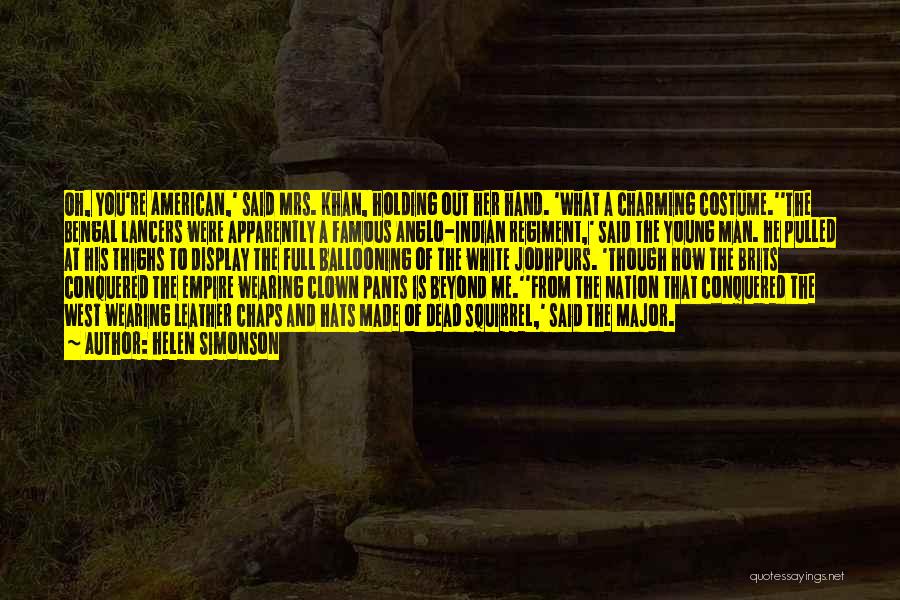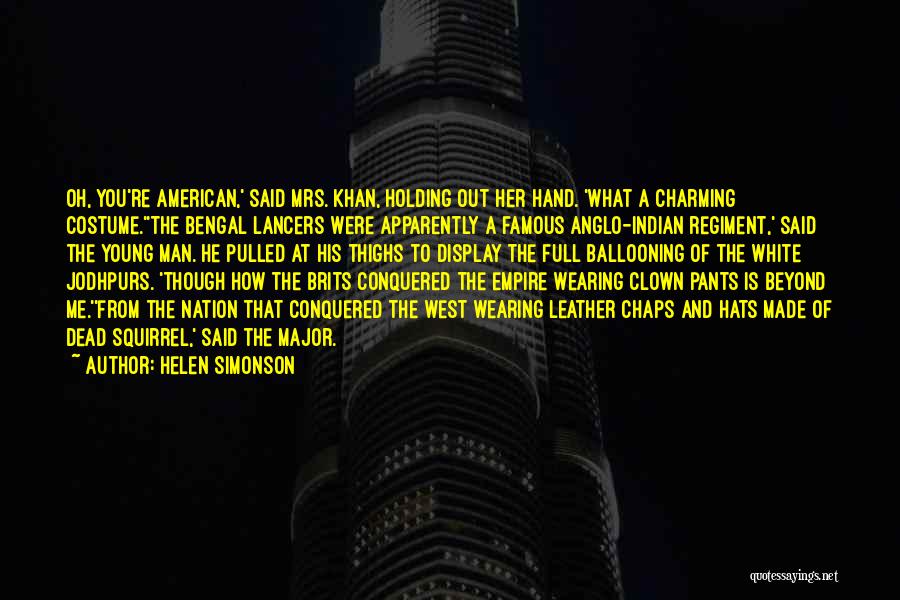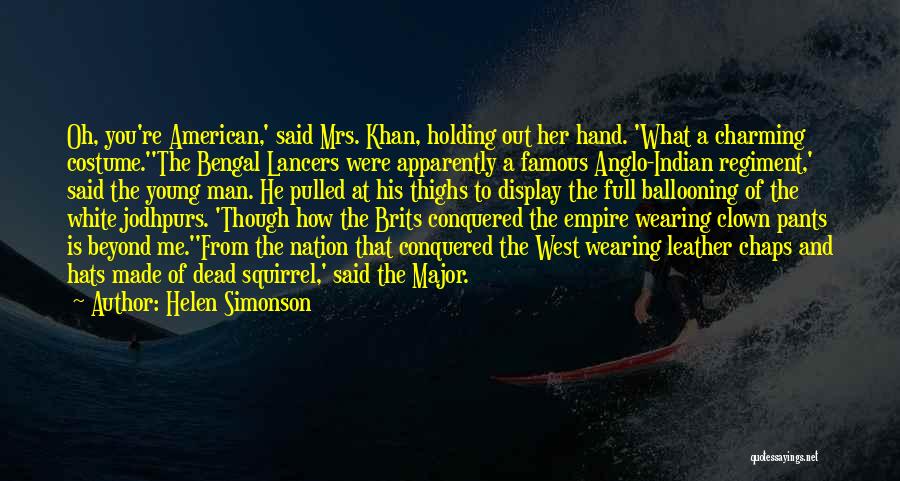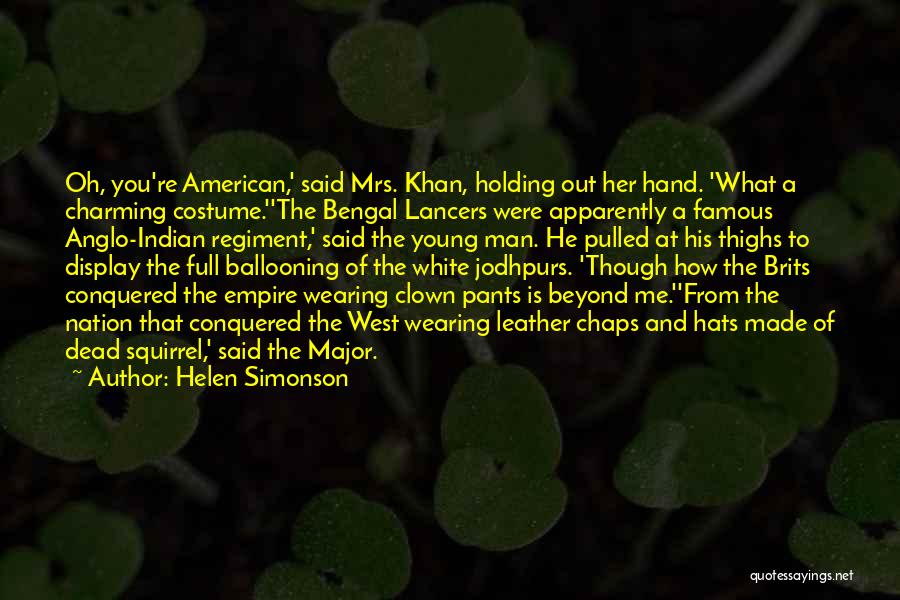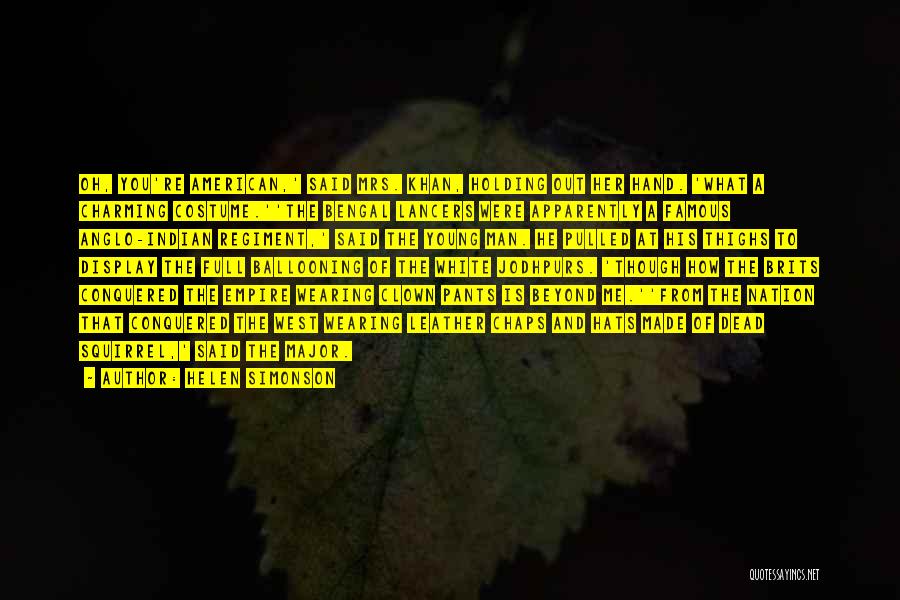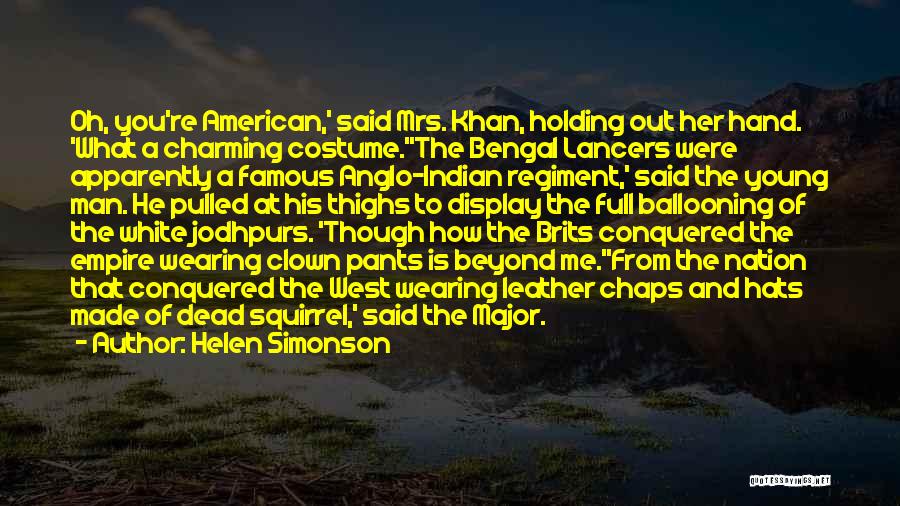 Related Authors
Related Topics