Cherie Priest Quotes
Oh, It Doesn't Work At All. That's The Problem! It's An Endless, Halting Parade Of Inspections, Bribes, And Nonsense - But If You're Aboard A Texas Vessel, You'll Find Less Inconvenience Along The Way."
"It's Because Of Their Guns!" Declared Mr. Henderson, Once More Escaping His Reverie, Bobbing Out Of It As If To Gasp For Air.
"Concise, My Love." Mrs. Henderson Gave Him A Smile. "And Correct. Texans Are Heavily Armed And Often Impatient. They Don't Need To Be Transporting Arms And Gunpowder To Create A Great Nuisance For Anyone Who Stops Them, So They Tend To Be Stopped ... Less Often.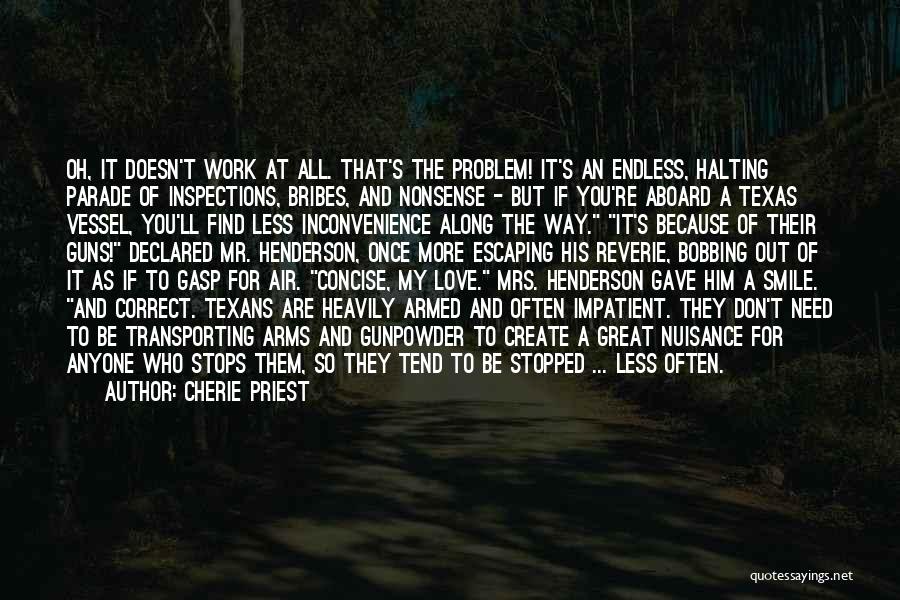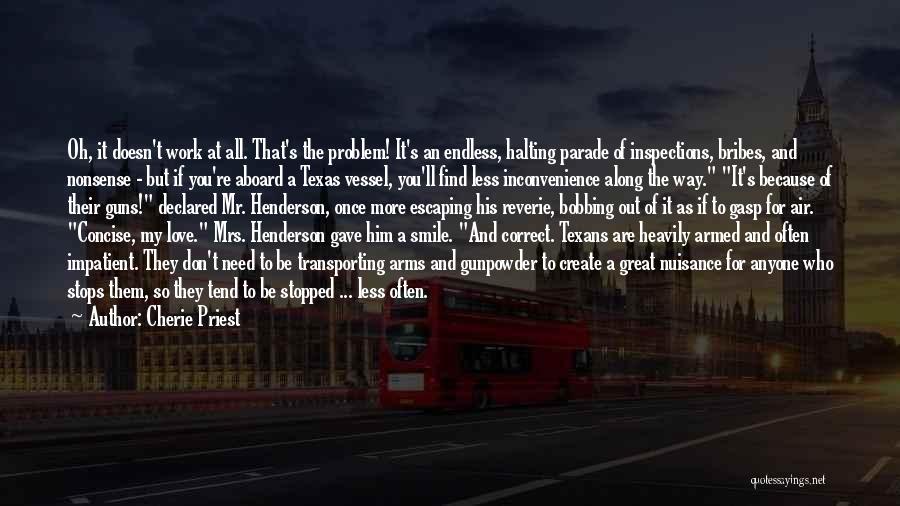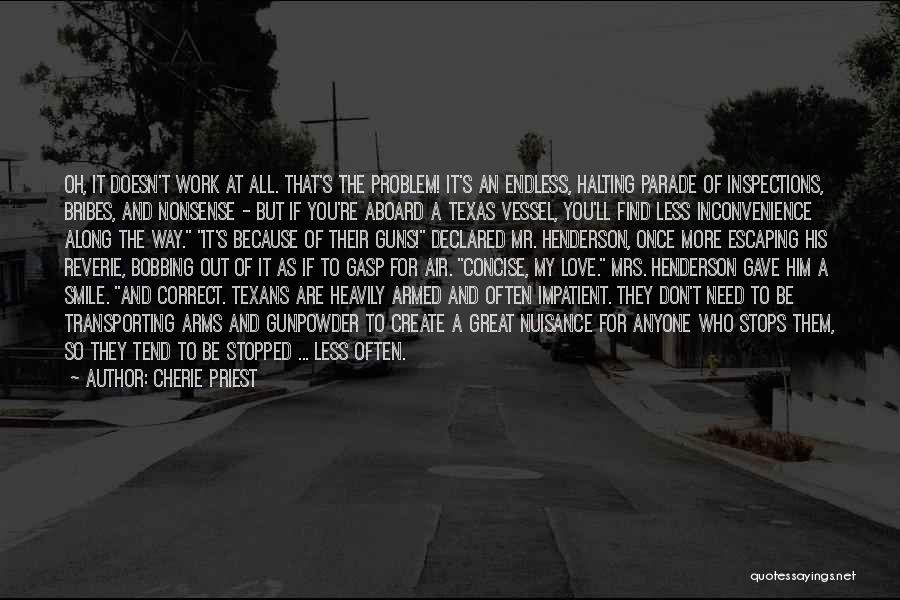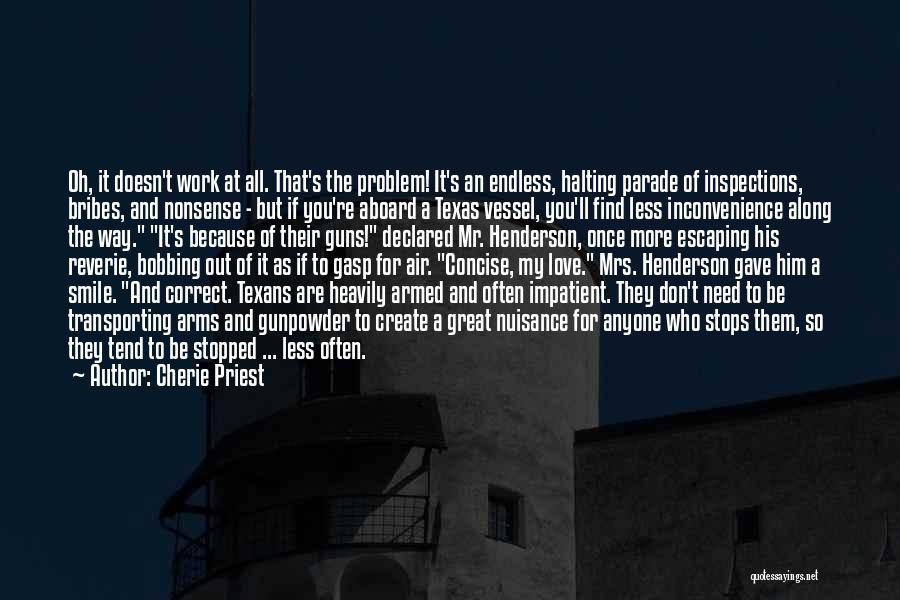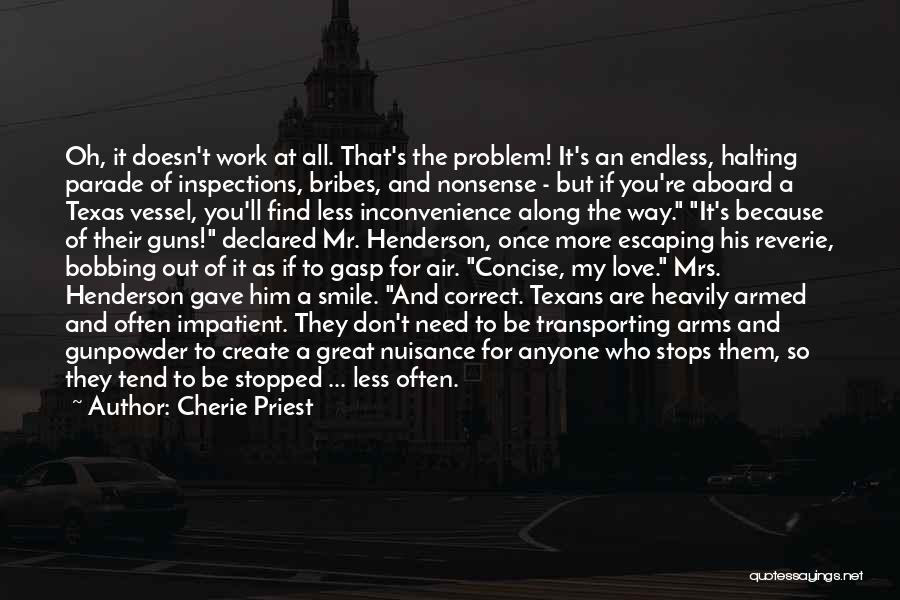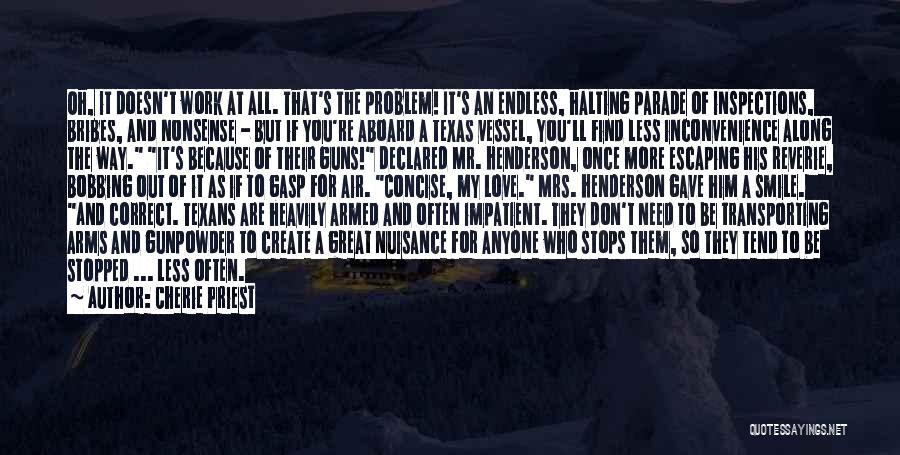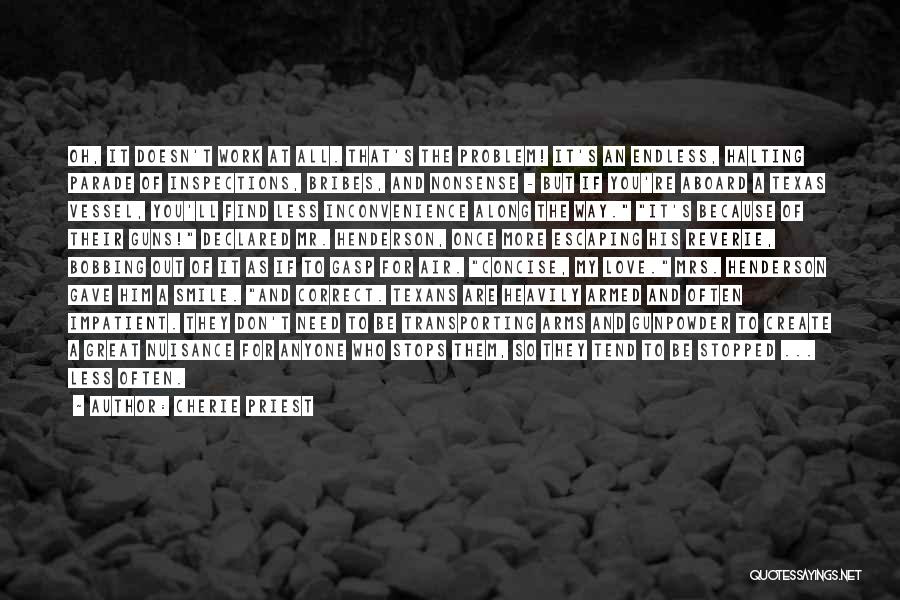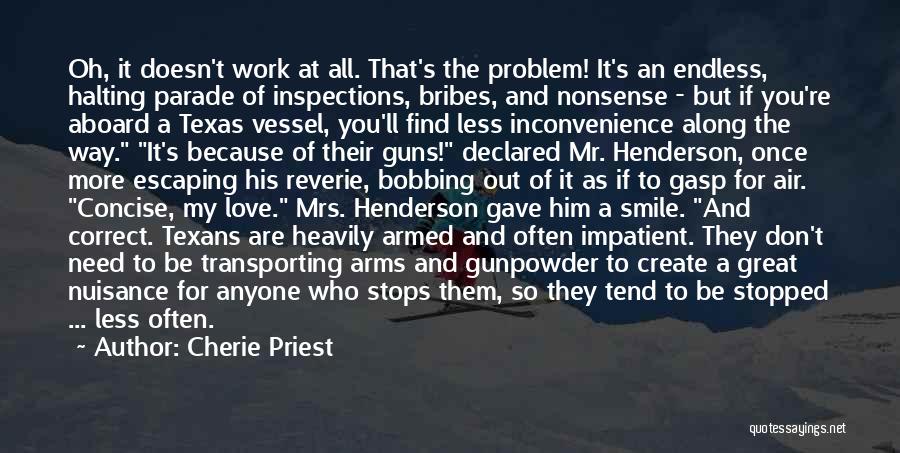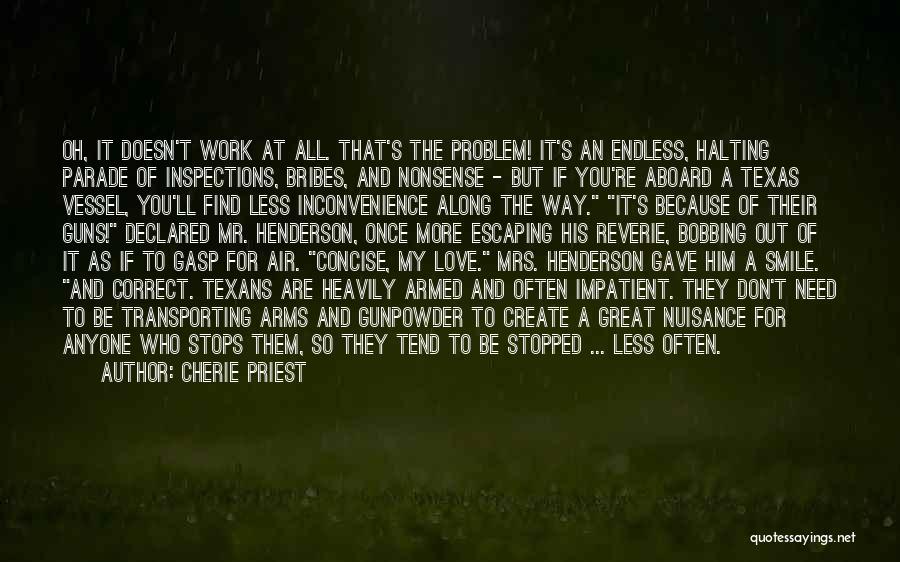 Related Authors
Related Topics