Carrie Jones Quotes
Oh." I Touch My Cheeks. "You Licked Me."
He Laughs And Leans Over, Giving A Tiny Tongue Swipe To My Hand. "You're Very Lickable."
I Try To Hit Him. He Laughs Harder And Grabs My Hands.
"No Fair! Mere Mortal Against Werewolf," I Complain.
"Fine."
He Lets Go, But First He Kisses My Fingers, Each Of Them. I Sigh Happily.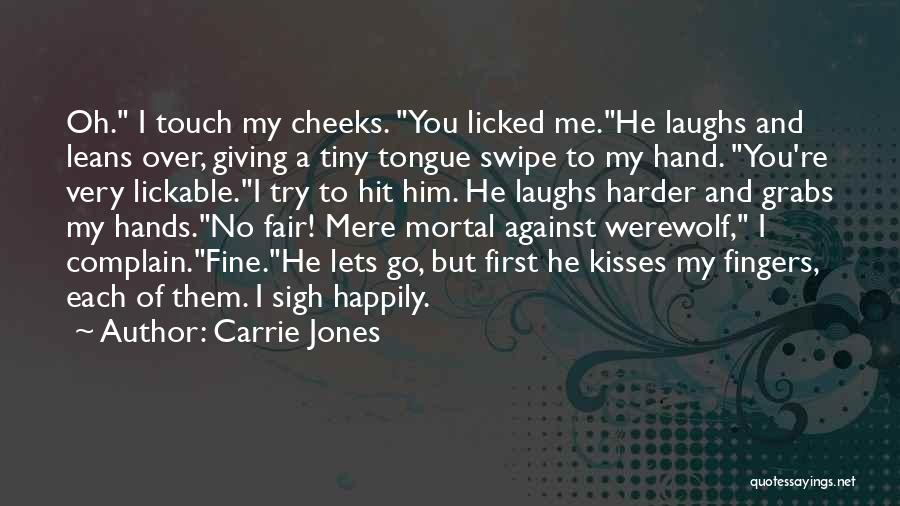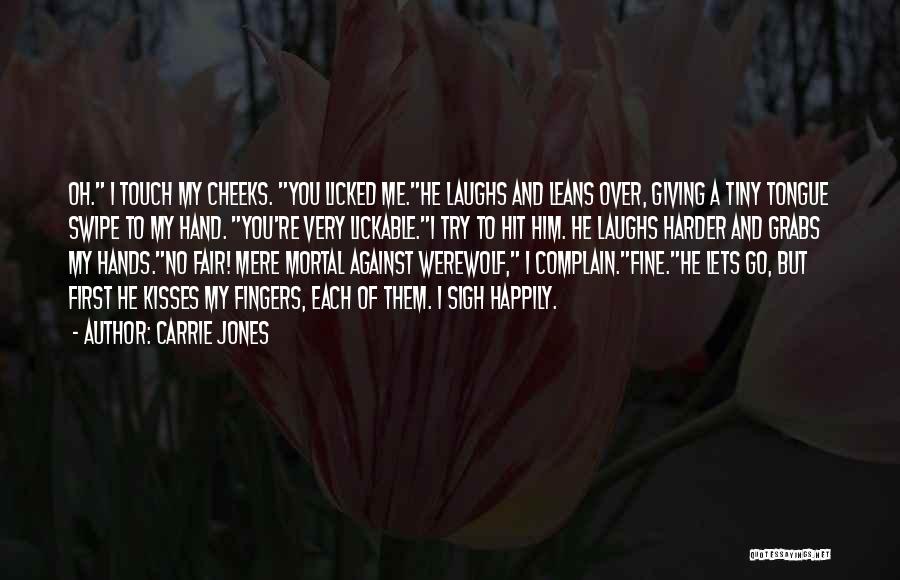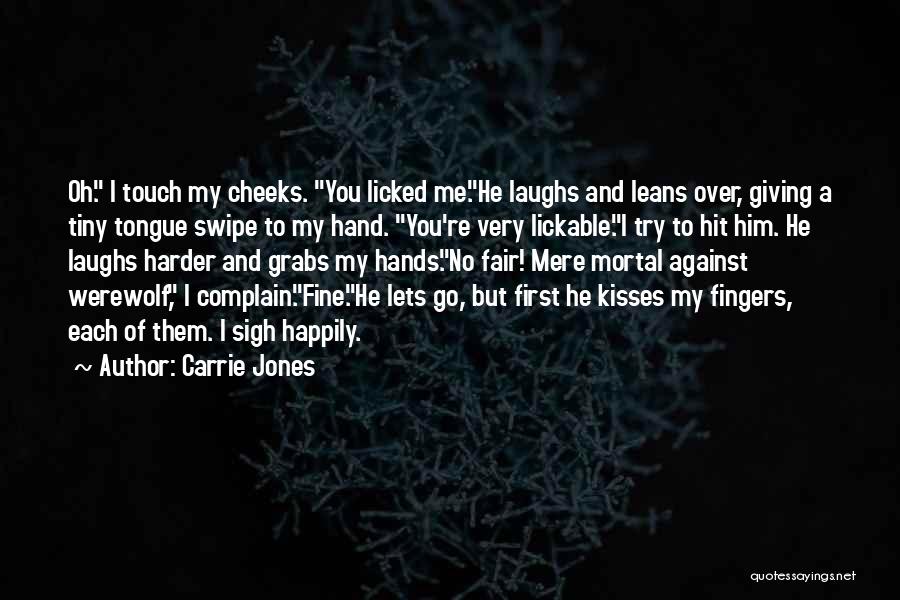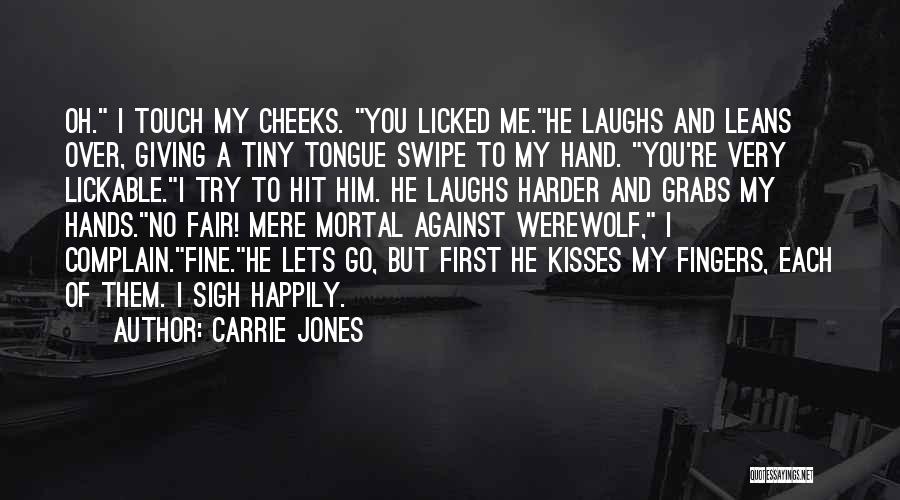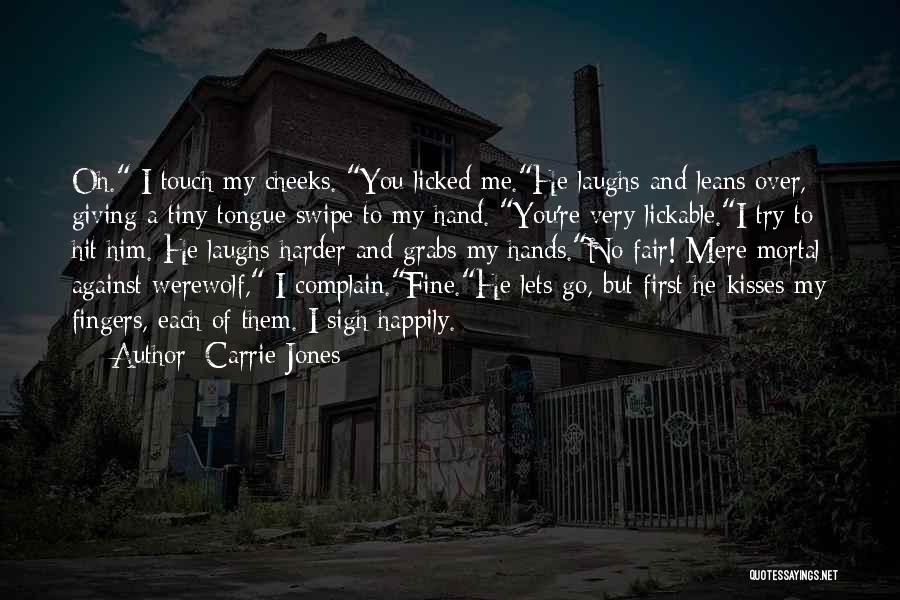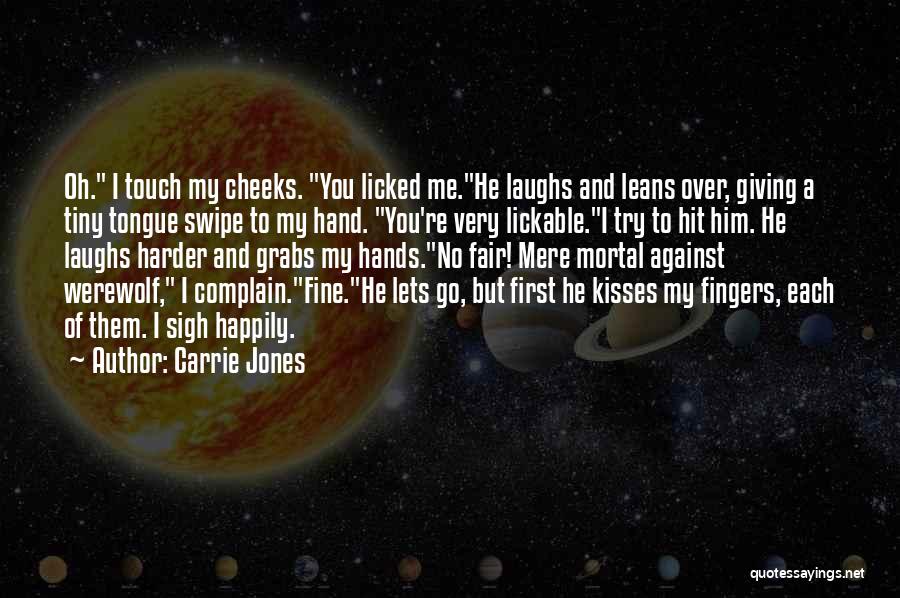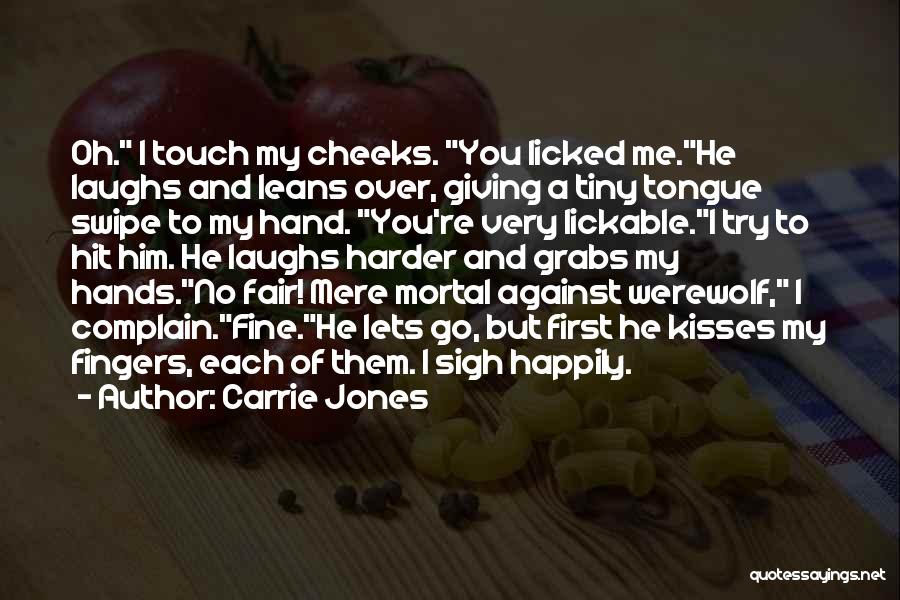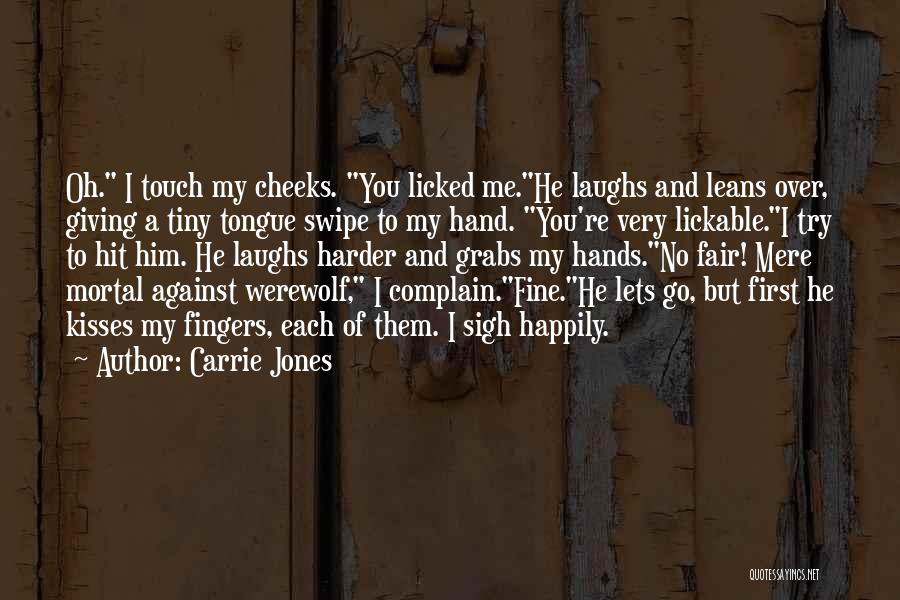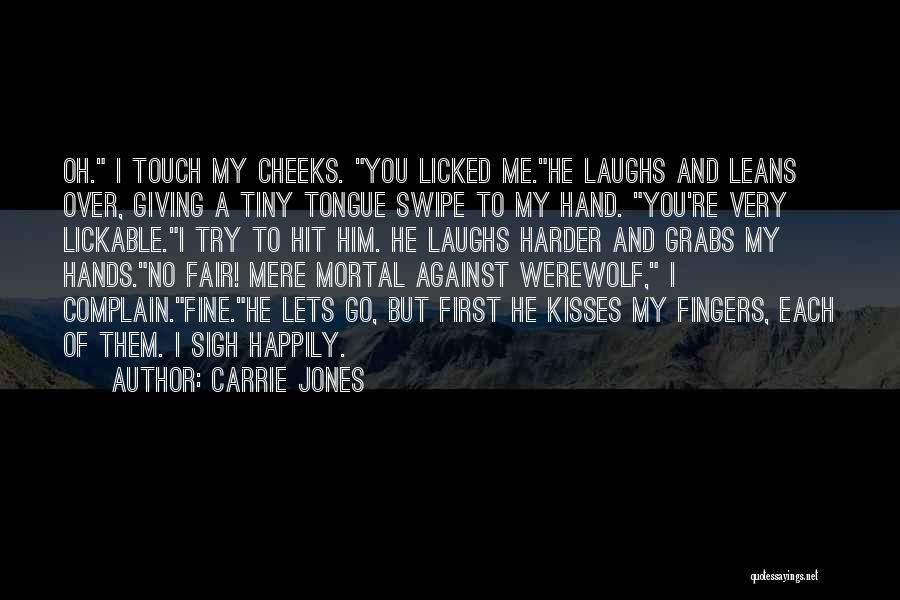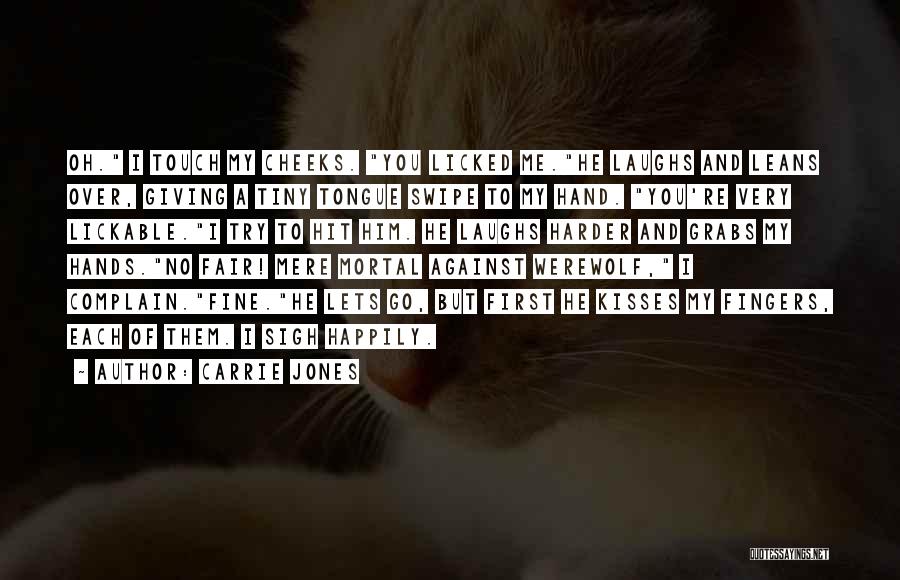 Related Authors
Related Topics