Chila Woychik Quotes
Oh God, For A Few Who Will Love Me In Tiny Ways Every Single Day Of My Flashing Existence. For A Mere One Or Two Who Will Treat Me Like The Trash I Am, Who Will Love The Smell Of Garbage And Rummage Through The Bin Of My Failings To Find The Wrapped Cheeseburger They Can Do Without But Consider Long Enough To Get Their Taste Buds Used To The Idea.
Oh For A Melodious Tongue To Sing Me A Song About French Fries.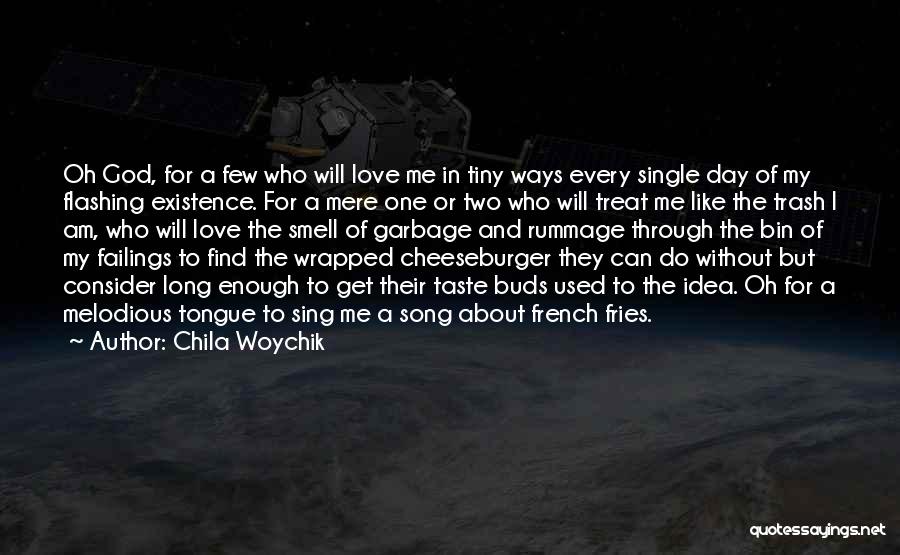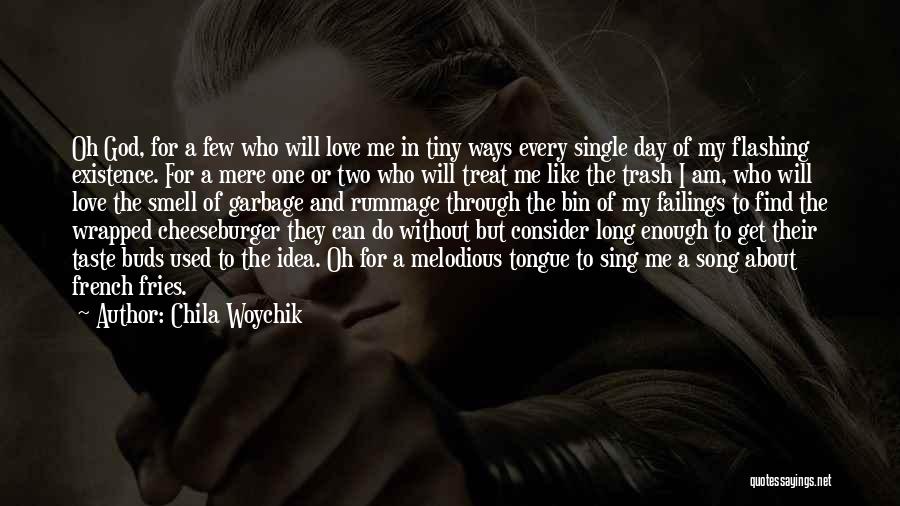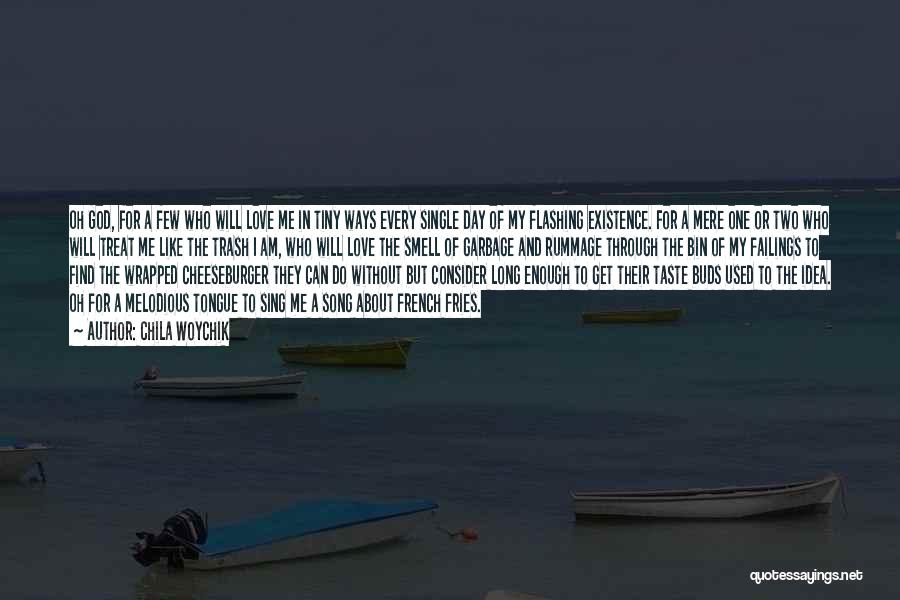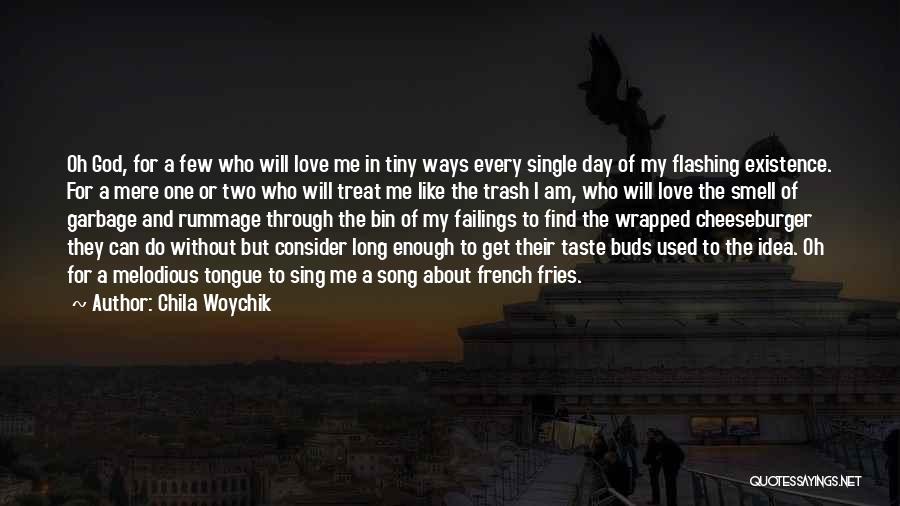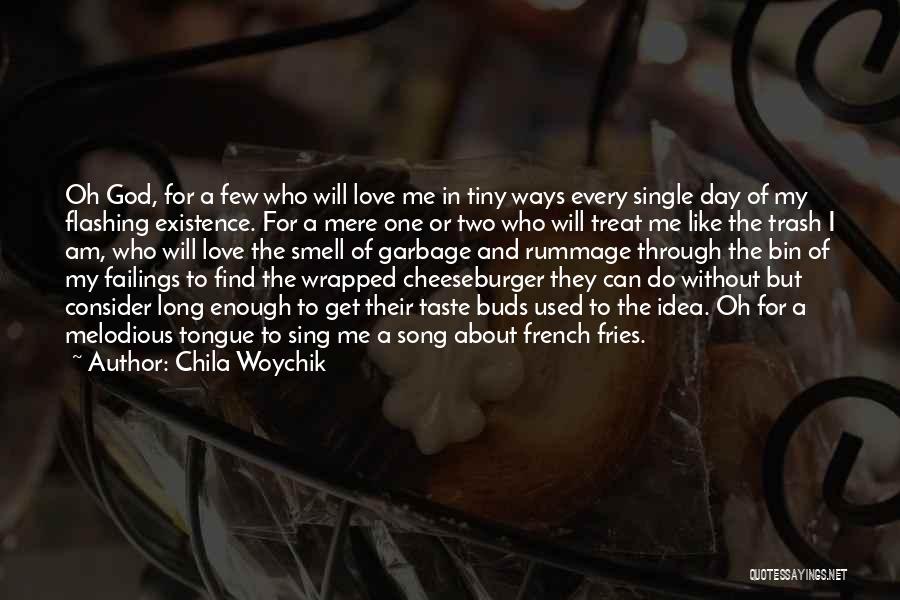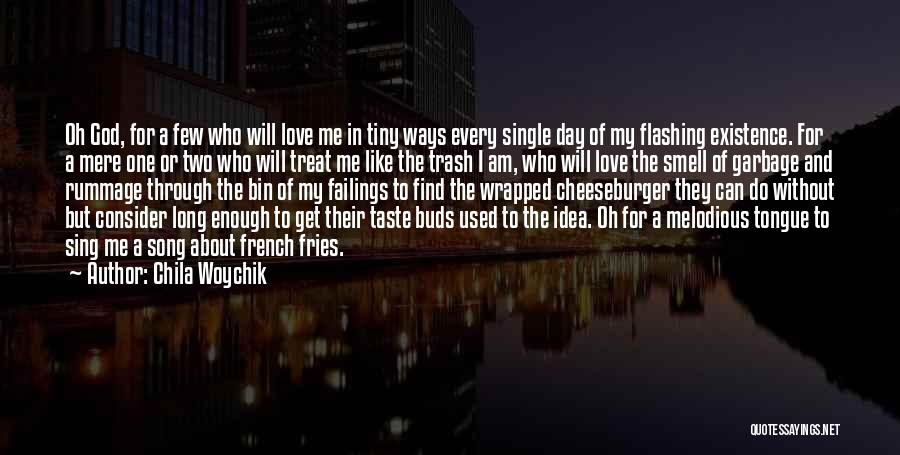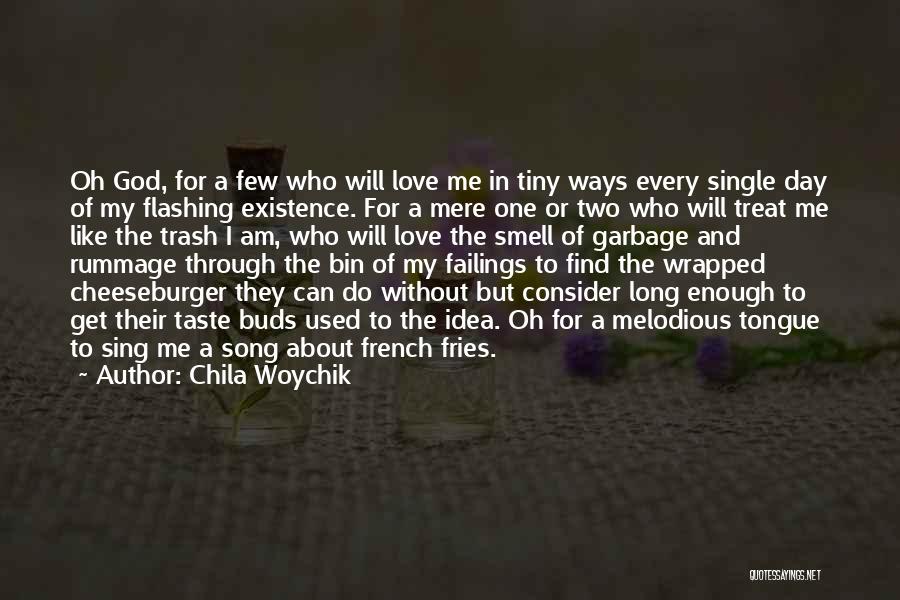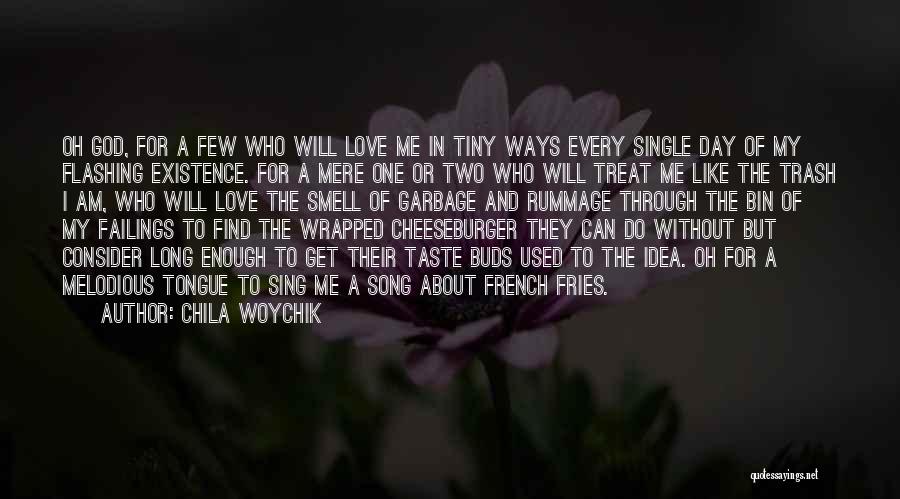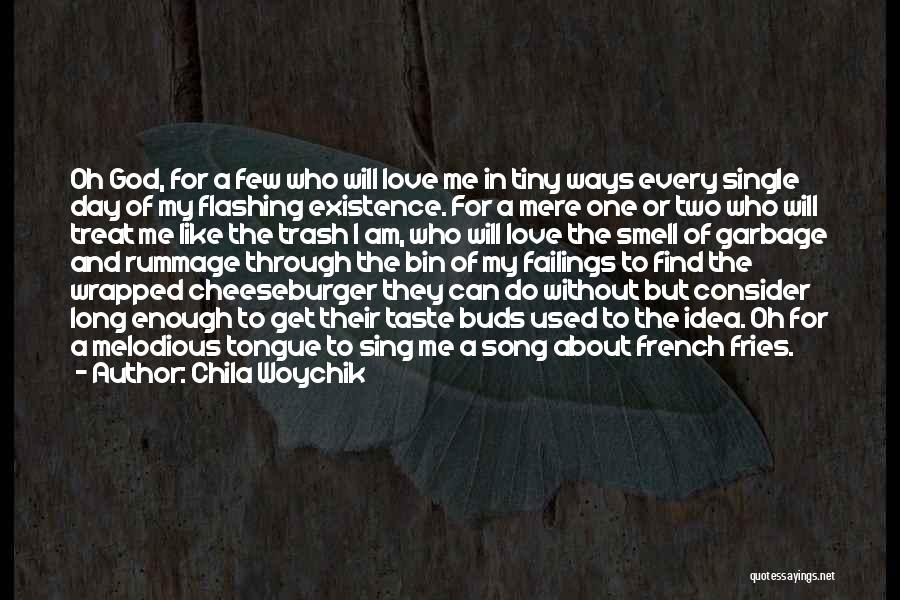 Related Authors
Related Topics