Johann Wolfgang Von Goethe Quotes
O My Charlotte, The Sacred, Tender Remembrance! Gracious Heaven! Restore To Me The Happy Moment Of Our First Acquaintance.
I Smile At The Suggestions Of My Heart, And Obey Its Dictates.
their Hearts Do Not Beat In Unison
I Turned My Face Away. She Should Not Act Thus. She Ought Not To Excite My Imagination With Such Displays Of Heavenly Innocence And Happiness, Nor Awaken My Heart From Its Slumbers, In Which It Dreams Of The Worthlessness Of Life! And Why Not? Because She Knows How Much I Love Her.
I Possess So Much, But My Love For Her Absorbs It All. I Possess So Much, But Without Her I Have Nothing.
My Dear Friend, My Energies Are All Prostrated: She Can Do With Me What She Pleases.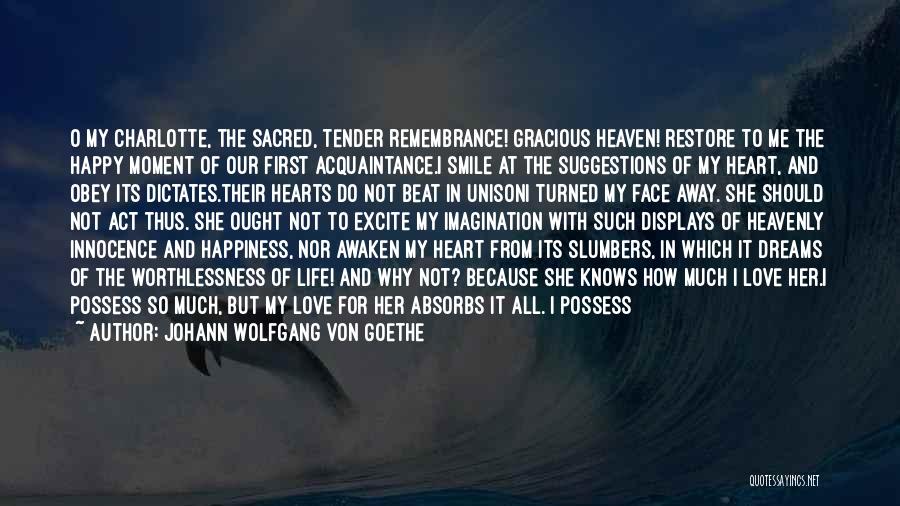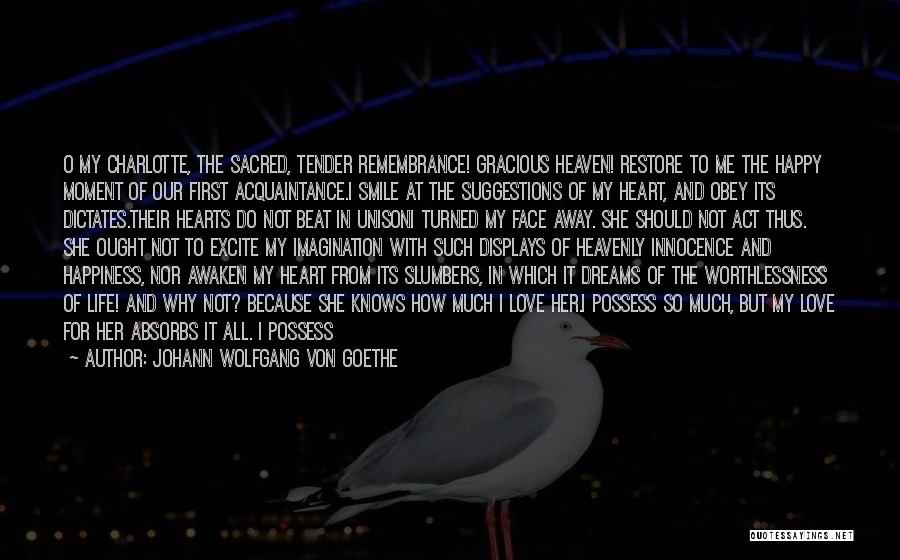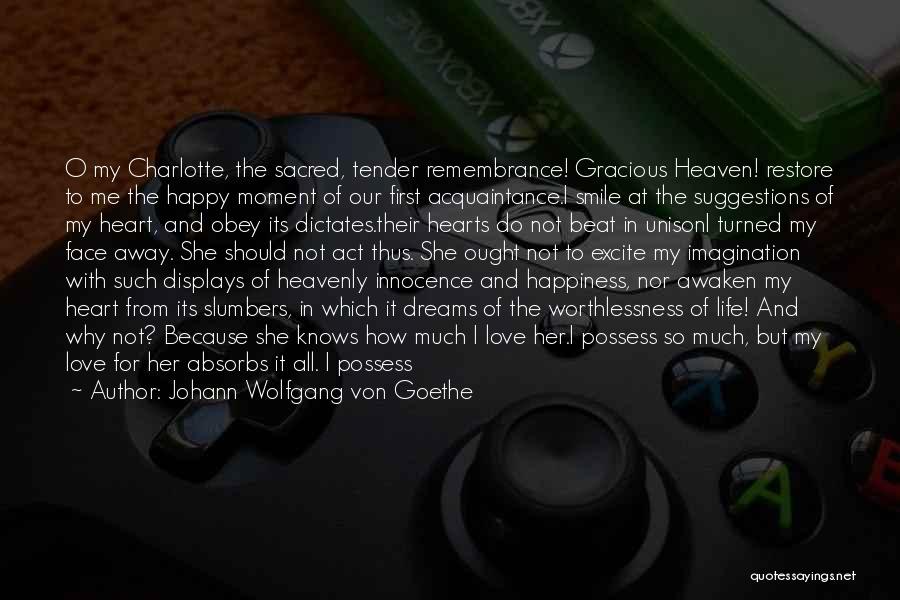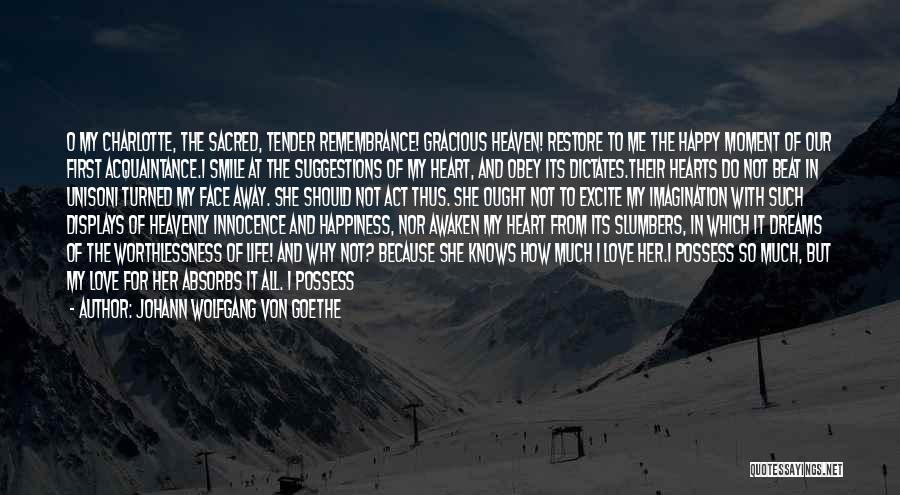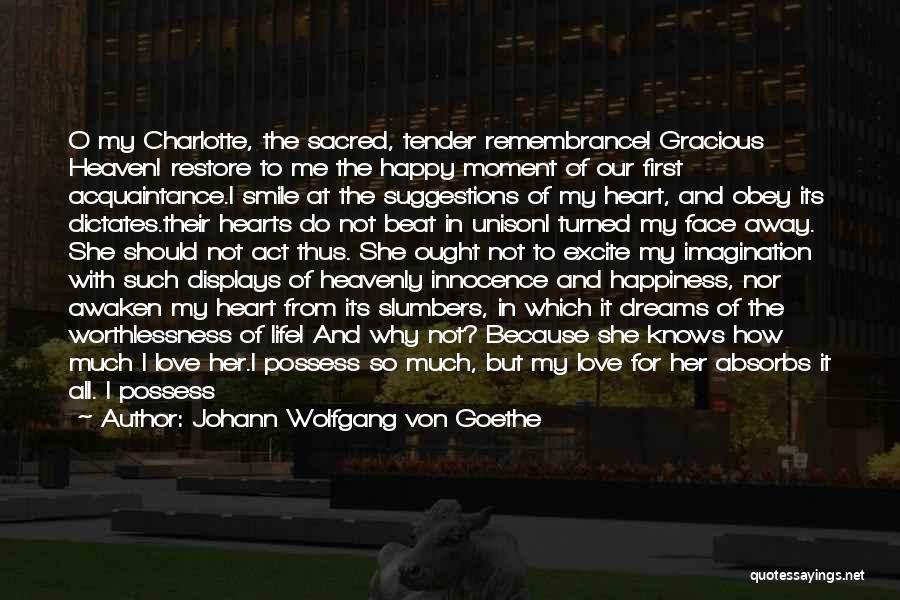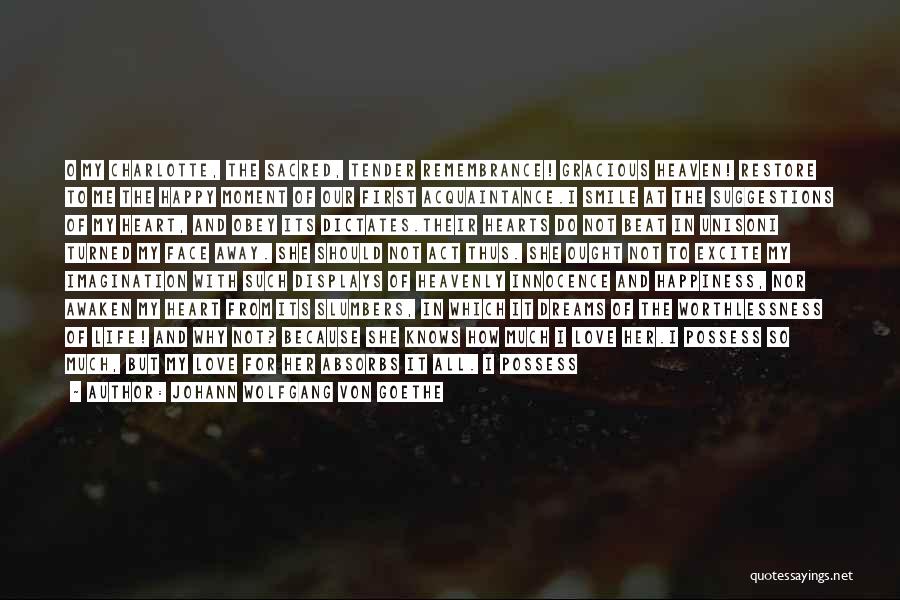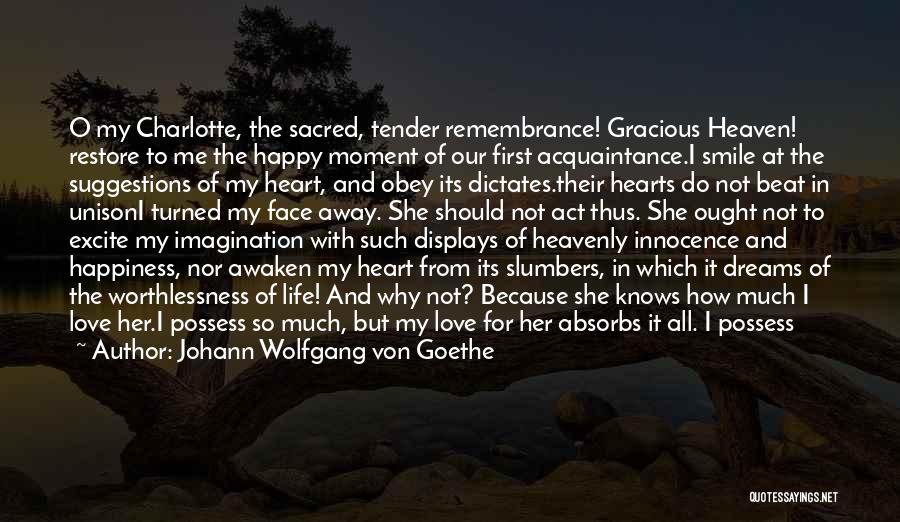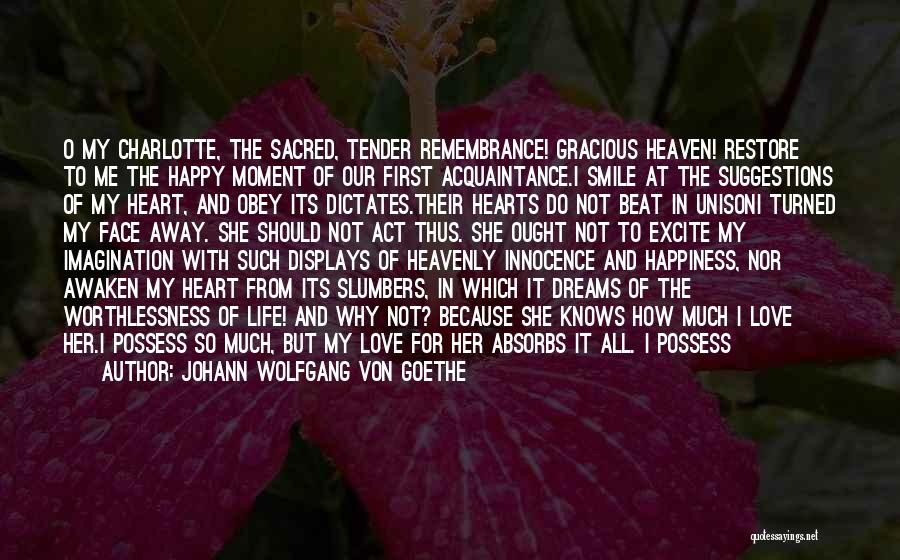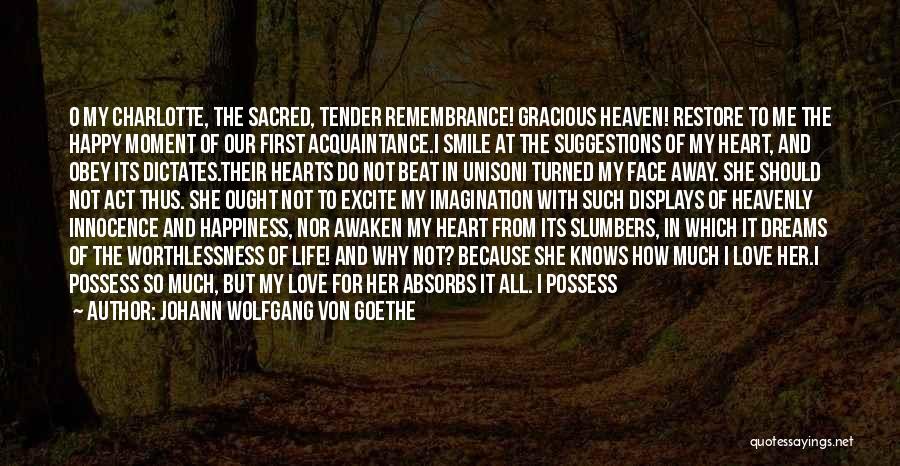 Related Authors
Related Topics