Rick Riordan Quotes
Not Long," Zia Said. "I Wanted To Talk To You Before [Carter And Amos] Come Back."
[Sadie] Raised An Eyebrow. "About Carter? Well, If You're Wondering Whether He Likes You, The Way He Stammers Might Be An Indication."
Zia Frowned. "No, I'm - "
"Asking If I Mind? Very Considerate. I Must Say At First I Had My Doubts, What With You Threatening To Kill Us And All, But I've Decided You're Not The Bad Sort, And Carter's Mad About You, So - "
"It's Not About Carter."
"Oops. Could You Just Forget What I Said, Then?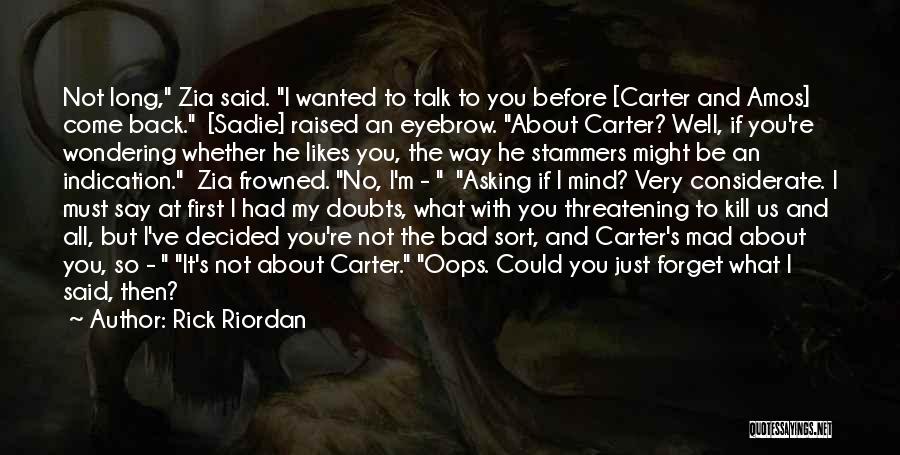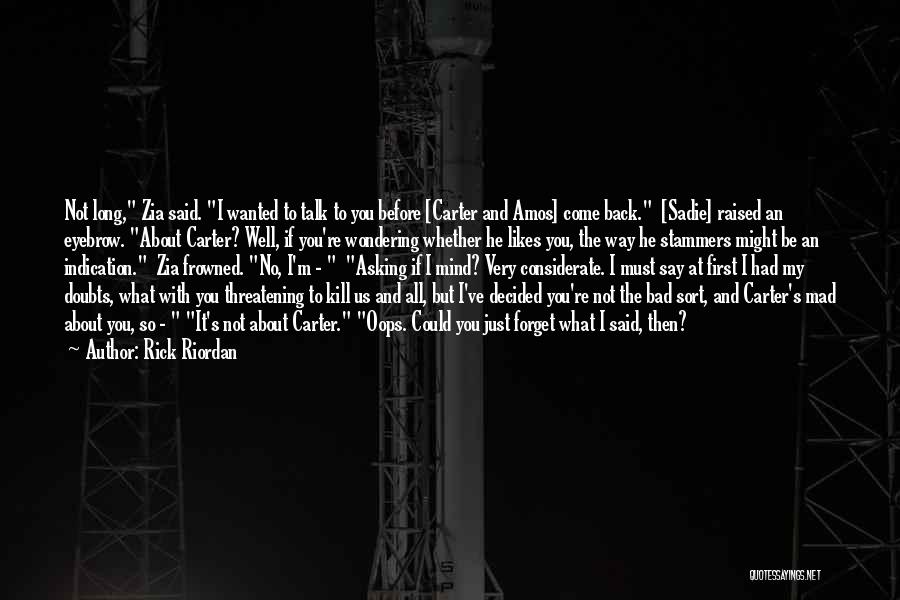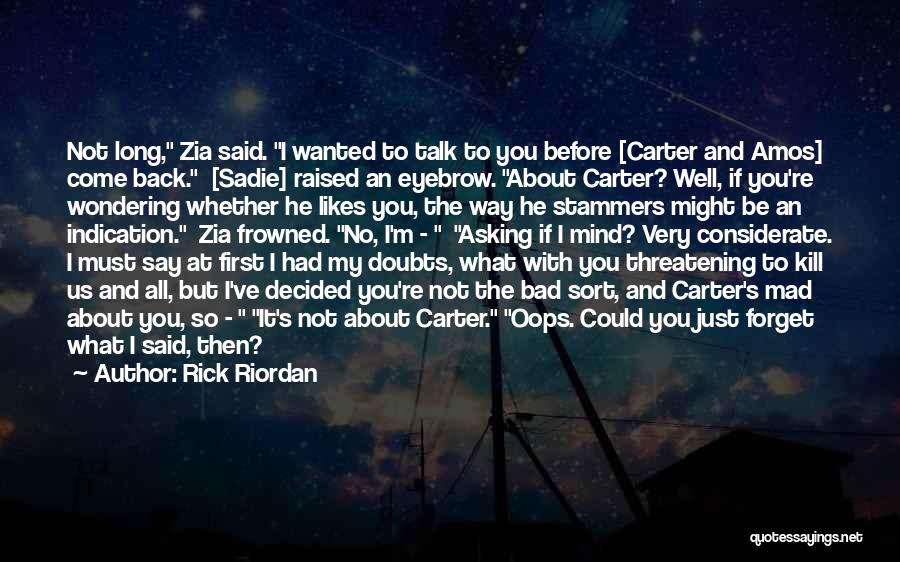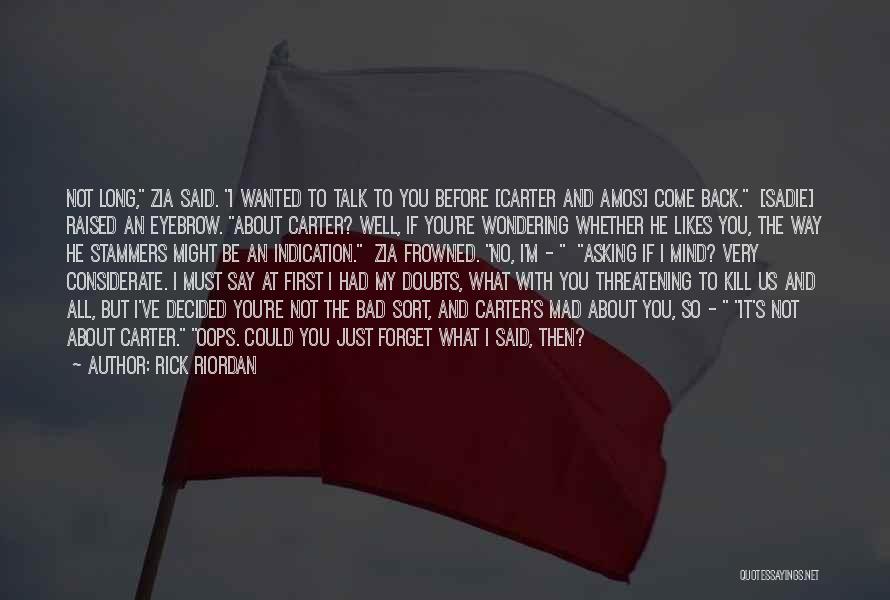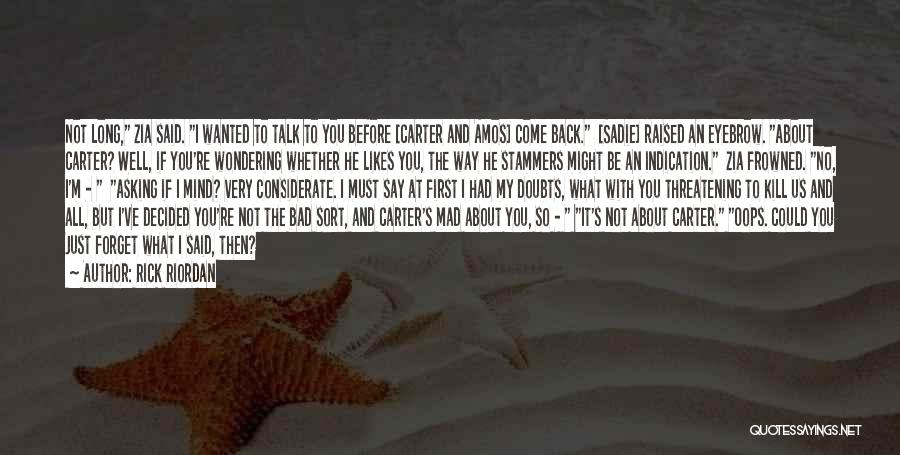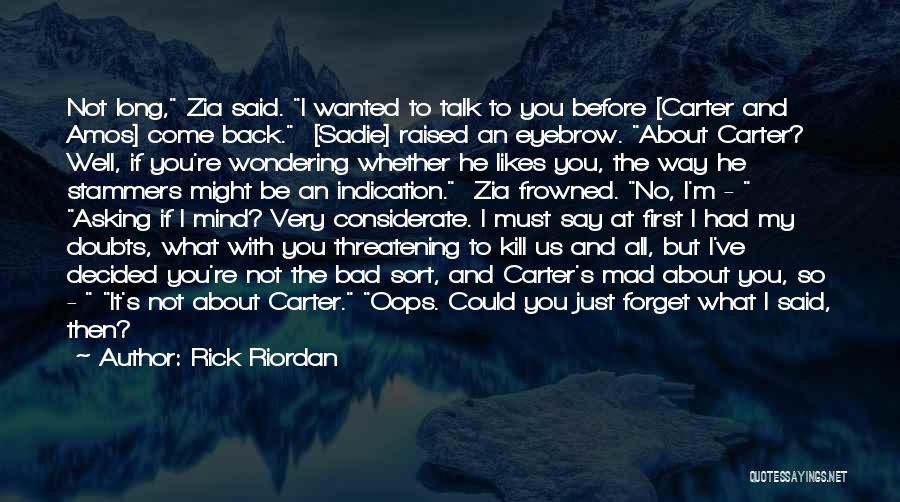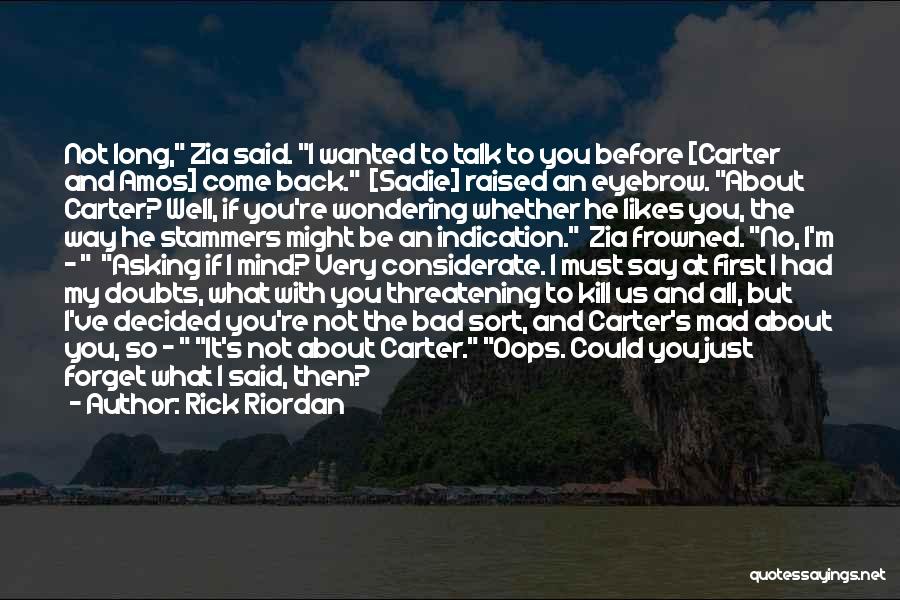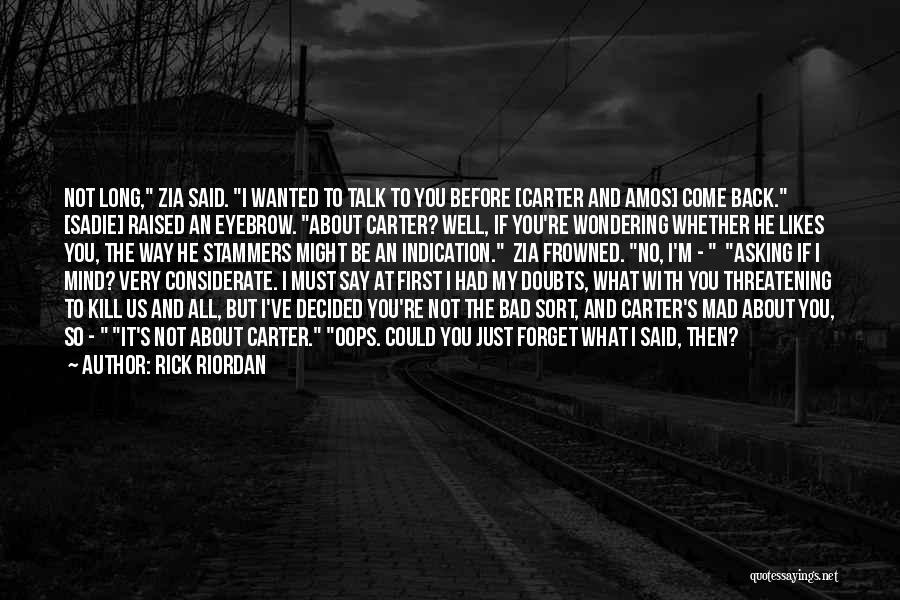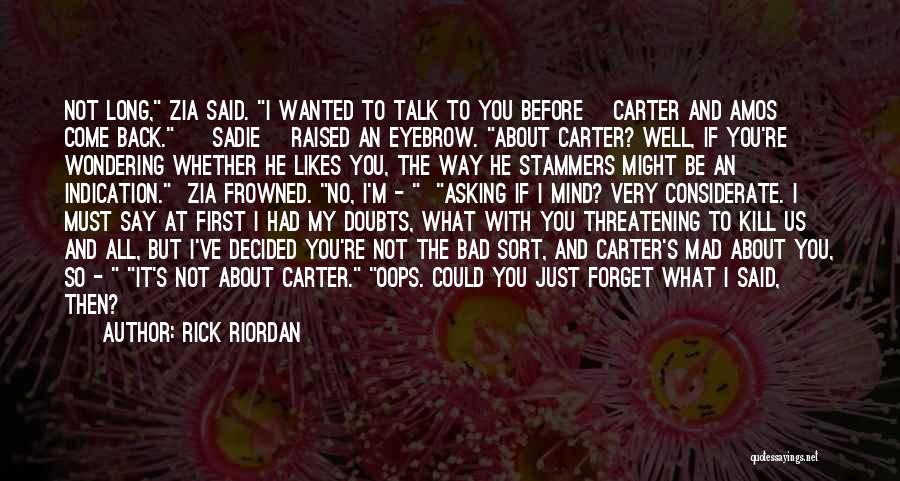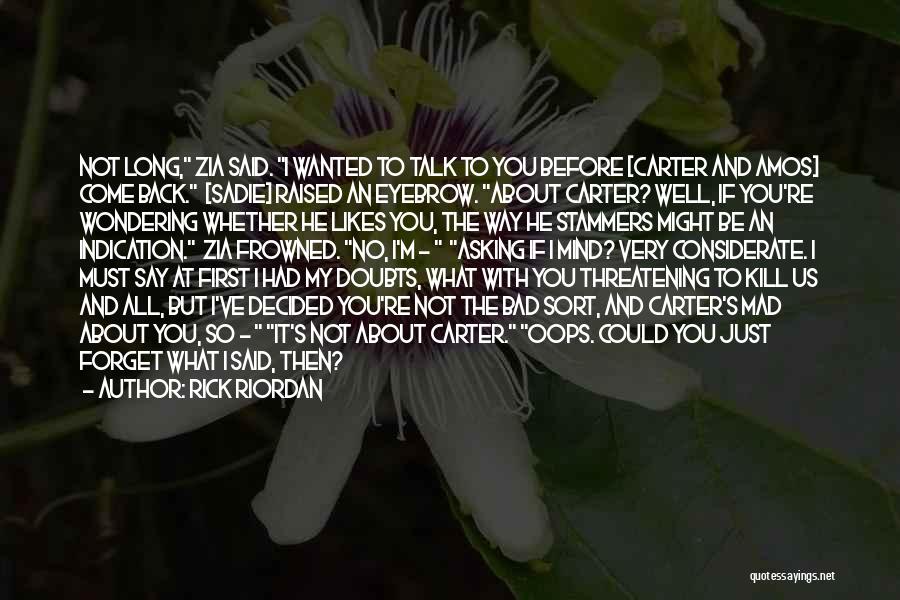 Related Authors
Related Topics