John Holt Quotes
Not Long After The Book Came Out I Found Myself Being Driven To A Meeting
by A Professor Of Electrical Engineering In The Graduate School I Of MIT. He Said That After Reading The Book He Realized That His Graduate Students Were Using On Him, And Had Used For The Ten Years And More He Had Been Teaching There, All The Evasive Strategies I Described In The Book - Mumble, Guess-and-look, Take A Wild Guess And See What Happens, Get The Teacher To Answer His Own Questions, Etc.
But As I Later Realized, These Are The Games That All Humans Play When Others
are Sitting In Judgment On Them.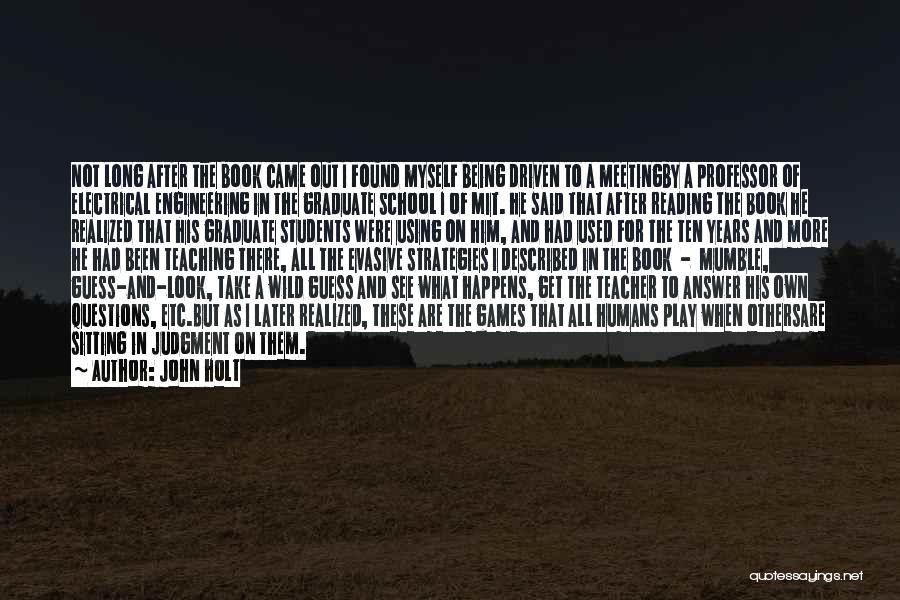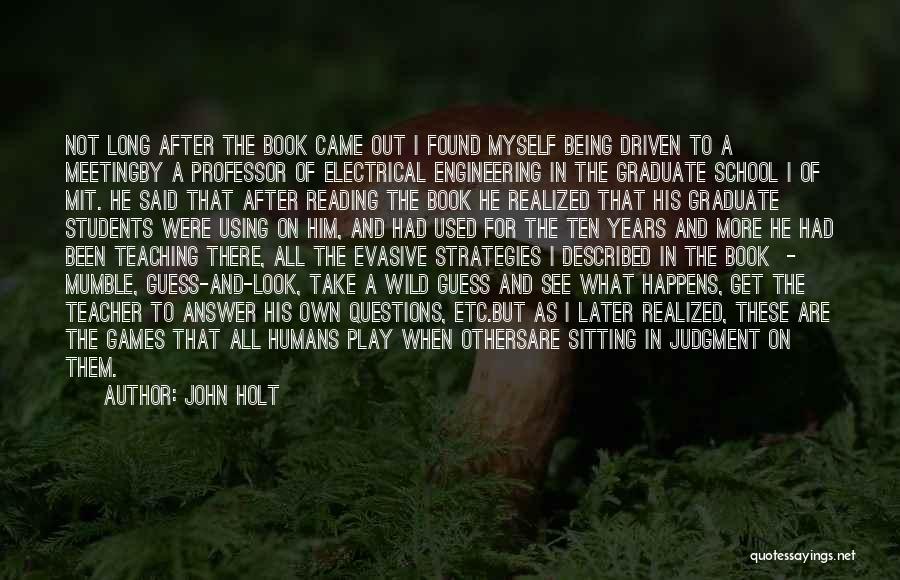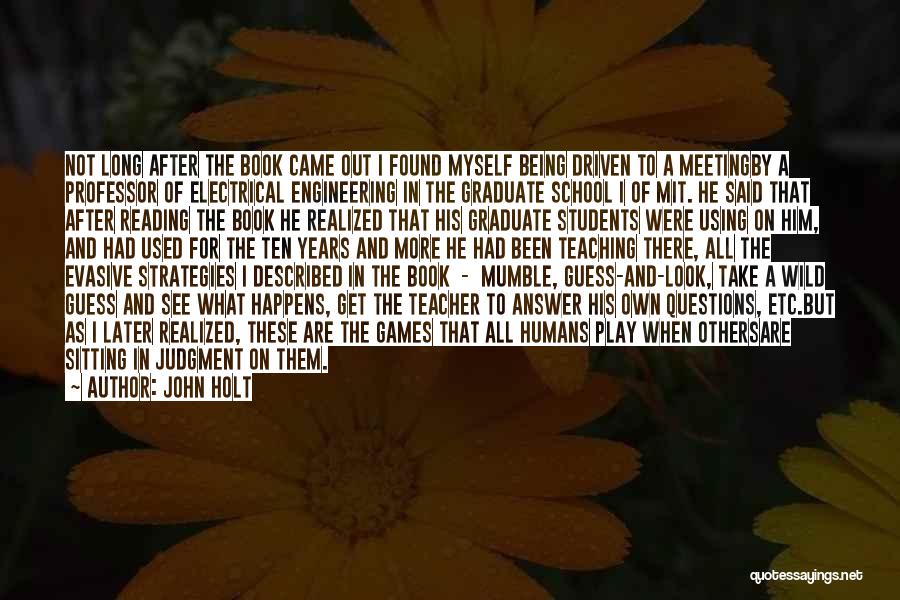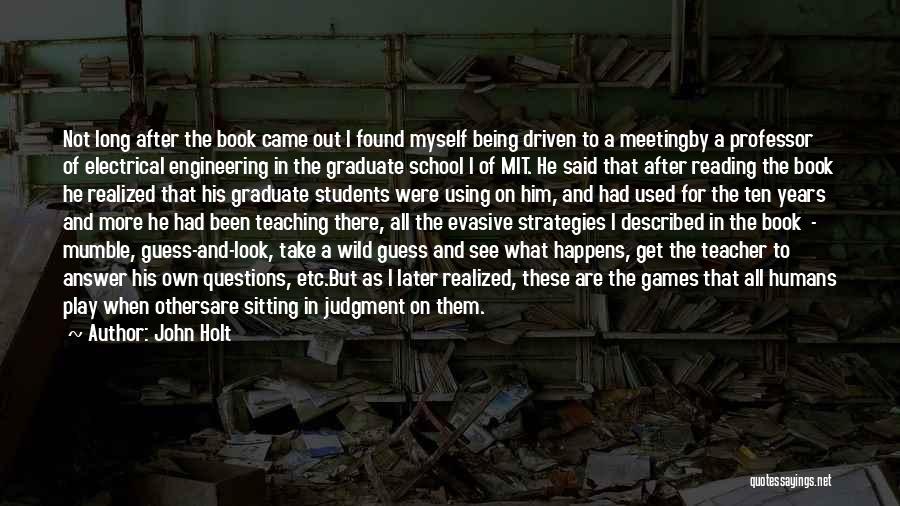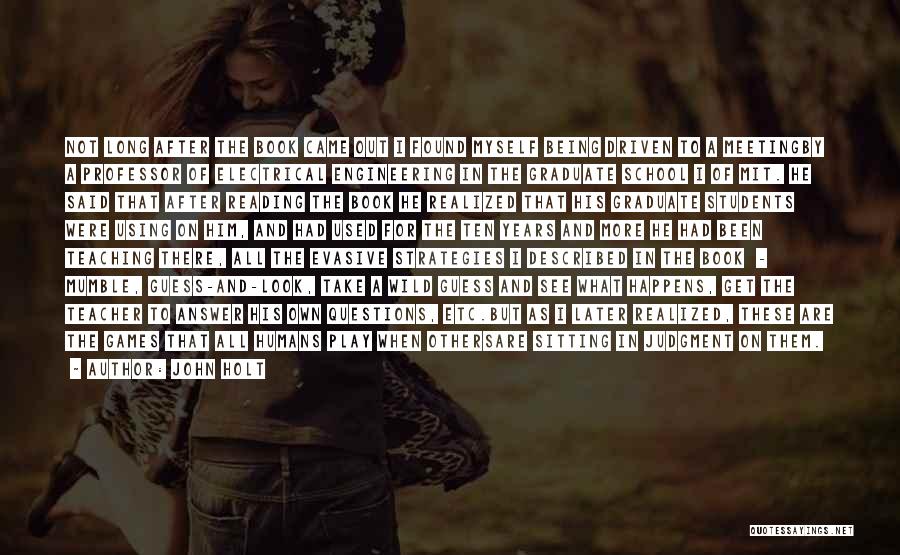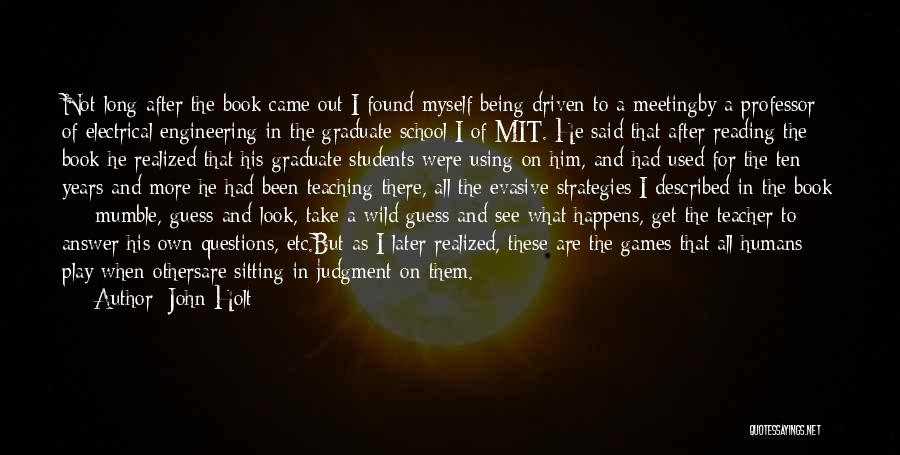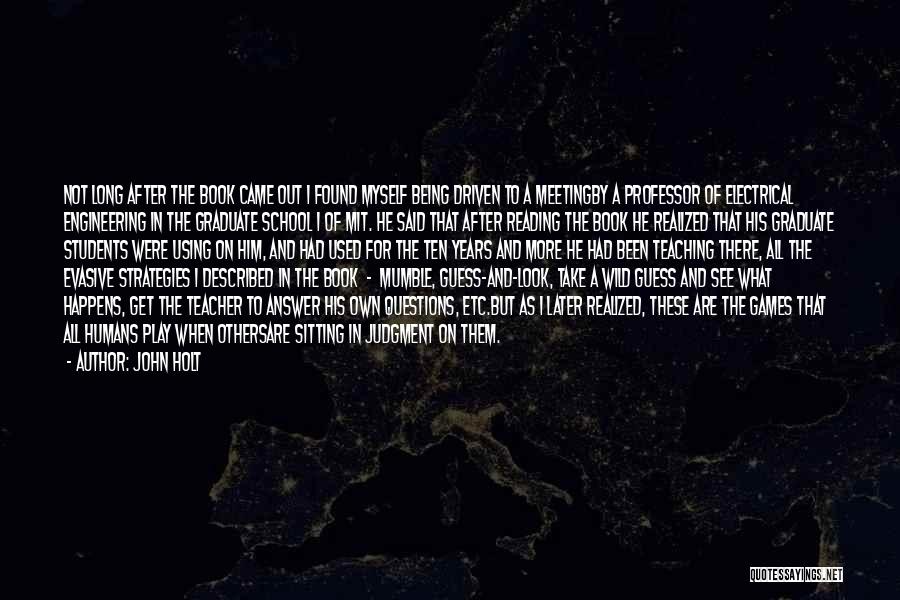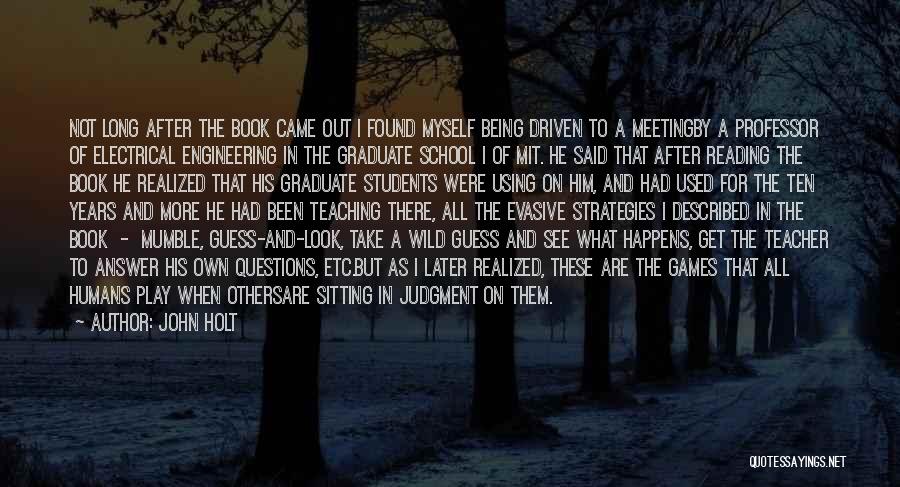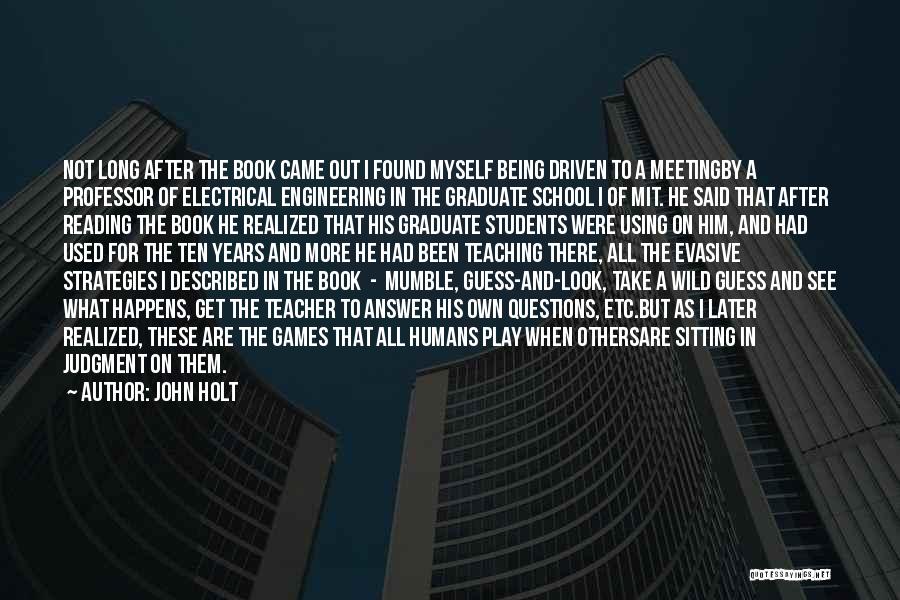 Related Authors
Related Topics