Czeslaw Milosz Quotes
No Duties. I Don't Have To Be Profound.
I Don't Have To Be Artistically Perfect.
Or Sublime. Or Edifying.
I Just Wander. I Say: 'You Were Running,
That's Fine. It Was The Thing To Do.'
And Now The Music Of The Worlds Transforms Me.
My Planet Enters A Different House.
Trees And Lawns Become More Distinct.
Philosophies One After Another Go Out.
Everything Is Lighter Yet Not Less Odd.
Sauces, Wine Vintages, Dishes Of Meat.
We Talk A Little Of District Fairs,
Of Travels In A Covered Wagon With A Cloud Of Dust Behind,
Of How Rivers Once Were, What The Scent Of Calamus Is.
That's Better Than Examining One's Private Dreams.
And Meanwhile It Has Arrived. It's Here, Invisible.
Who Can Guess How It Got Here, Everywhere.
Let Others Take Care Of It. Time For Me To Play Hooky.
Buena Notte. Ciao. Farewell.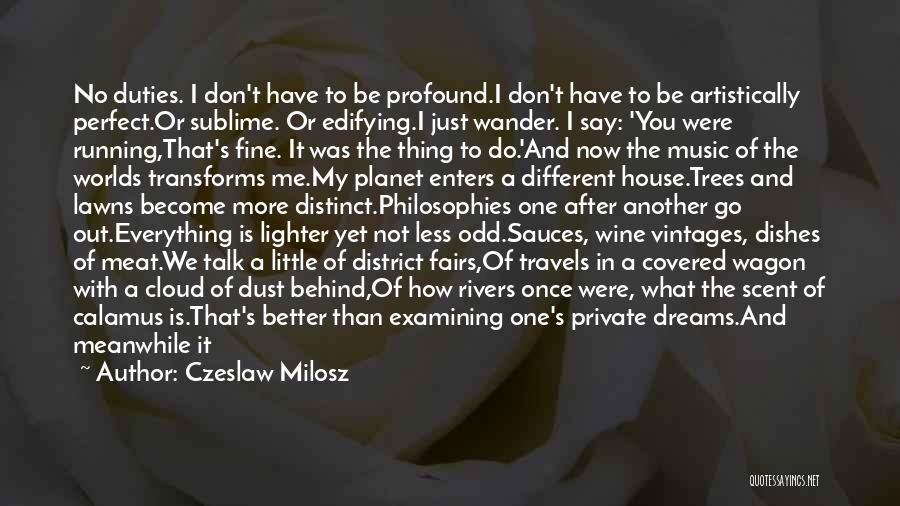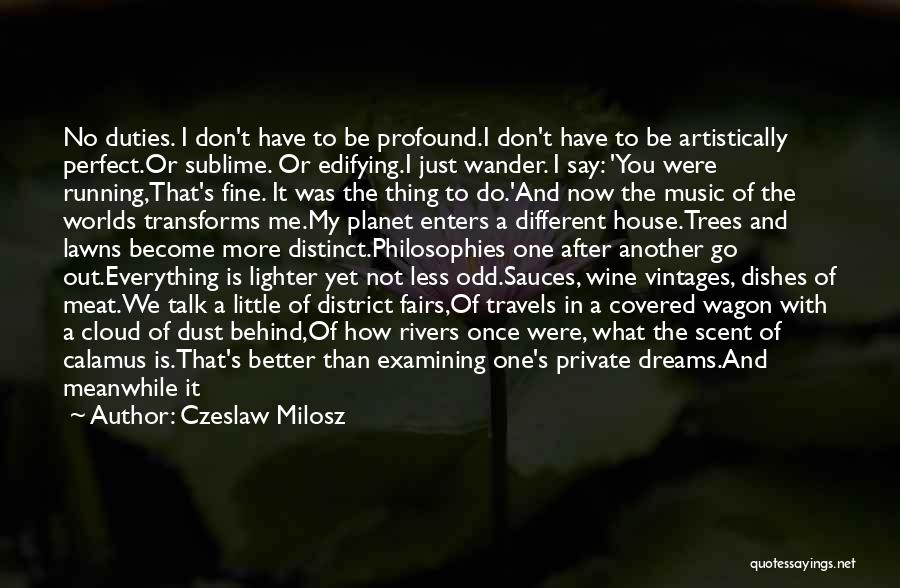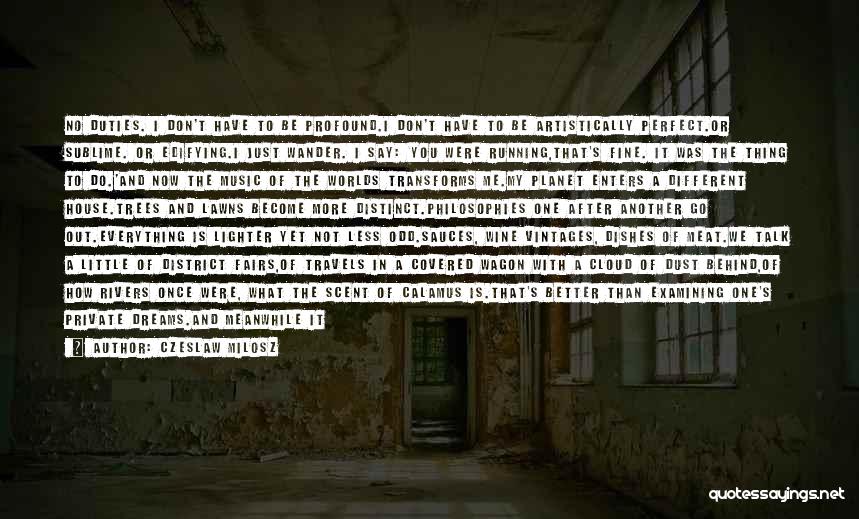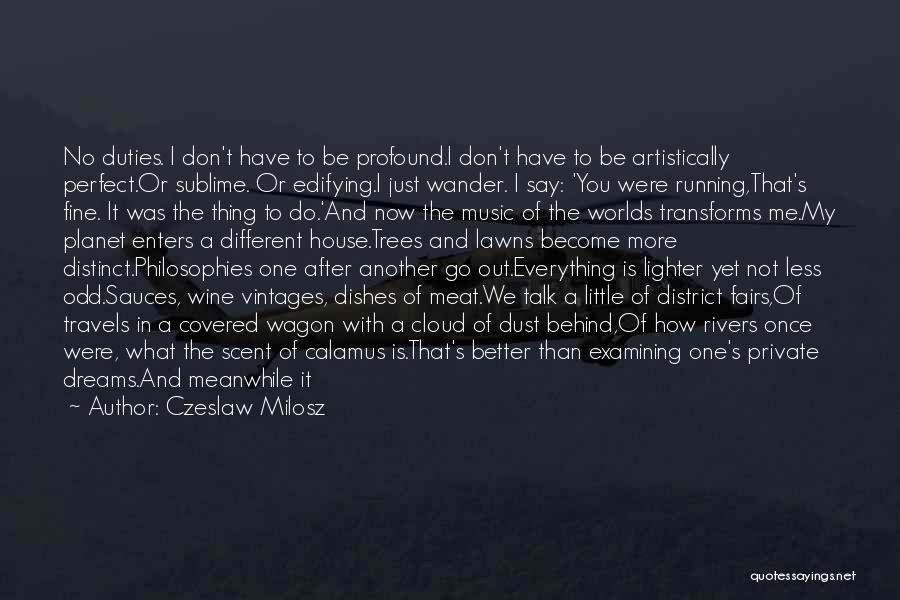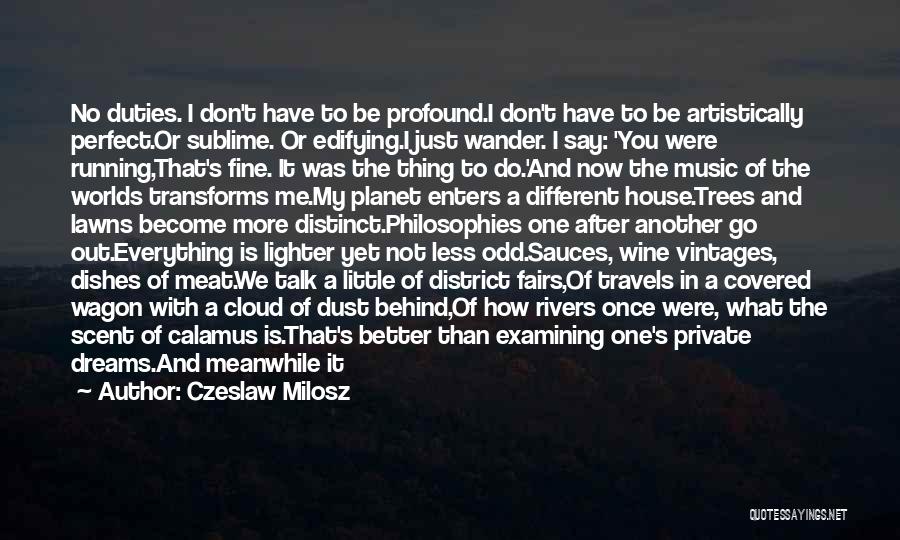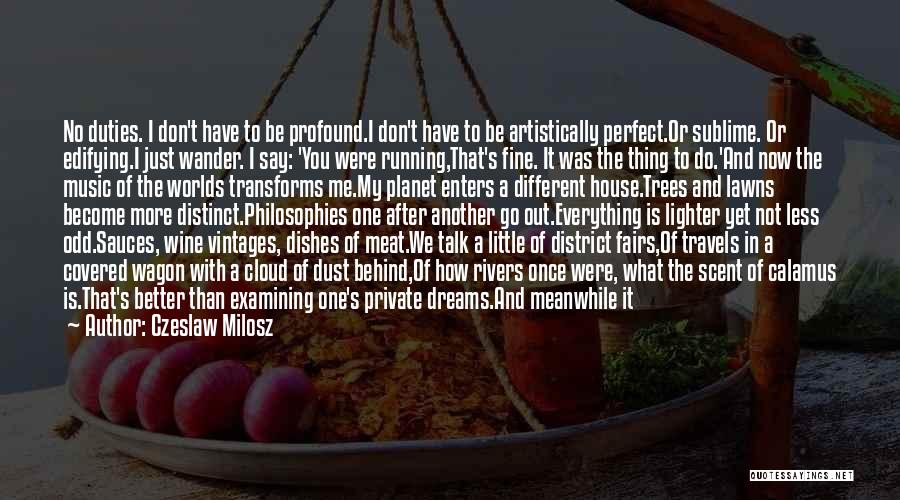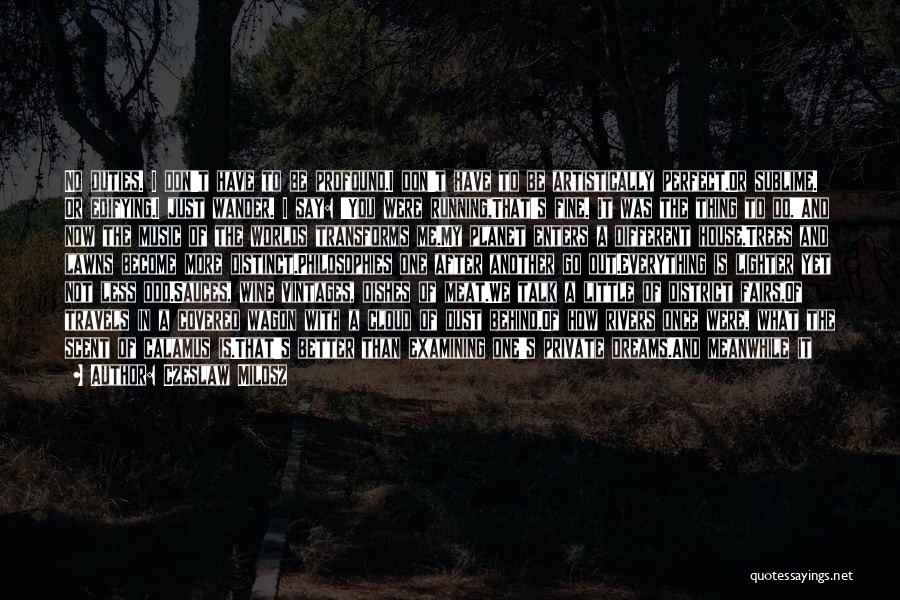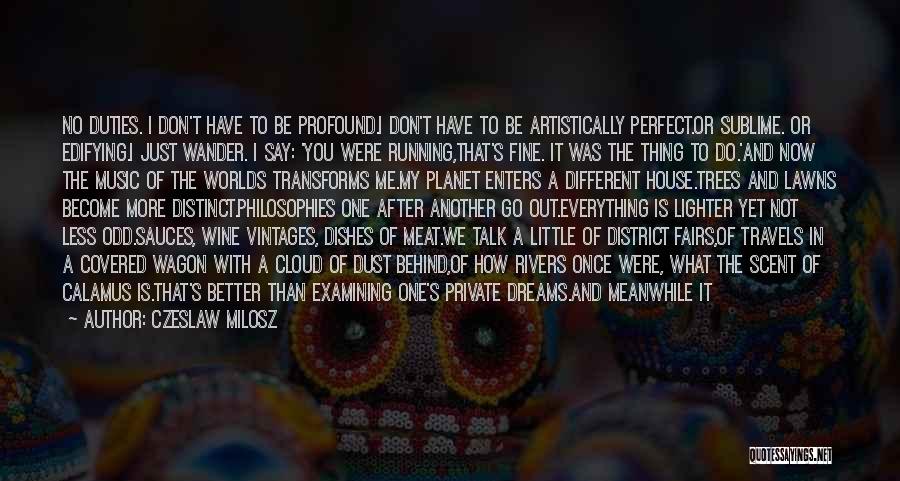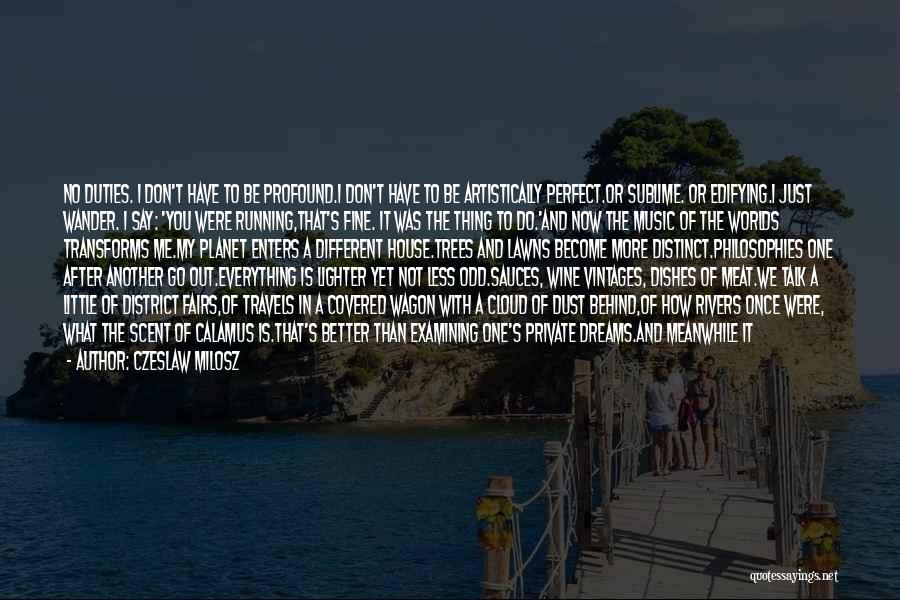 Related Authors
Related Topics