Ruth Ahmed Quotes
My Father Then Presented Honour With A Cheque,

"This Is From Our Family For You, Only You. Put It In A Bank And If My Son Ever Treats You Badly, Use This To Leave The Idiot," He Said.

I Was Laughing So Hard I Had Tears In My Eyes.

The Haque Mehr Was Traditionally Given To The Bride On The Wedding Day By The Groom, It Was An Amount That Would Be Hers For Her Lifetime To Keep In Case Things Went Wrong And She Needed To Stand On Her Own Two Feet.

Dad Had Done His Little Trickery, And In His Head And Everyone Else's, We Had Done All That Was Required From A Nikah.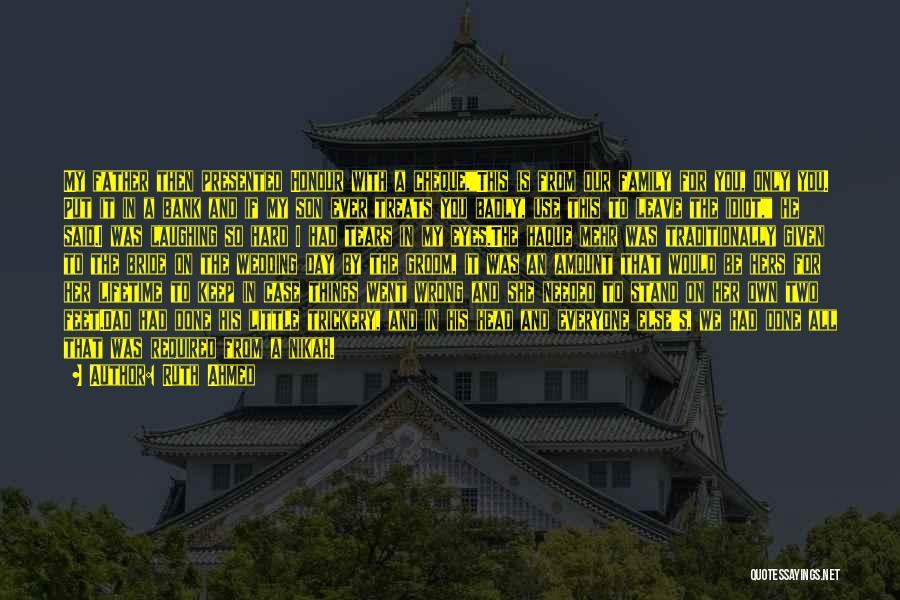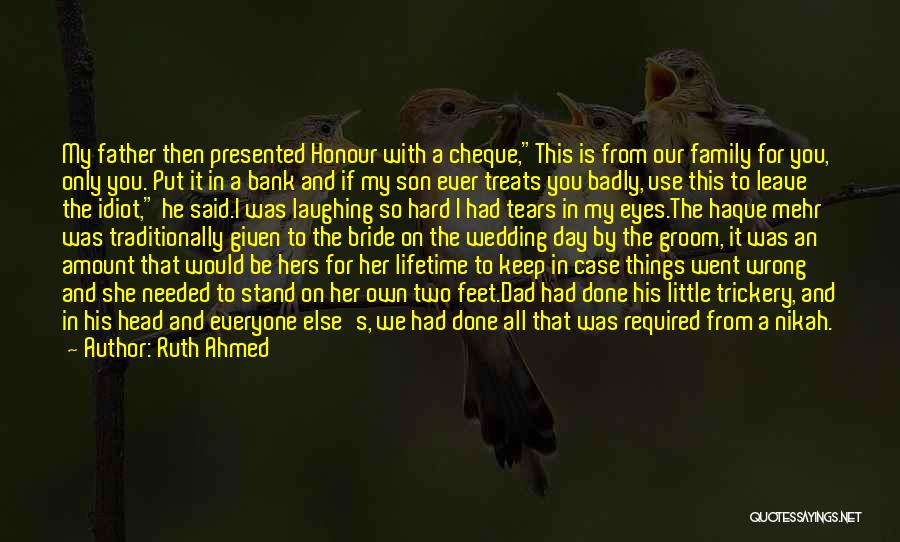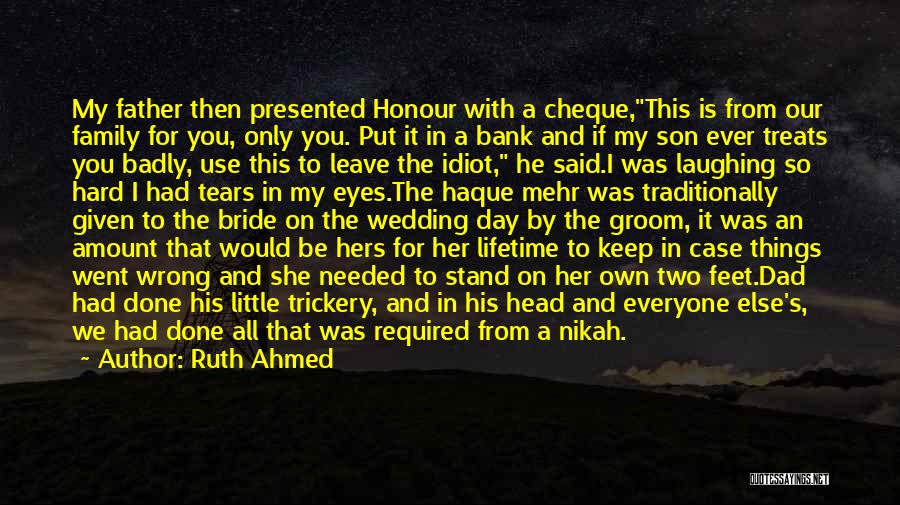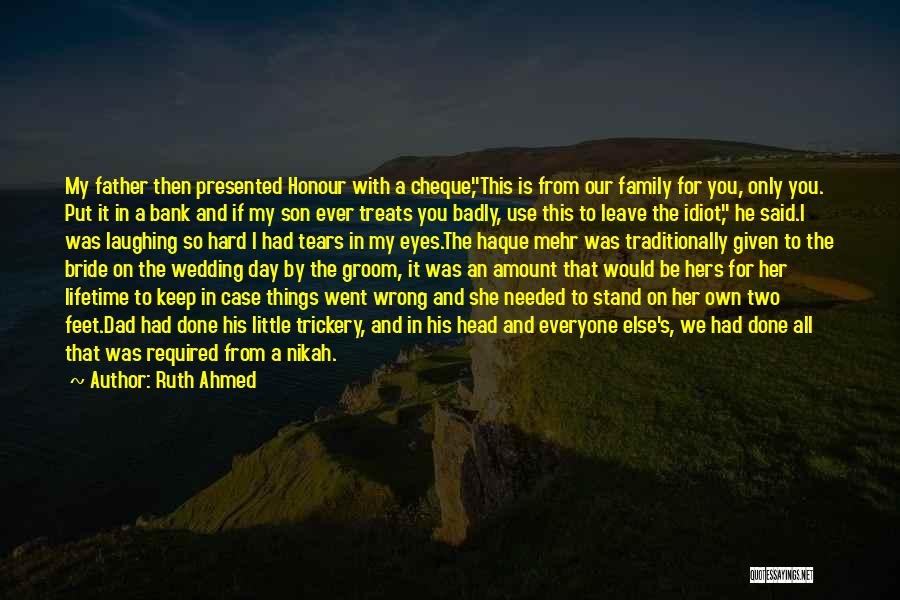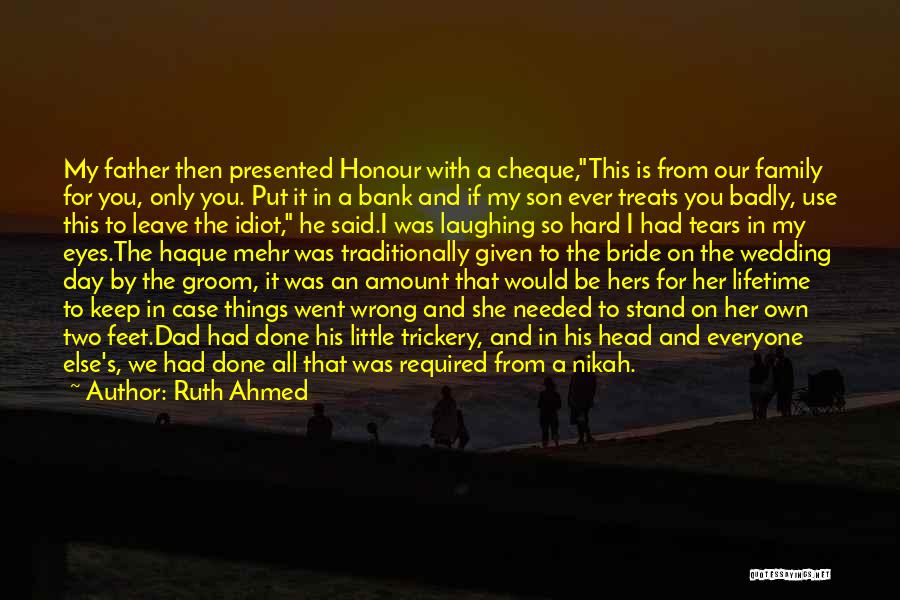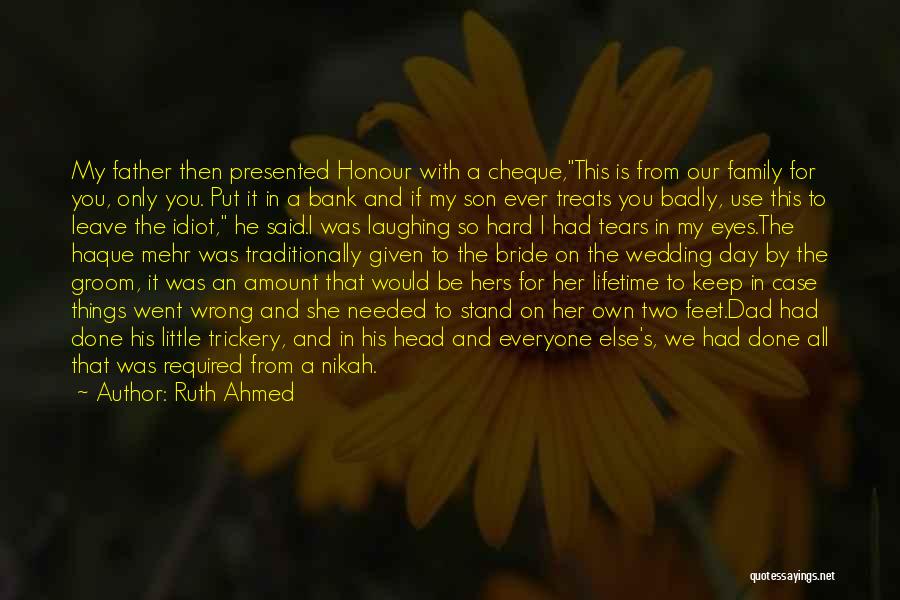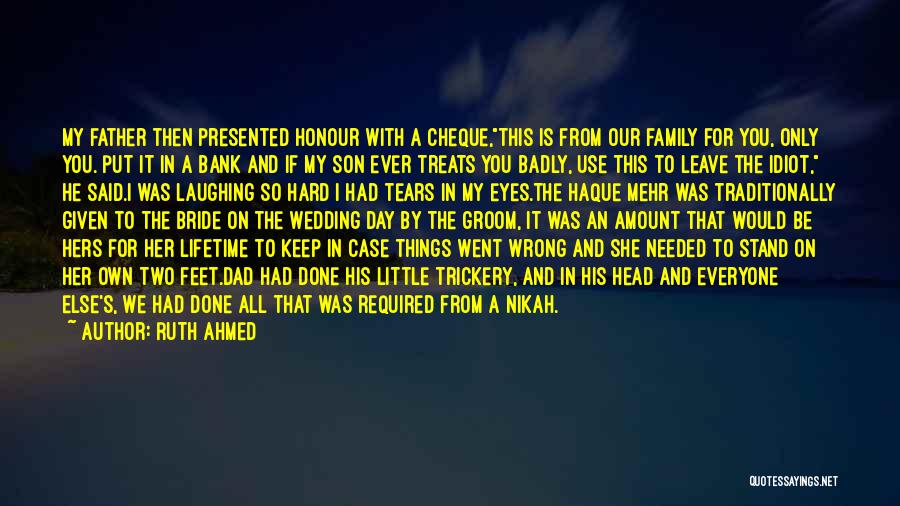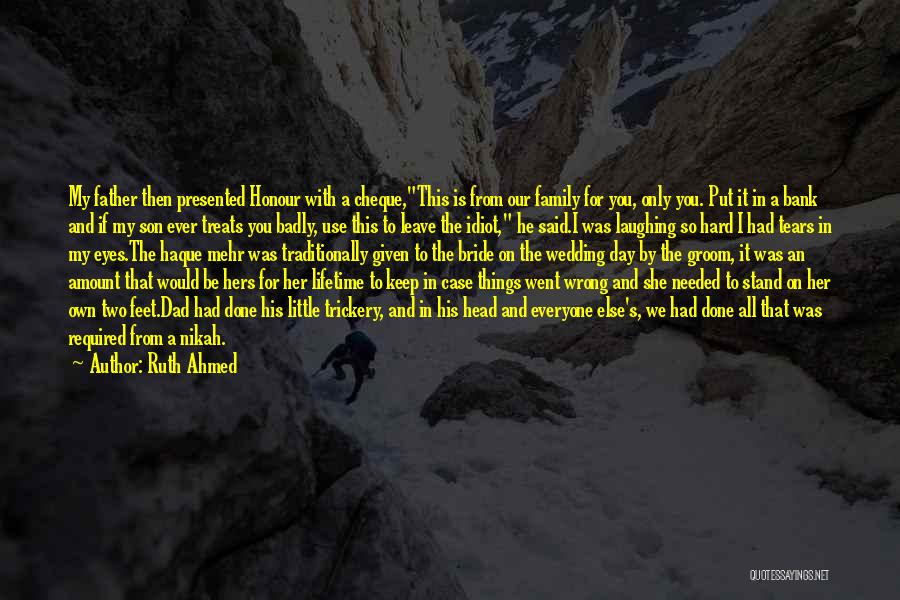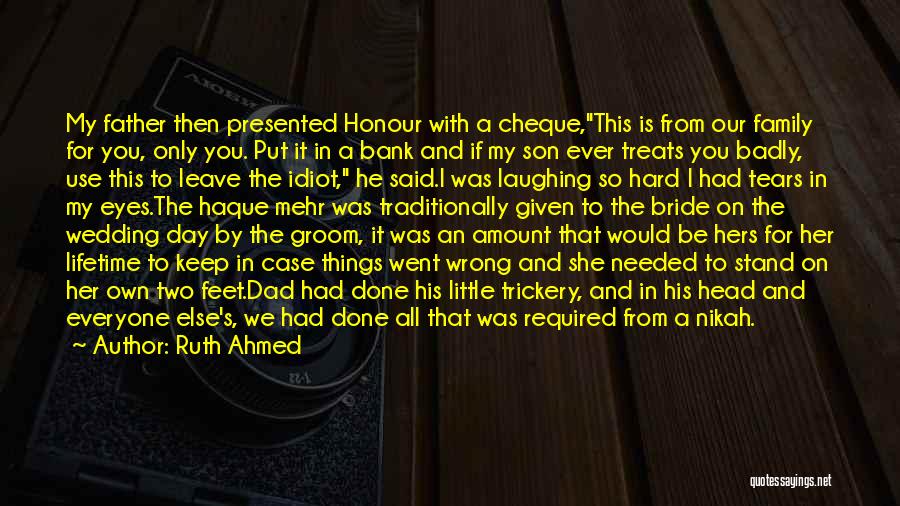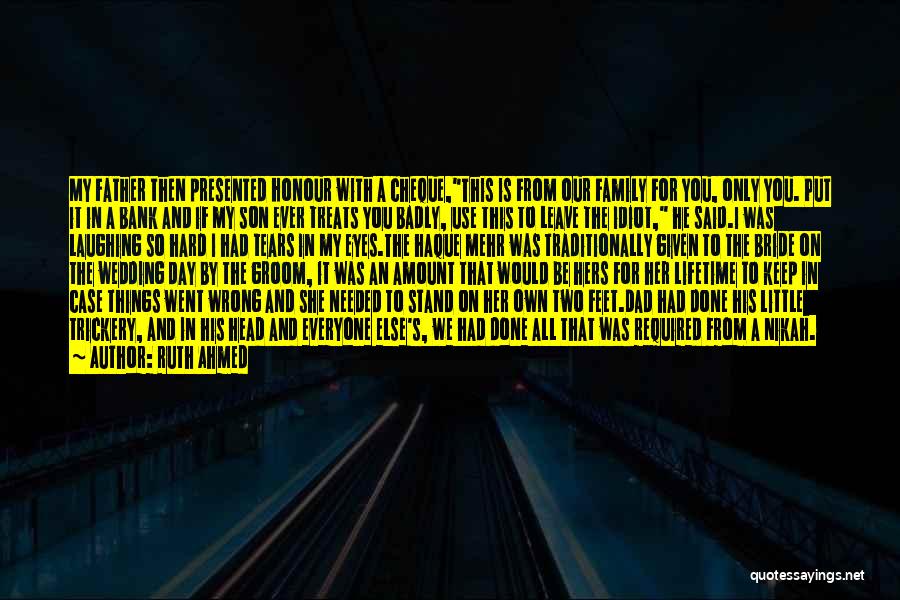 Related Authors
Related Topics