Frank Herbert Quotes
My Family Sat In Their Pool Courtyard," Harah Said, "in Air Bathed By The Moisture That Arose From The Spray Of A Fountain. There Was A Tree Of Portyguls, Round And Deep In Color, Near At Hand. There Was A Basket With Mish Mish And Baklawa And Mugs Of Liban - All Manner Of Good Things To Eat. In Our Gardens And, In Our Flocks, There Was Peace ... Peace In All The Land."
"Life Was Full With Happiness Until The Raiders Came," Alia Said.
"Blood Ran Cold At The Scream Of Friends," Jessica Said. And She Felt The Memories Rushing Through Her Out Of All Those Other Pasts She Shared.
"La, La, La, The Women Cried," Said Harah.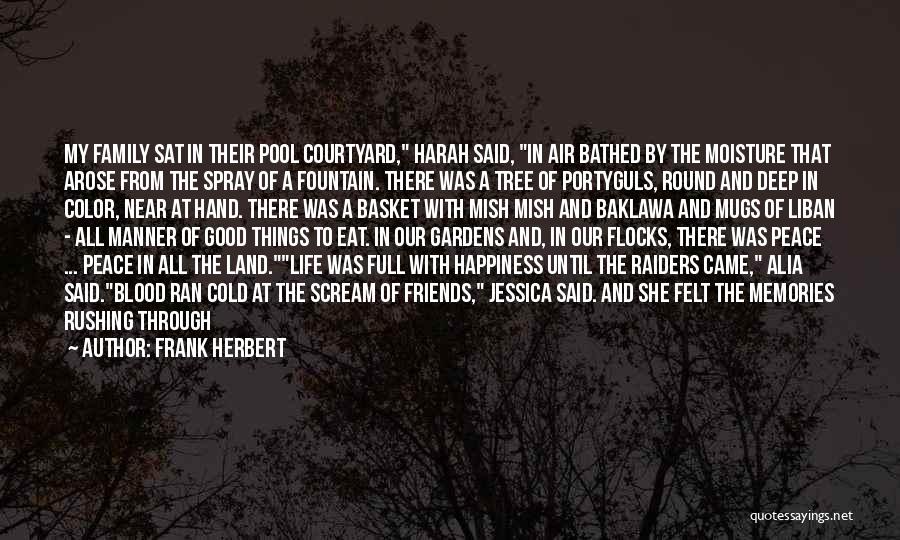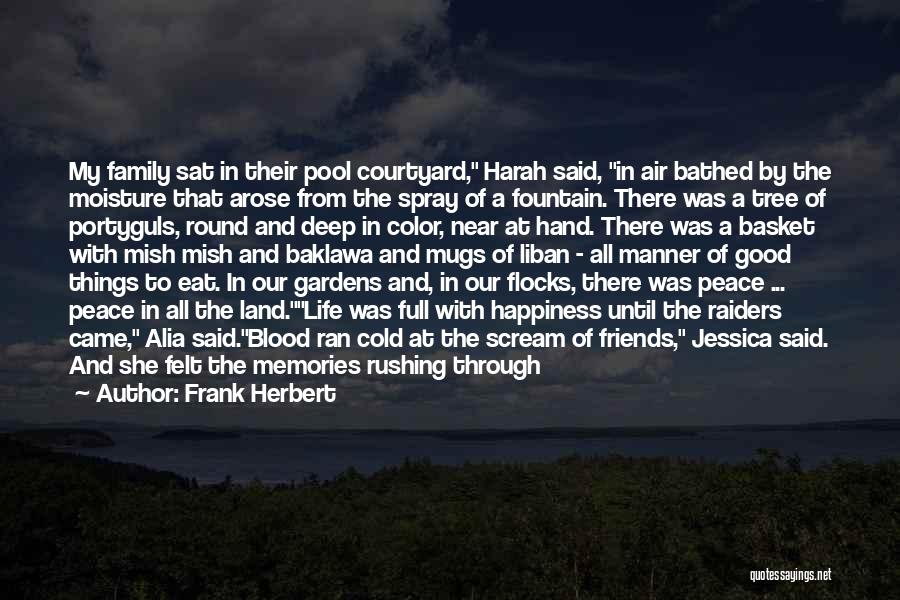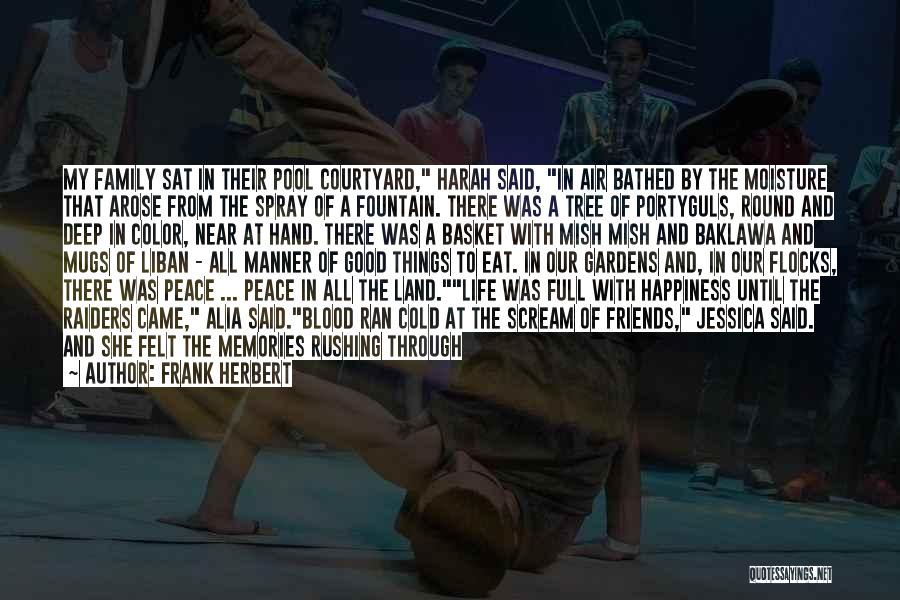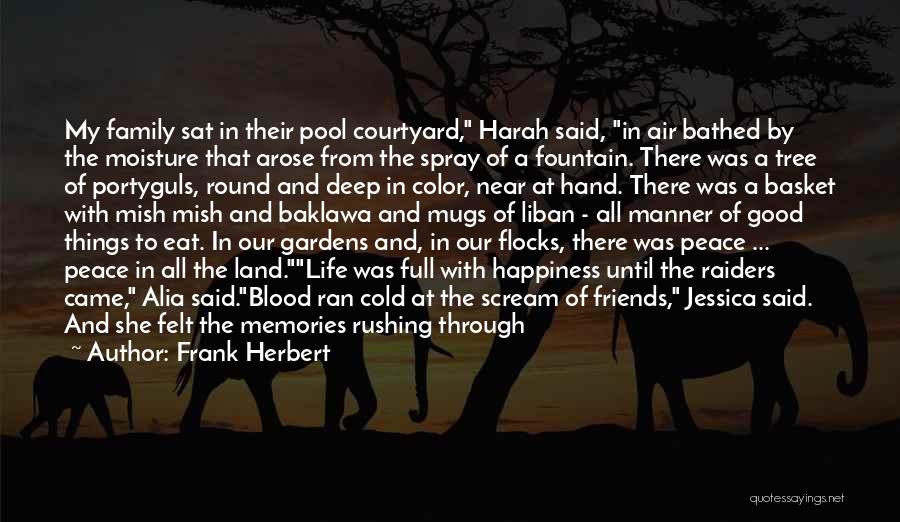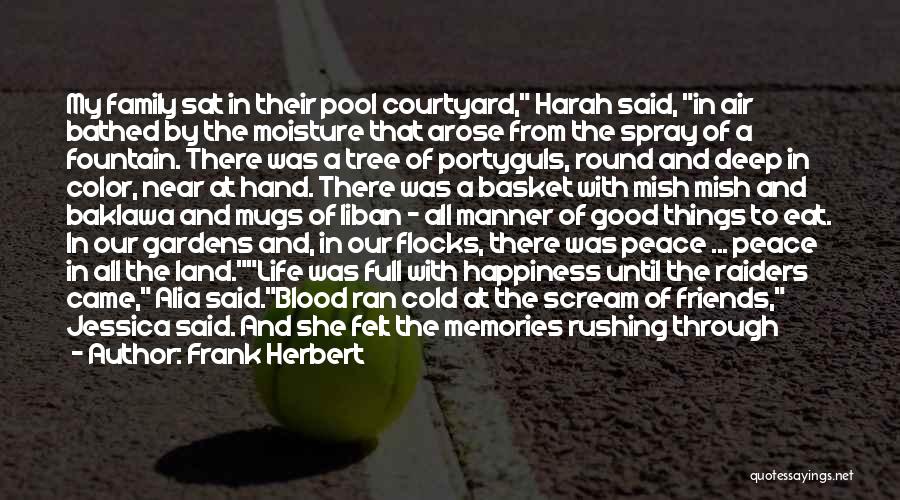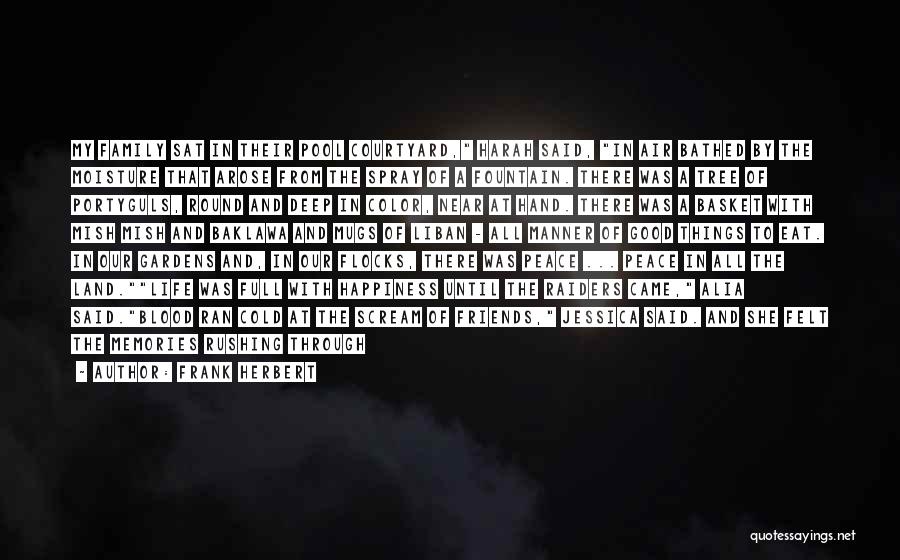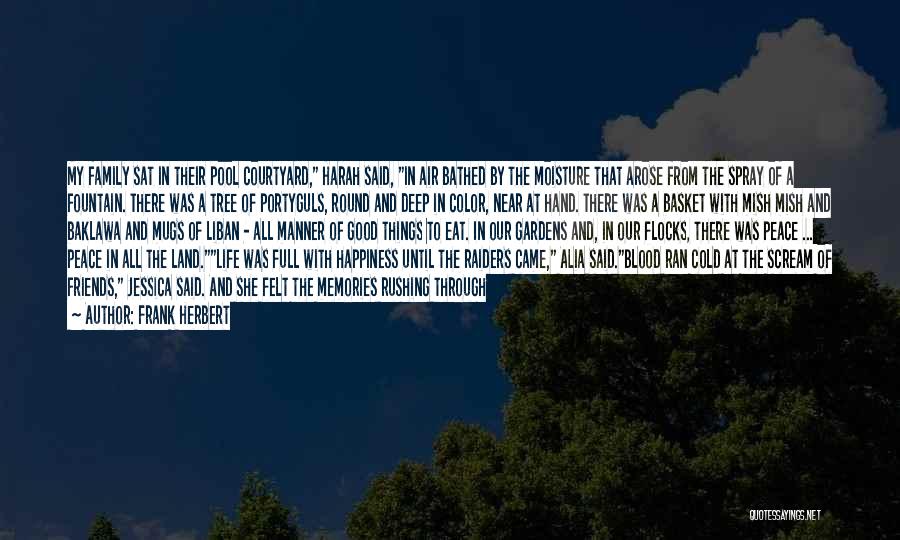 Related Authors
Related Topics