Ian Morgan Cron Quotes
Miss Annie, Is It Wrong For Me To Believe It Was Jesus Who Asked My Forgiveness?" I Asked Her.
She Frowned And Shook Her Head, "Lord, What Do They Teach You At That School?" She Said. Then She Faced Me Head-on. "Did God Humble Himself By Becoming A Man?" She Asked, Every Word Spoken More Loudly Than The One Before.
"Yes, Ma'am," I Said. I'd Never Used The Word Ma'am Before, But It Seemed An Excellent Time To Start.
"Did He Humble Himself By Dying On The Cross To Show Us How Much He Loved Us? She Asked, Waving Her Spatula At Me.
My Eyes Widened And I Nodded, Yes.
Miss Annie's Body Relaxed, And She Put Her Hand On Her Hip. "So Why Wouldn't Jesus Humble Himself And Tell A Boy He Was Sorry For Letting Him Down If He Knew It Would Heal His Heart?" She Asked.
"But If Jesus Is Perfect
"
Miss Annie Ambled The Five Or Six Feet That Separated Us And Took My Hand. "Son," She Said, Rubbing My Knuckles With Her Thumb, "love Always Stoops.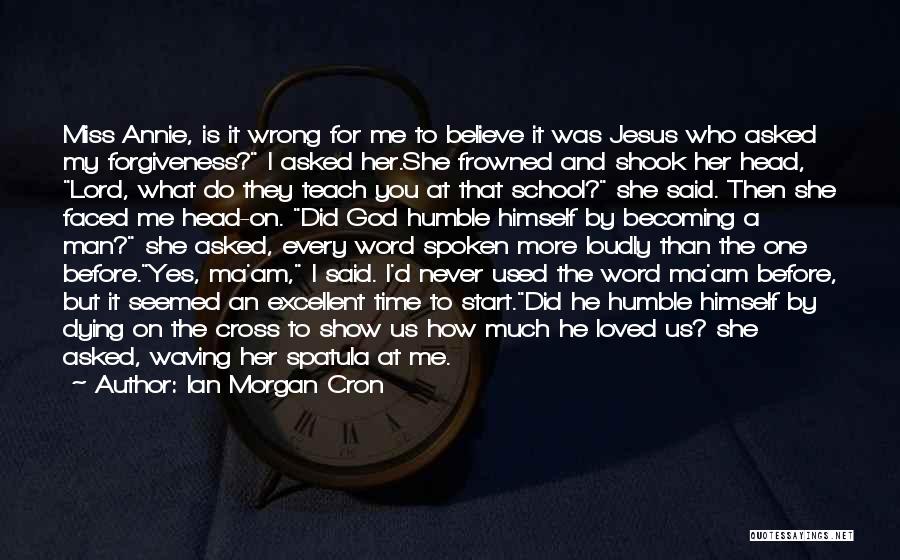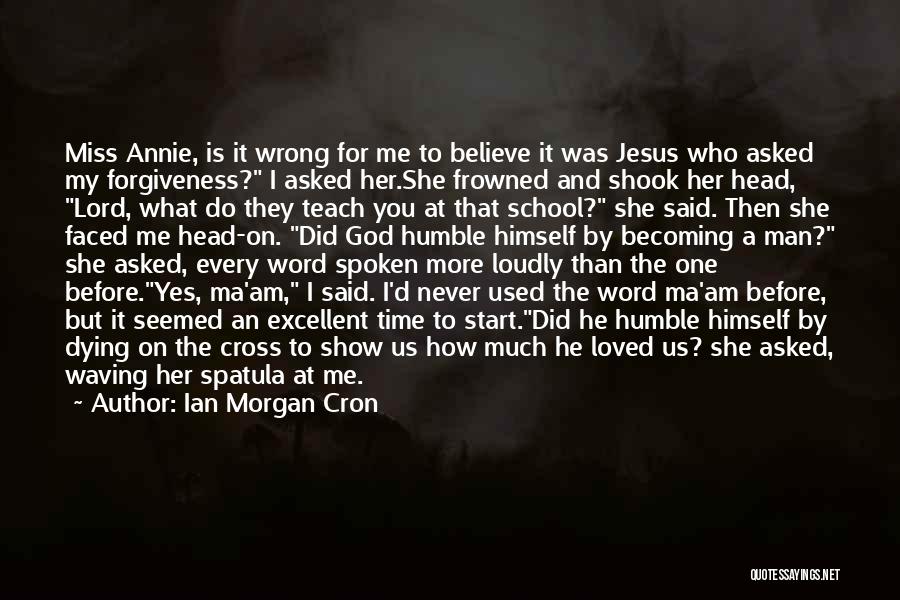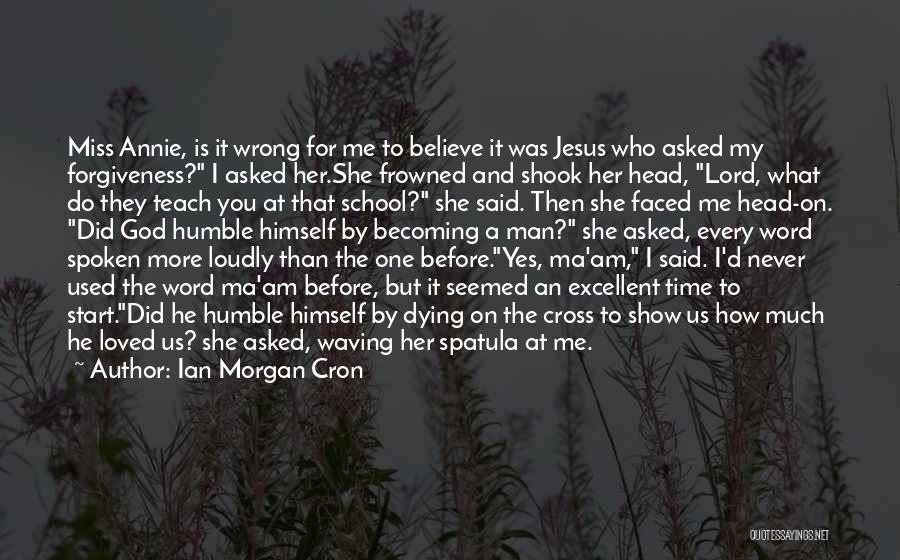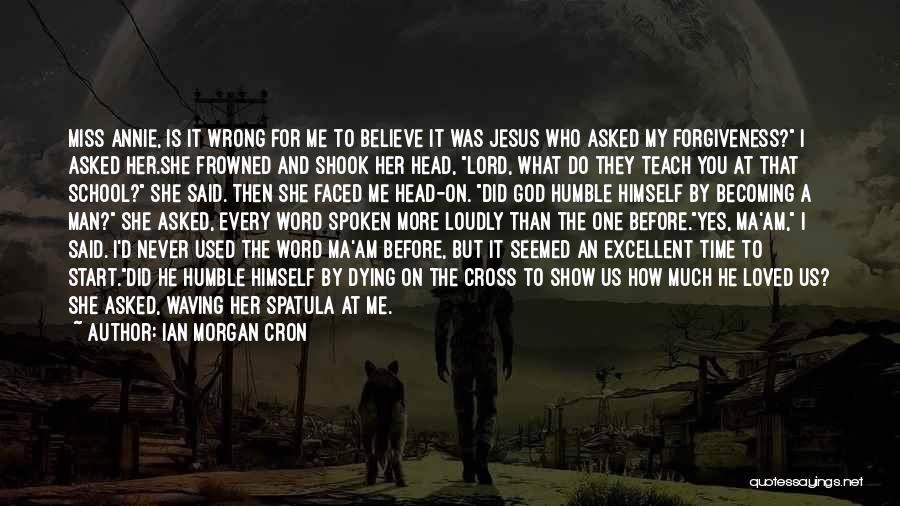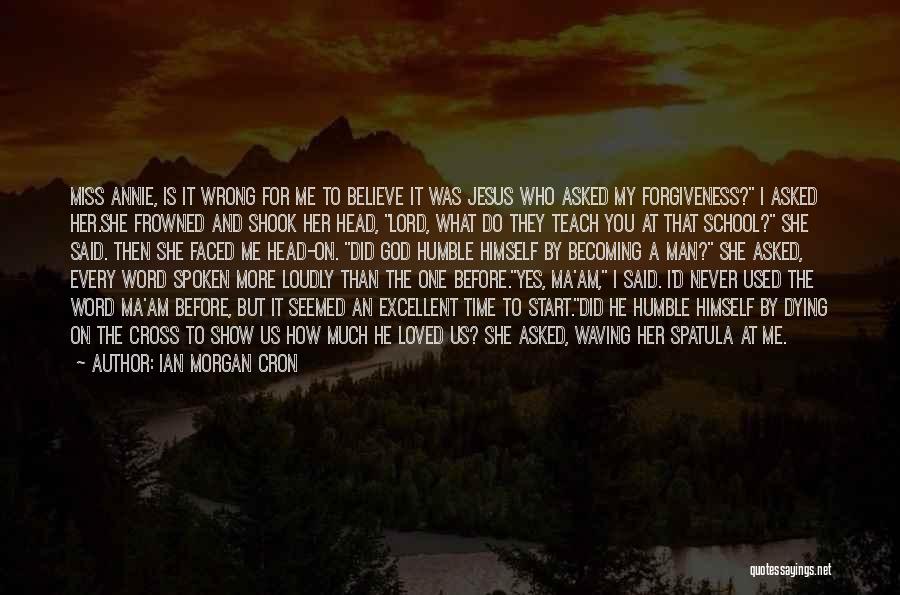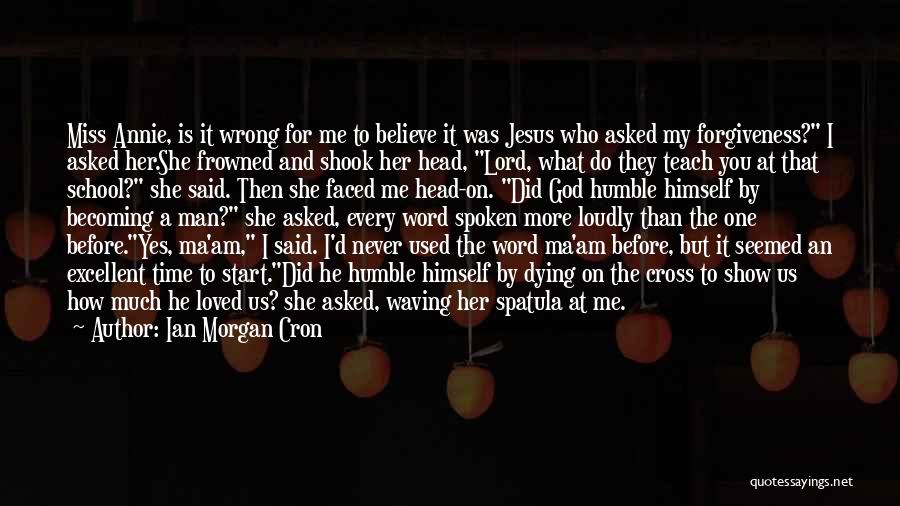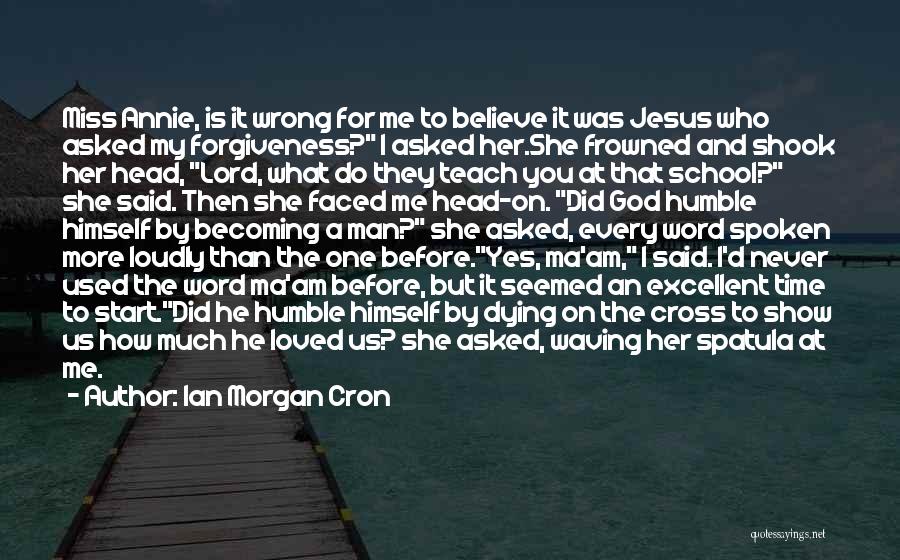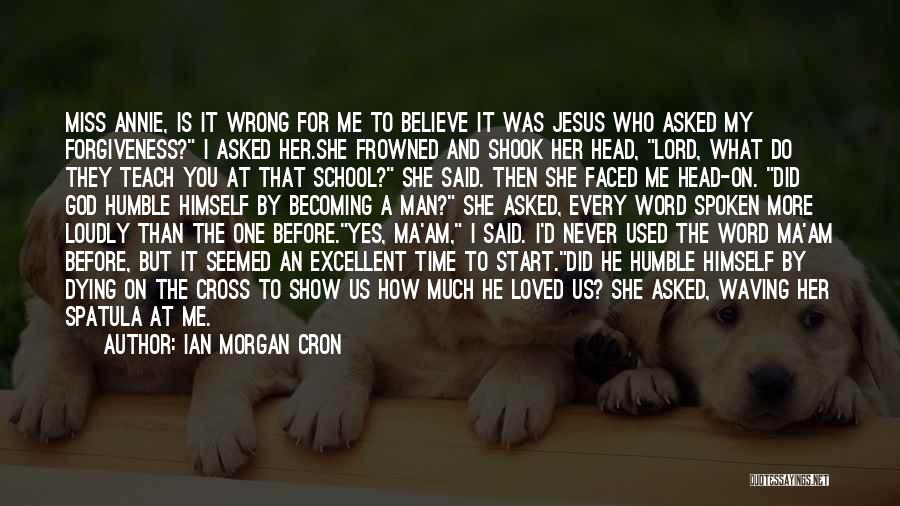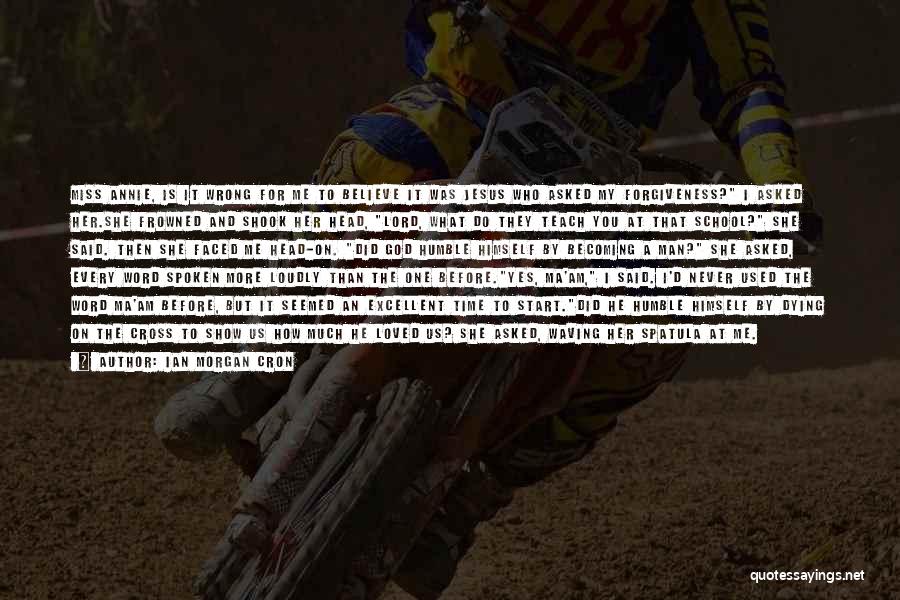 Related Authors
Related Topics