Shanice Williams Quotes
Mika: Sometimes I Just Feel Like You Don't Want To Be Like This With Me.

Letti: Like What With You? You Have No Idea How Much I Want To Be With You Mika.

Mika: So, Why Don't I Feel It?

Letti: :( What Do You Want Me To Do? You Want Me To Tell Everyone Online That I'm With You? You Want Everyone To Know How Much I Love You?

Mika: I Don't Care About What People Know, I Just Care About You. I Want You In My Life Now And In The Future, But How Can I Continue If You Don't Even "belong" To Me...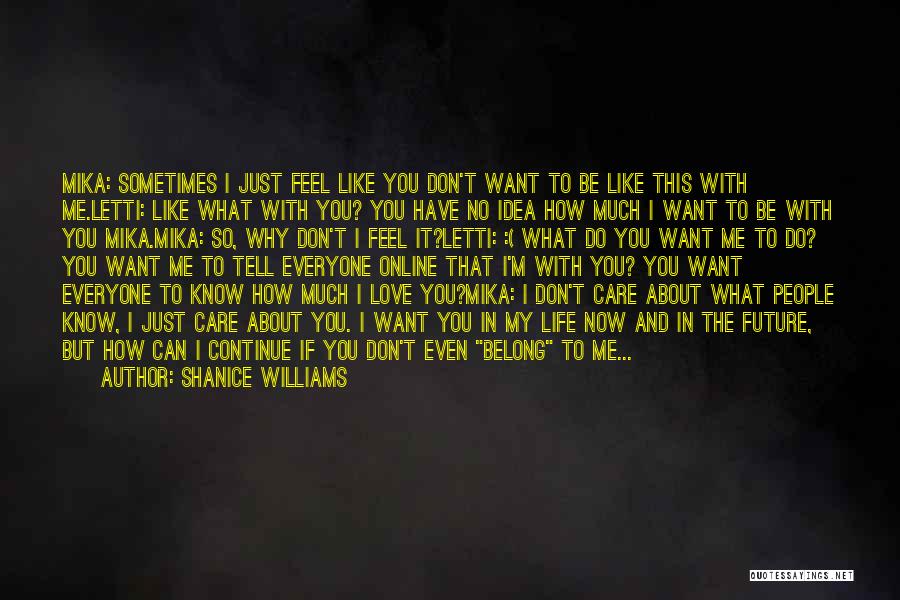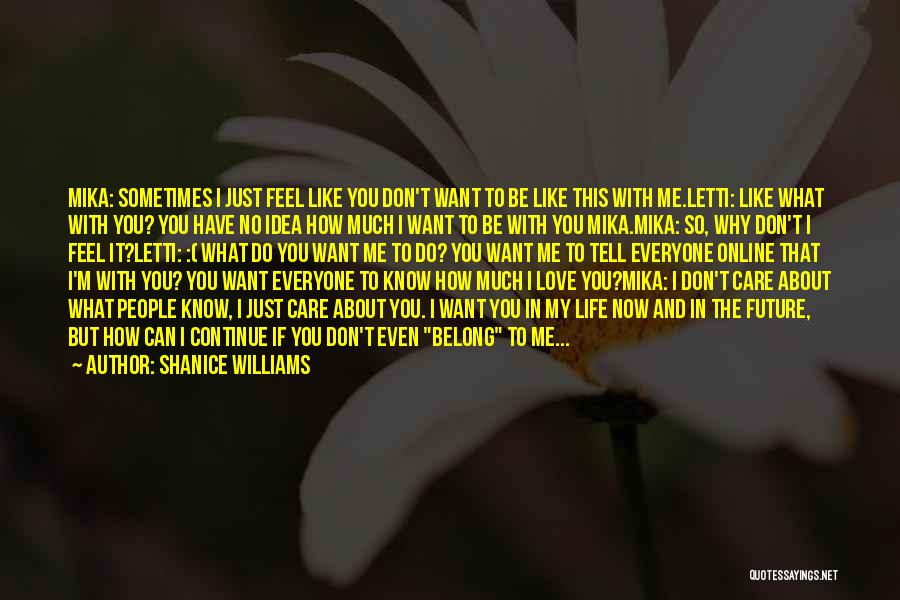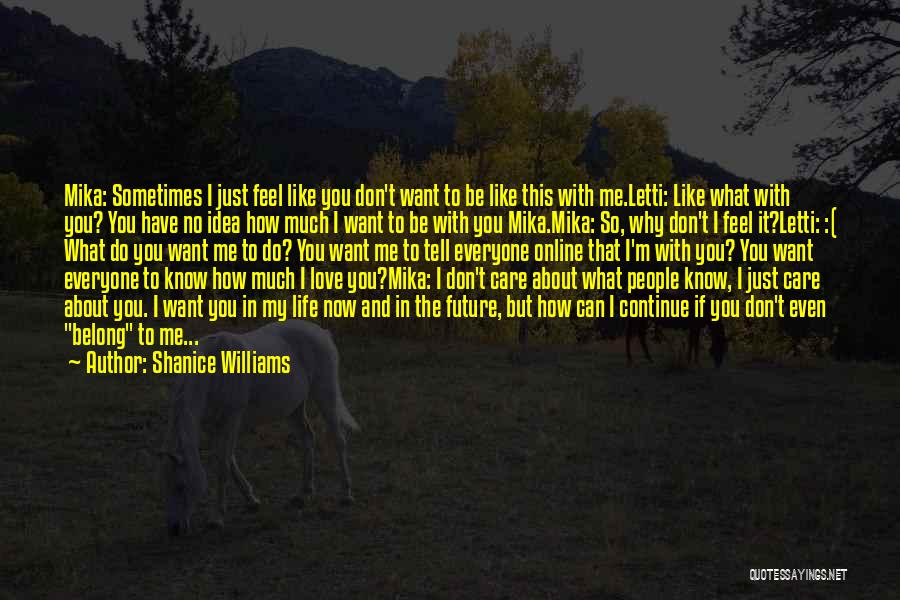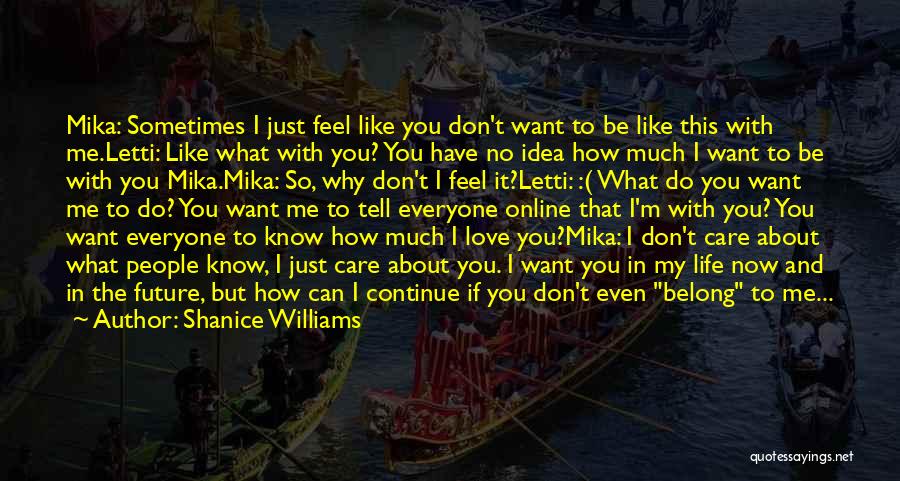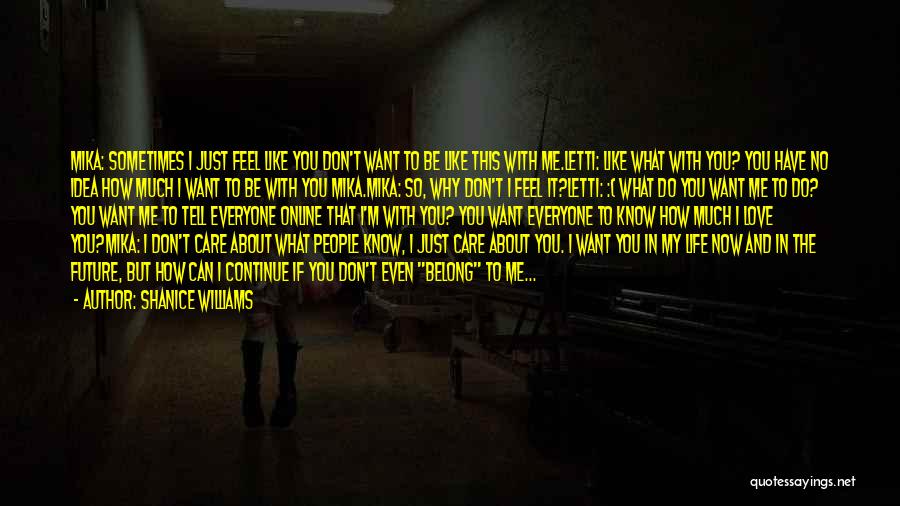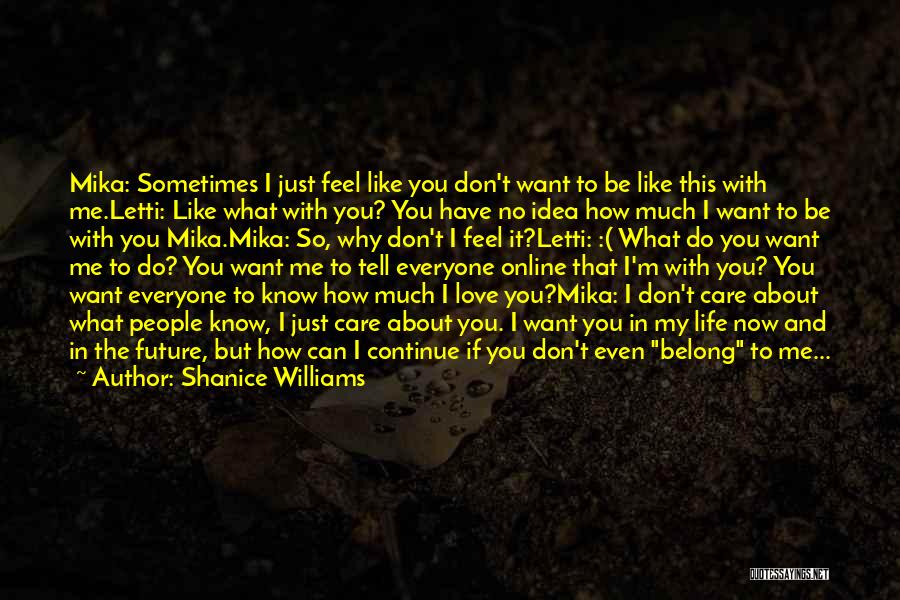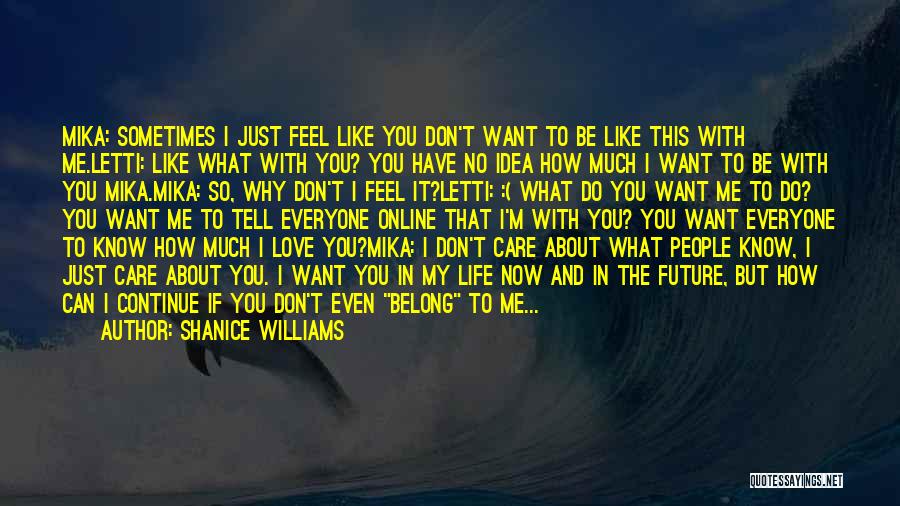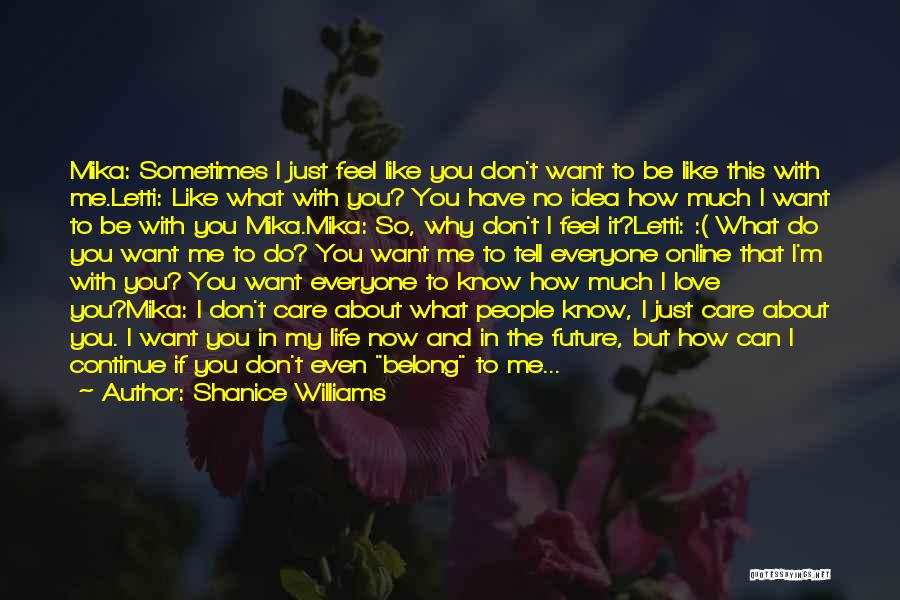 Related Authors
Related Topics