Suzanne Brockmann Quotes
Love Me Unconditionally, So I Can Start Learning To Love Myself, Senior Chief.
Expect Only The Best From Me, And I'll Give It To You, Senior Chief.
Give Me Shit When I Slip And Deserve Shit Because That's Further Proof That I Matter To You, Senior Chief.
Be My Hero, Senior Chief, And Never Let Me Down.
In The Past, It Had Been A Burden At Times
His Role Of The Infallible Hero, The Mighty Senior Chief
But It Had Never Been So Heavy As It Was Right Now.
Because He'd Seen Something Else In Teri Howe's Eyes, Something Different, Something He'd Never Seen In All Of The Hopeful Young Faces That Had Come Before.
Kiss Me, Senior Chief.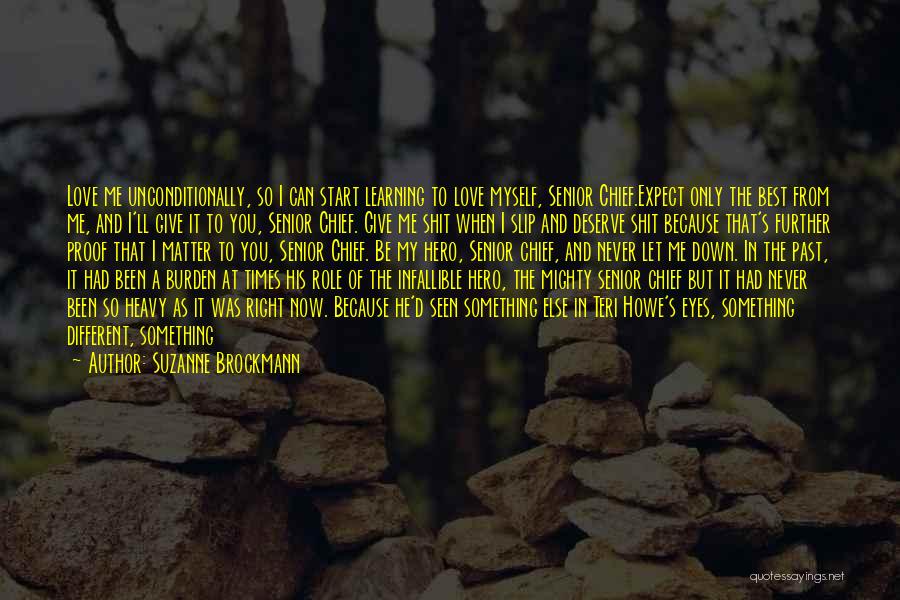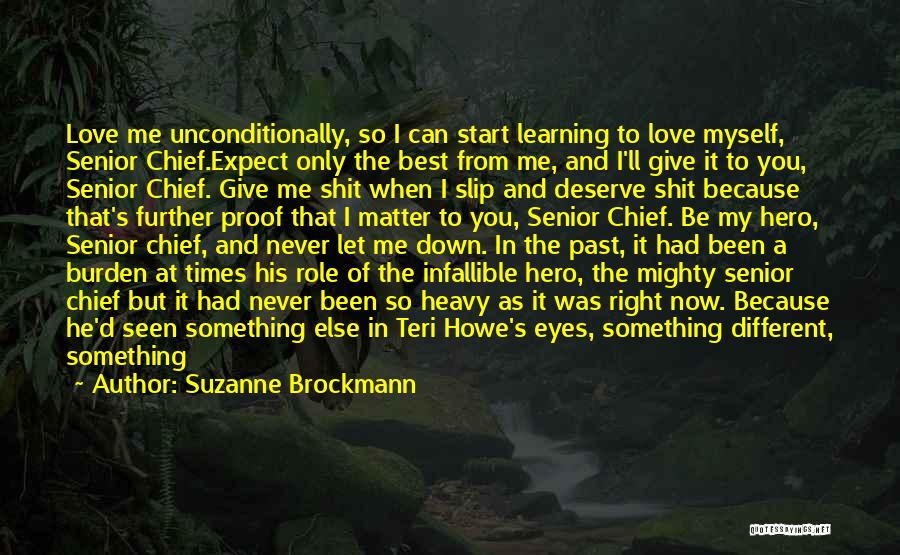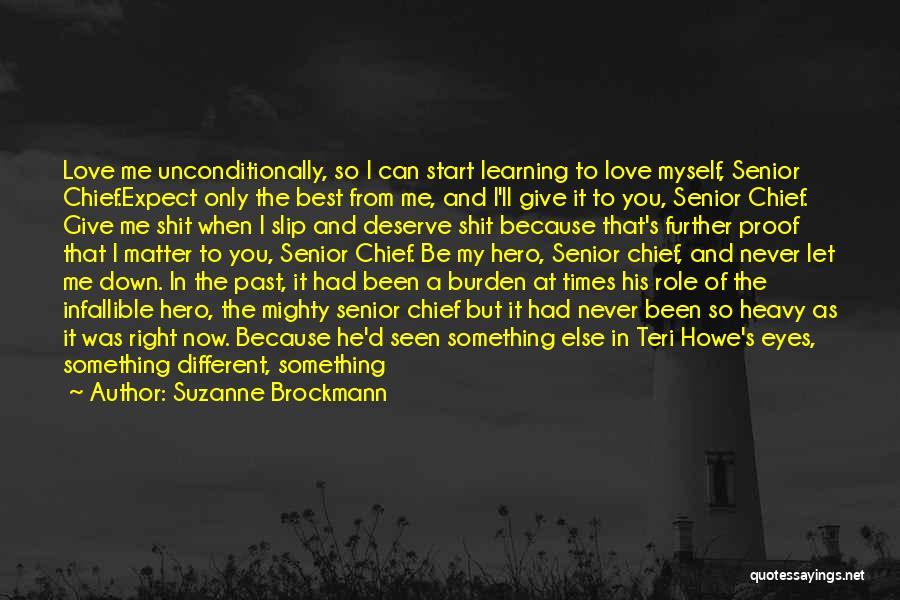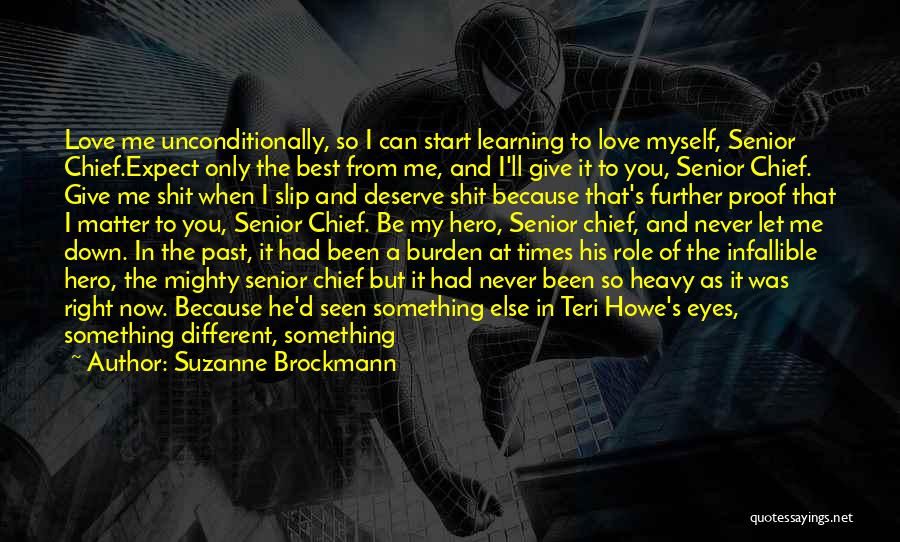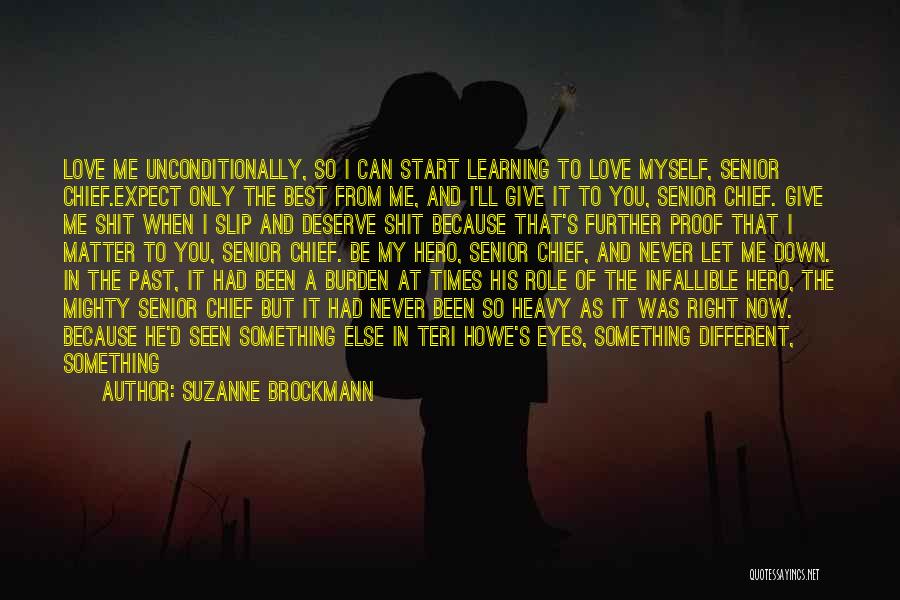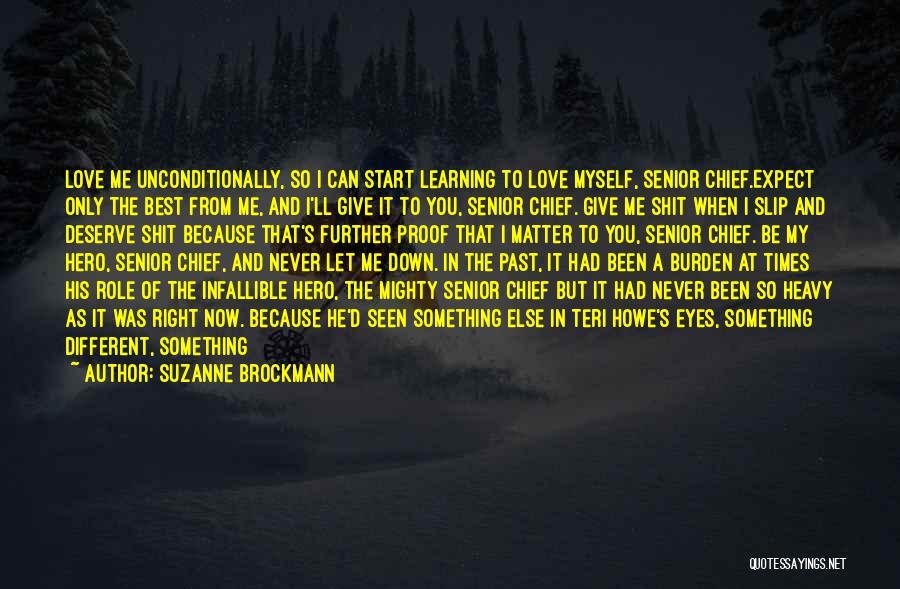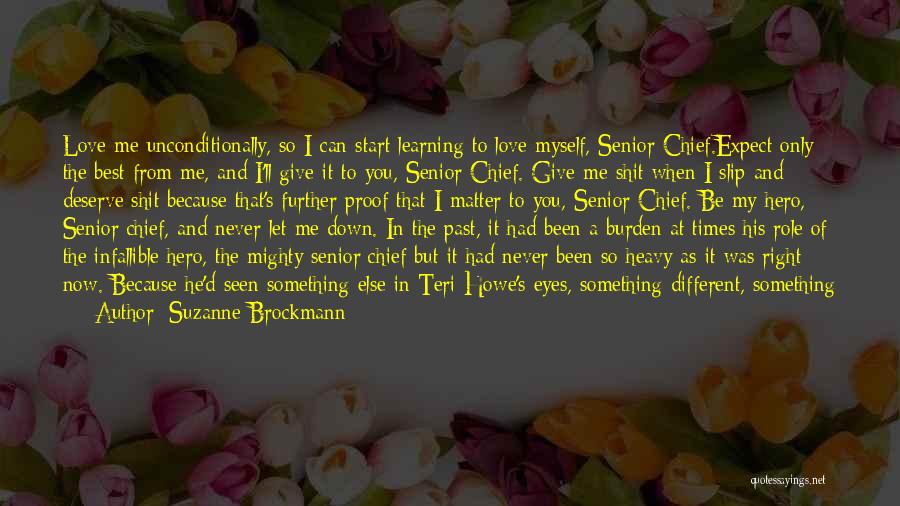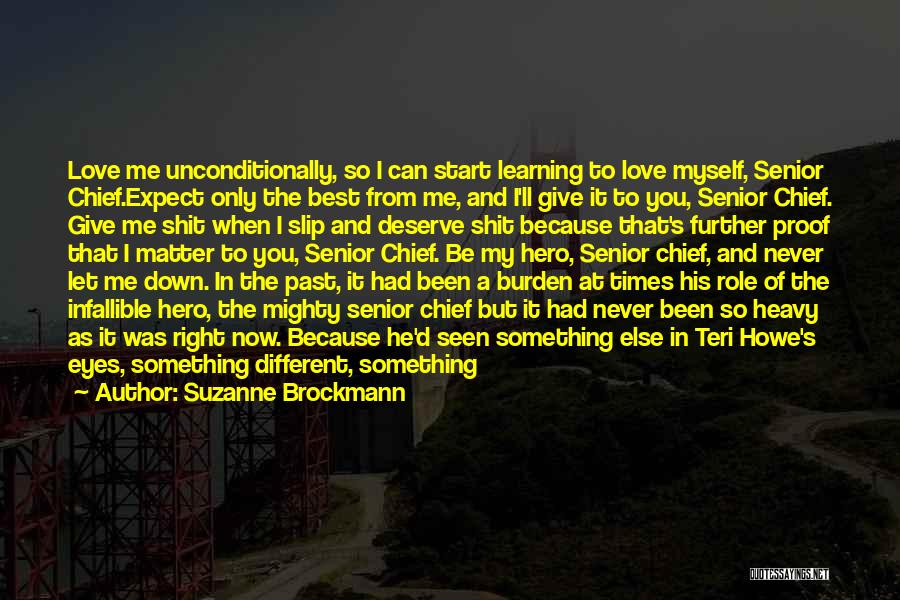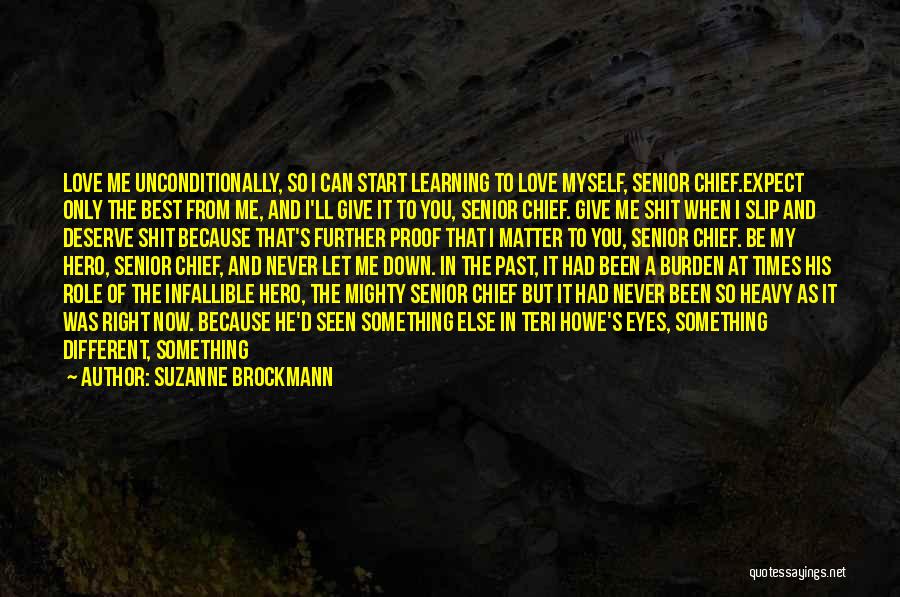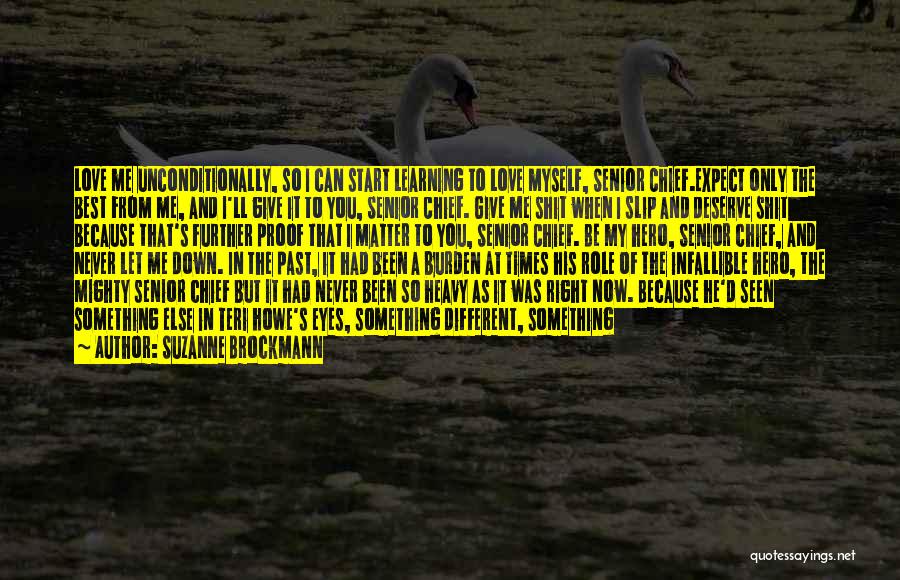 Related Authors
Related Topics