Richelle E. Goodrich Quotes
Love Is An Afternoon Of Fishing When I'd Sooner Be At The Ballet.
Love Is Eating Burnt Toast And Lumpy Graving With A Big Smile.
Love Is Hearing The Words 'You're Beautiful' As I Fail To Squeeze Into My Fat Jeans.
Love Is Refusing To Bring Up The Past, Even If Doing So Would Be A Slam Dunk To Prove Your Point.
Love Is Your Hand Wiping Away My Tears, Trying To Erase Streaks Of Mascara.
Love Is The Warm Hug That Extinguishes An Argument.
Love Is A Humbly-uttered Apology, Even If Not At Fault.
Love Is Easy To Recognize But So Hard To Define; However, I Think It Boils Down To This ...
Love Is Caring So Much About The Feelings Of Someone Else, You Sacrifice Whatever It Takes To Help Him Or Her Feel Better.
In Other Words, Love Is My Heart Being Sensitive To Yours.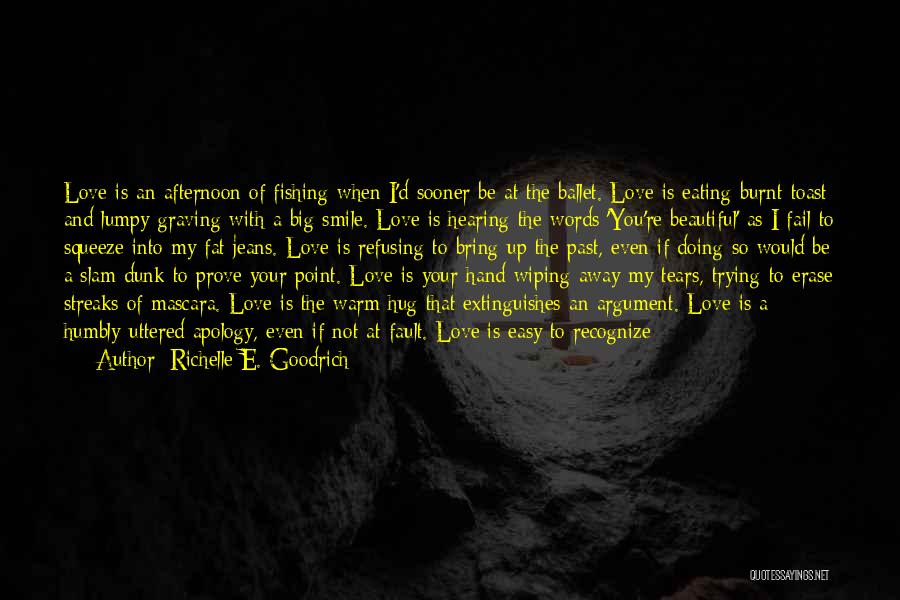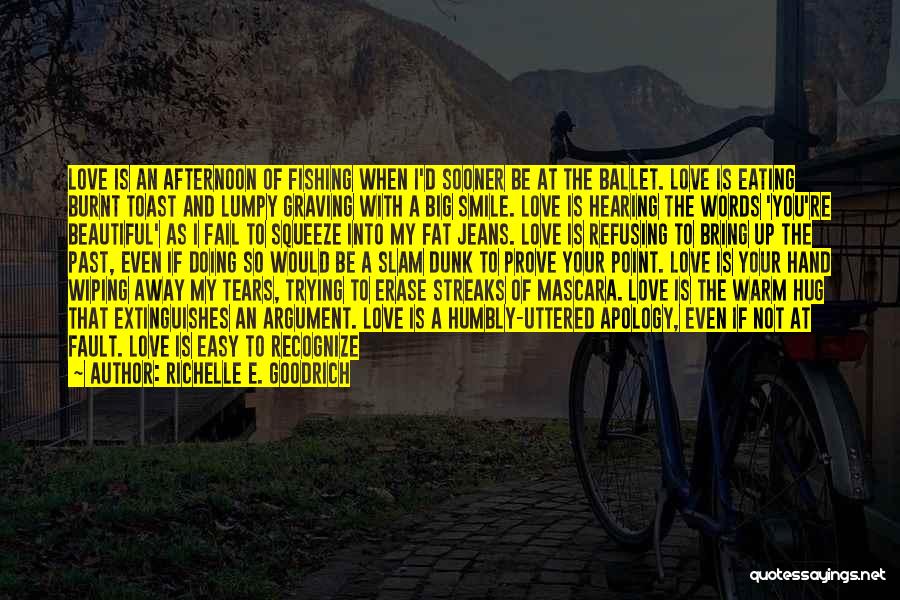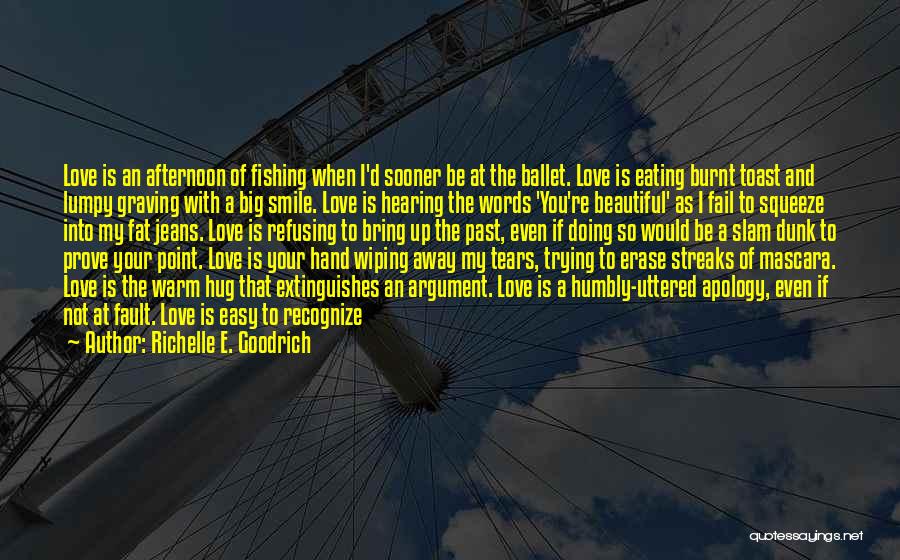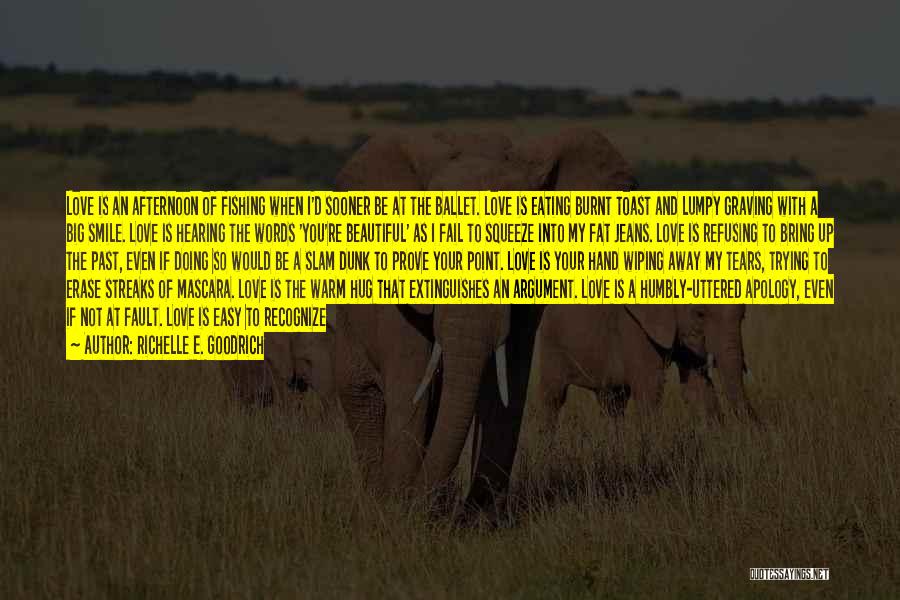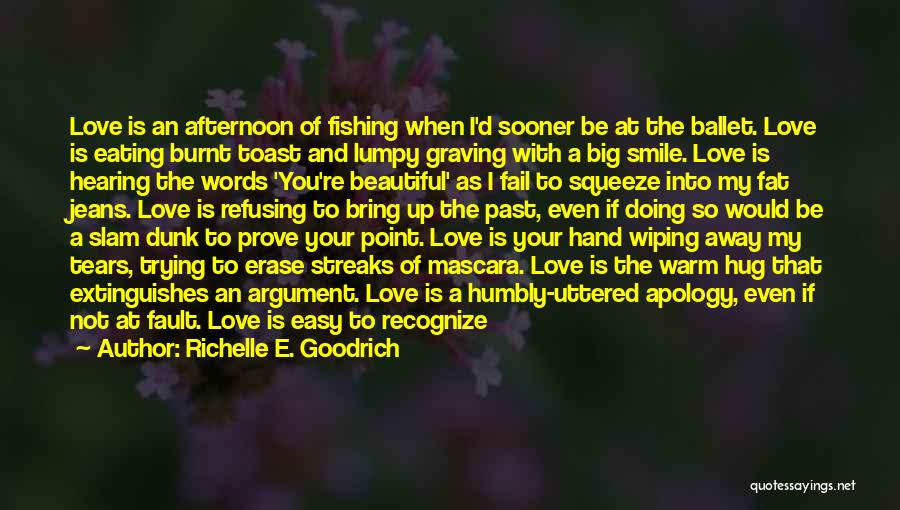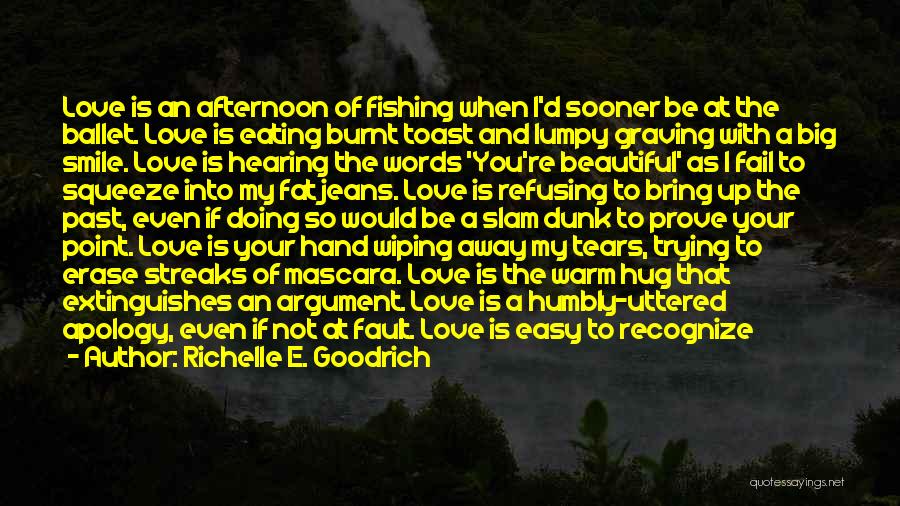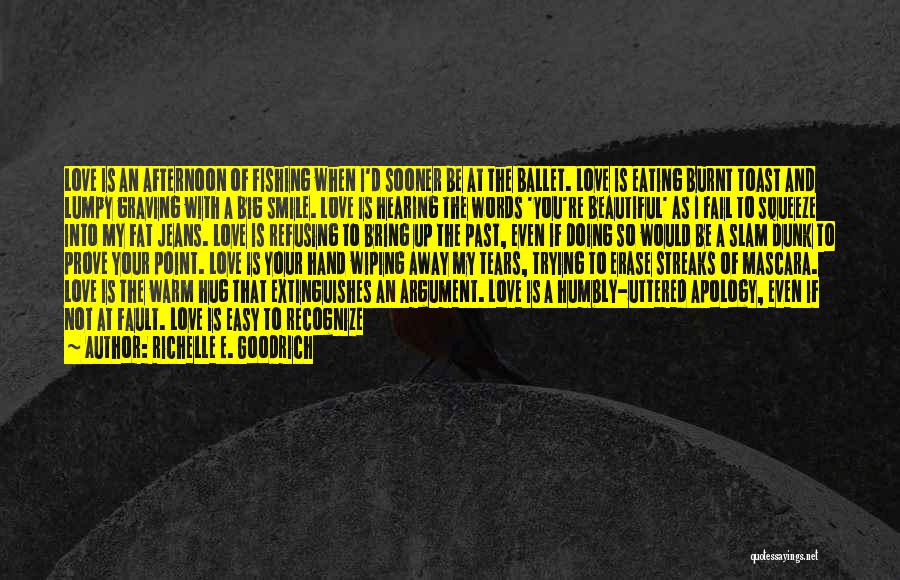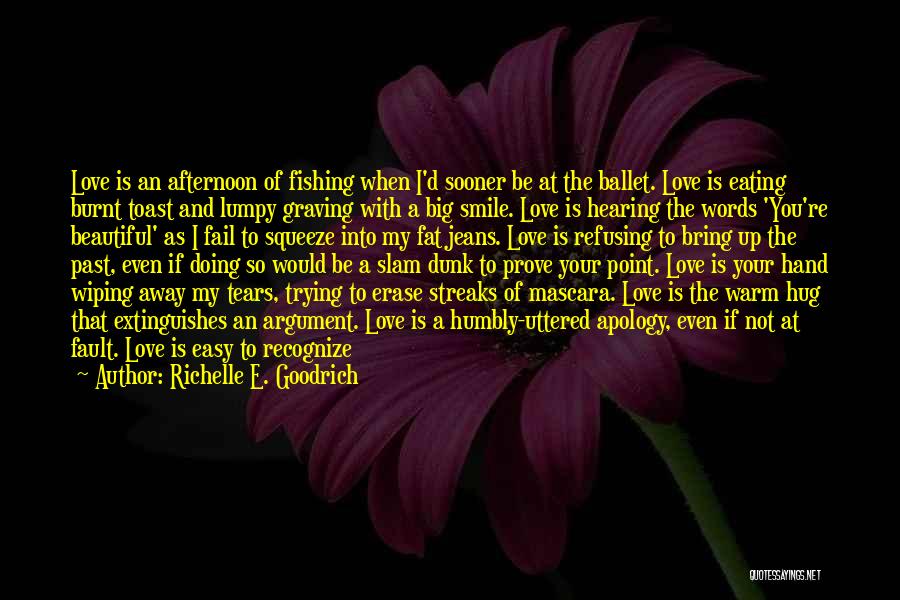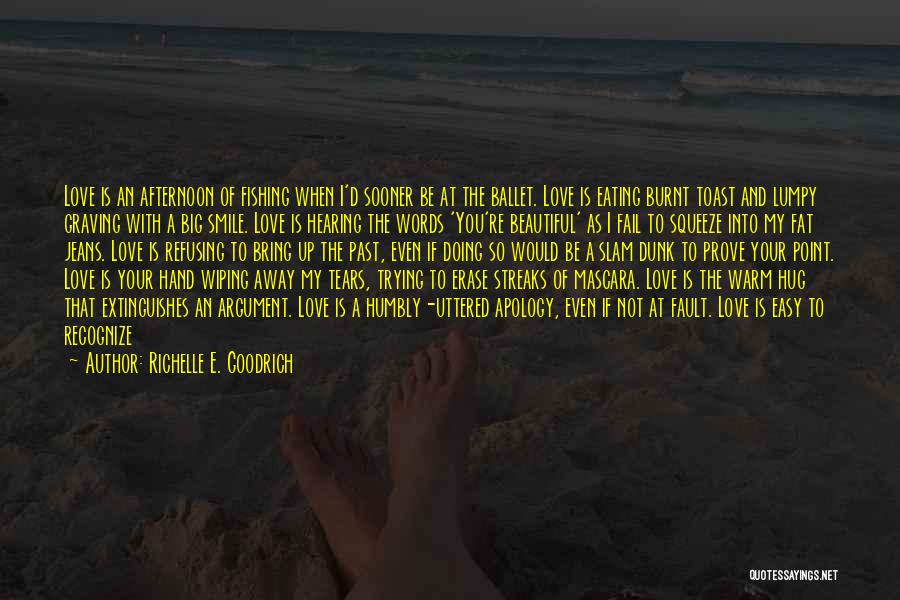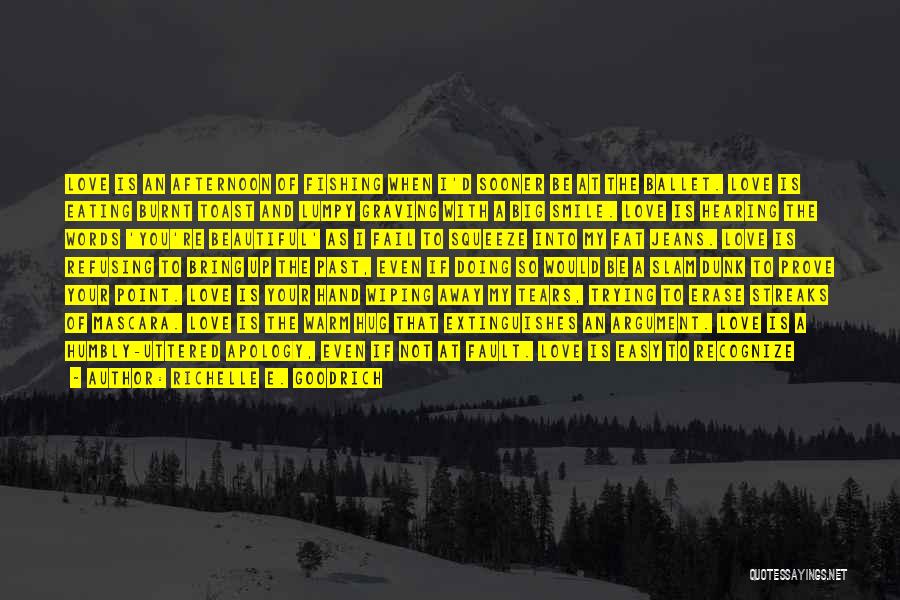 Related Authors
Related Topics