Kiersten White Quotes
Lend Stood Up, Shouldering His Duffel Bag, As I Walked Back Into The Living Room. "Where Do You Think You're Going?" I Snatched His Coat Away And Held It. He Just Got Here. There Was No Way I Was Letting Him Go Anywhere Else.
"I Happen To Have Very Important Things To Do."
"What On Earth Is More Important Than Watching Easton Heights??"
"Christmas Shopping For You?"
I Dropped The Coat Into His Arms And Opened The Door. "Take Your Time."
"Glad To Know I'll Be Missed."
"Have Fun!" I Leaned Up And Kissed Him Hard, Then Shoved Him Out And Sat Back On The Couch With A Sloppy Smile On My Face. "Best Boyfriend Ever."
"Shut. Up. Now." Arianna Didn't Move, Eyes Fixed On The Television. A Firm Knock Sounded On The Door. "And Tell Lend He Can Just Walk In Already!"
"Did You Forget Something?" I Said As I Opened The Door, Surprised To See A Short Black Woman In A Suit. And Not Lend Pretending To Be One, Either.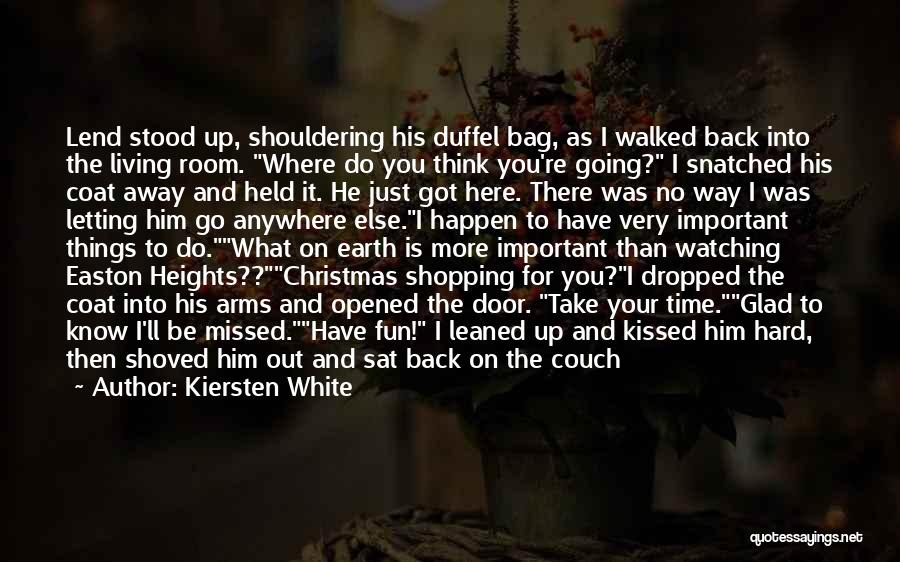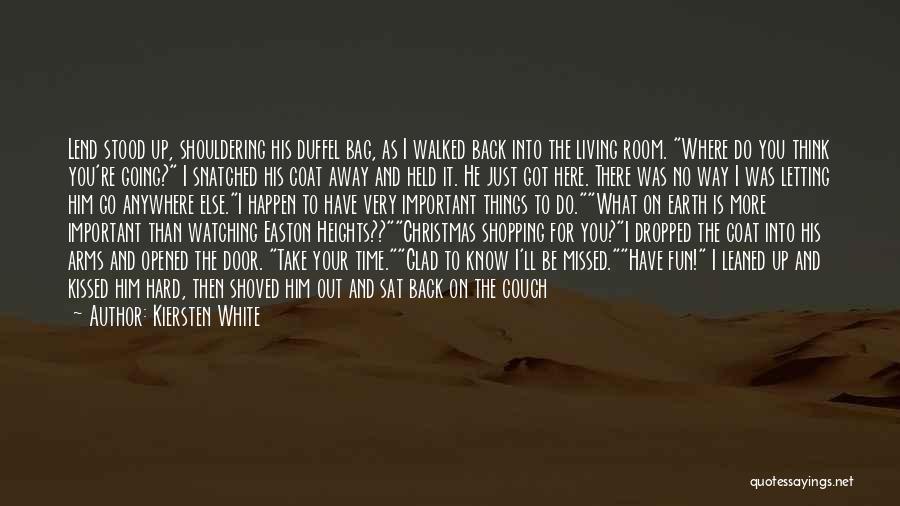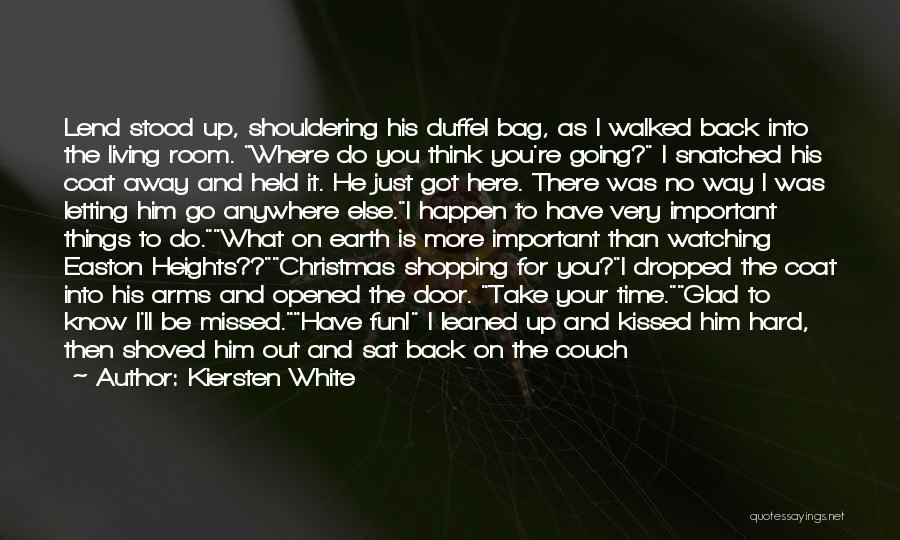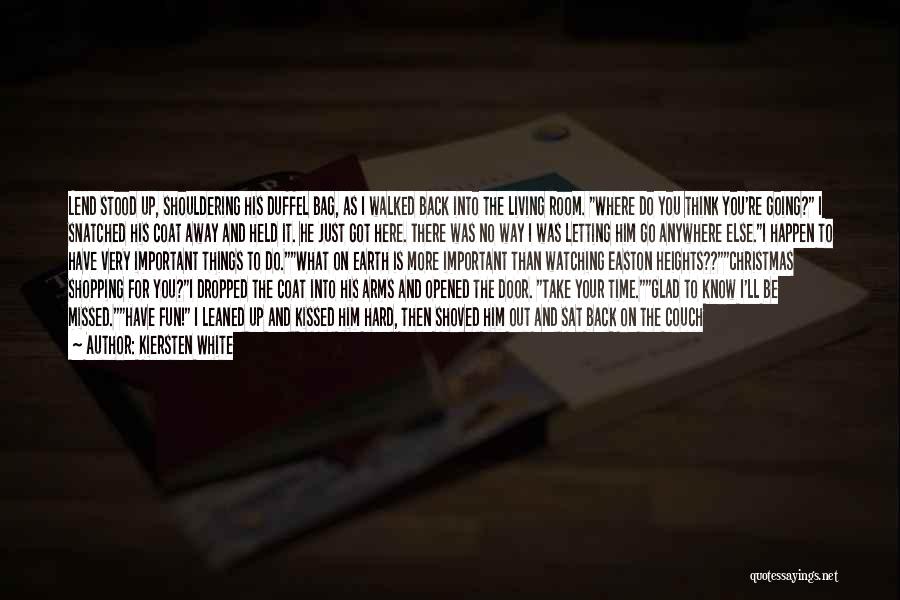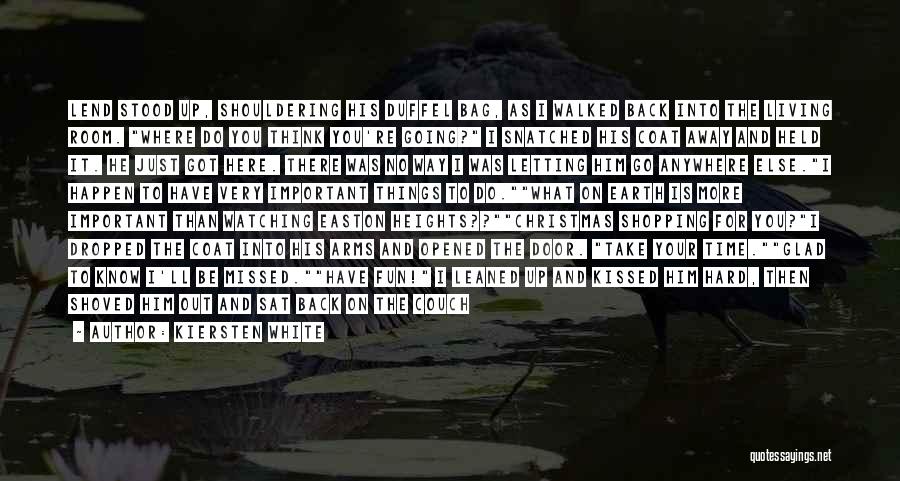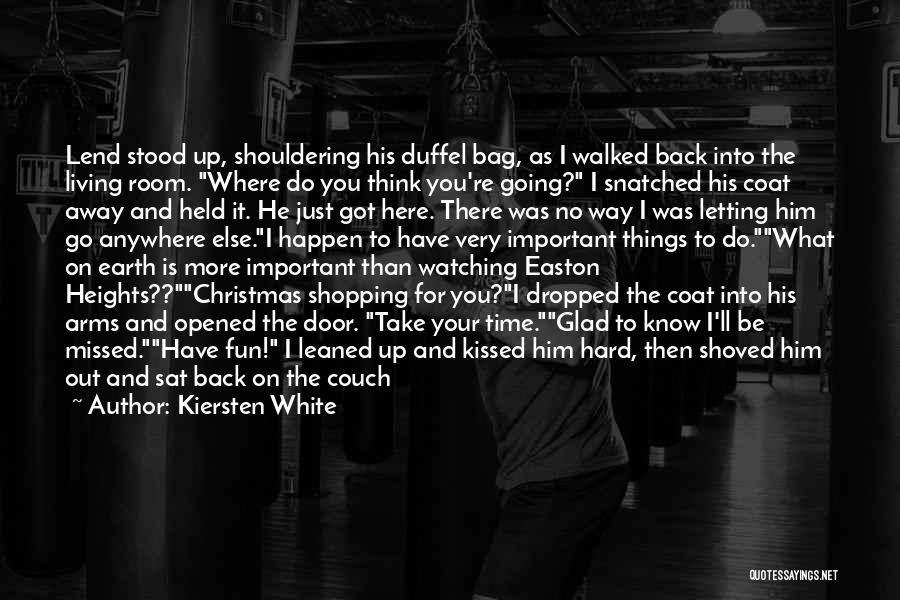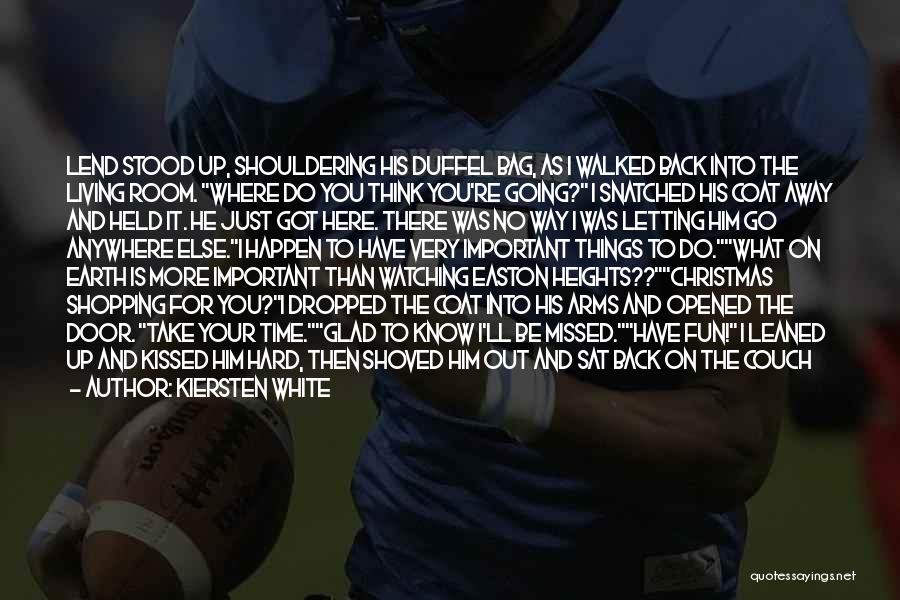 Related Authors
Related Topics