Colleen Houck Quotes
Kishan Spoke Intently, "Kelsey Is All That A Man Could Ask For. She's Perfect For You. She Loves Poetry And Sits Endlessly Content While Listening To You Sing And Play Your Guitar. She Waited Months For You To Come After Her, And She Has Risked Her Life Repeatedly To Save Your Mangy White Hide. She's Sweet And Loving And Warm And Beautiful And Would Make You Immeasurably Happy."
There Was A Pause. Then I Heard Ren Say Incredulously, "You Love Her."
Kishan Didn't Answer Right Away, But Then Said Softly, Almost So I Couldn't Hear It, "No Man In His Right Mind Wouldn't, Which Proves You Aren't In Your Right Mind.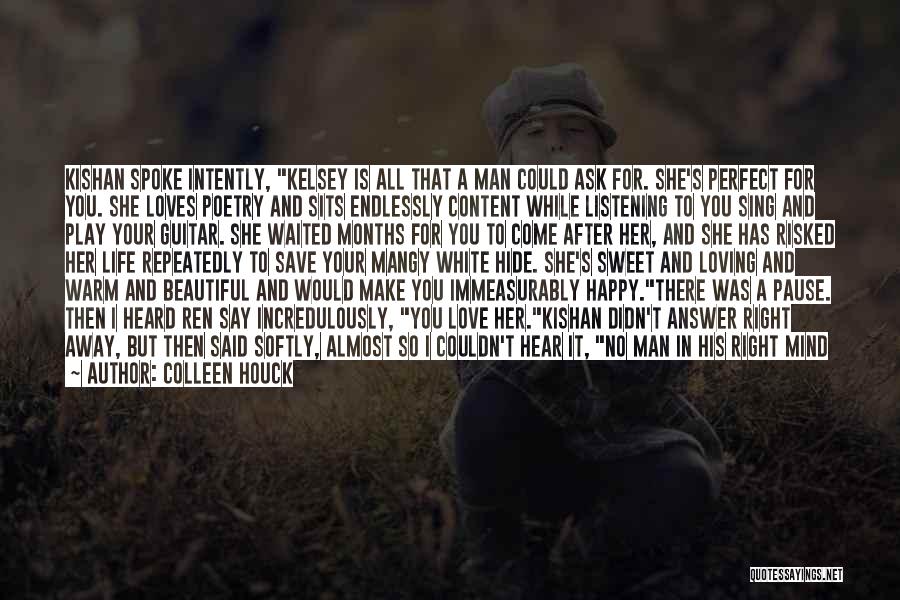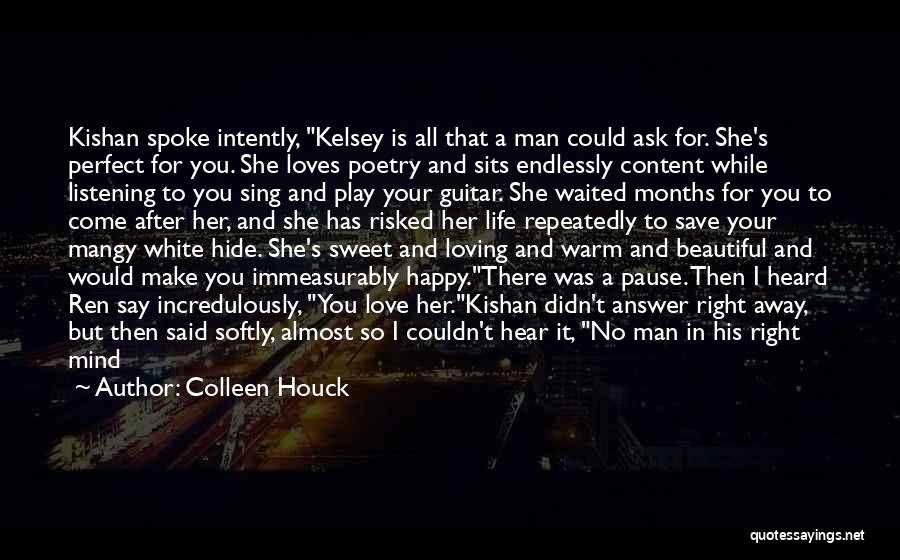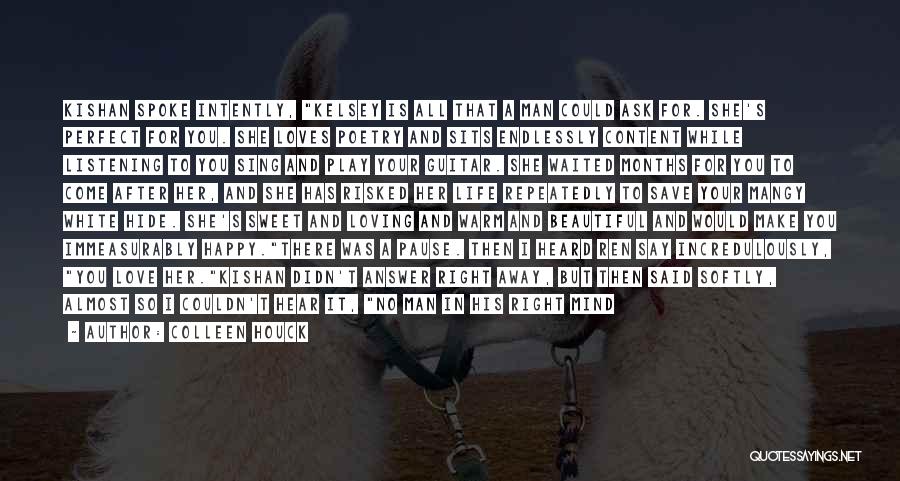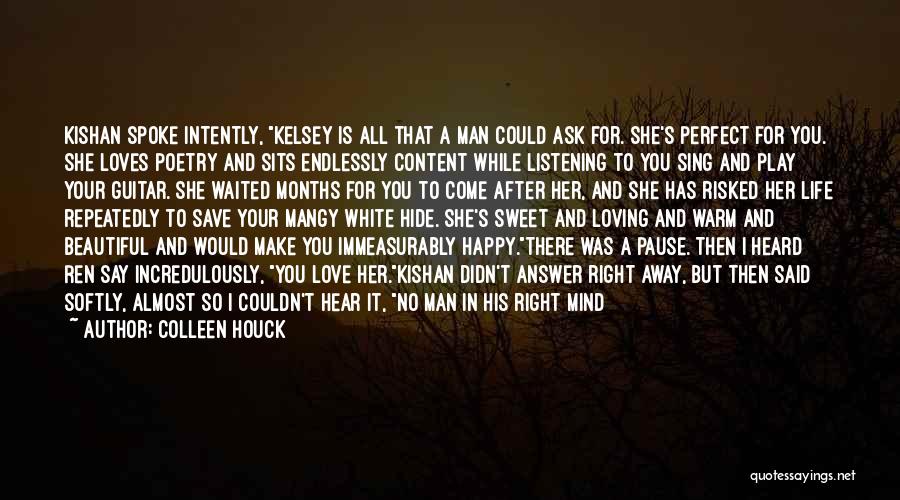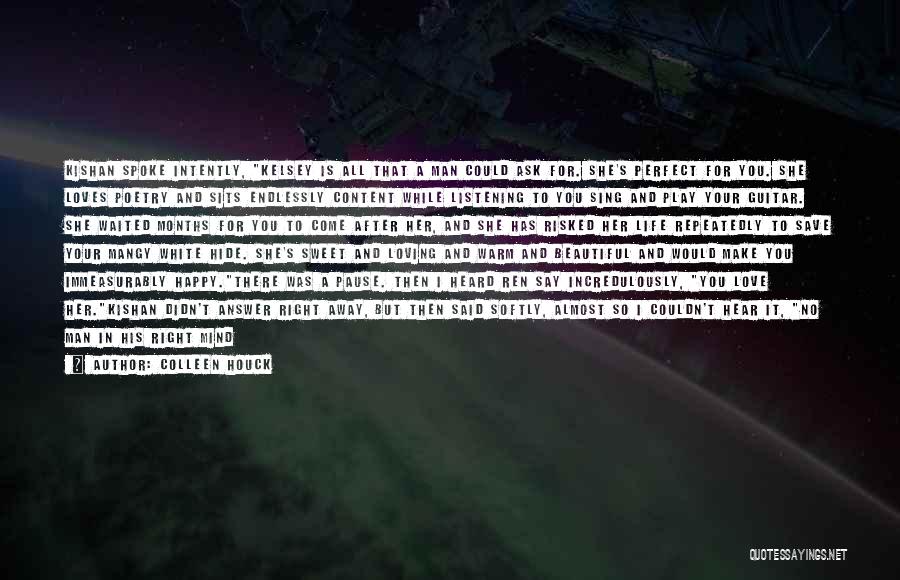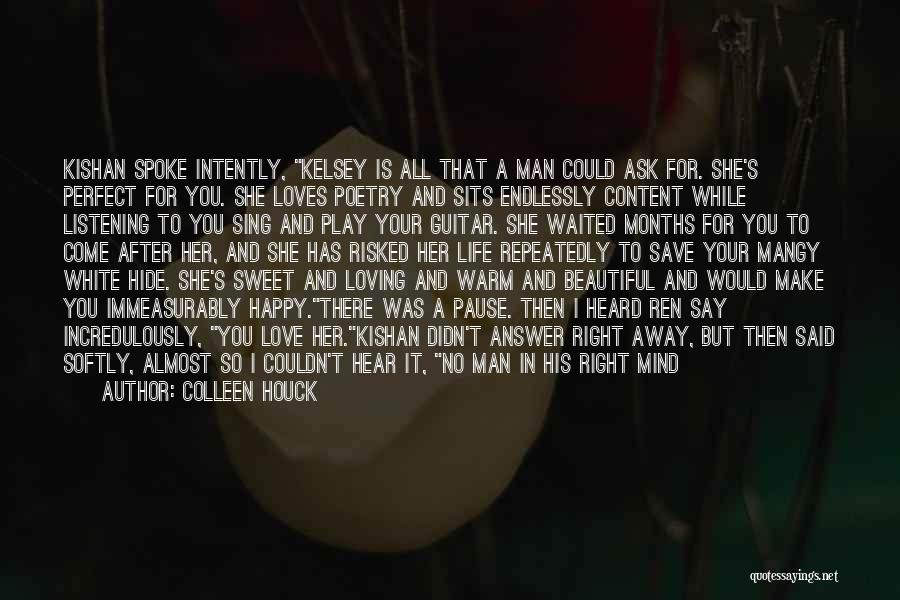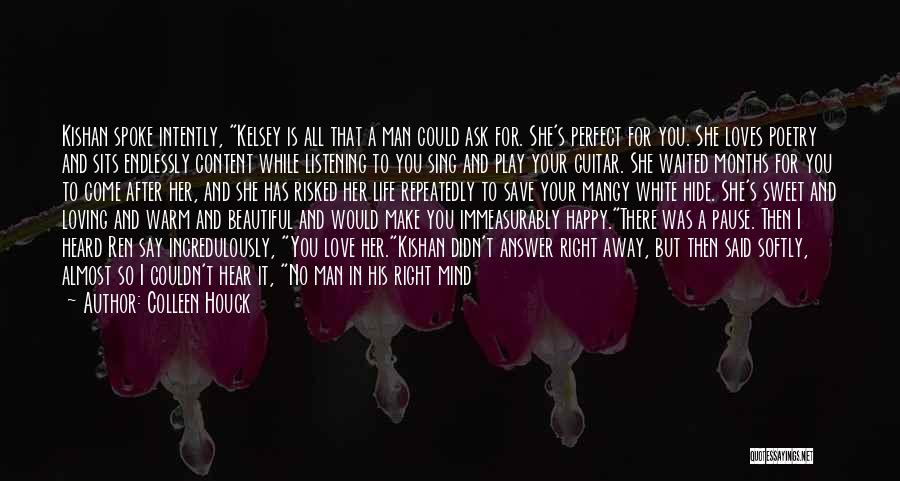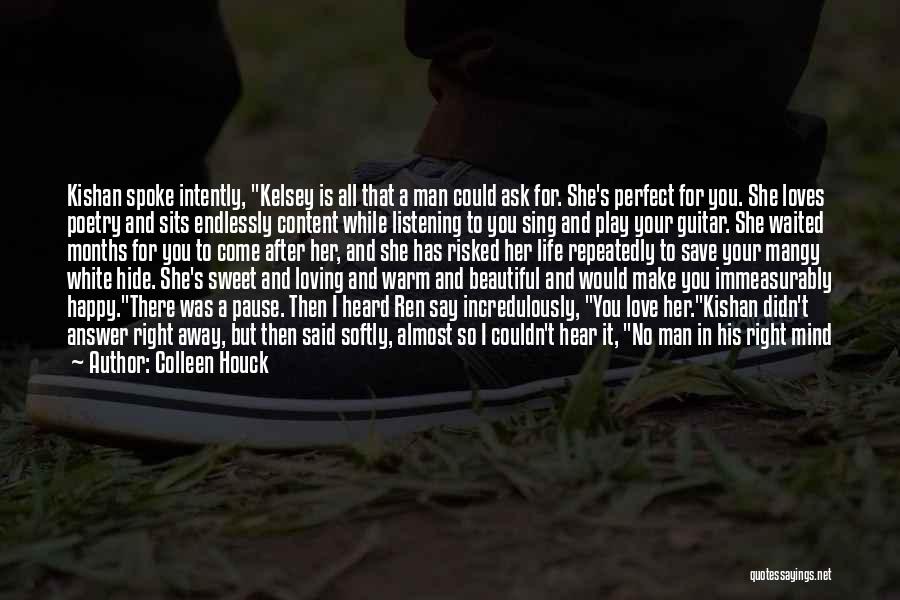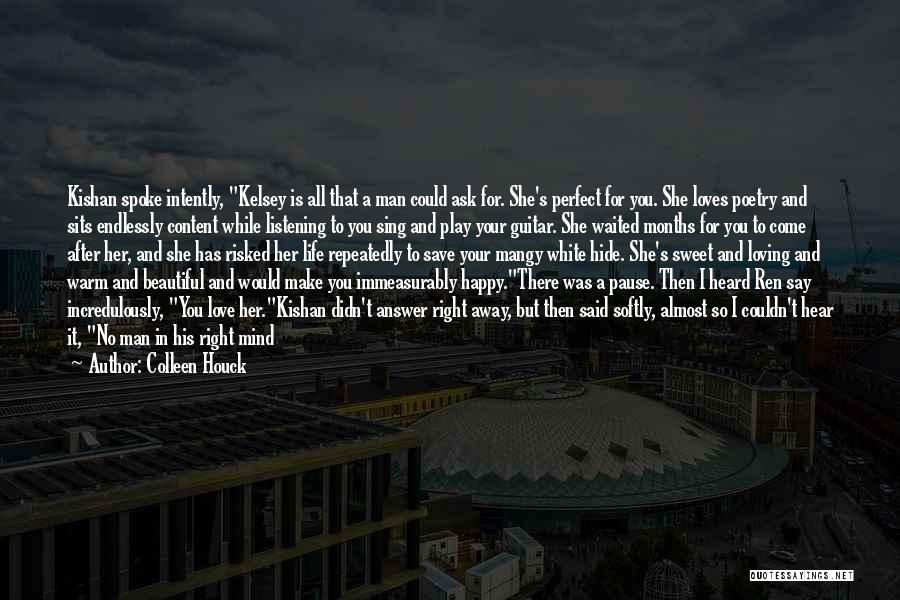 Related Authors
Related Topics