Wendy Higgins Quotes
Kaidan Had Been Captivated By The Store Owner's Deep Texan Accent. He Asked A Ridiculous Number Of Questions Just To Keep The Man Talking. He Then Tried To Repeat The Man's Accent When We Got In The Car. "Where Are Y'all Young'uns Headed? We Got Us Some Maps Over Yonder By Them There H-apples."
I Laughed Out Loud As He Butchered The Man's Beautiful Drawl.
"He Did Not Say 'over Yonder'!"
"I've Always Wanted To Say That. I Love Americans. You've Got A Nice Little Accent, Though Not Nearly As Wicked As His."
"I Do?"
He Nodded.
Aside From The Occasional Y'all, I Didn't Think I Sounded Southern, But I Guess It's Hard To Say About Your Own Self.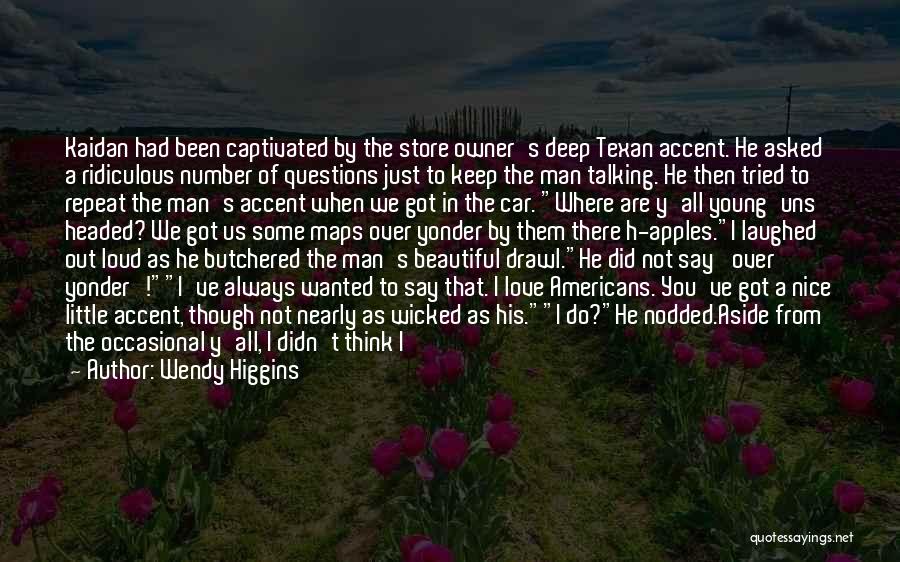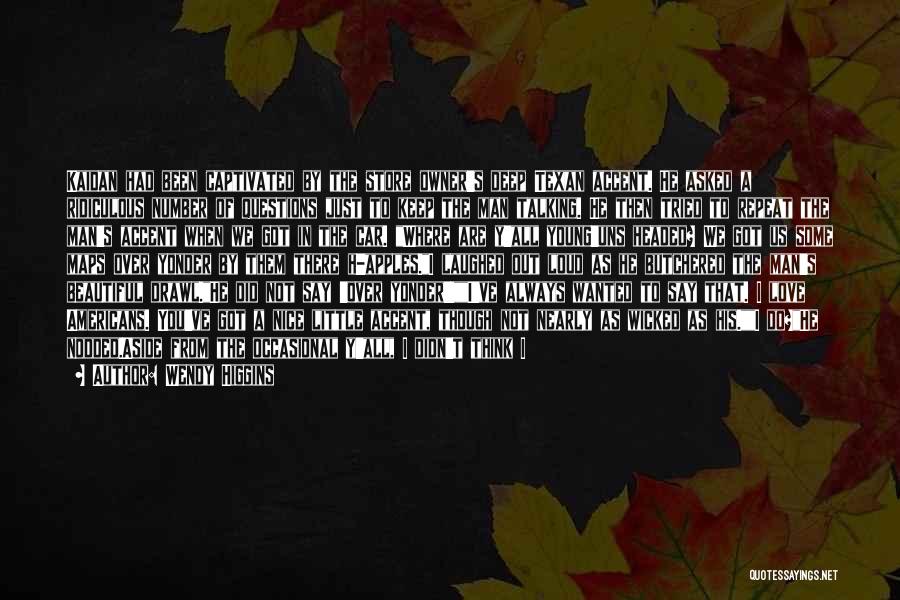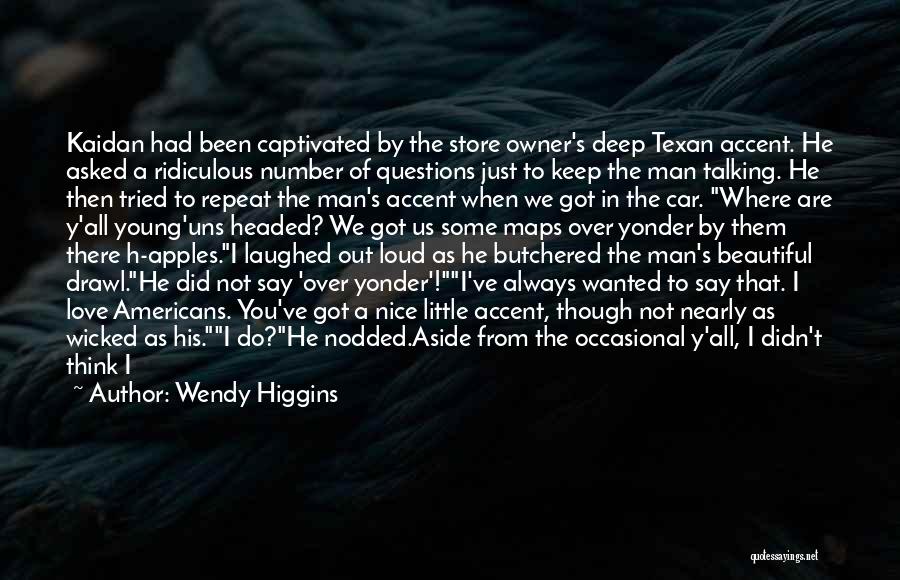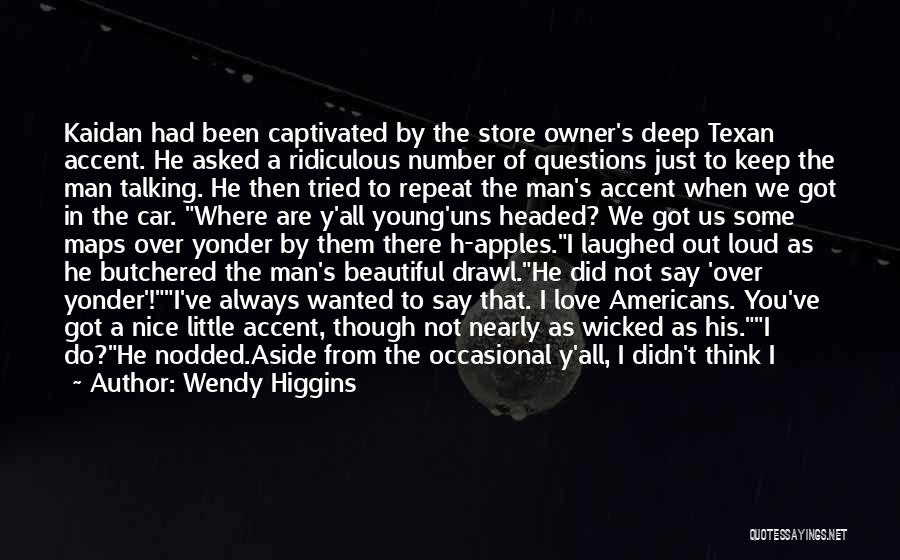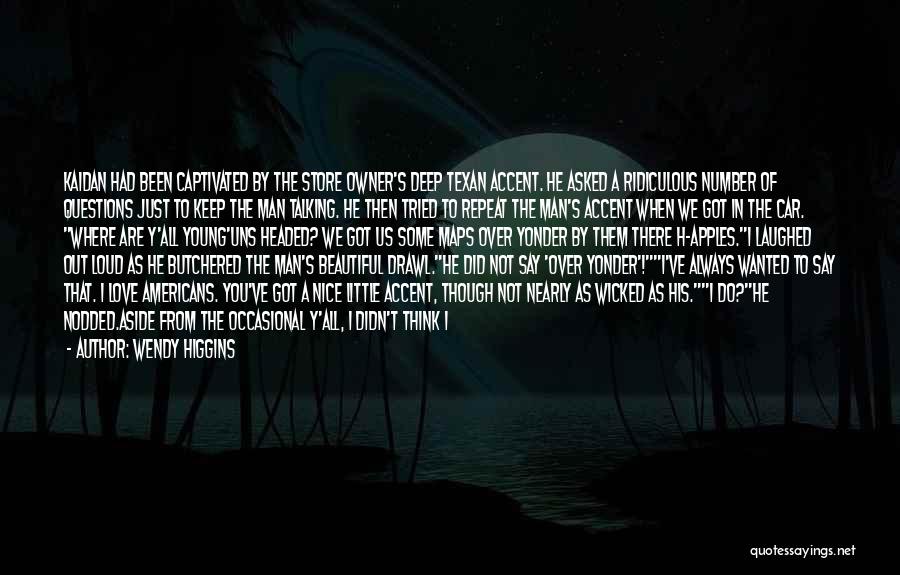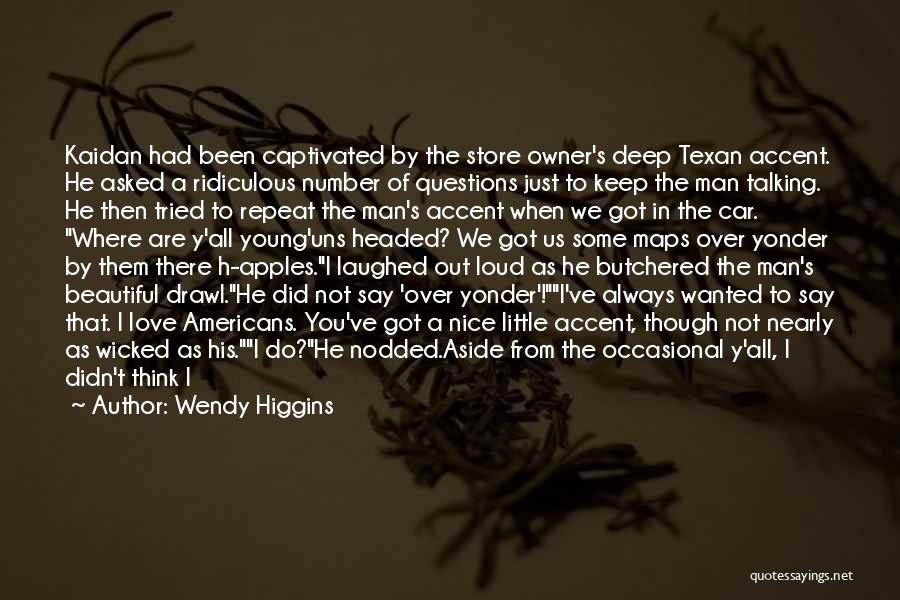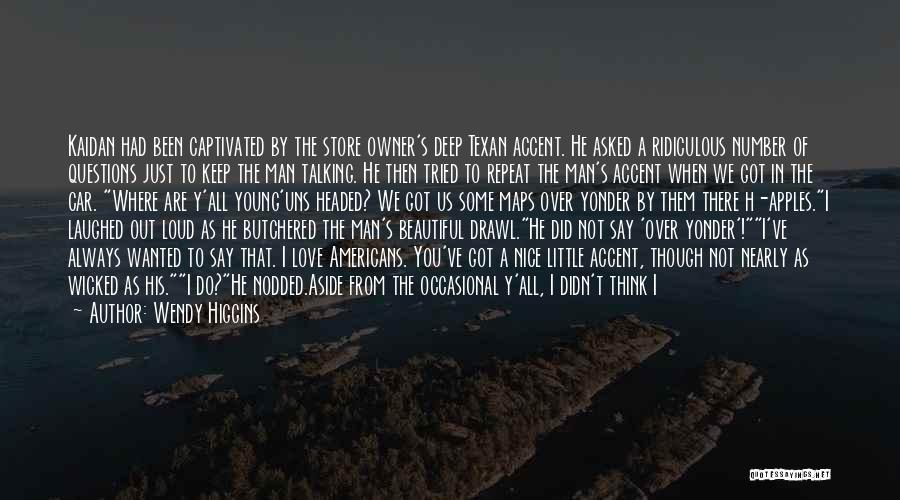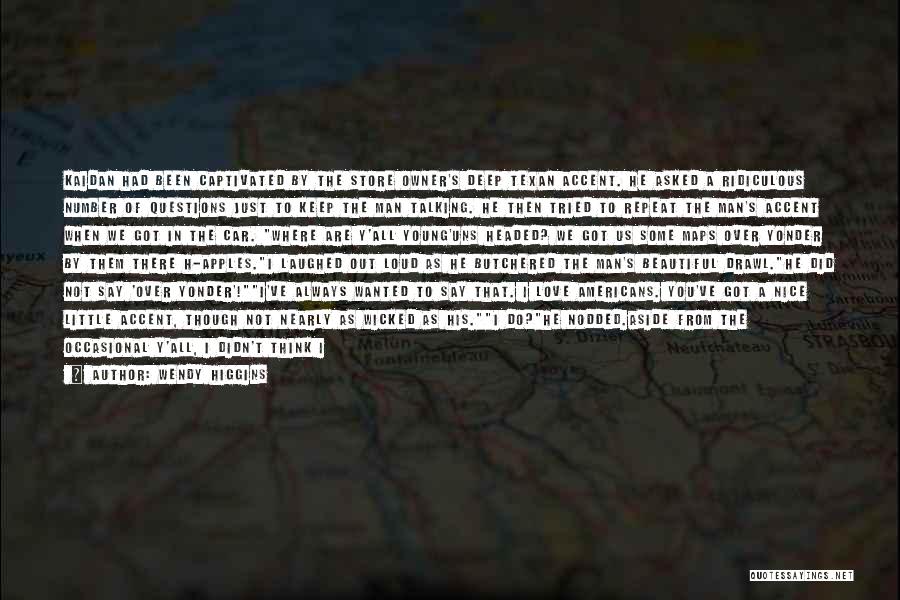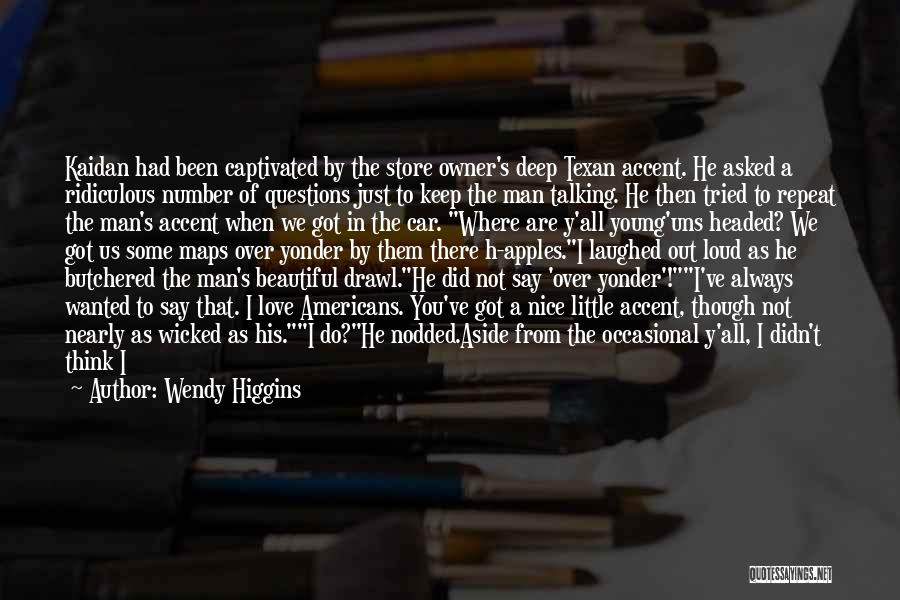 Related Authors
Related Topics