Jacquie Underdown Quotes
I've Been Able To See All That I've Needed, My Love: Your Kindness, Your Compassion, Your Tenderness, Your Love, And Your Soul. These Are All I Care About.
Of Course You Do And I Don't Expect Anything Different From You. But Next Time, I Will Give You More. You'll See The Colours Of Every Season.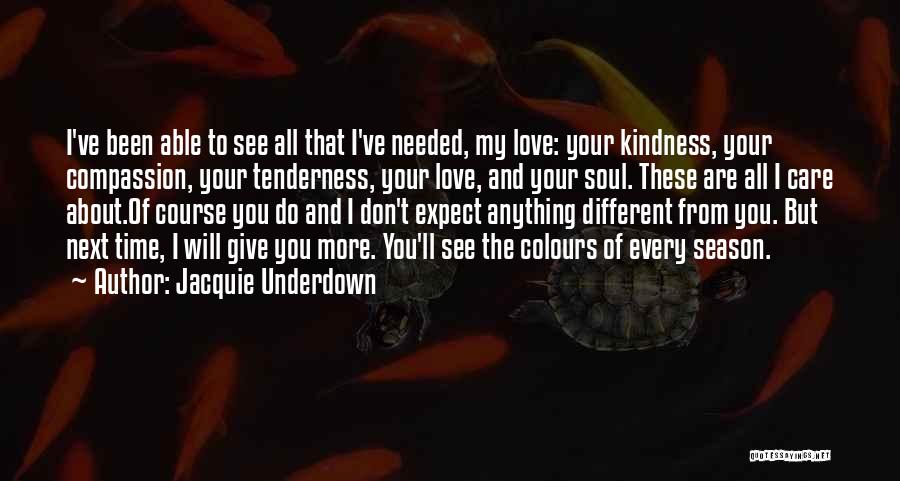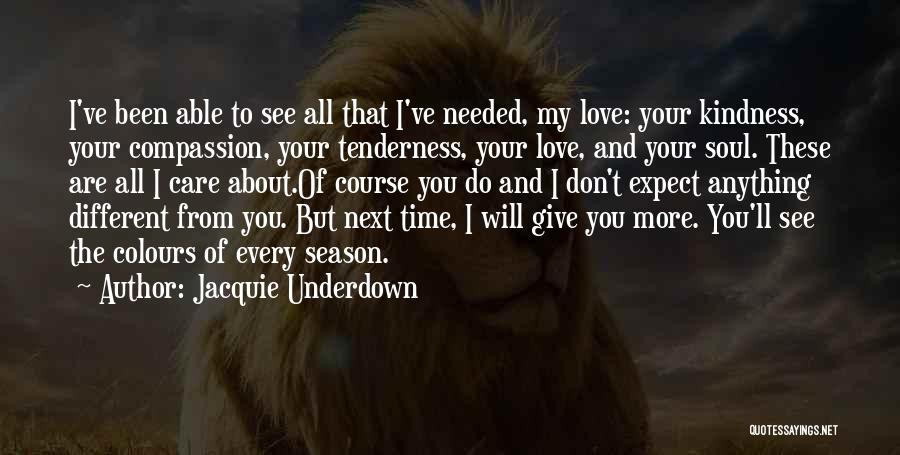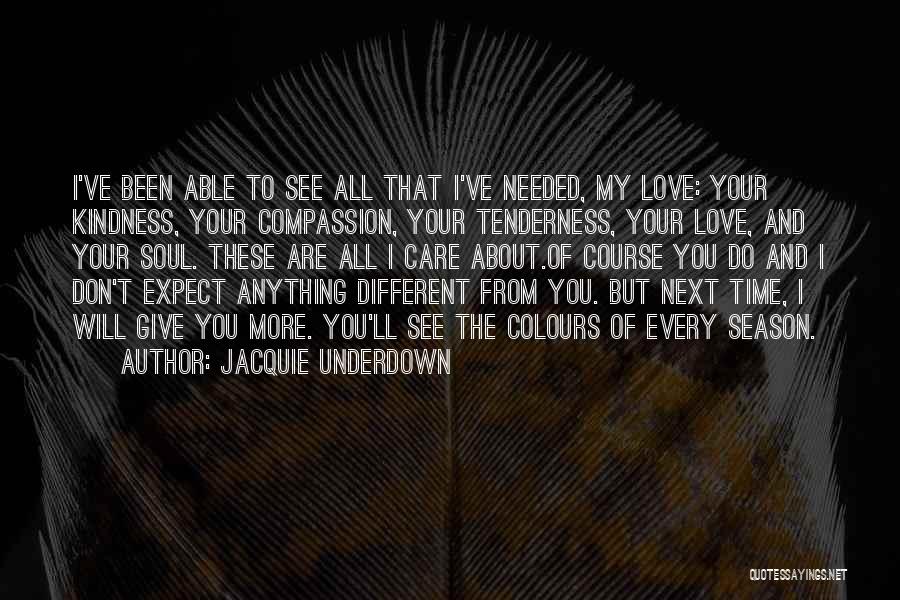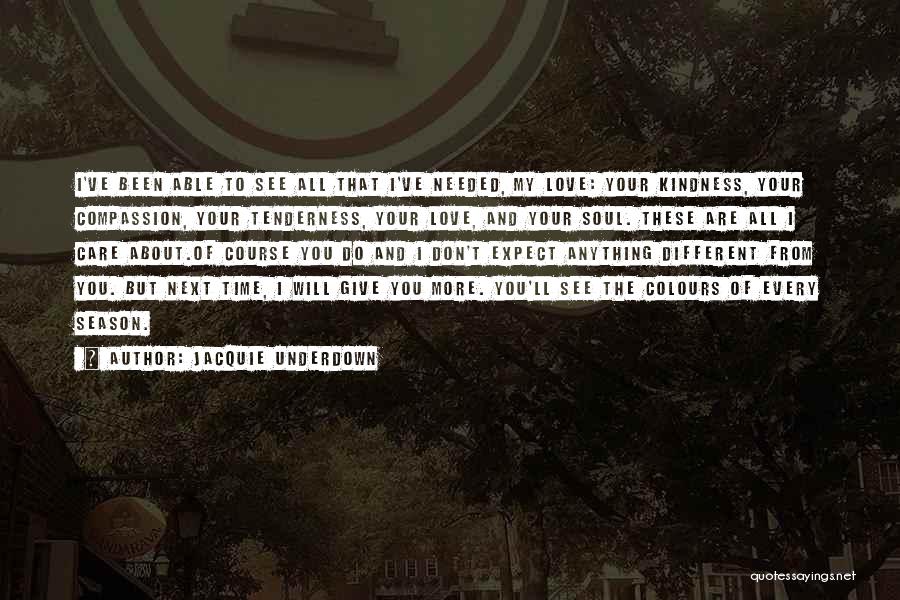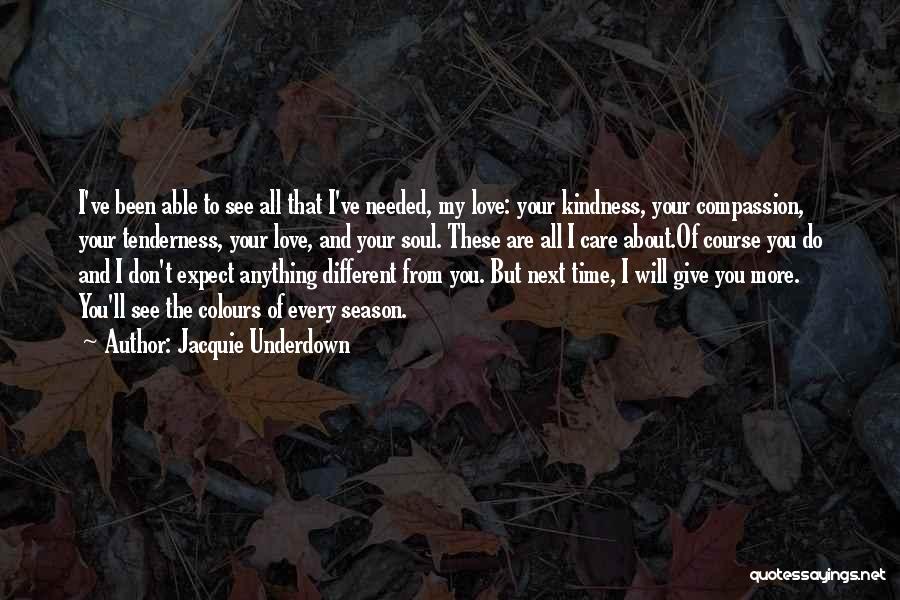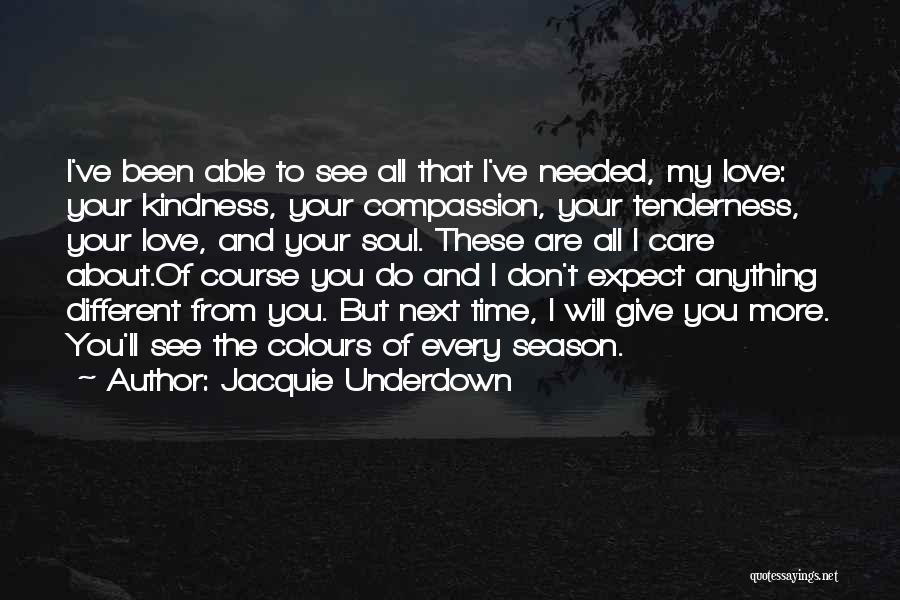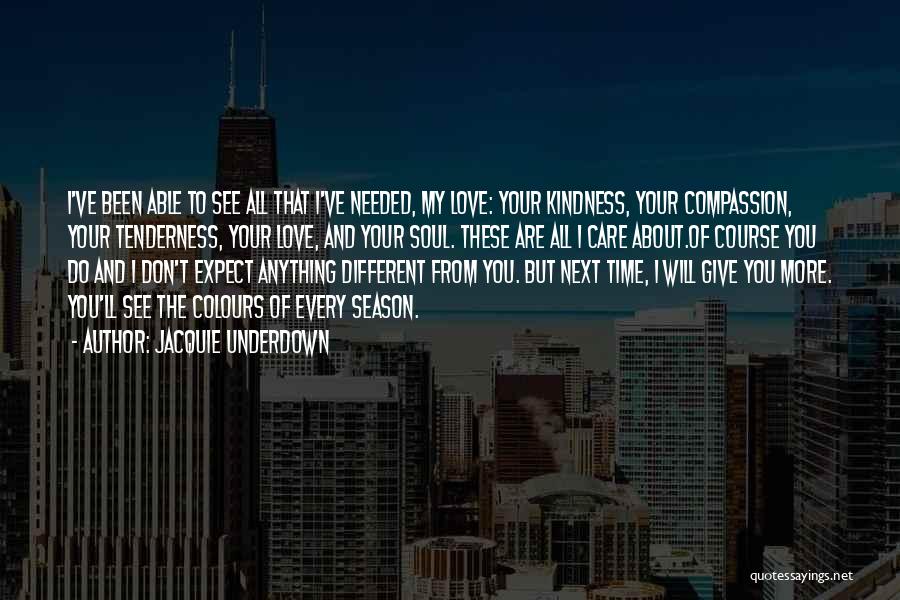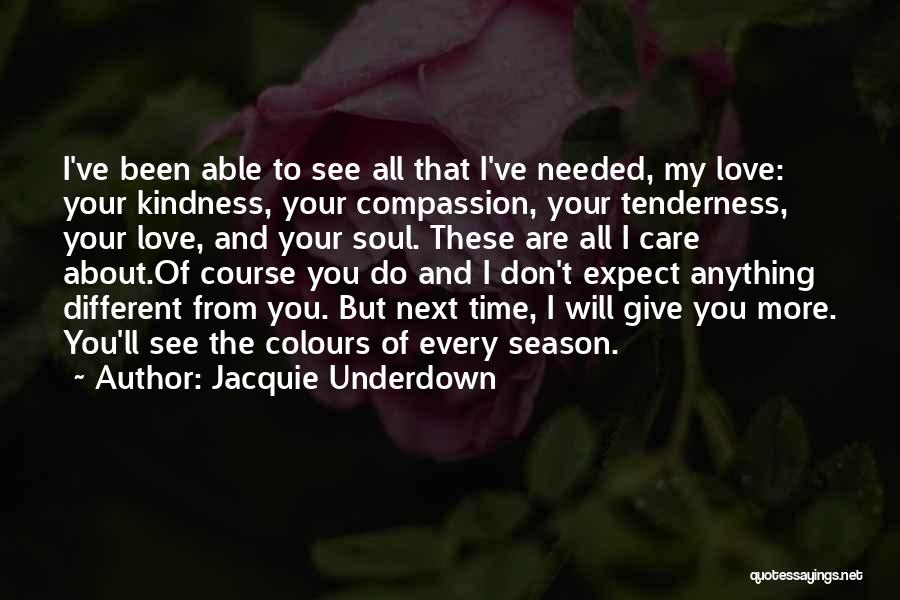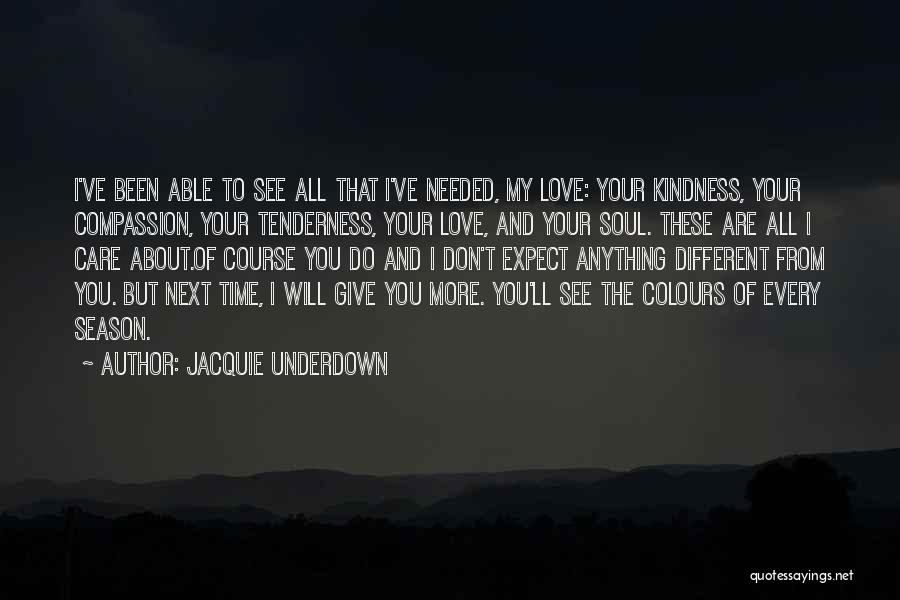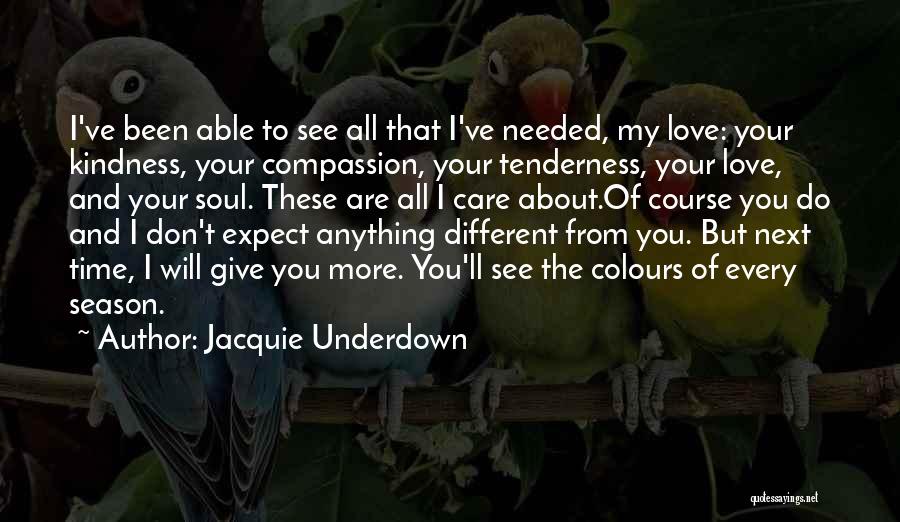 Related Authors
Related Topics