Aidan Chambers Quotes
It's One Of The Great Temptations, You See
wanting To Prove The Strength Of Your Own Faith By Making Others Believe What You Believe. It Shows You're Right.
But It Doesn't Prove Anything Of The Sort. All It Proves Is That You're Condescending And Arrogant And Good At Doing What Half-decent Actors Can Do, Or Advertising Agents, Or Pop Stars, Or Politicians, Or Con Men, Or Any Of The Professional Persuaders. They Sell Illusions. And That's All They Do. And They Feel Good When They Succeed. That's What Their Lives Depend On.
Which Isn't True About Religion. Or Shouldn't Be. Your Belief Shouldn't Depend On What Other People Think About It. And It Certainly Should Not Depend On Whether Other People Believe The Same As You.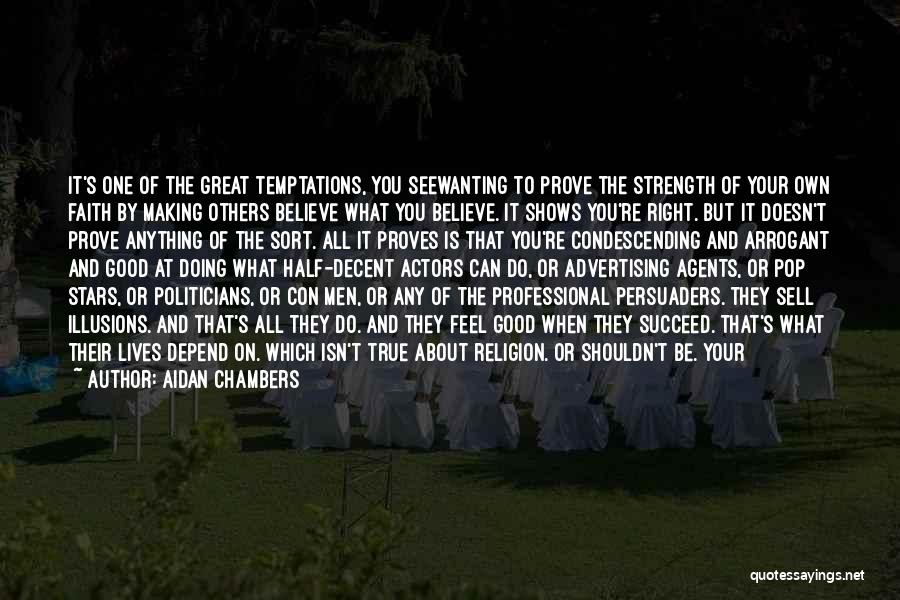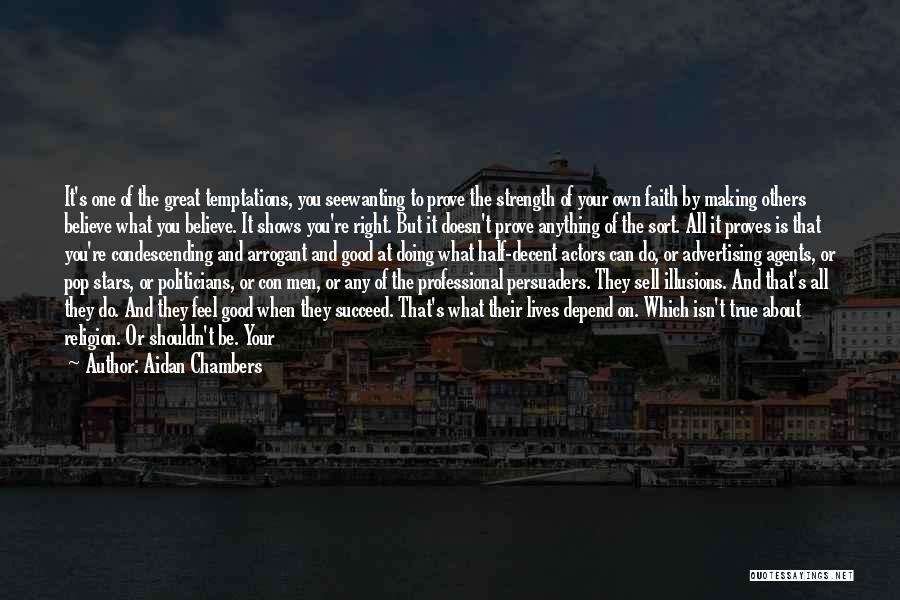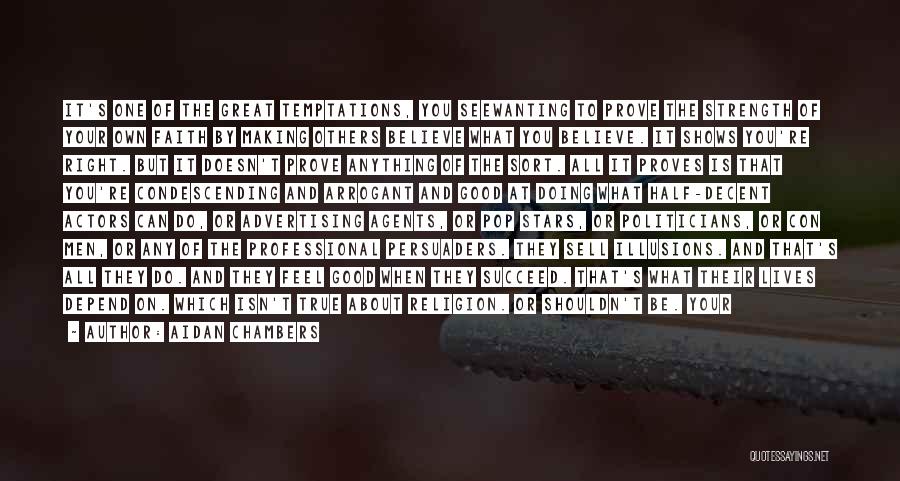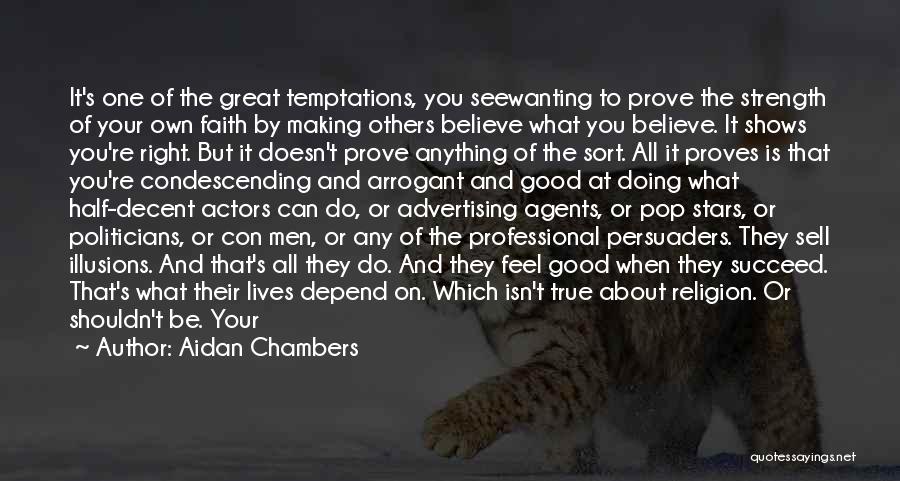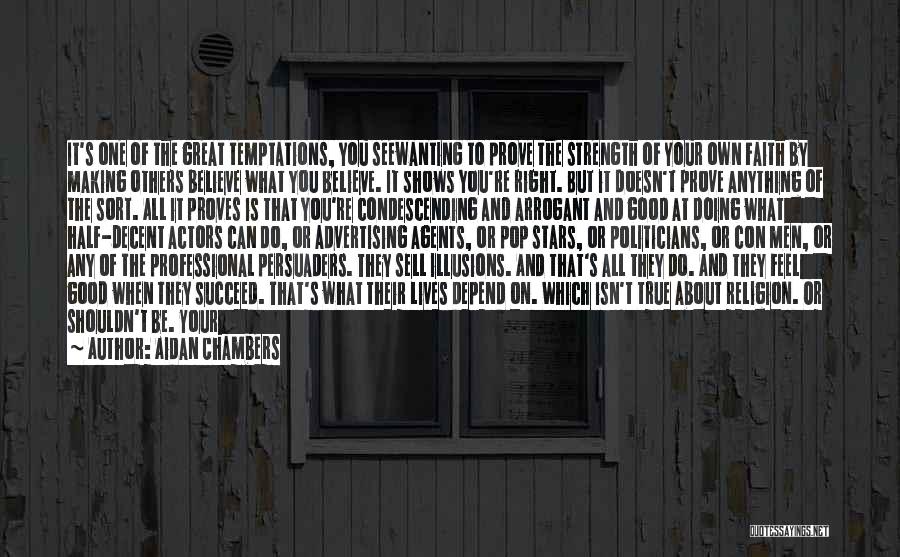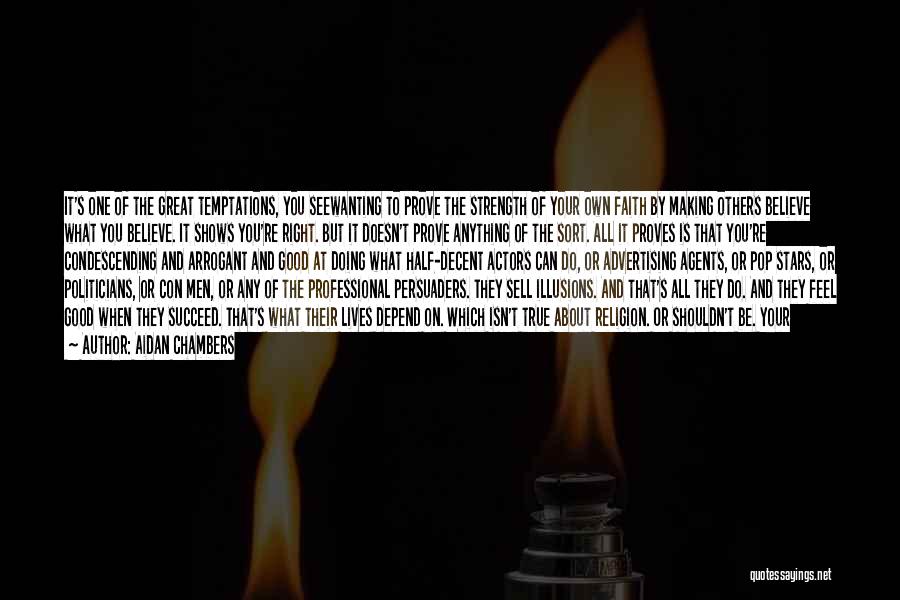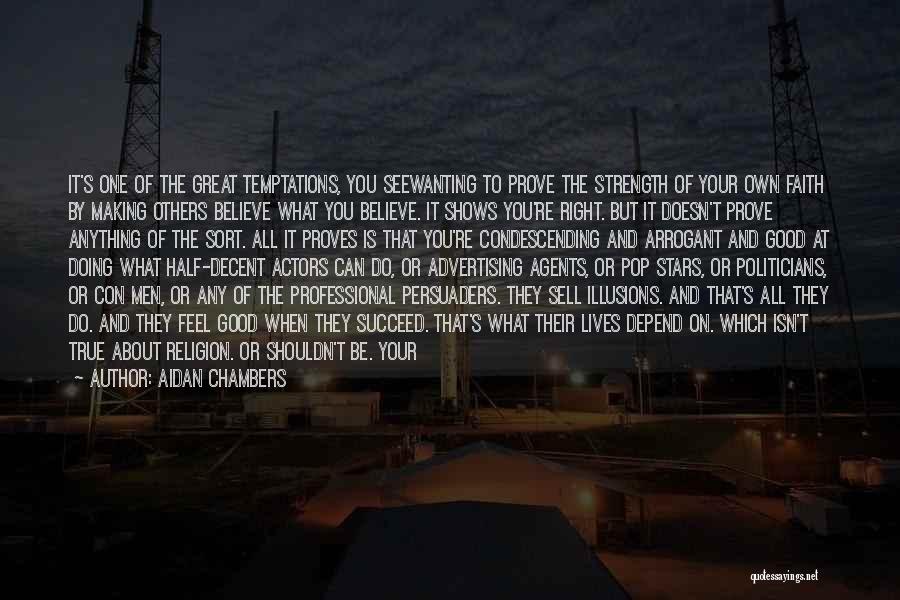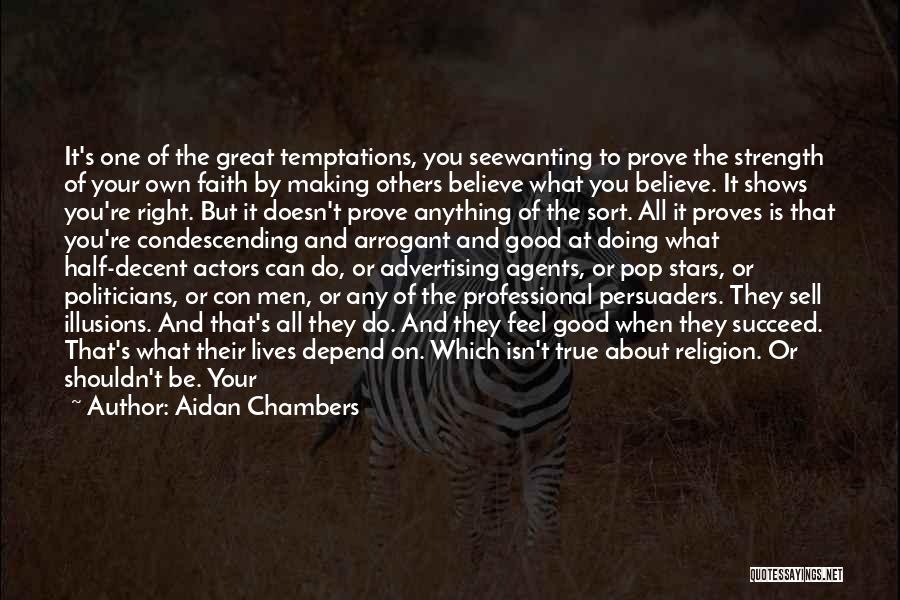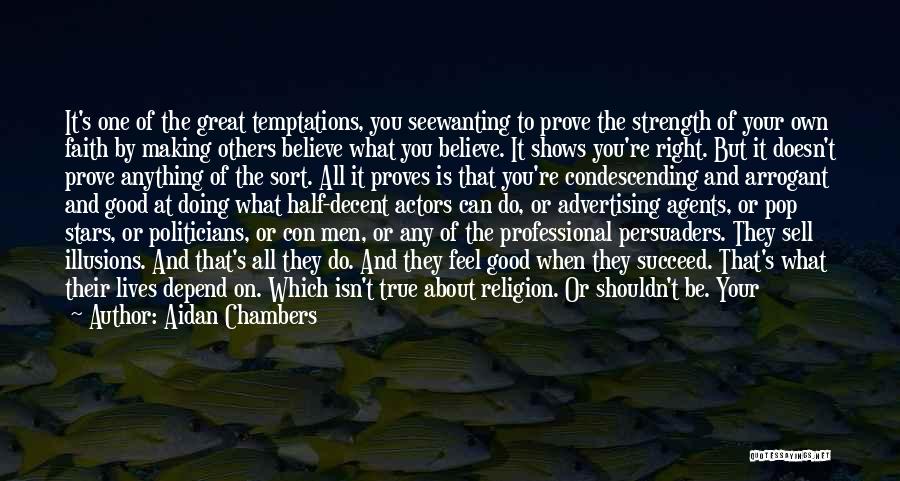 Related Authors
Related Topics