Dean Jones Quotes
It's A Good Thing We Don't Know When We Start Out That When We Arrive We Haven't Gone Anyplace."
"What's Wrong With Success?" Kelly Asked, Exasperated. "You Just Walked Out On The Biggest Hit Show On Broadway, Something You'd Always Wanted. Why Did You Leave?"
"Because, Kelly," I Said Slowly, "nothing, But Nothing Is Half As Good As You Expect It To Be.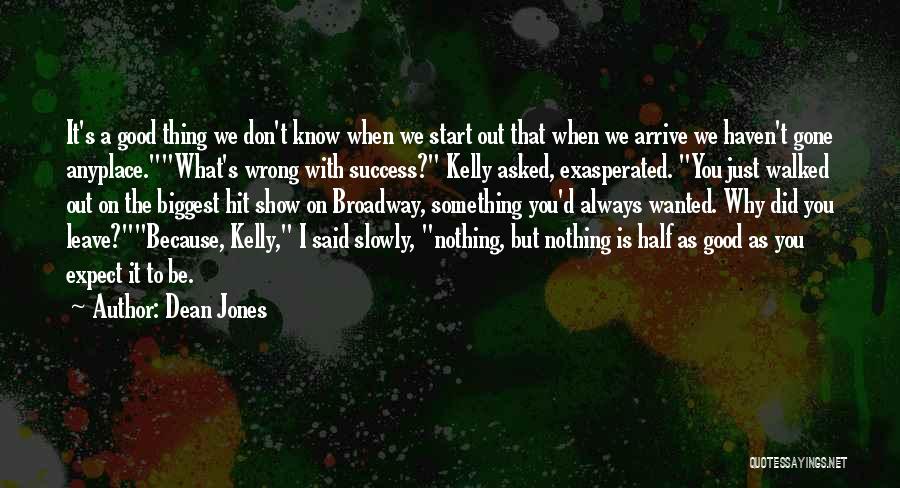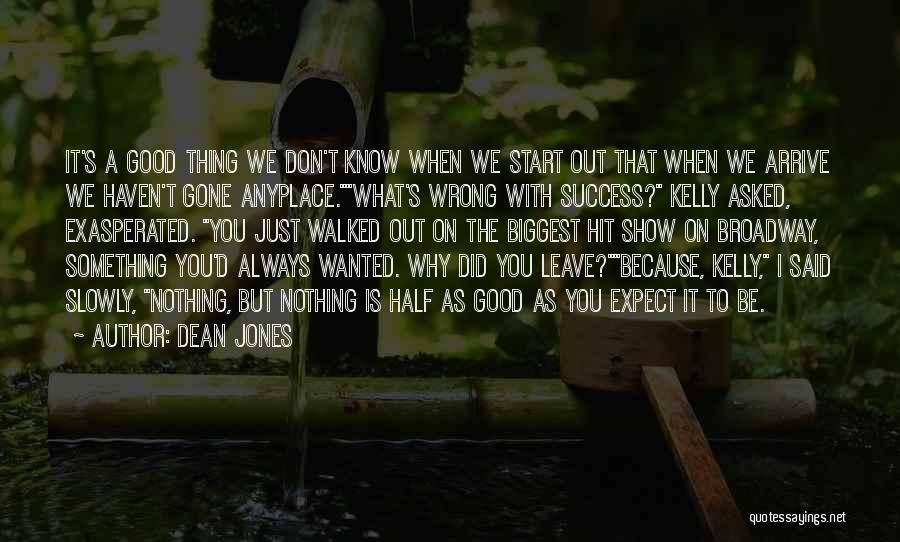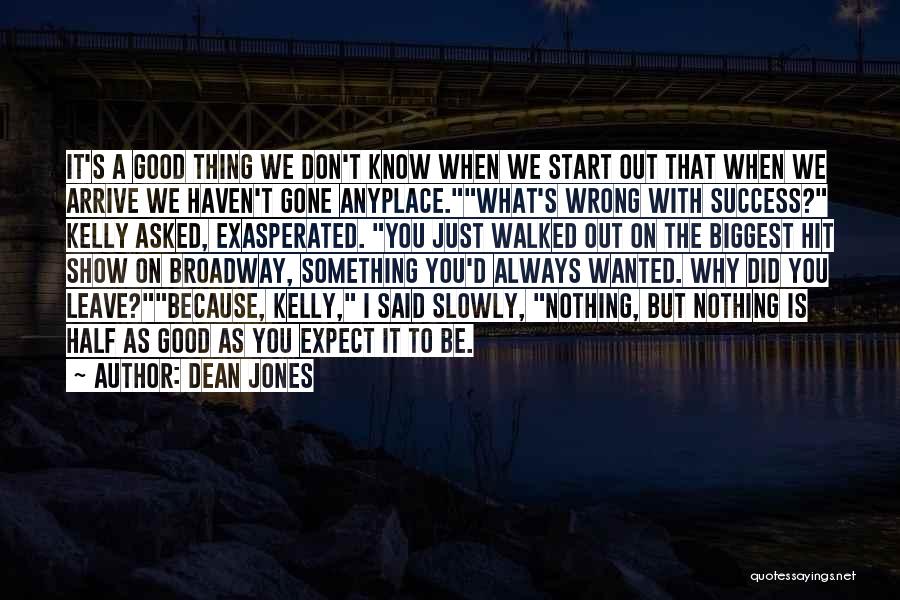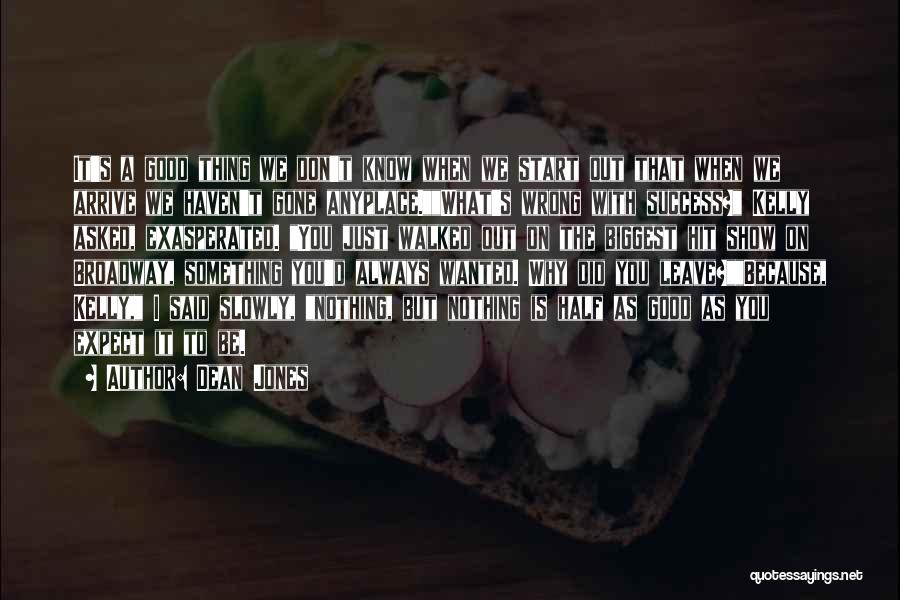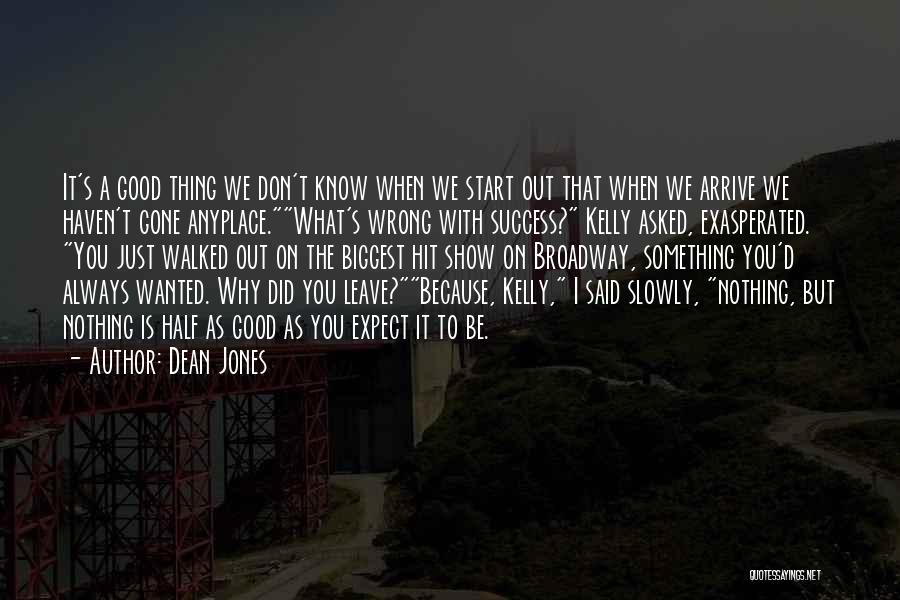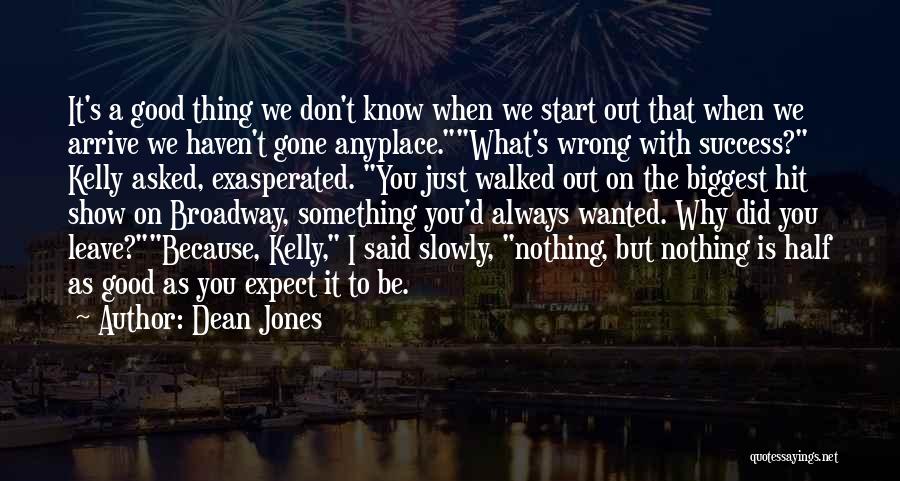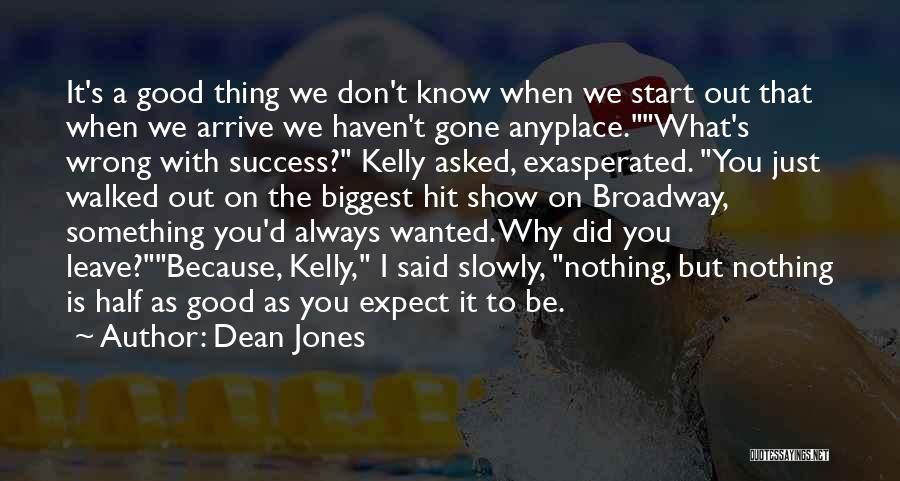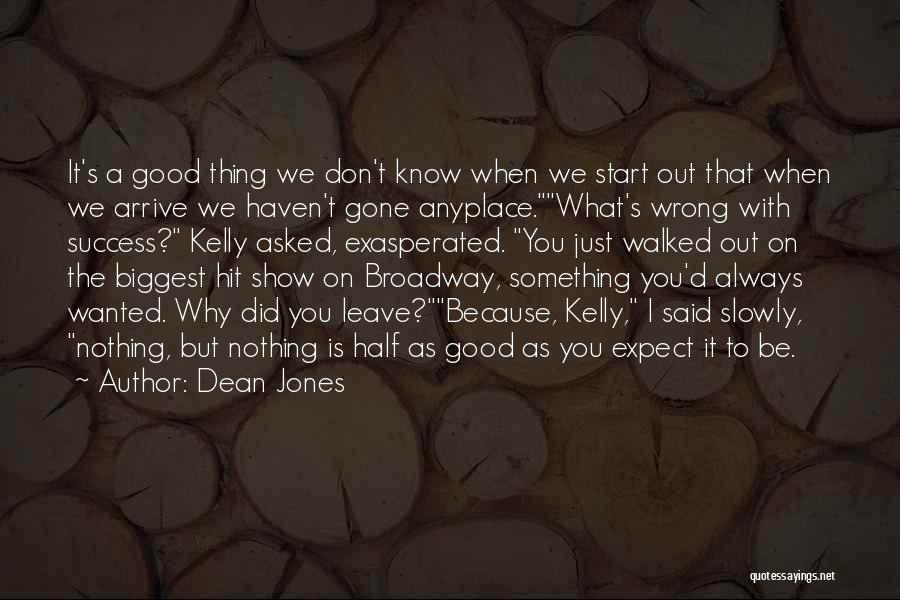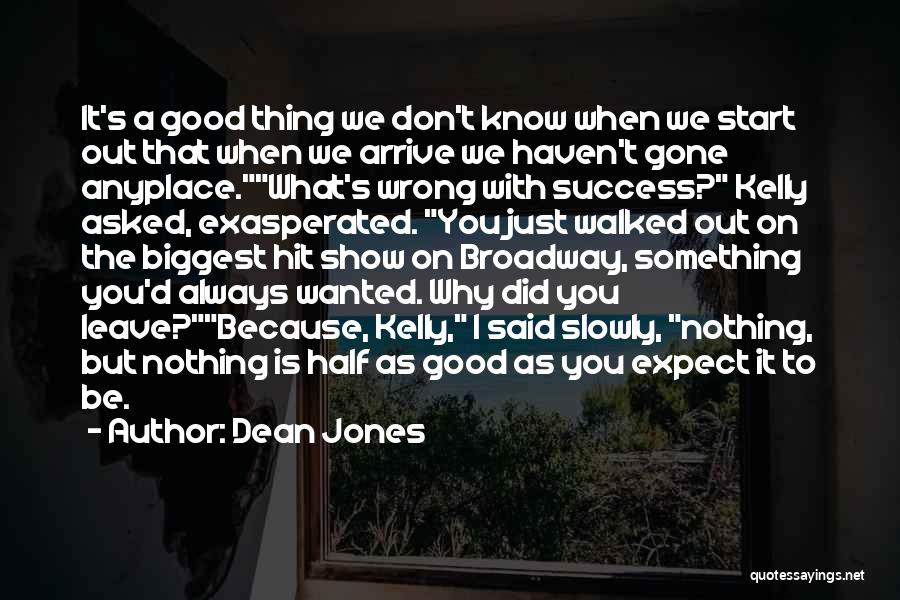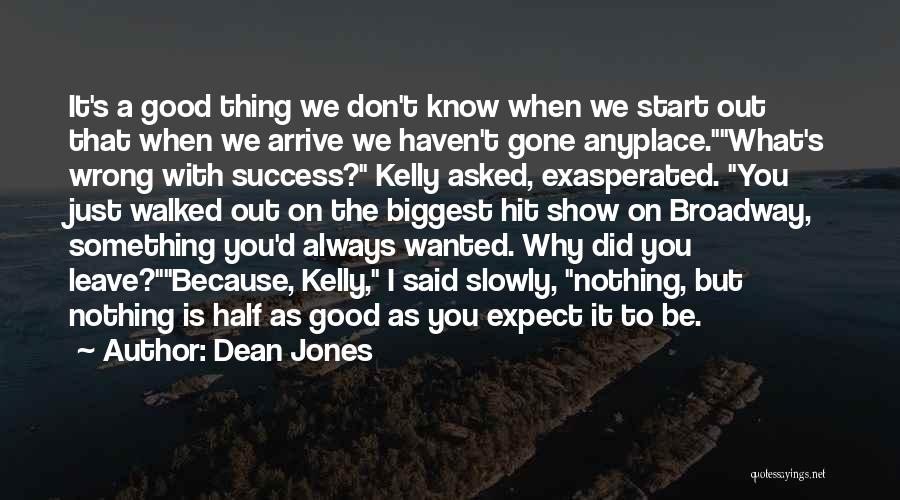 Related Authors
Related Topics