Claire Matthews Quotes
It Was So Stupid, And Random, But At That Second, With The Morning Sun Hitting Her Auburn Hair, And Her Huge Brown Eyes Fixed On Him, The Lock Flew Off The "do-not-allow-yourself-to-even-think-about-it" Portion Of His Brain, And Every Feeling He Ever Had For Her - Feelings He Never Even Realized He Had For Her - Flooded Over Him Like A Tidal Wave. Love, Tenderness, Desire - It Hit Him So Hard He Had To Excuse Himself, Go To The Men's Room, Rest His Forehead Against The Cool Metal Of The Bathroom Stall, Breathing Heavily, Wondering What The Hell Had Just Happened. It Left Him Exhausted And Spent, As If He'd Just Run A Hundred Miles.
And Almost A Year Later, He Was Still Exhausted, Spent, Frustrated ... And Madly In Love.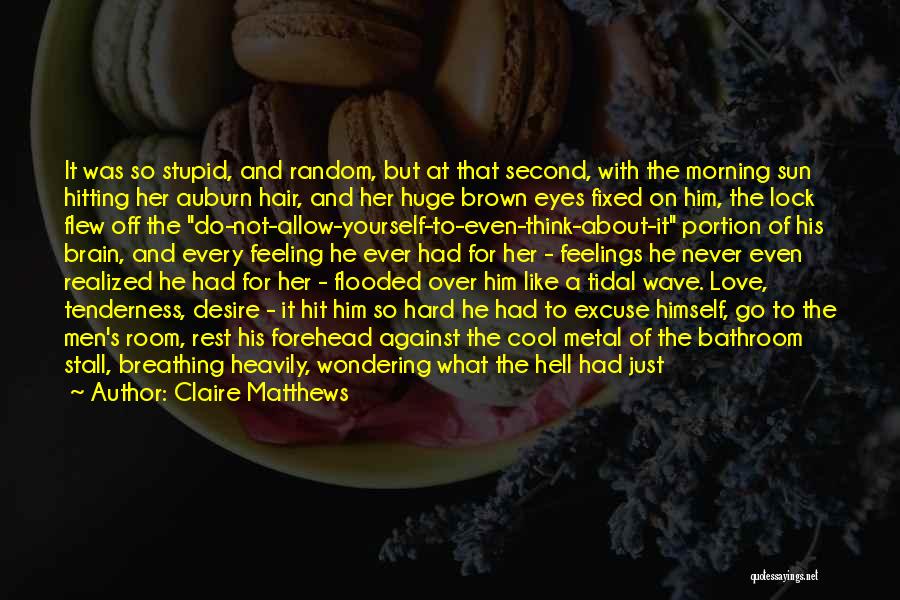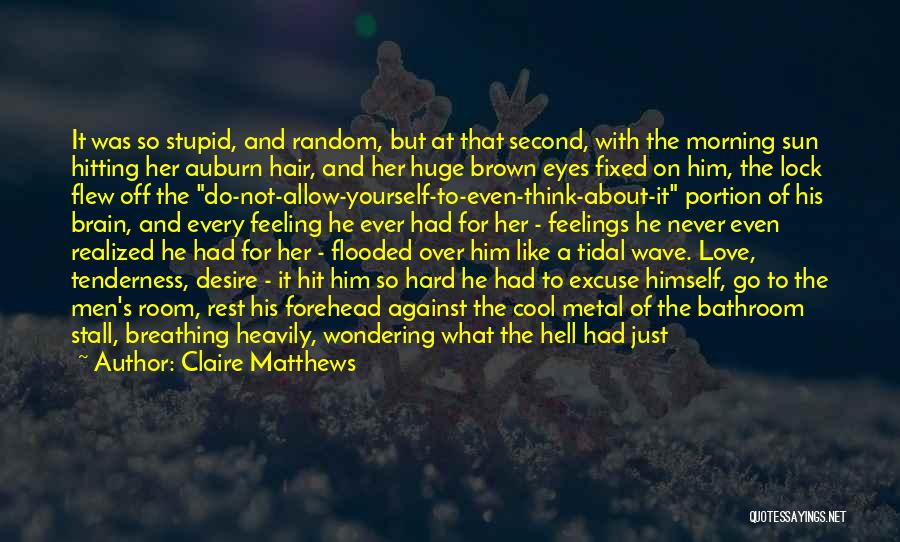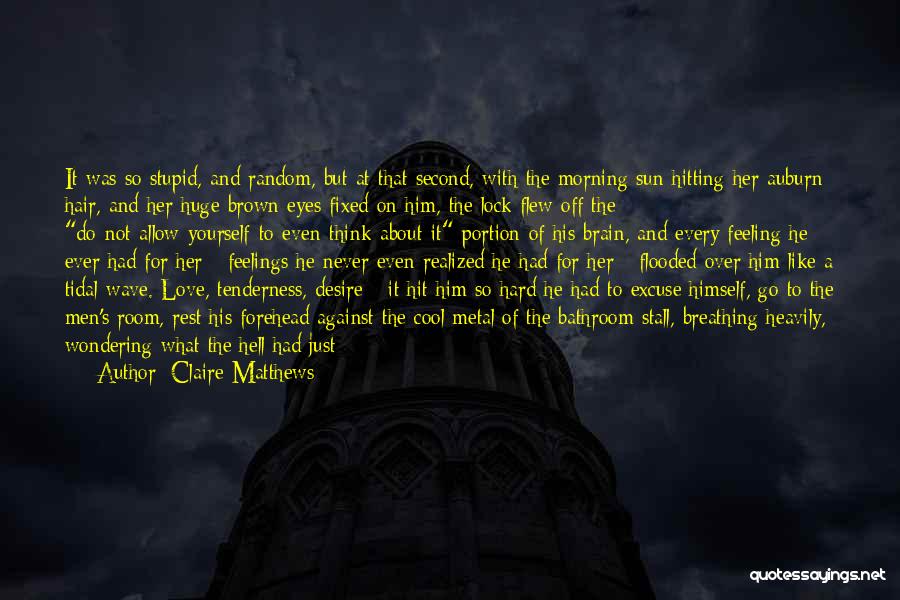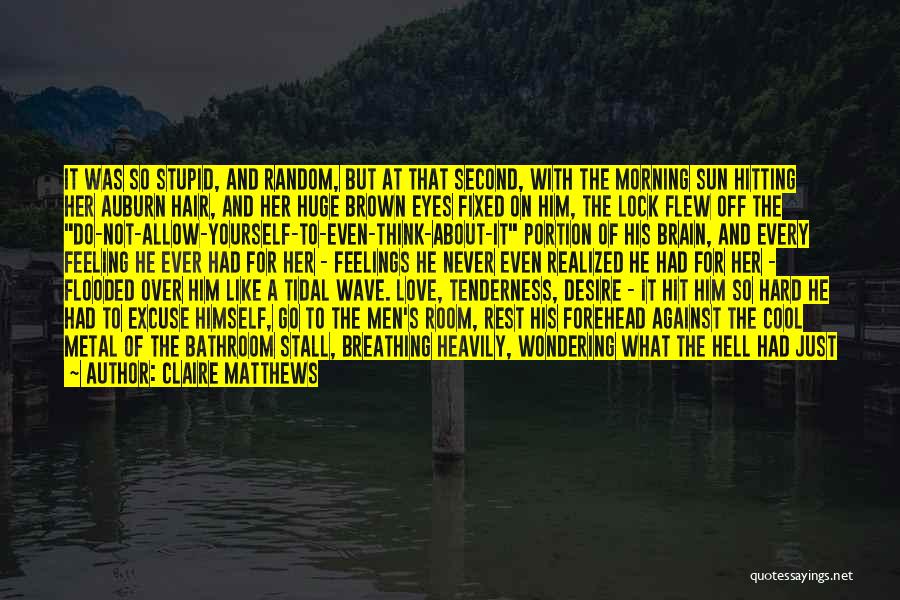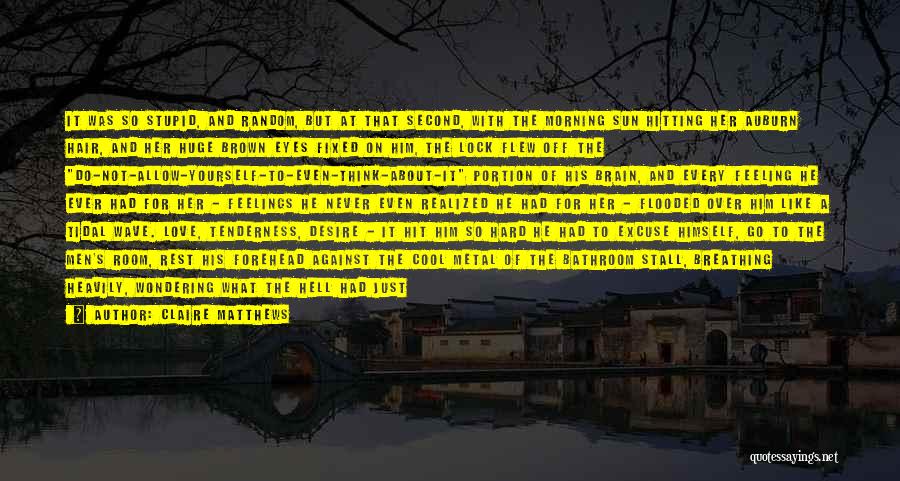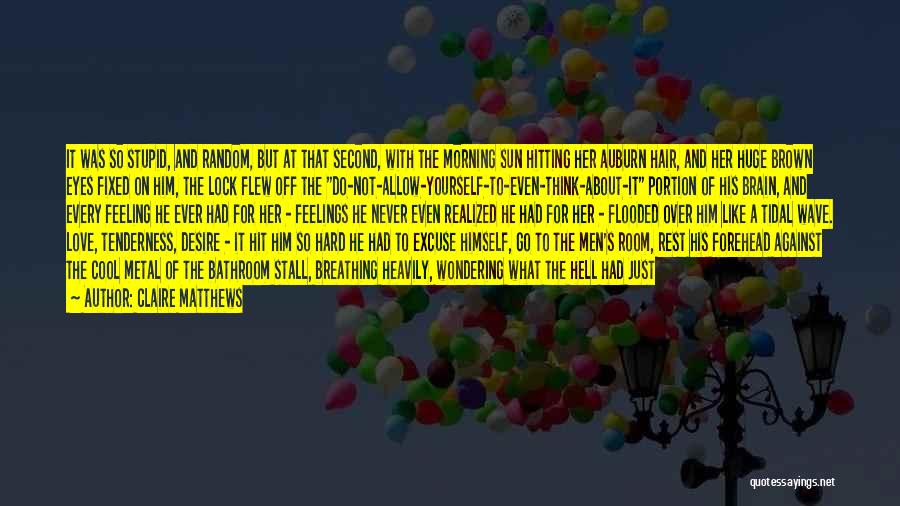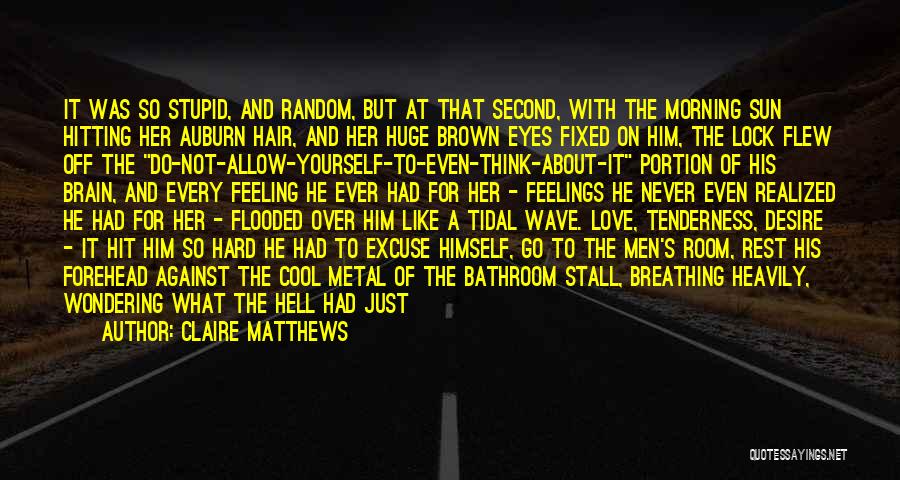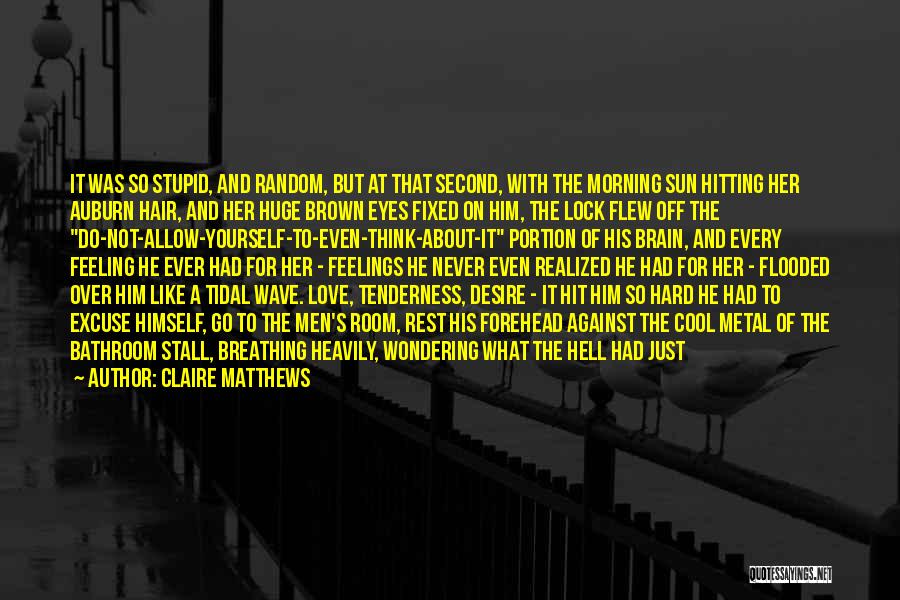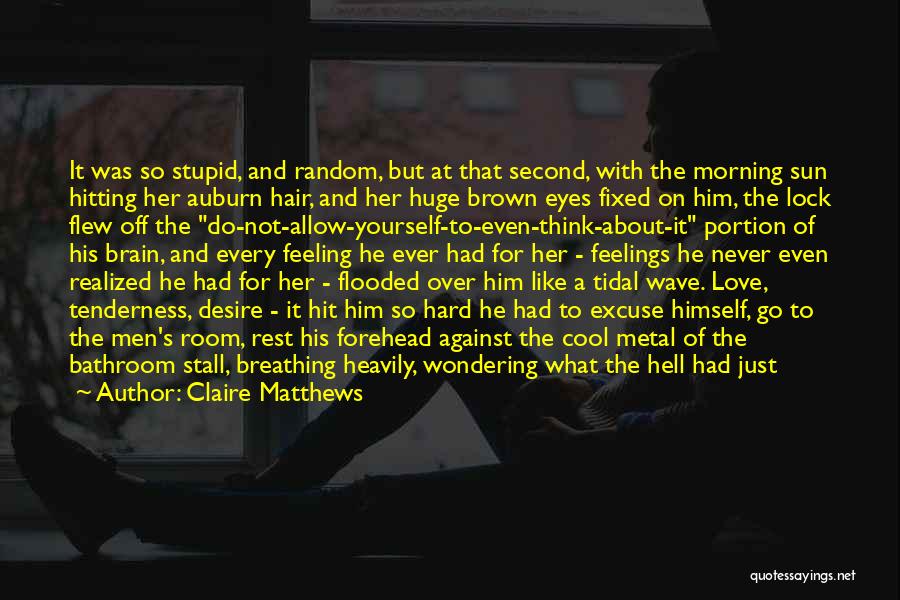 Related Authors
Related Topics