Guillermo Del Toro Quotes
Is It ... Can We ... Is It Safe?"
Tub Checked The Lot But He Seemed Unconcerned.
"Coach Lawrence Nabbed Him For Practice. We Live To Fight Another Day, Soldier."
"No ... I Mean, The Thing ... Is It ... ?"
Tub Frowned.
"The Thing. Hmmm. Can You Be More Specific?
I Clutched At The Bumper And Raised Myself To Unsteady Feet. I Patted The Truck Bed, Taking Solace In The Cake Of Dust. It Was Real; I Was Not Caught In A Nightmare. I Smeared The Dust With My Fingers And Smelled It.
"If You Lick That, We're No Longer Friends," Tub Said.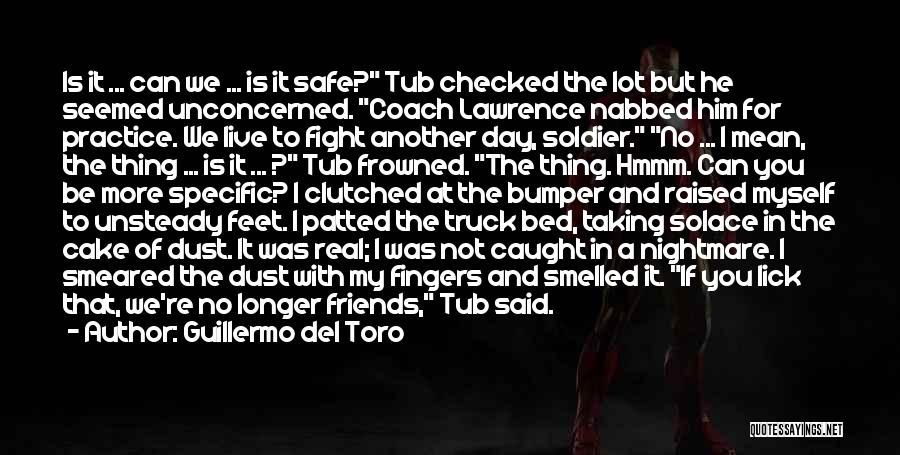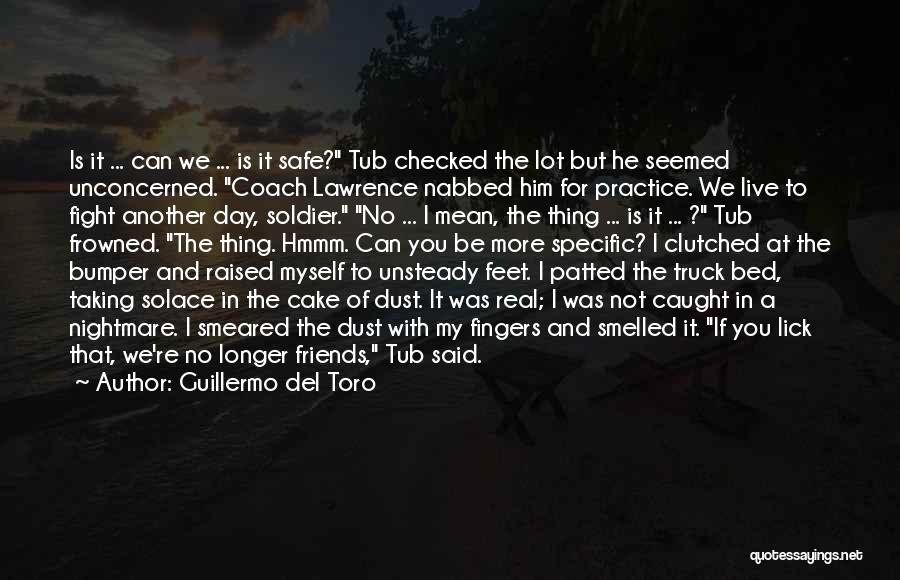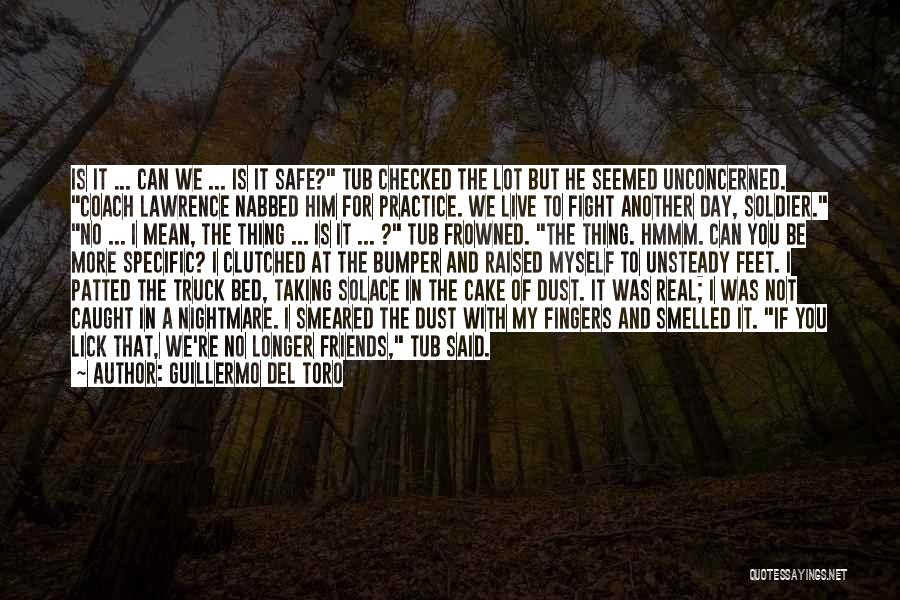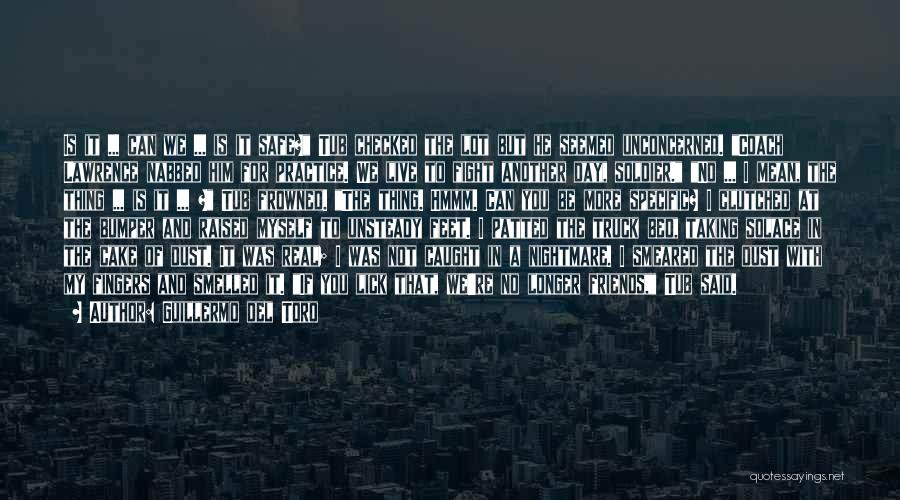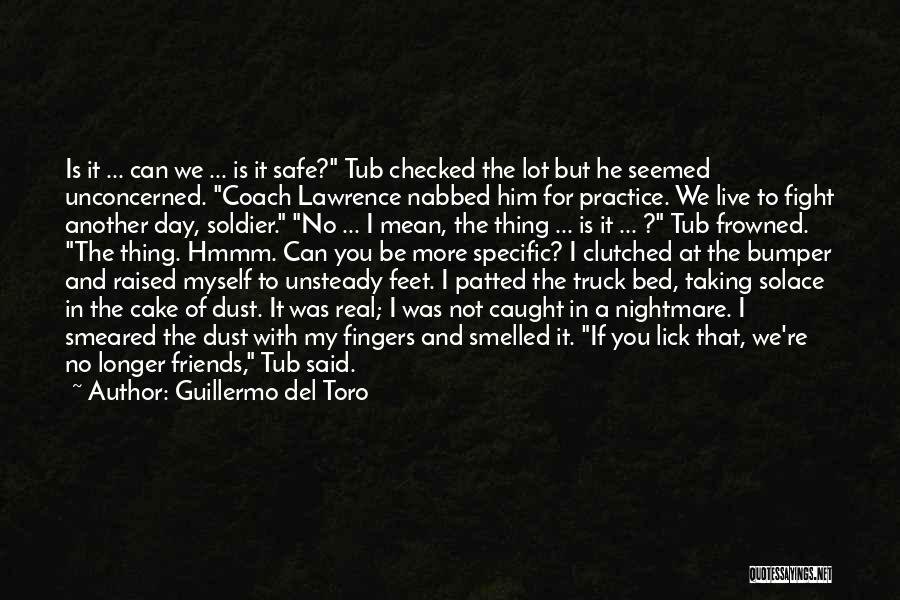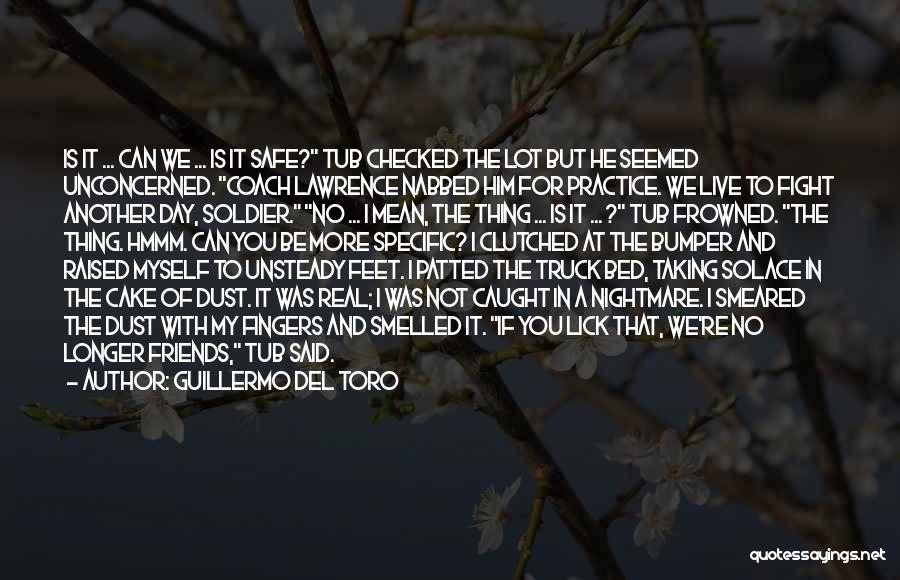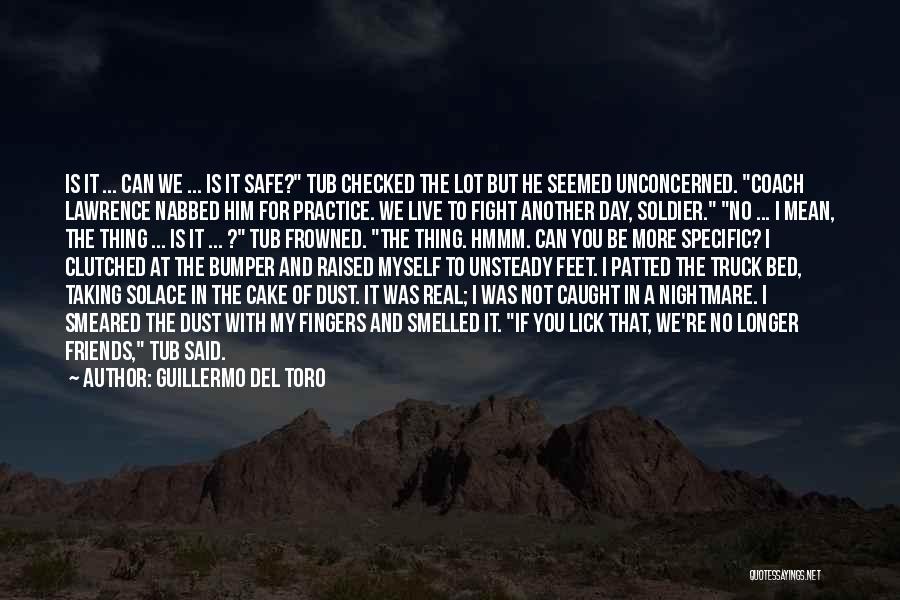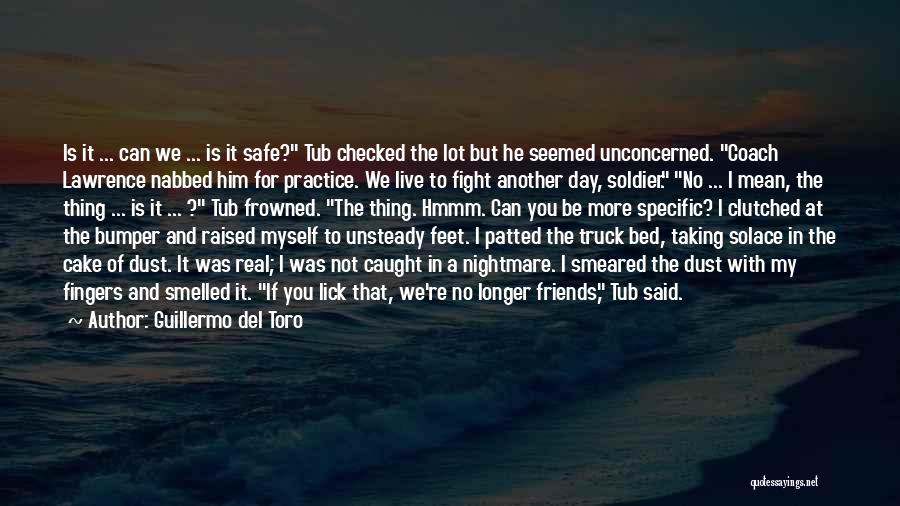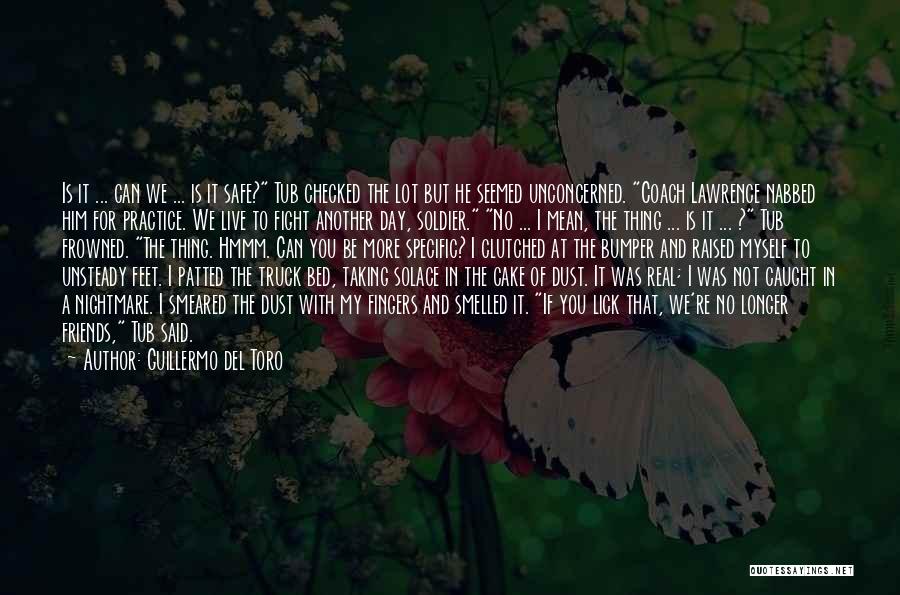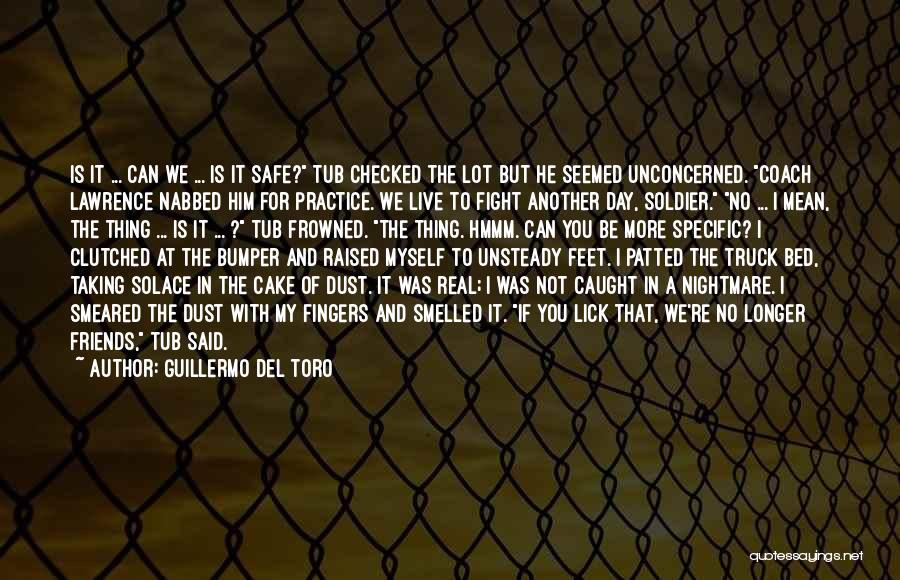 Related Authors
Related Topics