Arthur C. Clarke Quotes
Invade Me Now, My Ruthless Friend,
And Make Me Cower In The Dark.
Remind Me That I'm All Alone
And Draw Upon My Face Your Mark.
How Is It That You Capture Me,
When All My Thoughts Deny Your Force?
Is It The Reptile In My Brain
That Lets Your Terror Run Its Course?
Baseless Fear Undoes Us All
Despite Our Quest For Lofty Goals.
We Would-be Galahads Don't Die,
Fear Just Freezes All Our Souls.
It Keeps Us Mute When Feeling Love,
Reminding Us What We Might Lose.
And If By Chance We Meet Success,
Fear Tells Us Which Safe Route To Choose.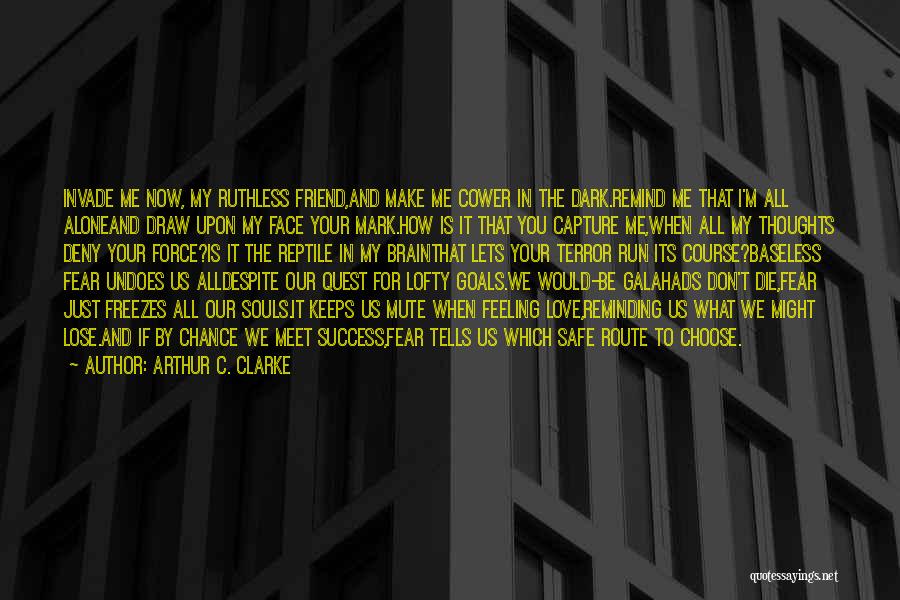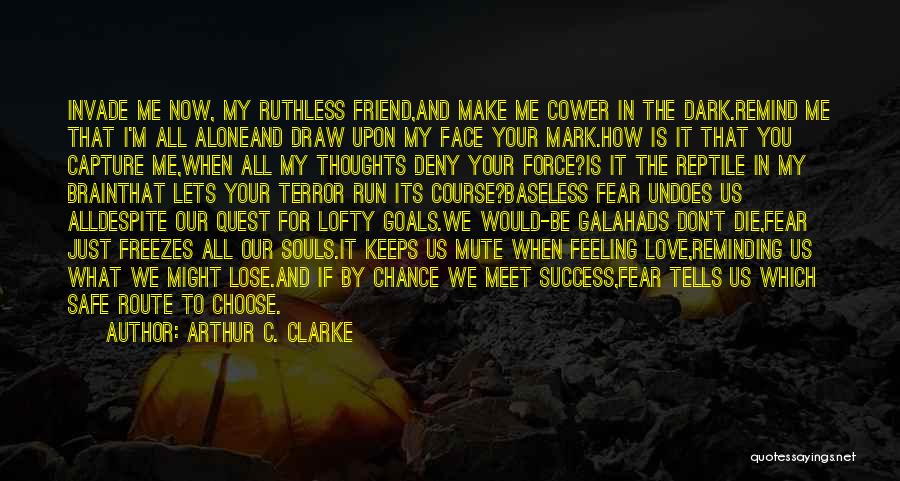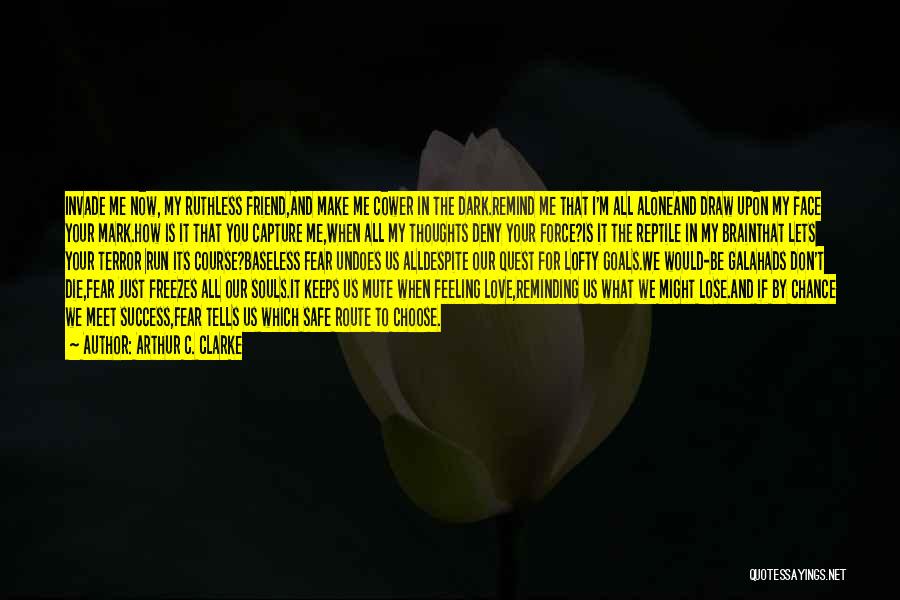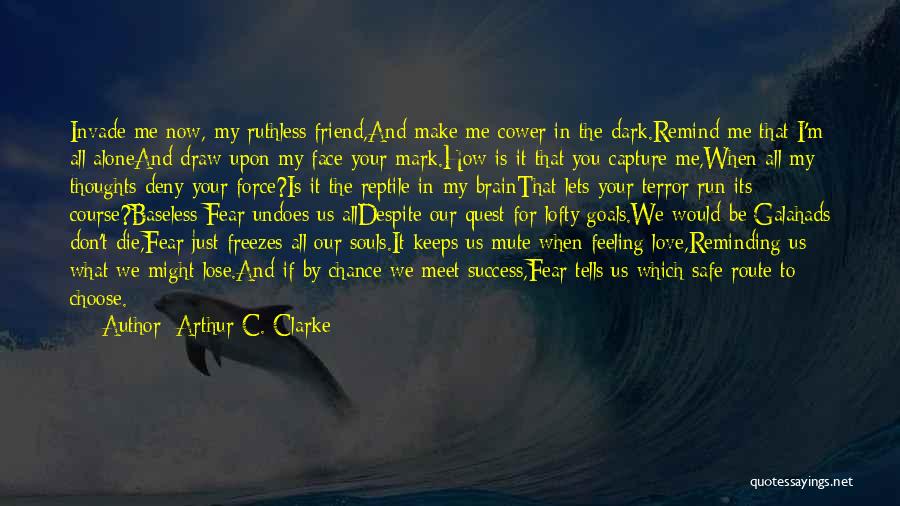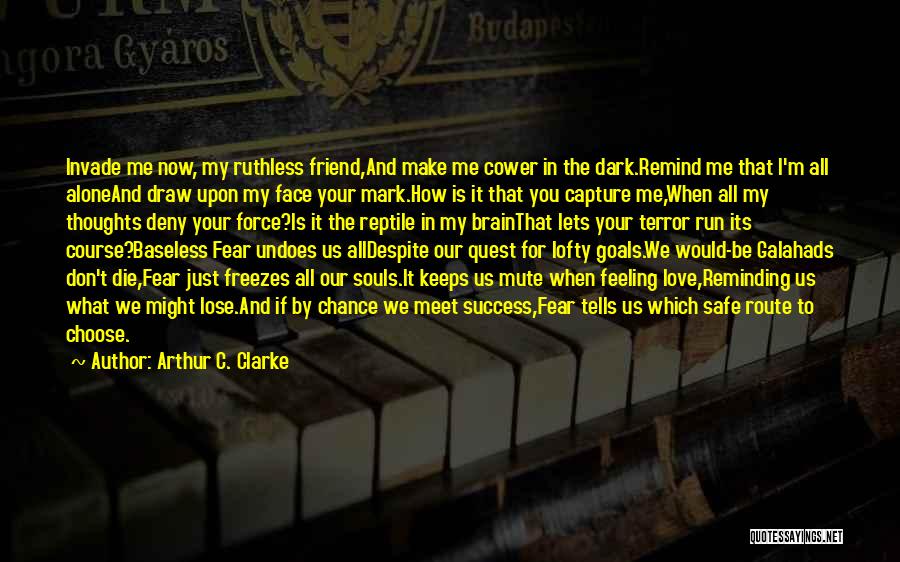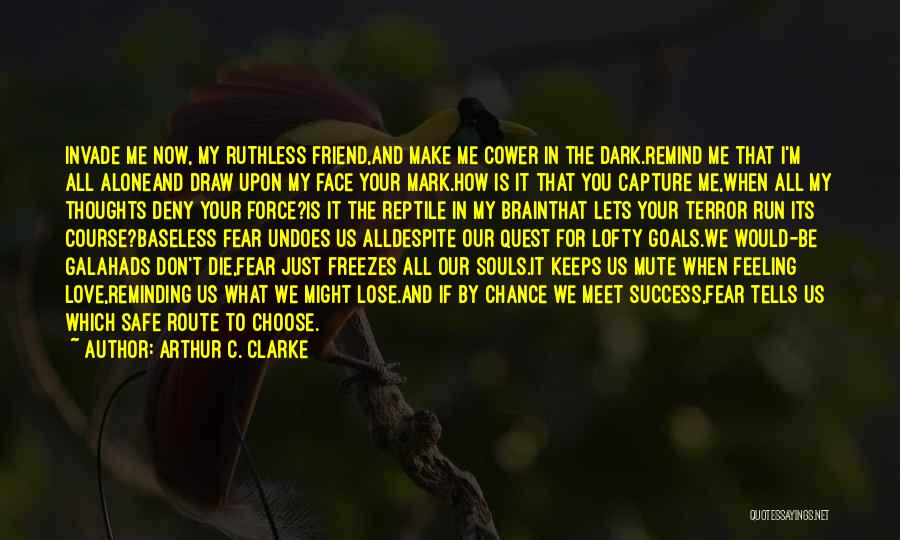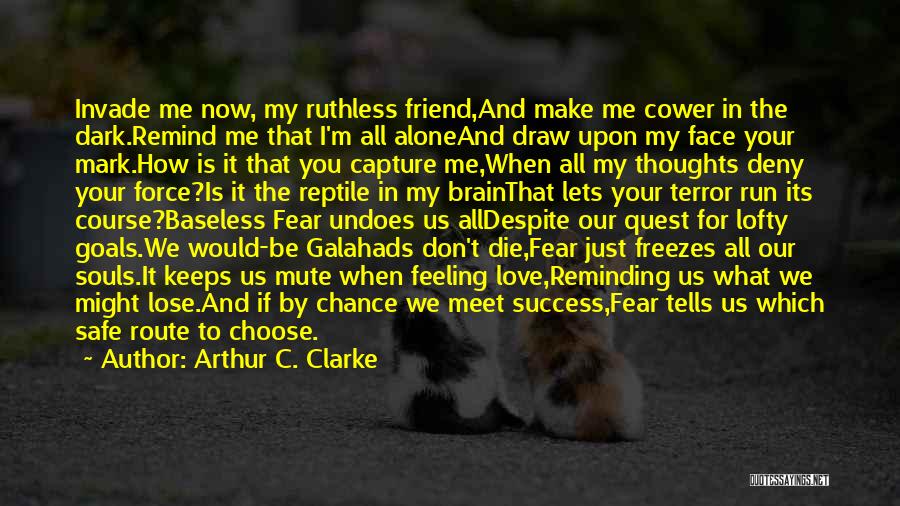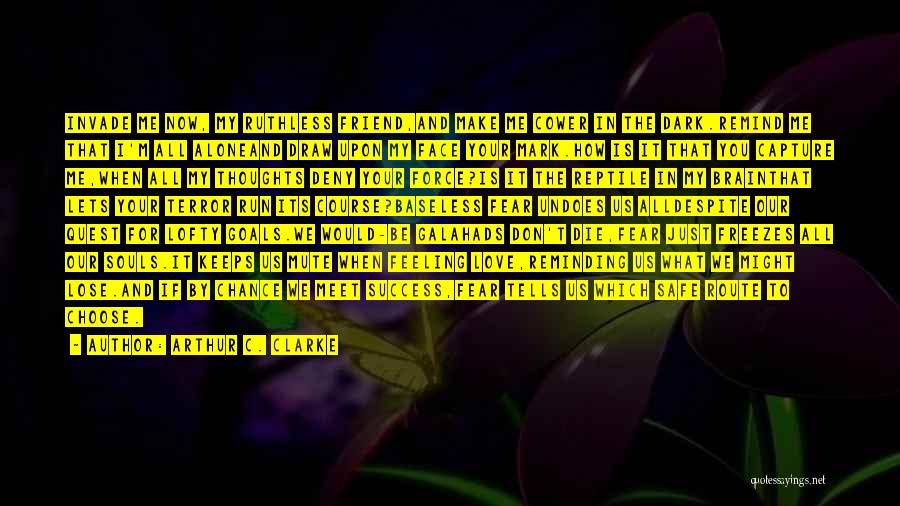 Related Authors
Related Topics