Eva Morgan Quotes
Intriguing." He Sits Back Down. "I Should Do A Study On The Mass Conditioning Of People To Harmonize With The Birthday Song. Essentially, It's Brainwashing. Irene, Do You Think - Irene?"

"I Am Going To Kill You," I Hiss.

"But That Would Ruin Your Birthday." He Smirks.

"Really? Because I Think It Would Make My Birthday.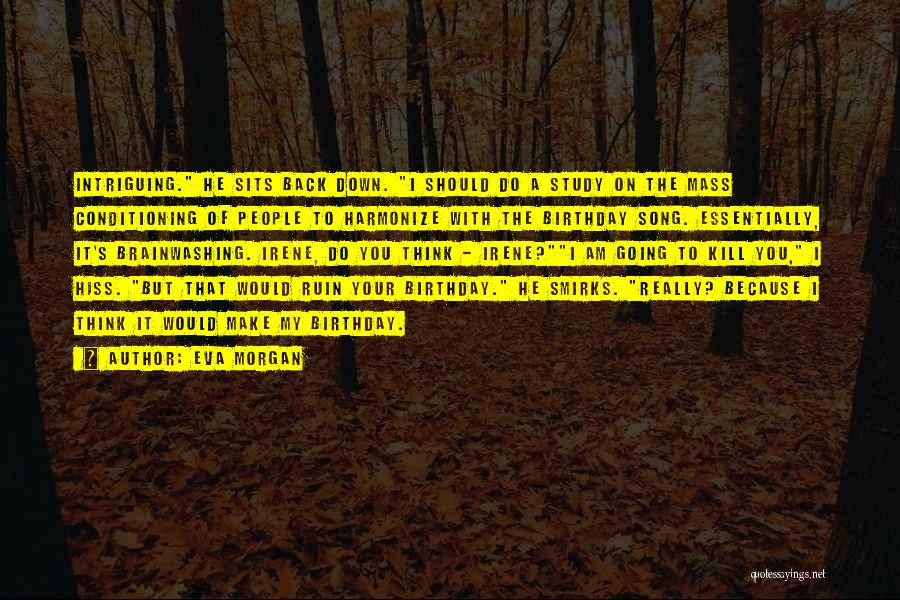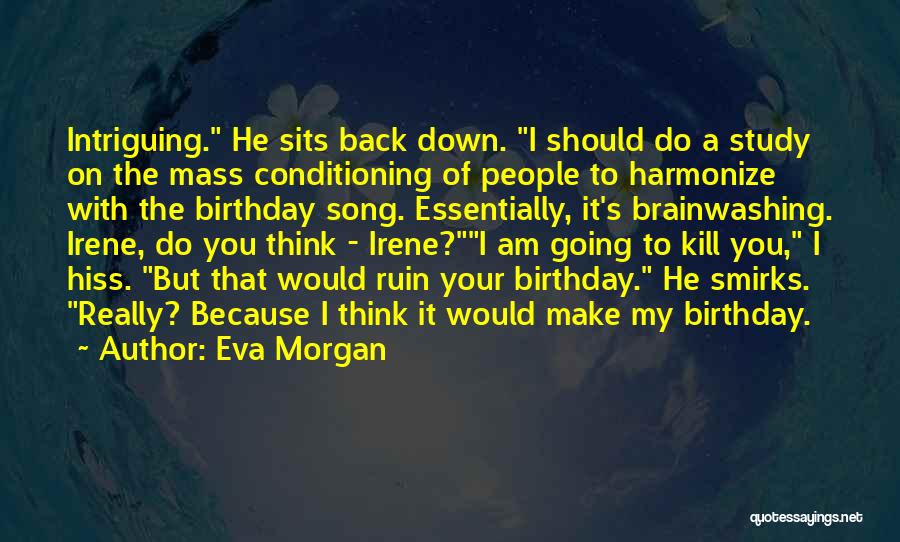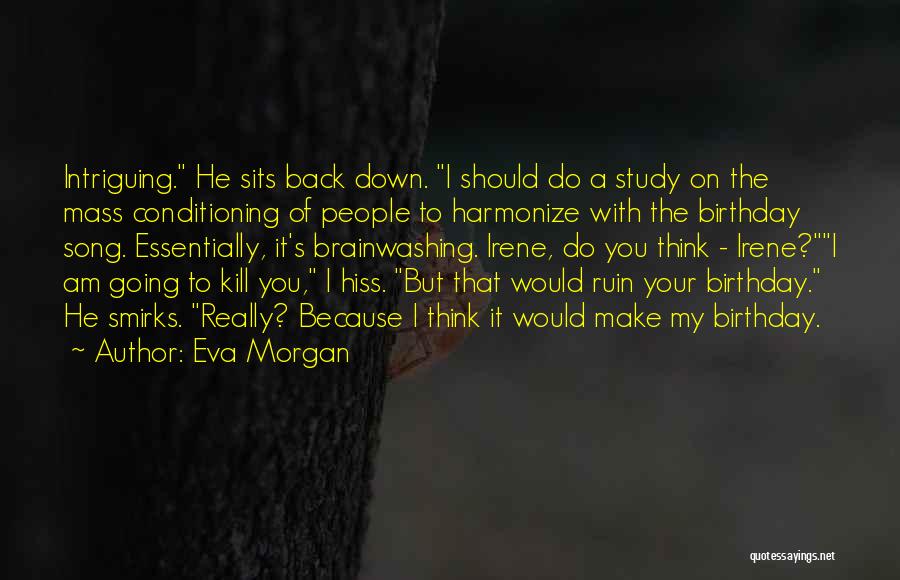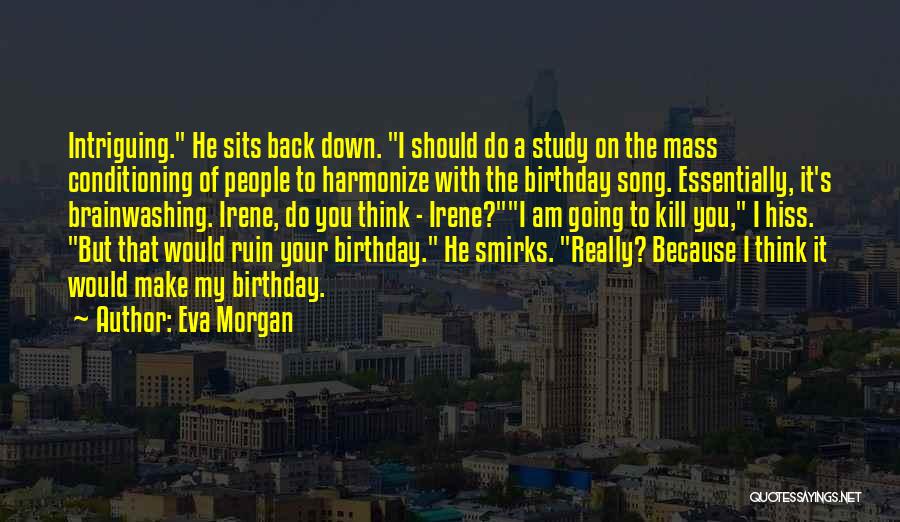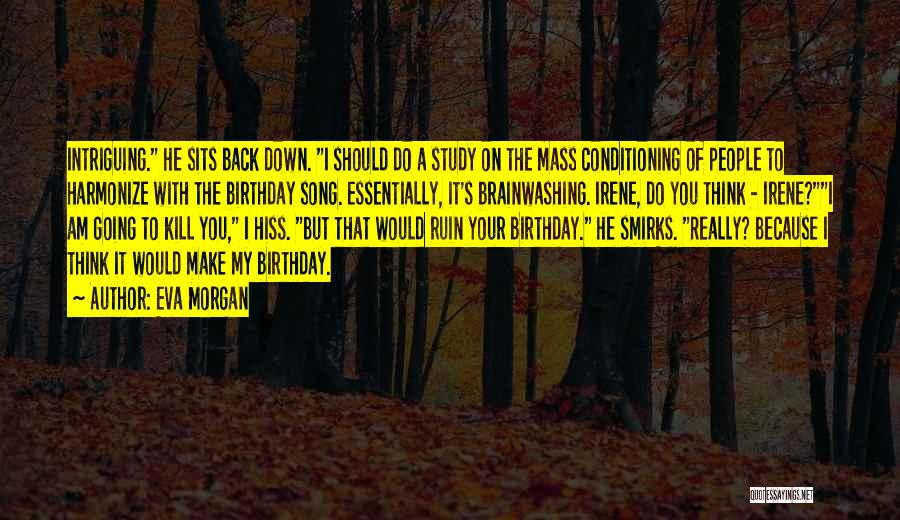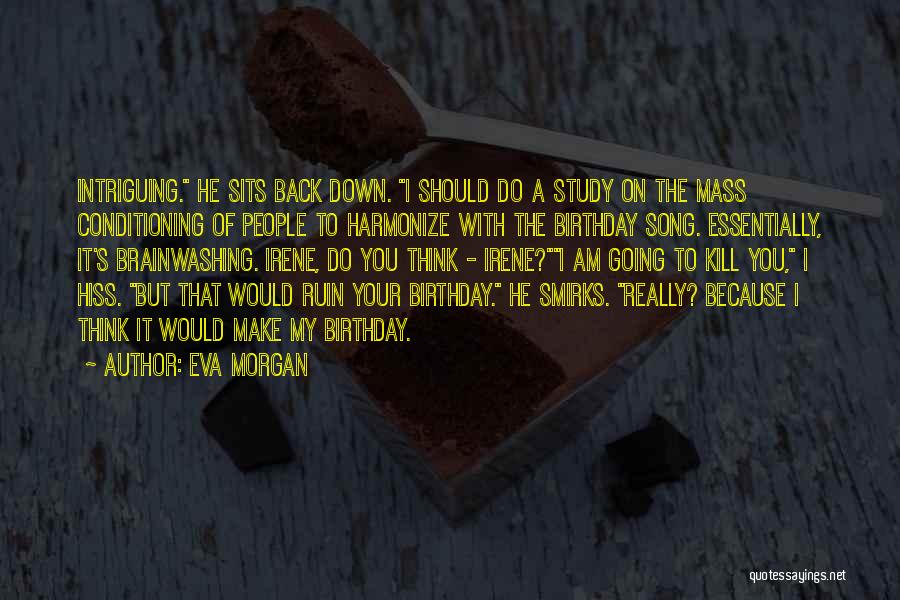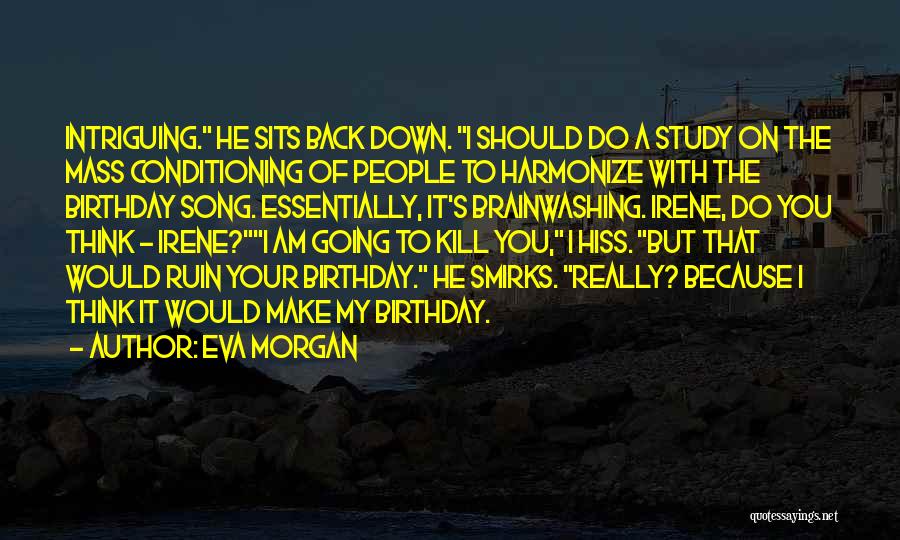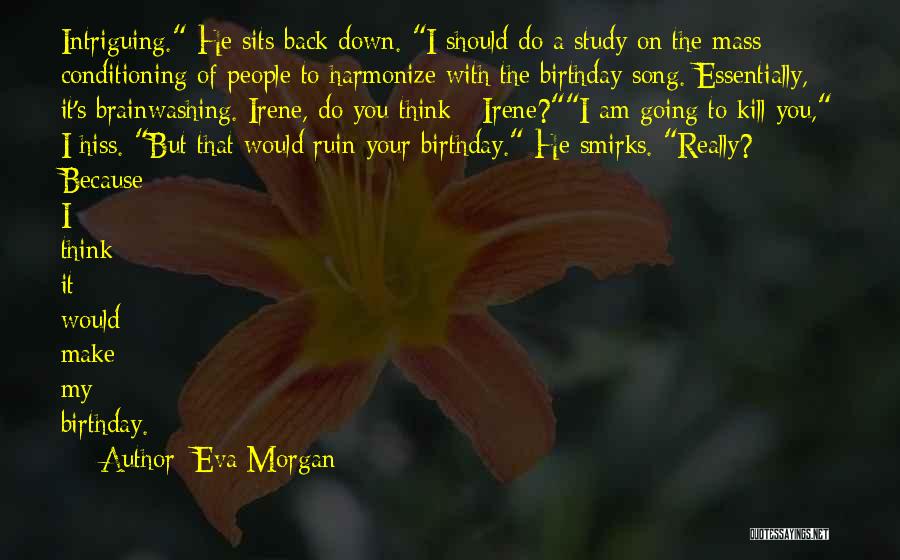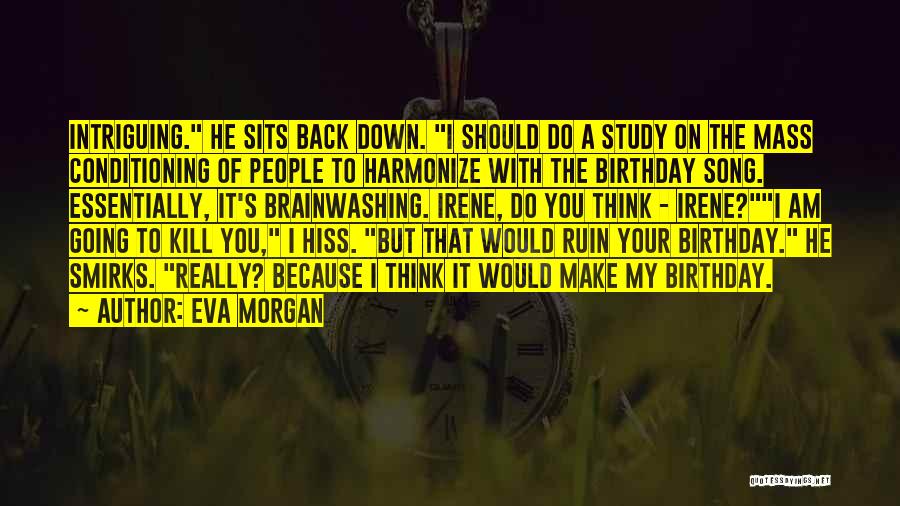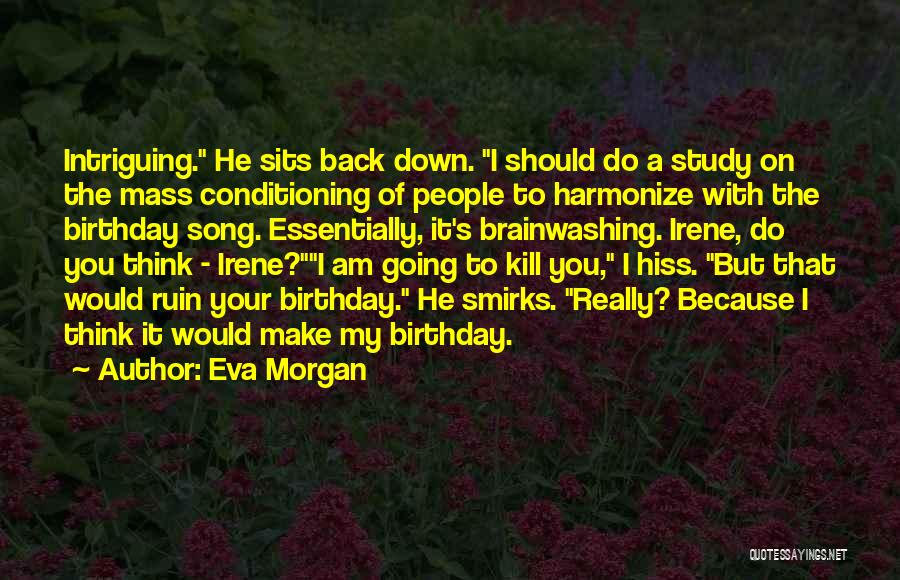 Related Authors
Related Topics