Katie McGarry Quotes
In Two Easy Strides, I Reach Her, Weave My Arms Around Her Waist And Lift Her Feet Off The Ground. My Angel Is So Light She Practically Floats. "Isaiah! You're Crazy!"
"Insane," I Answer.
She Rests Her Forehead Against Mine And Braids Her Hands Tightly On My Neck. "That Was Close. He Almost Got You In The End."
I Love The Sensation Of Her Body Against Mine. Tonight, I'm Going To Kiss Her Again And, If She'll Let Me, I'll Explore A Little Further. "Were You Doubting Me?"
She Smiles When She Notices The Lightness In My Voice. "Never."
That's Right, Angel. I'll Never Let You Down.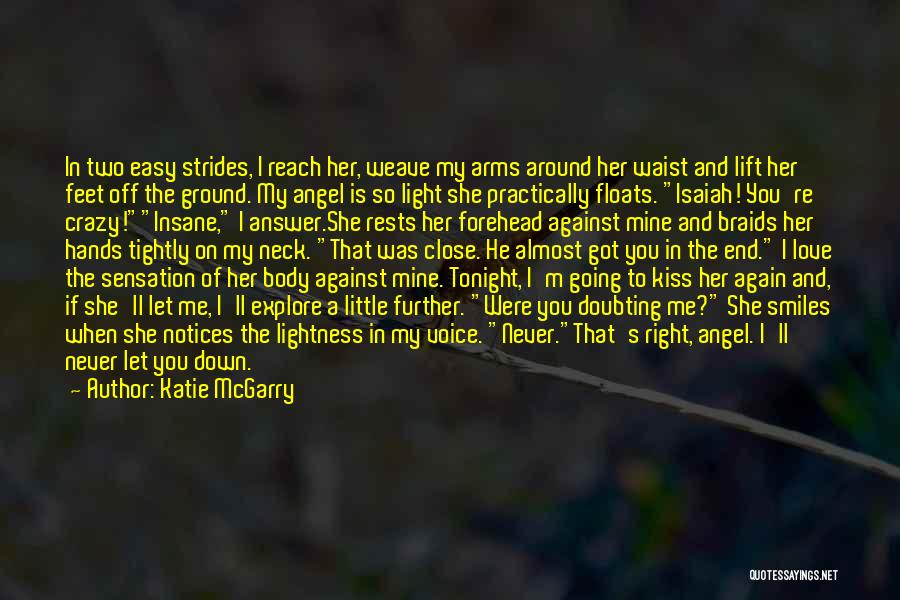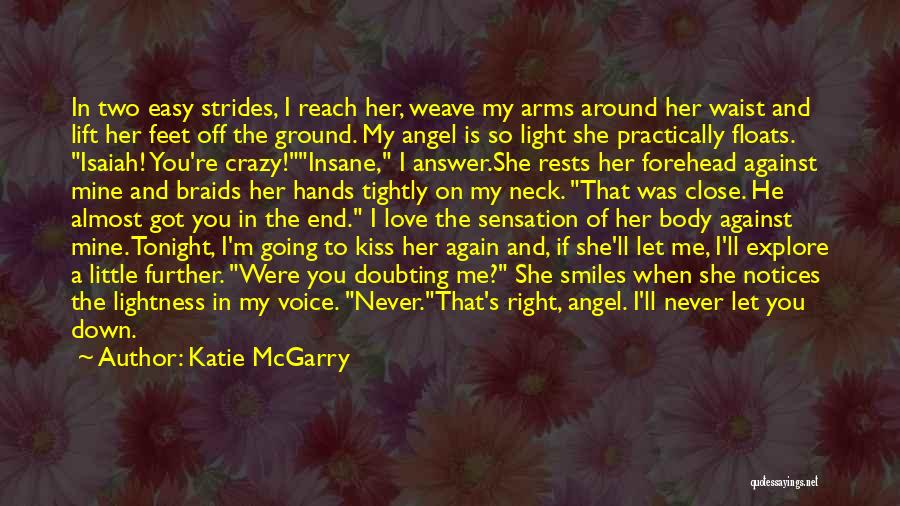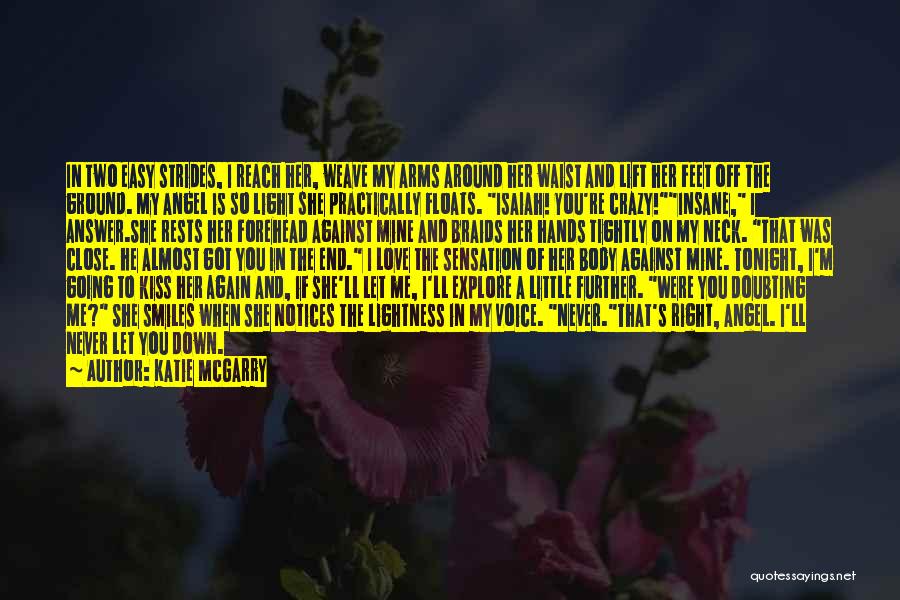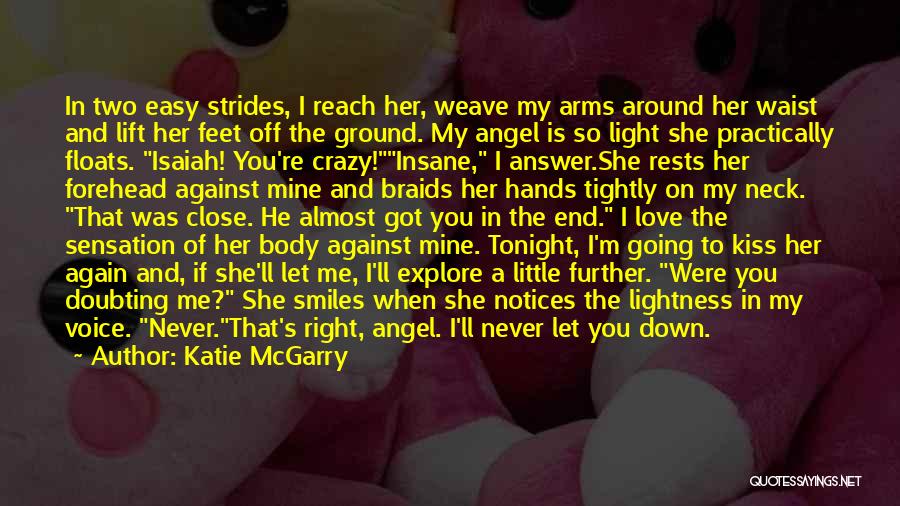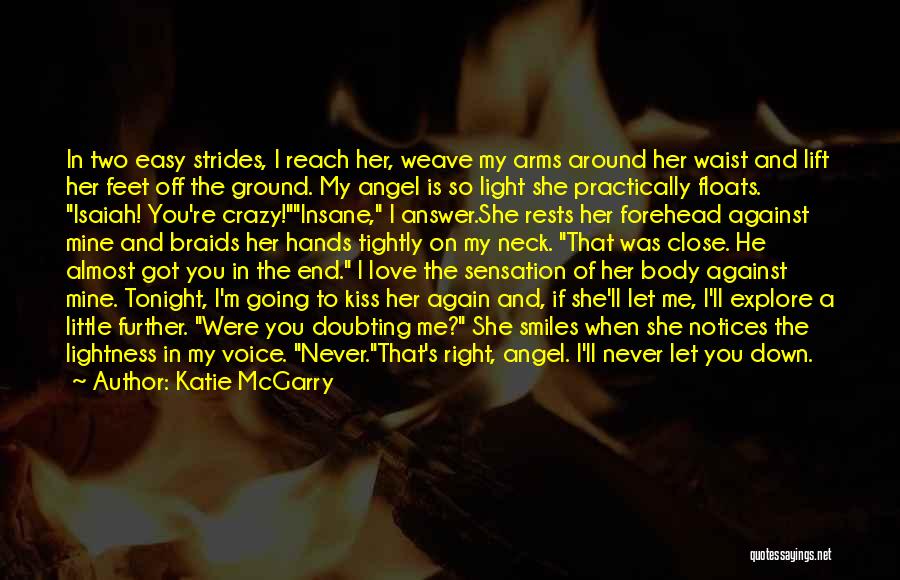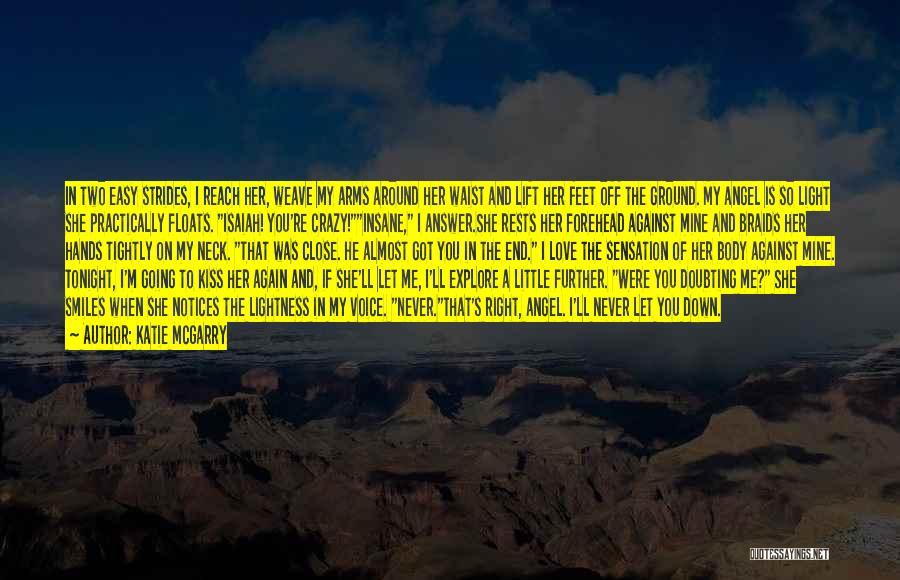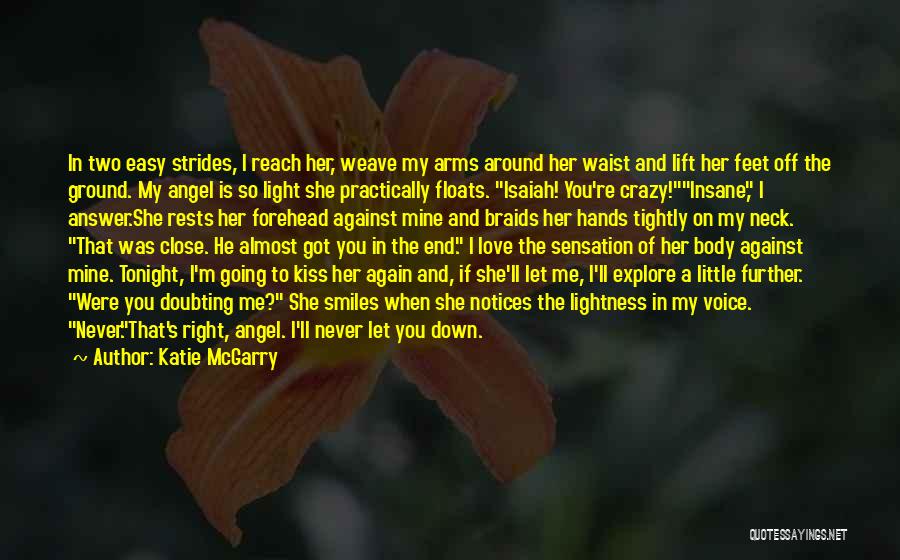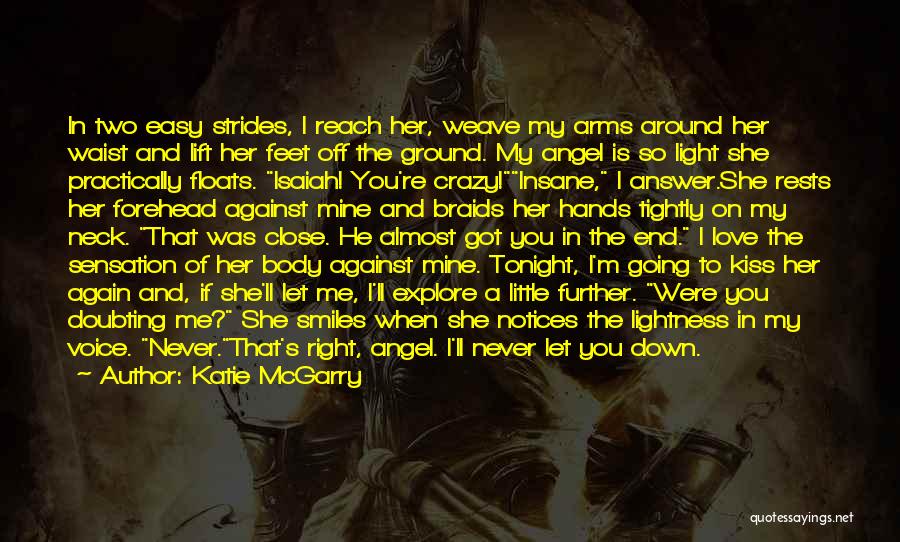 Related Authors
Related Topics