Dianne Duvall Quotes
If You'd Just Told Me You Wanted Her For Yourself, I Wouldn't Have Opened My Mouth. Asshole."
"He Doesn't Want Me For Himself," Melanie Said. "He Isn't Looking For A Relationship."
"It Doesn't Matter If He's Looking," Richart Grumbled. "He's Found One. The Two Of You Can't Take Your Eyes Off Each Other. And In The Rare Moments You Do, You Usually Touch."
"What?" Bastien Said The Same Time Melanie Did.
Was She As Appalled That Her Feelings Were So Transparent As He Was?
"Don't Worry." Richart Drew Out A Handkerchief And Wiped His Crimson Lips. "I Doubt Anyone Else Has Noticed. Bastien Is Usually Too Busy Pissing Them All Off."
"He Doesn't Piss You Off?" Melanie Asked.
"Other Than Just Now" - Richart Glared At Bastien - "no. I've Spent Enough Time In His Company That I've Become Immune To His Bullshit.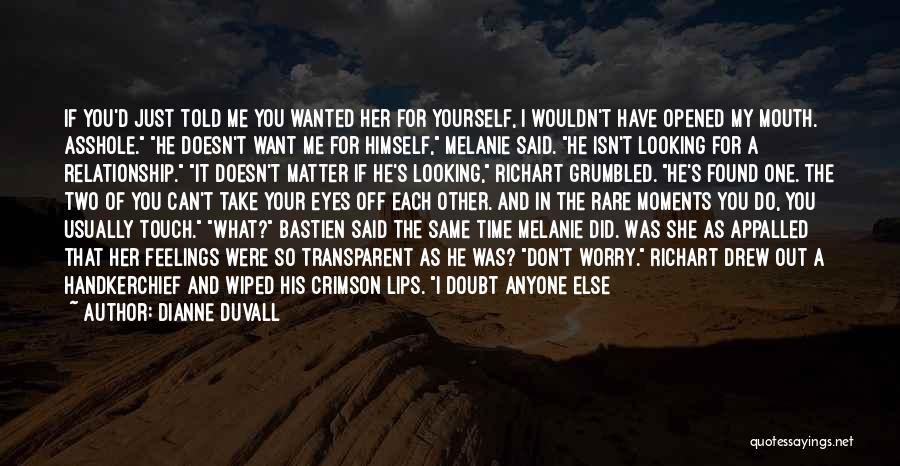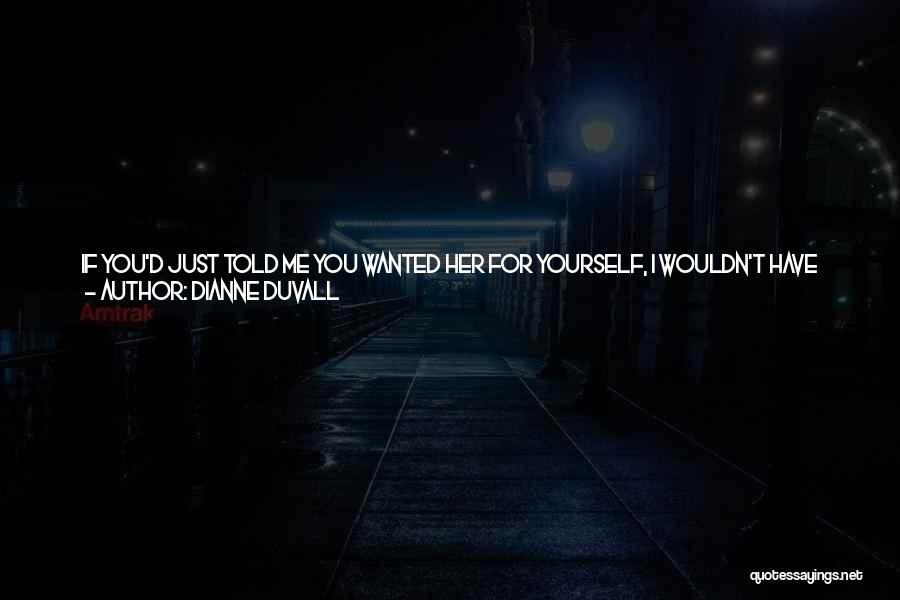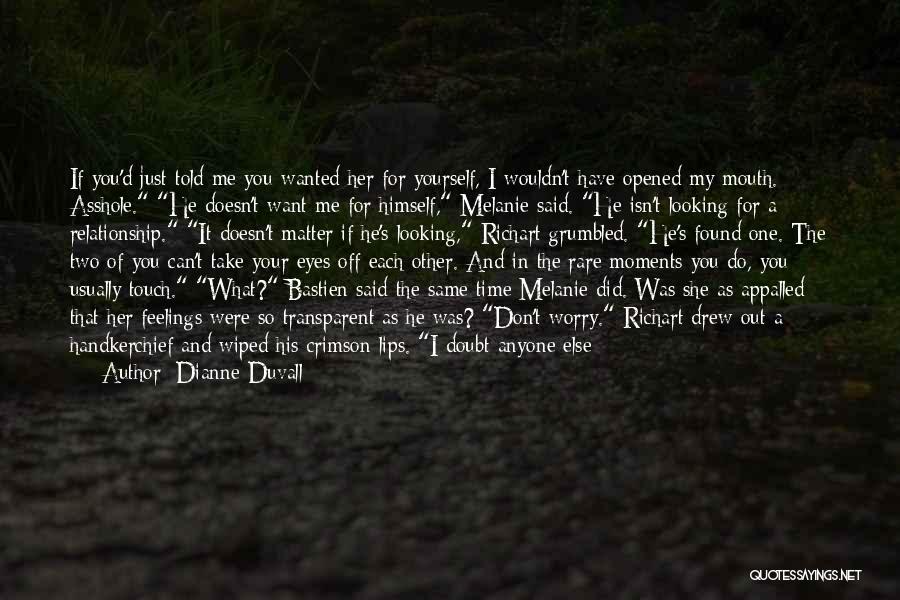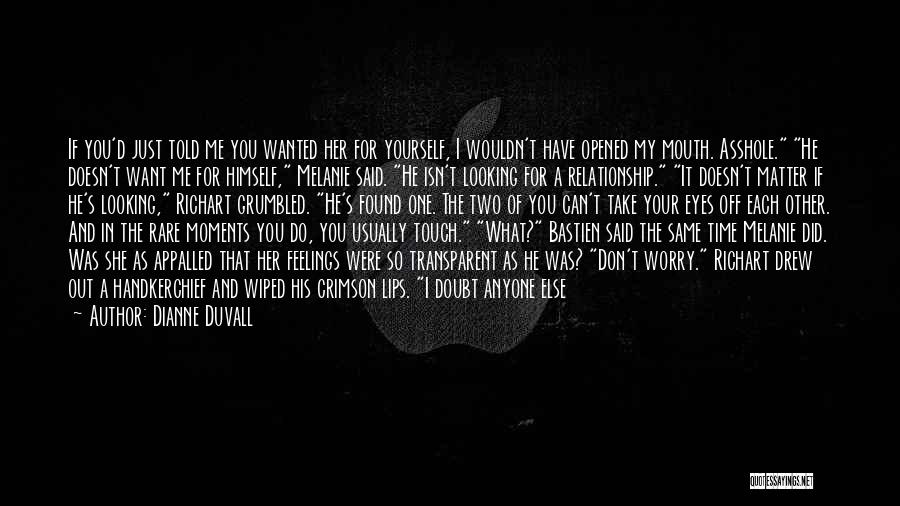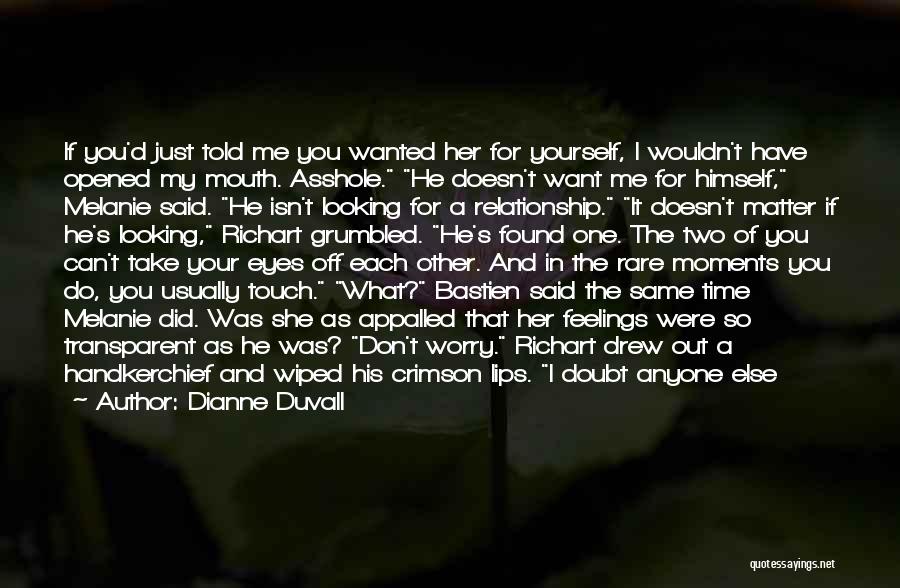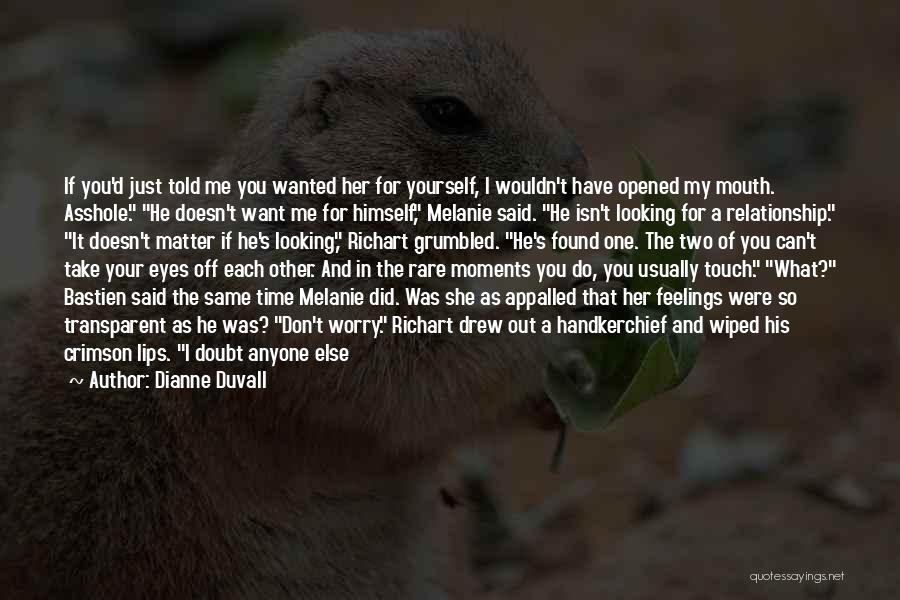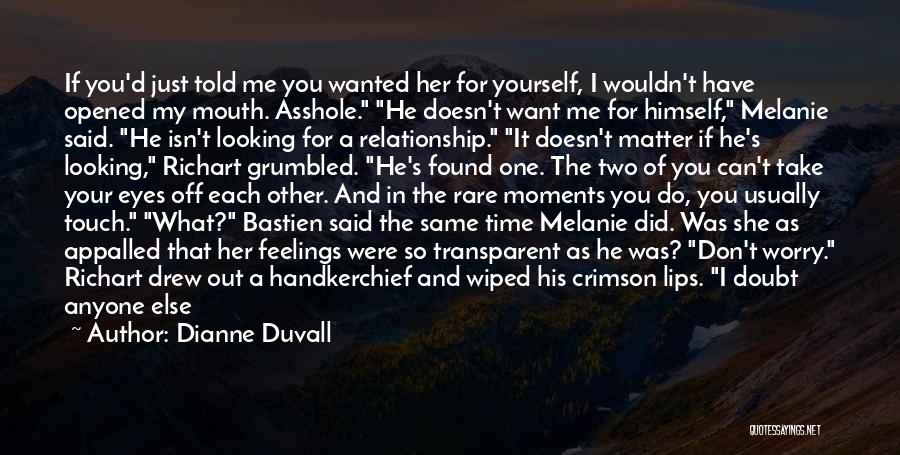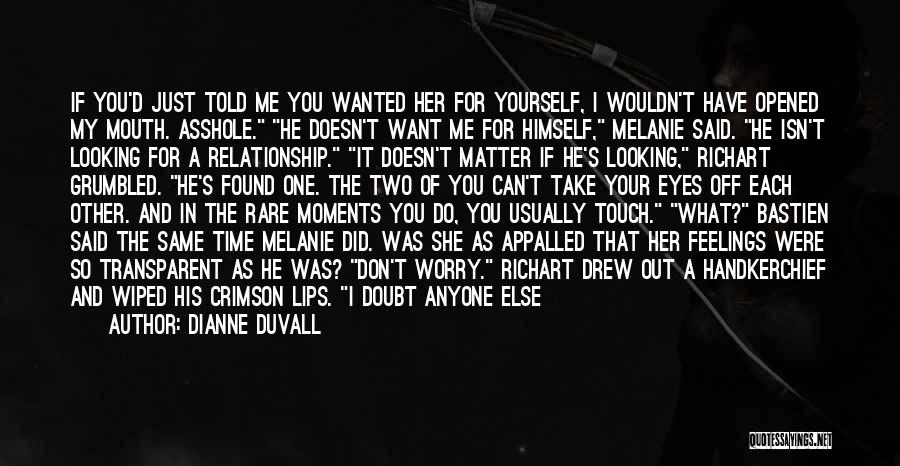 Related Authors
Related Topics