Nora Roberts Quotes
I'd Say That Tea's Probably Strong Enough To Hammer Nails By Now. Do You Still Want It?"
She Looked ... Interesting In His Shirt. Interesting Enough That His Blood Began To Churn Again. "What Are My Options?"
"On My Schedule, We Have A Cup Of Tea, A Little Conversation, Then You Get To Seduce Me Back Into Bed And Make Love To Me Again Before I Go Home."
"That's Not Bad, But I Think It Bears Improving."
"Oh,and How's That?"
"We Cut Out The Tea And Conversation."
She Ran Her Tongue Over Her Top Lip-his Taste Was Still There-as He Walked Toward Her. "That Would Take Us Straight To You Seducing Me? Correct?"
"That's My Plan."
"I Can Be Flexible."
His Grin Flashed. "I'd Like To Test That Out."
They Never Got Around To The Tea.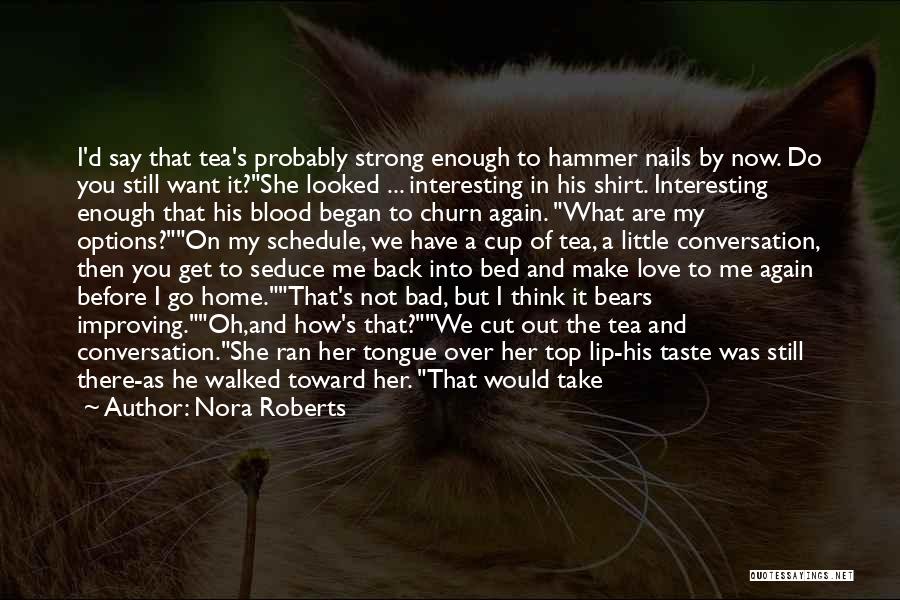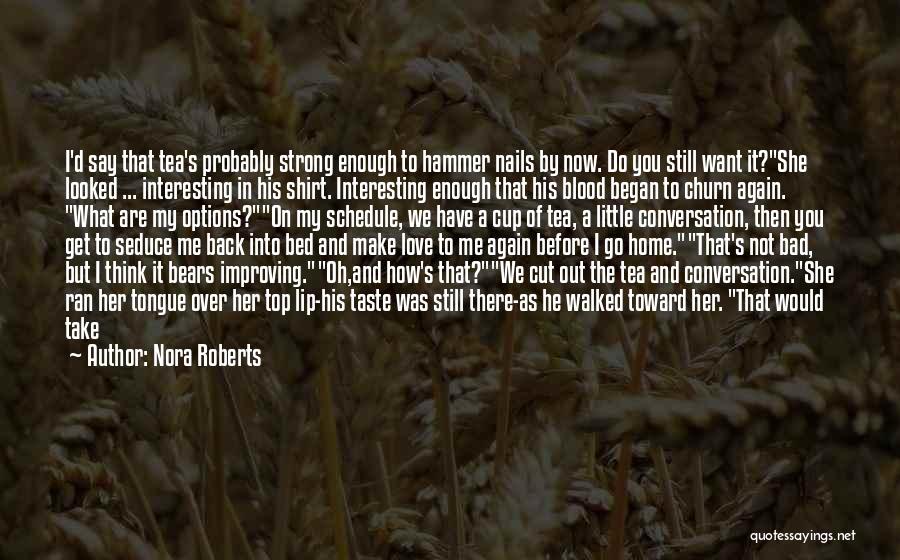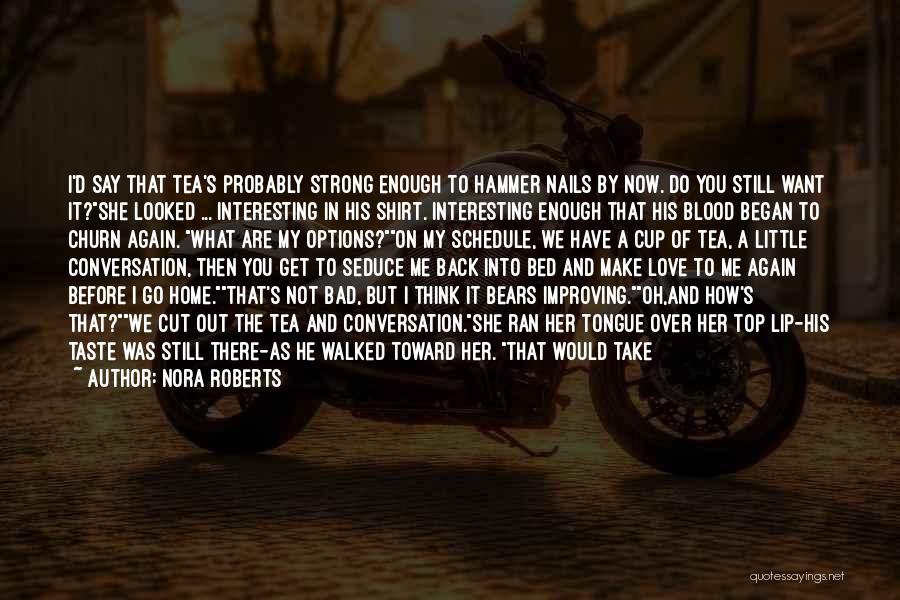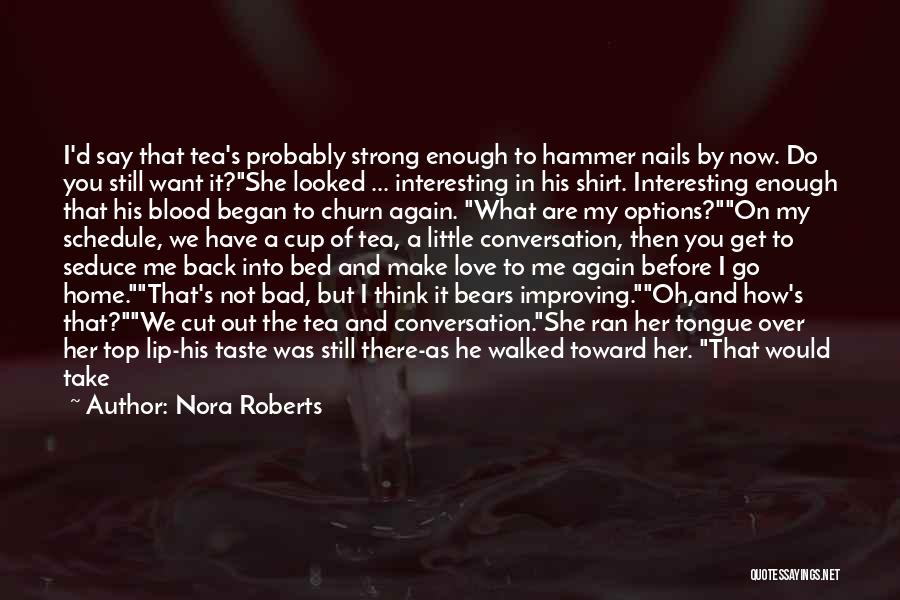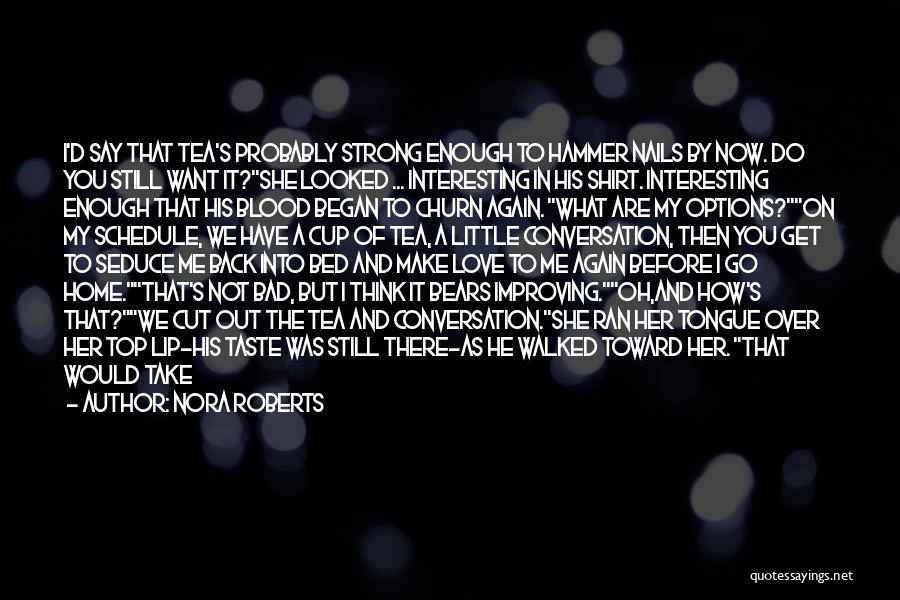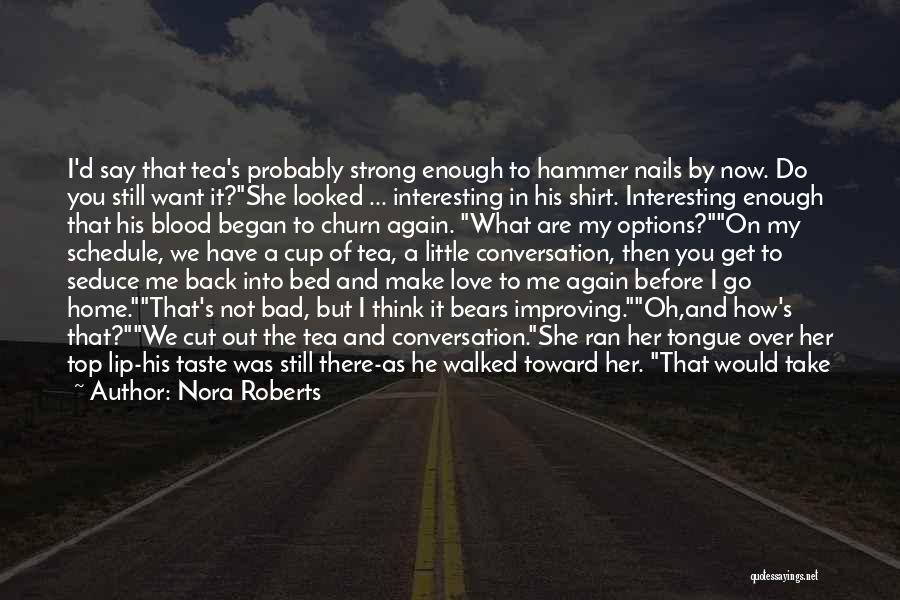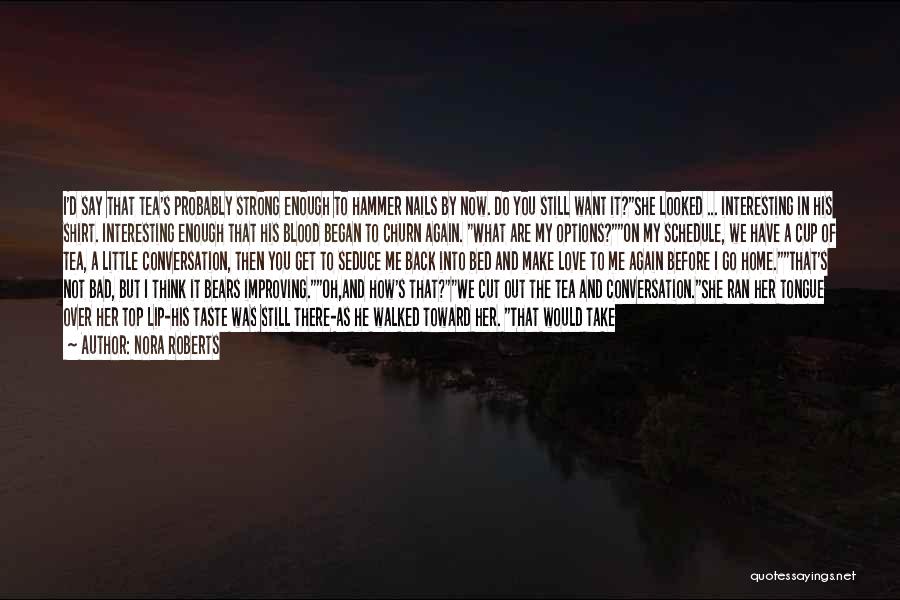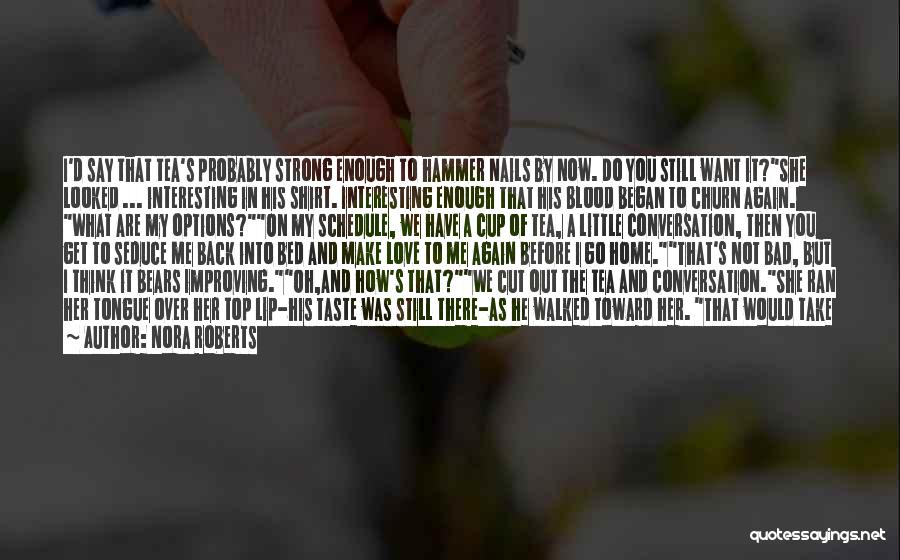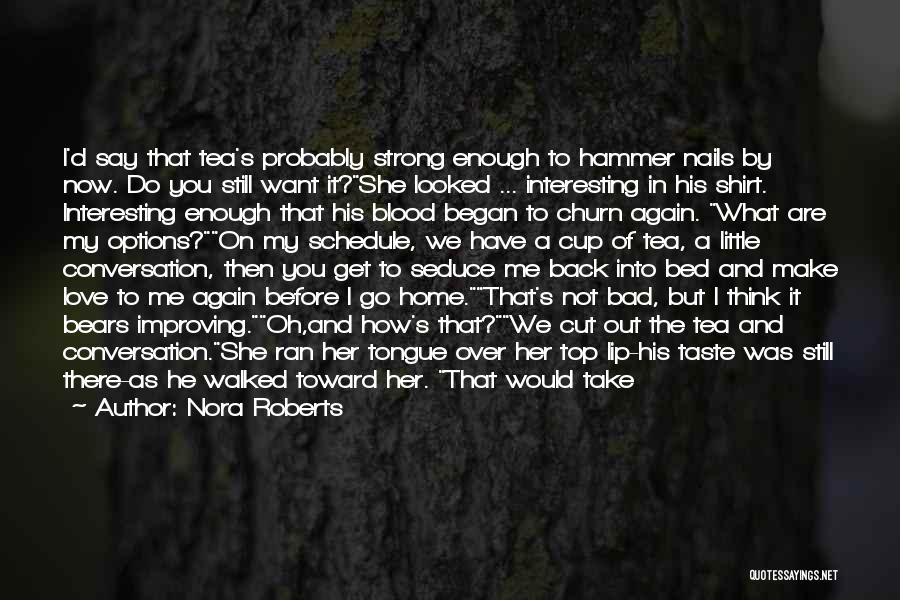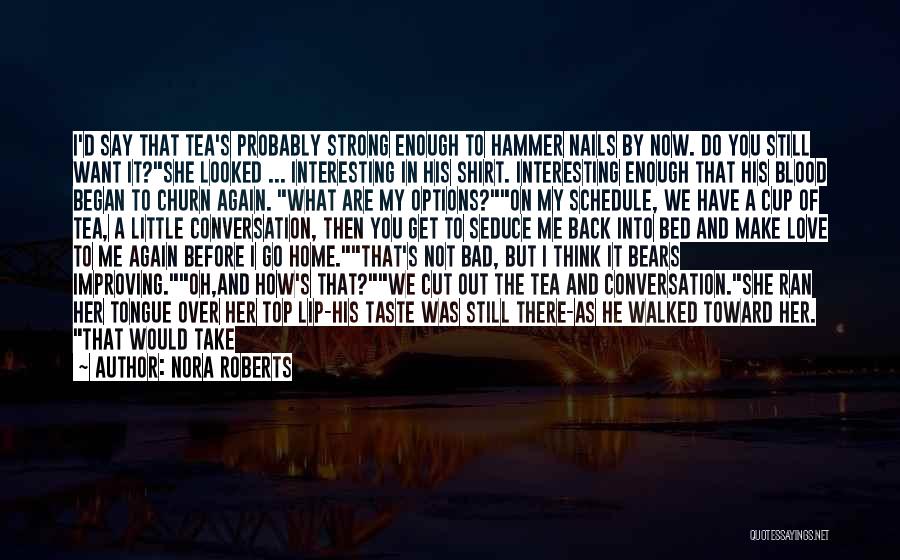 Related Authors
Related Topics